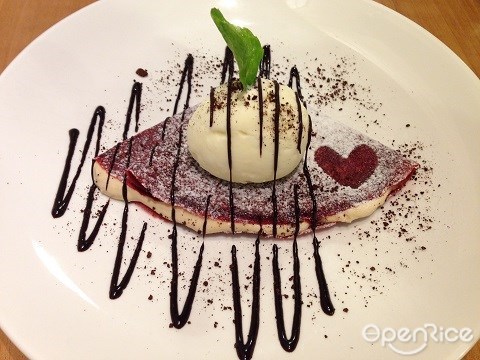 Section 17 with its neighbouring areas such as Jaya One, SS2, Taman Paramount, and Seapark has established themselves as a thriving F&B area. Even though a few of the eateries in Section 17 has drawn hordes of eager patrons over the years, there are a few recent pop-ups that deserves highlighting. The Section 17 area has a great variety of food selections, from trendy to traditional, local to international, and upmarket to affordable. Now let us recommend you the 10 best restaurants in Section 17, PJ.
(The restaurants below are arranged in no particular order. Some of the establishments are not halal.)
1. My Elephant's Thai Food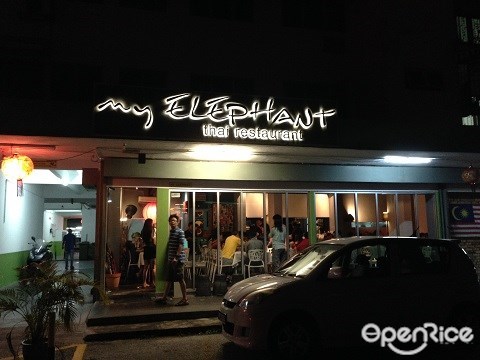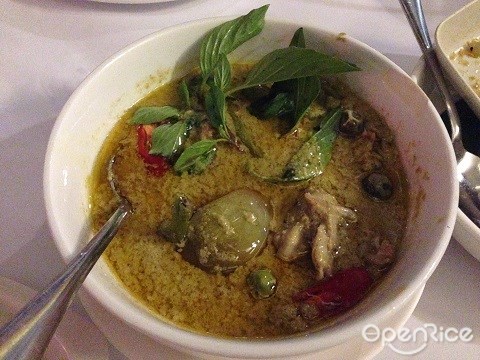 This popular Thai restaurant should be a familiar name to the masses because it is one of the best restaurant in Section 17, PJ. The most popular dish here is the fragrant Green Curry Chicken, which comes with a flavourful gravy, brinjal, and peas. Apart from that, Thai style salt-baked whole seabass is also a signature dish here, with the abundance of salt bringing out the sweetness of the fish. The whole menu from main courses, beverages, and desserts are well-likeable. It is advisable to dine with a party of four and above so that more dishes can be sampled.
2. Frame Thai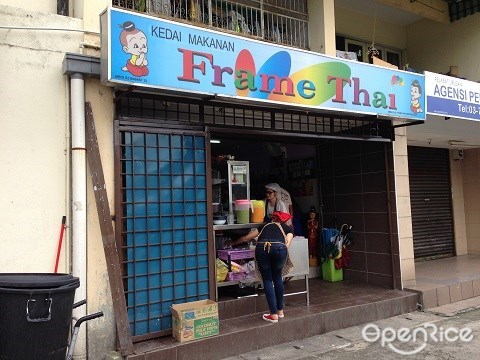 At the least popular Happy Mansion building stands Frame Thai, formerly known as Lai Thai Market. It is ran by Thai nationals, so do expect an authentic experience here. Unlike the former My Elephant, this is a casual, no-frills restaurant cum Thai groceries market. Step right in and you will be greeted with a sight of barbequed meat and towers of desserts and snacks. The Pork Leg with Rice is definitely the highlight here. Other than that that, the Wide Rice Noodles in Hot and Sour Soup, Pad Thai, Mango Salad, and desserts are all top-rated as well.
3. Food Foundry's Mille Crepe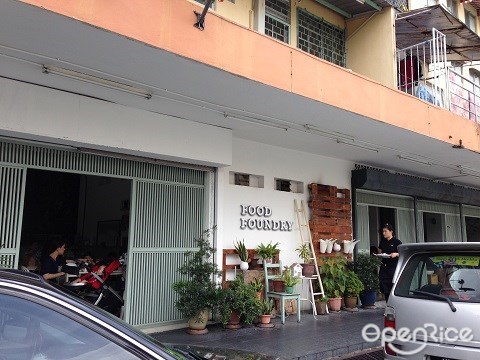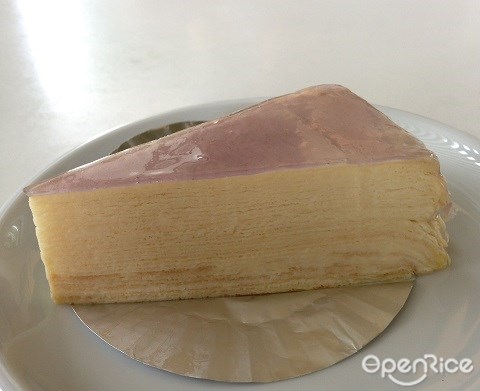 Another popular haunt in Happy Mansion, Food Foundry has well-established itself as one of the best restaurants for its Mille Crepe Cake. It also serves other type of cakes but the main highlight here would be the Mille Crepe which comes in many different flavours, from fruity, chocolate, to the more contemporary Salted Caramel and Earl Grey Lavender. Western food are also served here. Recommendation would go to the pasta and lamb dishes.
4. Butter + Beans Café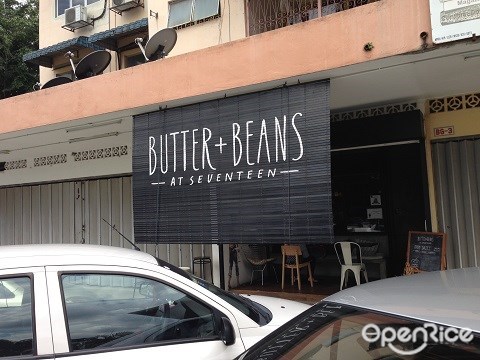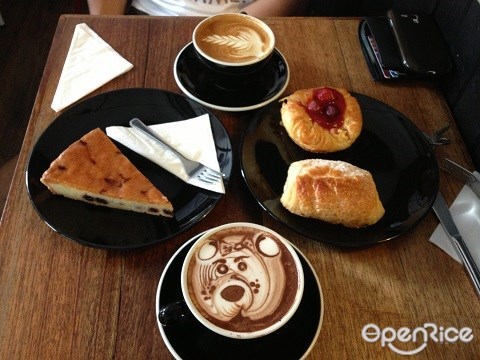 Butter + Beans Café is a tiny shop selling coffee, pastry, and bread. Although it is just a tiny shop, it is one of the best restaurants in Section 17, PJ. Please be warned that though seating capacity is very limited, its shelf-goods disappear amazingly fast thanks to the constant inflow of patrons for takeaway bread and pastries. Albeit its limited space, this is a good place for a cuppa alongside pastry of your choice. Given the potential it has in serving coffee and baked goods, it has recently opened a more spacious outlet in OUG.
5. Choon Yien's Roasted Meat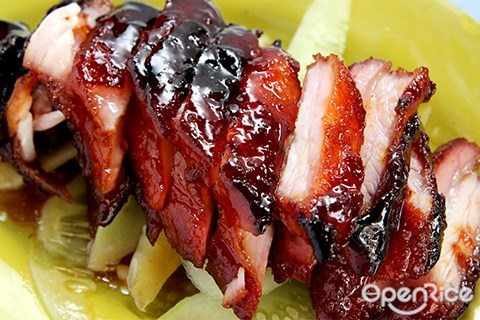 The Chicken and Char Siew Rice here proves a popular no-frills dine-in or takeaway for the local residents. The chicken is smooth and its skin roasted to a perfect golden brown with a slight crispy texture. Meanwhile, the Char Siew is well-marinated and flavourful. The meats are then topped with a spoonful of garlic which has been cooked in soy sauce, which further enhances the tasty chicken meat.
6. Strangers at 47's French Dessert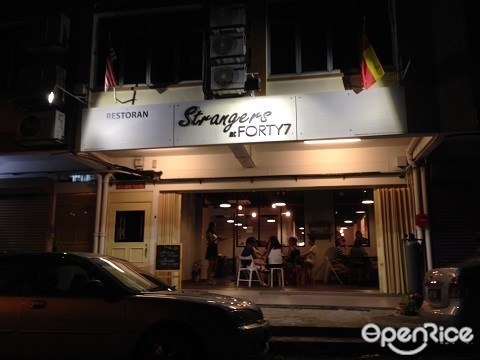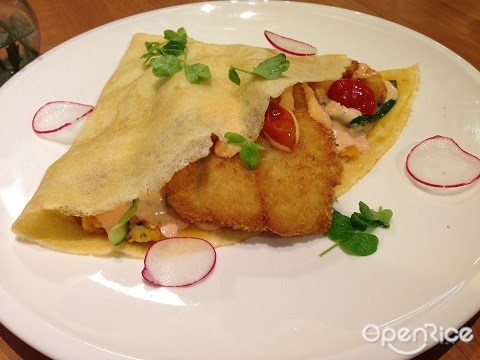 Fans of crepes will find the popular French cuisine in many intriguing forms here. That is why Strangers at 47's French Dessert is one of the best restaurants in Section 17, PJ. For the savoury, we would recommend Lethal Shrooms and Shore to Please. Please do save some space for their extraordinary desserts. Our compliment goes to the Red Riding Hood, a genius combination of red velvet crepe, espresso cream cheese, crushed coffee bits, raspberry coulis, and topped with a dusting of icing sugar, vanilla ice cream, and chocolate drizzles.
7. The Grind's Burger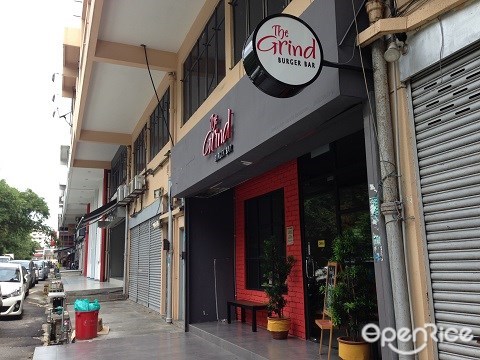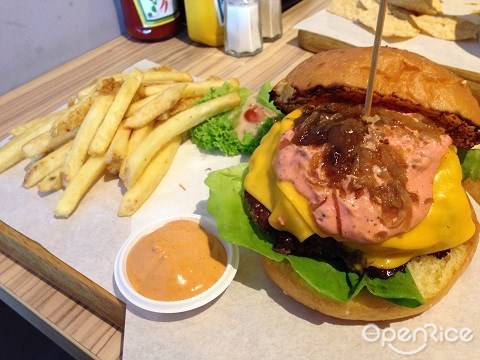 The Grind strives to keep its menu interesting. For the alcoholics, do try out its JD burger, which is served with a secret Jack Daniel's sauce. The JD sauce was surprisingly intense, and it is no wonder since a whole bottle of Jack Daniel actually goes in to the making of each batch of sauce! Other than that, popular options are such as The Grind House Burger, Honor'lulu, and Wild Shroom. Most of the burgers comes with the option for pork or beef. Apart from that, chicken and fish burgers are available too. For non-burger options, do try the Chilli Cheese Pork & Corn Chips, Big Black Dog, and Swedish Meatballs.
8. The Humble Pie Co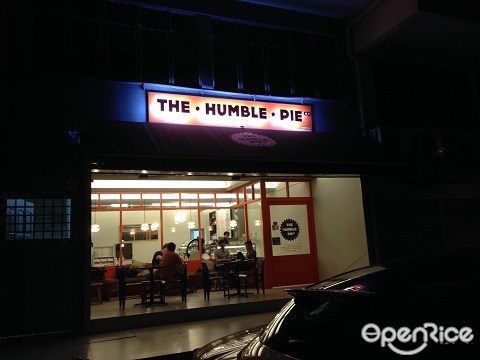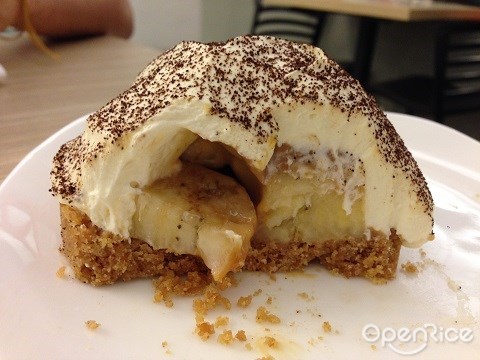 Are Pies the new trend? Well, introducing another pie specialty restaurant, which interestingly speacialises in dessert pies. Its Banoffee Pies are the best. The sight of an enormous pie with chunks of ripe bananas laced with toffee sauce atop buttery biscuit base and covered with a thick layer of vanilla whipped cream is enough to make the heart race. And the best part? For fans of the king of fruits, Duffee pies are pioneered here, which makes a creamy mind-blowing dessert.
9. Kanna Curry House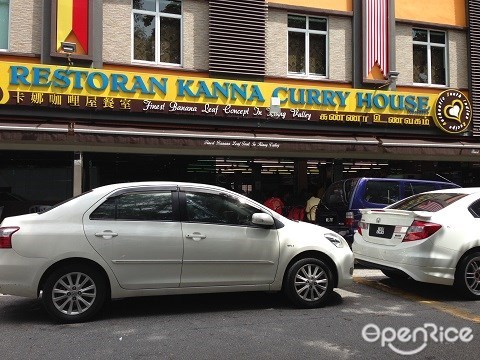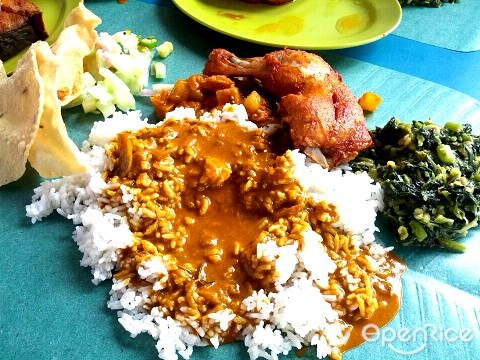 Kanna Curry House is famous for their Banana Leaf Rice. Do expect a massive crowd during daytime on weekends, which forces the restaurant to expand its capacity beyond its shop space. Unlike most places where fried food are ready-made, Kanna Curry House's best dishes are the fried food which are prepared immediately upon order. We would recommend add-ons of fried chicken and fried squid to complement the Banana Leaf Rice.
10. Rojak & Cendol Mustaffa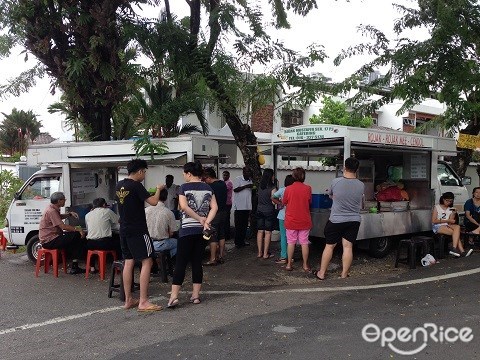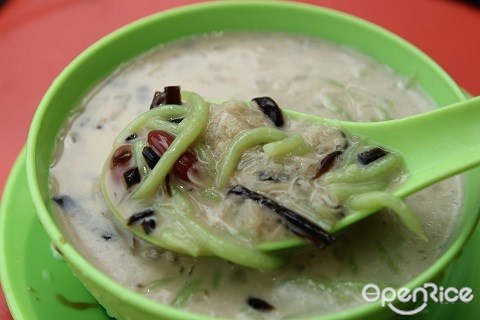 This two adjoin vans near KDU is quite the crowd magnet. There is a constant stream of clients either for takeaway or grabbing a quick bite of rojak or a quick cool-me-down cendol. Patrons typically go for the Rojak Telur or Rojak Mee for a more filling option. Meanwhile, the cendol is a perfect icy dessert on a hot day. It also has the option to add on pulut.
Search for the hottest Thai Foods in PJ
Discover the best Green Curry in KL & PJ
Other Related Topics