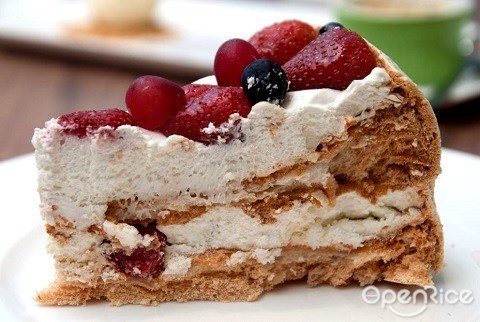 Cakes make up a greater part of our lives than we may have noticed. It is the essential element in birthday and wedding celebrations, an enjoyable afternoon tea food item, a pleasurable dessert, the perfect definition for comfort food, as well as being one of the best pick-me-ups. Be it spongy, fluffy, creamy, cheesey, chocolatey, buttery, bitter-sweet, dense, light, dark, or even alcoholic, cakes comes in a number of forms and textures that will provide happiness to various different palates. Chocolate Cake, Cheese Cake, Fruit Cake, Red Velvet Cake, Green Tea Cake, Chiffon Cake, Cupcake, Carrot Cake, Tiramisu Cake, Pavlova Cake, Brownies, Butter Cake, Coffee Cake, Layer Cake, what is your favourite type of cake? Pertaining to the previous article on
10 Must Try Chocolate Desserts in Klang Valley
, this article will deliberate further on 5 types of cakes favoured by Malaysians – Cheese Cake, Red Velvet Cake, Tiramisu, Pavlovas, and Cupcakes.
(Some of the restaurants mentioned below are not halal. Please click on the restaurant names for addresses and OpenRice members' reviews.)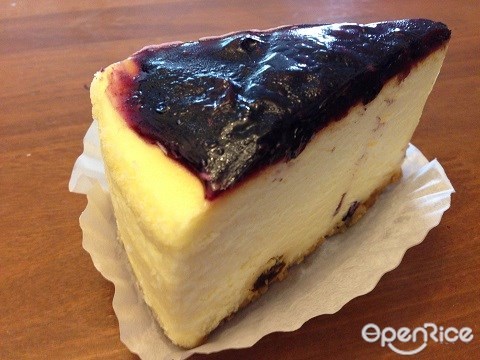 Creamy, rich, and extremely sinful – we had better make sure to consume only calorie-worthwhile Cheese Cakes. The ones in Souka, Artisan Roast and Nosh is definitely worth every kcal. Albeit being one of the most popular cakes, Cheese Cakes can be an acquired taste for a large portion of the Malaysian population. For those who do not like rich cheese cakes, do try the ones from RT pastry which are light Japanese style – more fluffy and light in terms of texture. For those who do not like intense cheese flavours, Coffea Coffee presents a Lemon Cheesecake with Oatmeal which may deter the strong cheesey flavours.
Good Cheese Cake can be found in: Souka, Artisan Roast, Nosh, Souka, RT pastry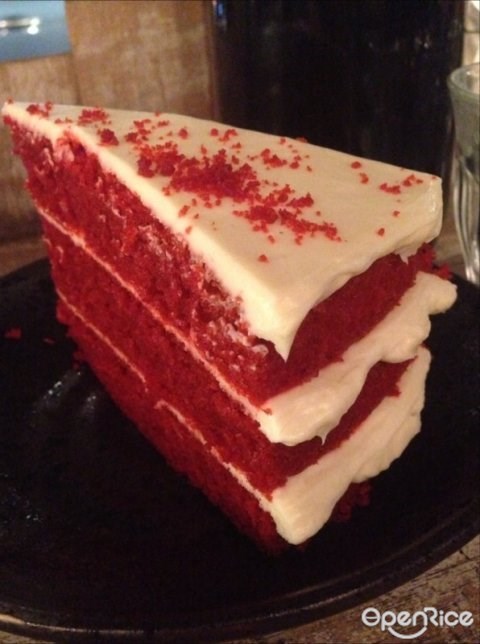 Originally founded in America, the roots of Red Velvet Cake can be traced back to the times of the Great Depression and World War 2 when bakers used the natural coloring from beetroot juice to enhance color of their cakes. Not only in olden days, many people are still attracted by its appealing Red color. Red Velvet Cake usually are dark blood-red colored, layered and topped with cream cheese or buttercream frosting. A good rendition should be sufficiently moist albeit retaining a light and fluffy texture. Many are fooled by its daring red color and are completely ignorant to the fact that cocoa is indeed one of the main ingredients in Red Velvet Cake. As such, a good rendition should contain a hint of cocoa flavouring.
Good Red Velvet Cakes can be found in: Just Heavenly, Upstairs Café, Whisk Outpost, Souka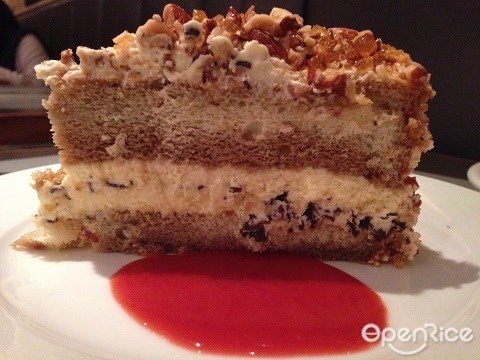 With its intense coffee culture, leave it to the Italians to invent the perfect coffee-infused dessert – Tiramisu! Tiramisu is the most popular dessert in Italy and has also been very popular in most parts of the world. Though it has now been adapted to various forms – cakes, cups, or slices – its allure remains the same with its smooth mix of cocoa and espresso flavors soaking up spongy lady finger biscuits and alternately layered with melt-in-your-mouth mascarpone cheese. Indeed, it's a very complex dessert as the combination of cocoa and espresso flavors has to be just right. A good tiramisu is also adequately moist without being soggy. For best bets of non-alcoholic tiramisus, do try Alexis, Serai, and Cosans Coffee. For the alcoholics, do try Bon Bon Café, Maria's Restaurant and Café, and Tray Café.
Good non-alcoholic Tiramisu can be found in: Alexis, Serai, Cosans Coffee Good alcoholic Tiramisu can be found in: Bon Bon's Cafe, Maria's Restaurant and Cafe, Tray Cafe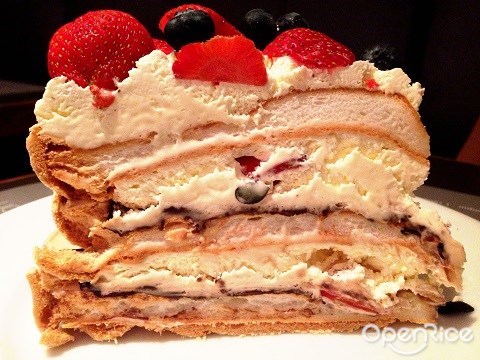 A picture perfect beauty of crispy, light-as-air meringue topped with a crown of fresh summer berries laying on a cushion of fluffy whipped cream. Many are taken in by the pretty appearance of this dessert. Constructed mostly from sugar, Pavlovas are crispy and crunchy on the exterior yet soft and moist like a marshmallow in the centre.
Delightful Pavlovas can be found in: Alexis, Serai, Tray Cafe, Ben's, Nosh, Swich Cafe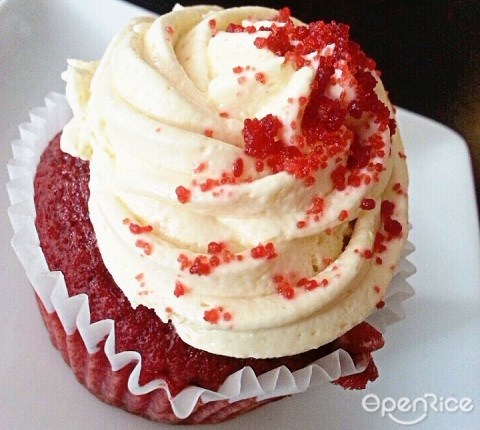 Cupcakes are merely cakes baked to serve a single portions and are often decorated with pretty toppings. Amongst the popular flavours are Red Velvet, Chocolate, Vanilla, Cookies and Cream, Mocha, Blueberry, and Strawberry. The Cupcake Boom in Malaysia came just a few years ago as many Cupcake Stalls and Kiosk burst into life. Even though its an eye candy, it surely is hard to create magic within that small space! You may find magic within Upstairs Café, Wondermilk, Bisou, Cupcake Chic, and Just Heavenly.
Delightful Cupcake can be found in: Upstairs Cafe, Wondermilk, Bisou, Cupcake Chic, Just Heavenly
Search for the Hottest Cakes
Hunt for the Best Desserts
Other Related Topics