Korean foods are all about the taste, smell and colors. When it comes to dining in a Korean restaurant, most of us here would think of barbecued meats be it pork or beef! Aren't it super tempting especially when you're craving for it? That's not all. Have you tried all these Korean delights that usually will be available in the menu?
Not just kimchi anymore, let's begin to hunt for these foods today!


Jjajangmyeon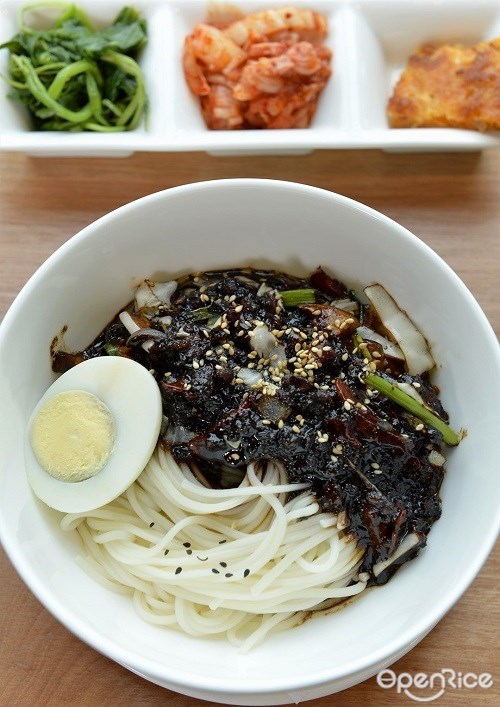 Noodles in Black Bean Sauce
An essential of what to order especially when you had no idea what to eat? Go for black bean noodles or better known as Jjajangmyeong! A splat of the black bean sauce on top of the noodles, stir them up and slurp up all the goodness! The most popular dish, you can't skip it for sure.


Bulgogi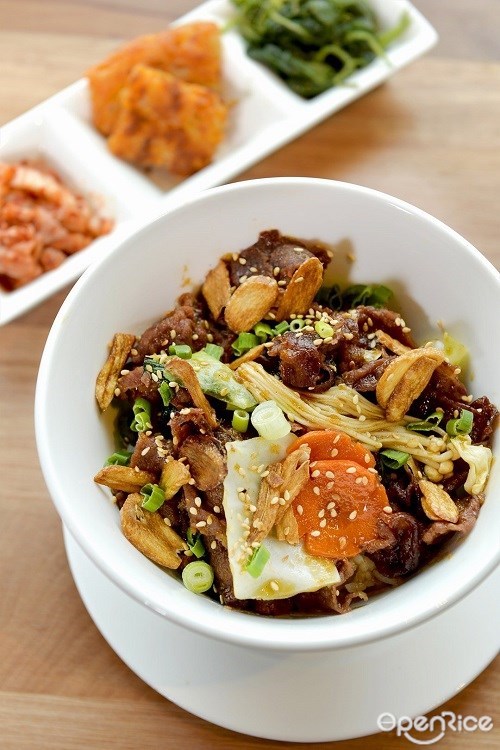 Marinated Beef Meat!
Who doesn't love to eat meat? Tee-hee. Meatasaurus like us, Bulgogi is a must! Thin slices of meat, eaten just like this or you can have it with rice too. Cooked with onions, garlics, carrots and some vegetables. Soft and tender slices of meat, have this too!


Bibimbap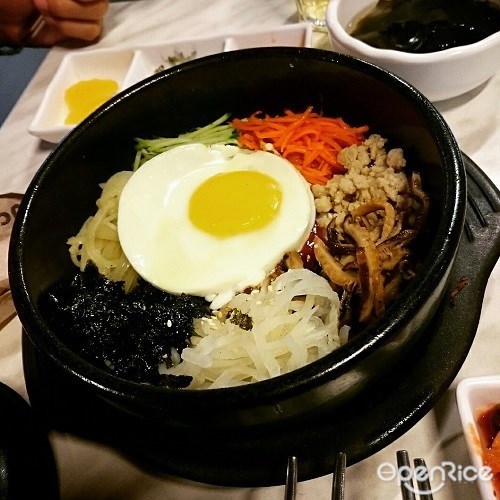 Rice in Stone pot with lots of vegetables, meat and the famous Korean chili paste
Bibimbap makes it one of the most ordered as it contains more vegetables and many ladies' would love that. Not just that, the sauce and that egg adds in flavor to your whole Bibimbap to the next level too! Especially that chili paste, stir everything up for the best combo!


Soonndubu Jjigae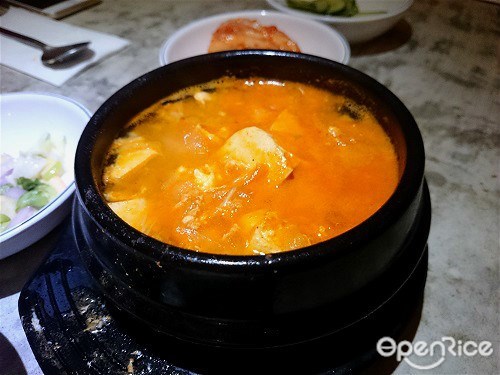 Silky smooth Tofu!
A hearty meal that is soupy and flavorful, you can always have this with some meat or even rice to pair it up for a better after taste!


Kimchi Jjigae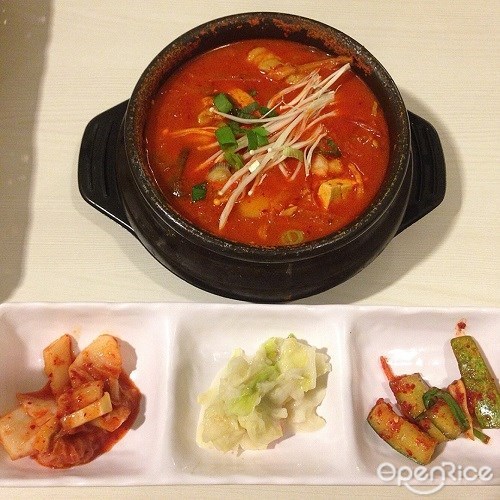 Kimchi FTW (For The Winner we meant!)
Anyone who loves Kimchi will sure to enjoy Kimchi Jjigae. Sourish and tadly spicy Kimchi stew that helps to enhance your appetite for more Korean dishes, it has tofu in it too! Warms you up instantly especially eaten on a cold day.


Tteokbokki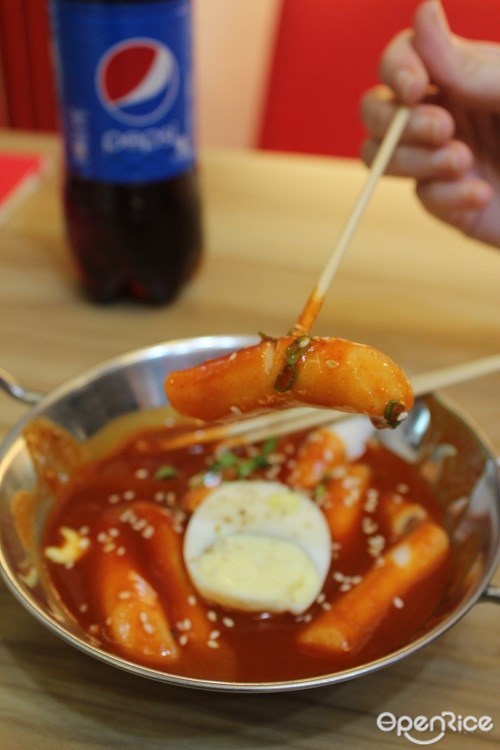 Famous Korean Rice Cake!
Rice cake that is cooked in gravy that's spicy and adding in with fish cakes and boiled egg, the rice cake is soft and chewy; at times cheese is added into it too. Not just that, you can eat it with Ramen too!


Kimchi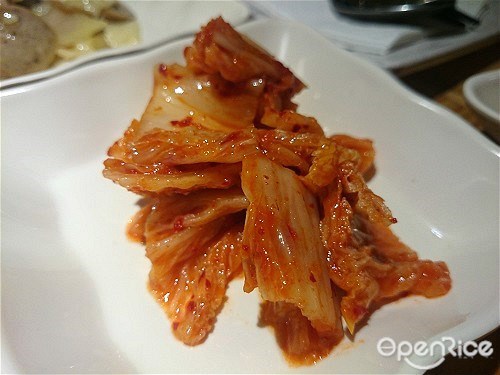 Fermented cabbage
The essential and most favorable food when you're in a Korean restaurant, need we explain more? Of course not! Crunchy and flavorful, this is surely one of the best thing to nom on when you're dining in there!


Mandu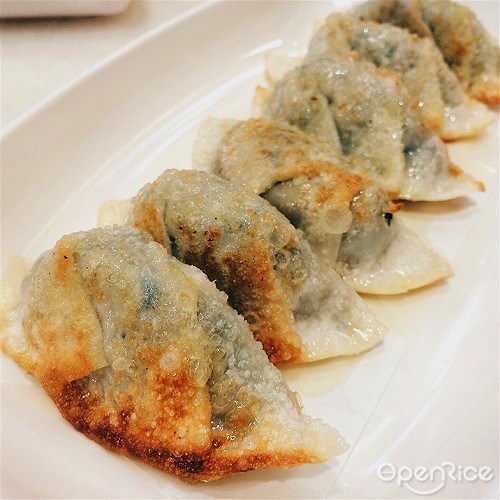 Korean style steamed / pan fried dumplings
If you've watched 'Returned of Superman', you'll know how the Song triplets a huge fan of Mandu! One of the best soft yet flavorful food that is wrapped with fillings inside, eaten steamed or pan fried, yummy!


Gimbap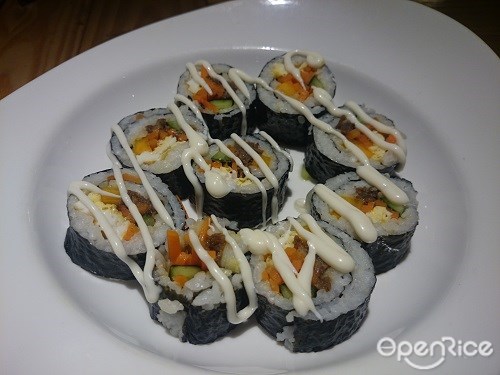 Rice Roll wrapped in Seaweed
Another favorite of many, it actually looks like rolls of sushi, but just that they are different in ingredients used. Made with rice and depending on ingredients used, then it is rolled up with seaweed and then sliced up. One roll will sure enough to curb your craving!


Japchae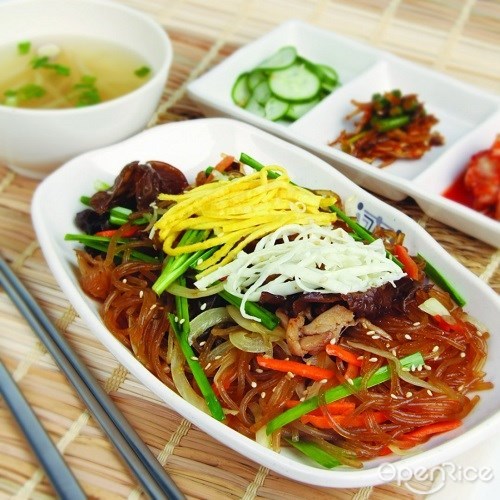 Sweet Potato Starch Noodles stir fried with vegetables
One of most loved and popular dishes in every Korean restaurant, you can always enjoy it as a side dish or main as well, slippery noodles that is refreshingly light and mixed up with lots of colorful vegetables; something worth to order as they aren't heavy and you'll get to indulge on other dishes too!


Bingsu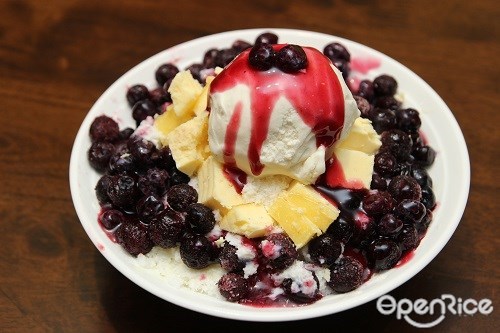 Korean shaved ice dessert

Bingsu dessert is a must have especially when you can get them easily now at dessert cafes! With any toppings especially fruits, red beans and all sort of creative bingsu you can get in the market, chilling cold and refreshingly sweet to share too, how could you not indulge on a bowl of Bingsu?


Dakgangjeong (Crispy Crunchy Fried Chicken)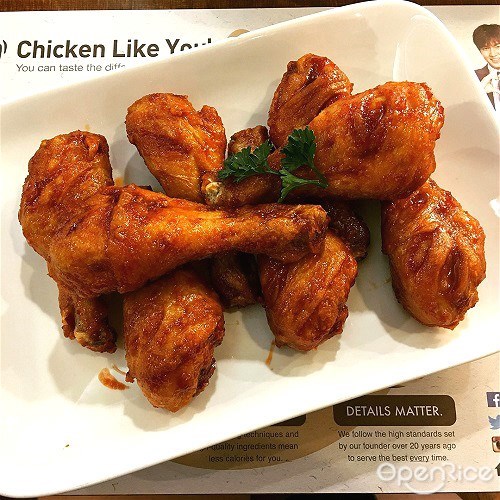 Fried Chicken that's super crispy and crunchy

Crispy fried chicken that is a must to order, usually in whole bird or choices like drumettes and wingettes; drenched in sticky sweet or spicy sauce glazed, they are so juicy and tender inside that makes it so flavorful and you'll be surprised that many could finish this dish up as soon as it is served!

Click here to find Korean Restaurants @ Klang Valley!

Click here to find the Best Korean Hot Picks!