Still wondering where to berbuka puasa during the holy month of Ramadhan? Check out these latest and amazing Ramadhan promotions in KK!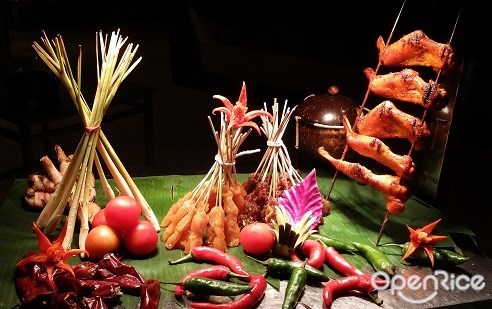 (The restaurants below are arranged in no particular order.)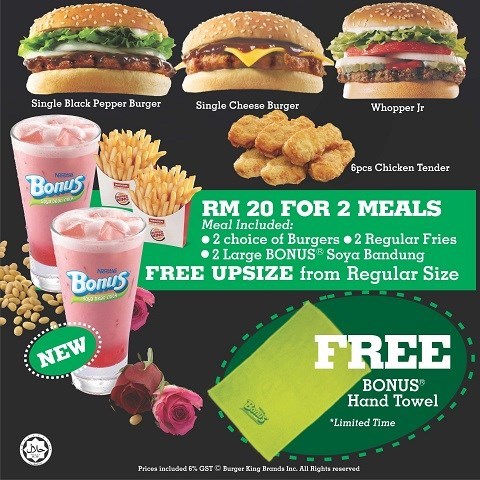 Photo credit to Burger King
Dislike to wait for the queue? Enjoy 2 meals for only RM20 at any Burger King outlet near you at Kota Kinabalu. Meal includes 2 choice of burger, 2 regular fries, and 2 large BONUS soya bandung.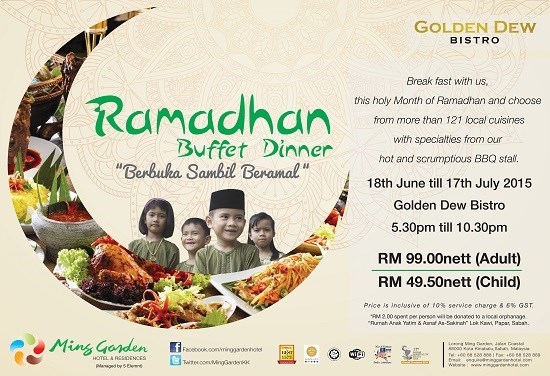 Photo credit to Golden Dew Bistro
Golden Dew Bistro at Ming Garden Hotel & Residence in Kota Kinabalu offers a sumptuous Ramadhan buffet dinner at only RM90nett per adult and RM49.50nett per child. Do you know every RM2 spent per person, it will be donated to a local orphanage? Enjoy food and donating for good deeds? Yes please!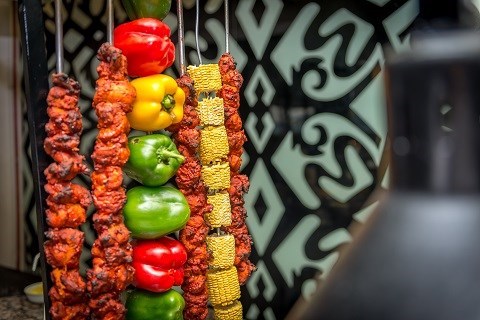 Photo credit to Café TATU
Enjoy special buka puasa menu featuring a variety of local and international traditional delicacies at RM135 nett per adult!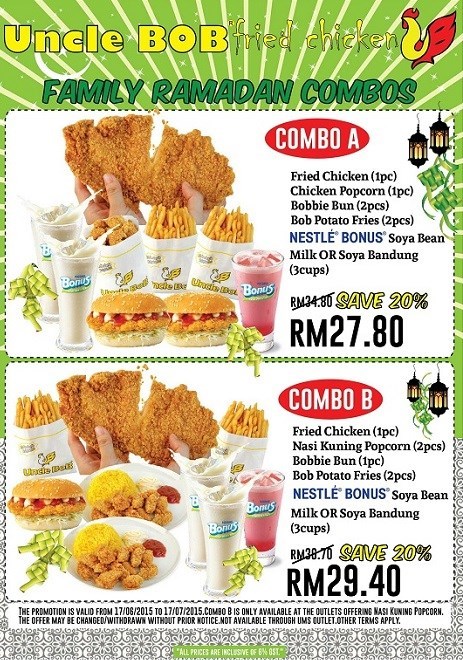 Photo credit to Uncle Bob Fried Chicken
Get this Family Ramadhan Combos from RM 27.80 at Uncle Bob Fried Chicken in Kota Kinabalu during Ramadhan! Save up to 20% for each set!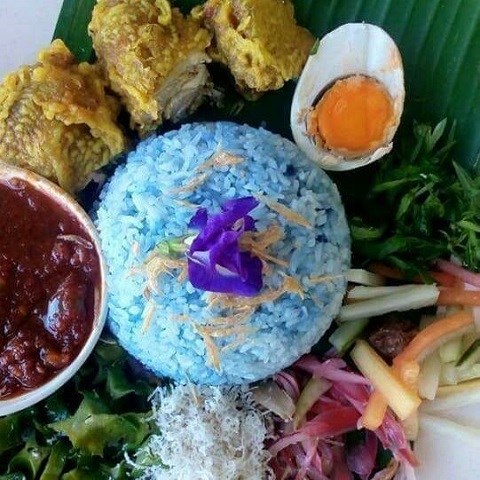 Photo credit to Uncle Garry Recipe
Berbuka puasa at Uncle Garry Recipe by choosing either Nasi Kerabu Biru with Chicken/Fish at RM10 or Nasi Kerabu Biru with Chicken and Fish at RM15.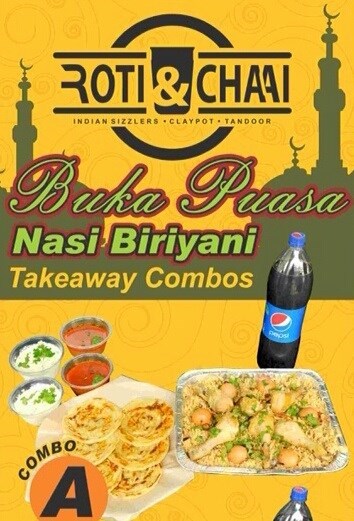 Photo credit to Roti & Chaai
3 Nasi Biriyani Combos are available for takeaway. Choose from Combo A at RM100 (7-8 pax), Combo B at RM50 (4-5 pax) or Combo C at RM30 (2-3 pax).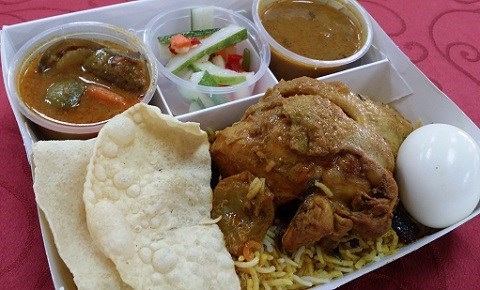 Photo credit to BTC Restaurant
Break fast with BTC Restaurant's delicious Nasi Briyani at only RM16! Besides, this restaurant at Kota Kinabalu do serve banana leaf rice too. Have a fantastic dinner there!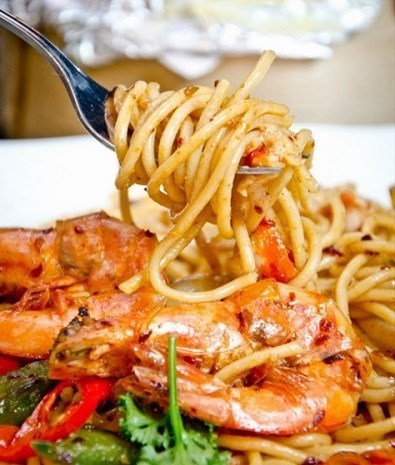 Photo credit to IHOP Café
Hop for joy when you're dining in here as they serves great fusion food that excites your tummy! Plus, get a recycle bag for free when you spend RM30 and above in a single receipt!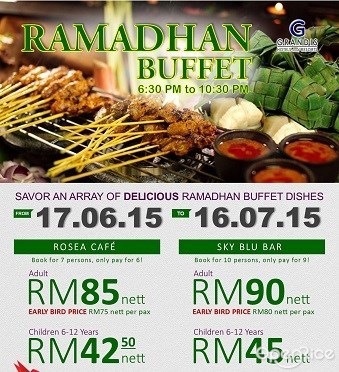 Photo credit to Rosea Café
Celebrate this Ramadhan with a sumptuous buffet at RM85 nett at Rosea Café at Grandis Hotels and Resorts in Kota Kinabalu.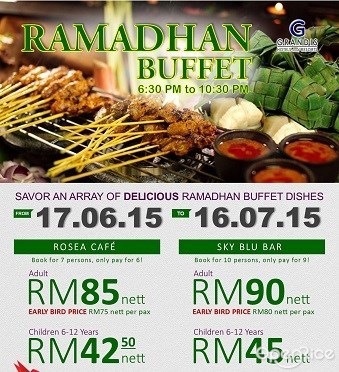 Photo credit to Sky Blu Bar
Treat yourself a delicious meal of Ramadhan buffet at RM90 nett at Sky Blu Bar at Grandis Hotels and Resorts.
An Exciting Ramadhan Bazaar in Kota Kinabalu to Buka Puasa
The Most Happening Ramadhan Bazaar in Kota Kinabalu
Click Here
Other Related Topics