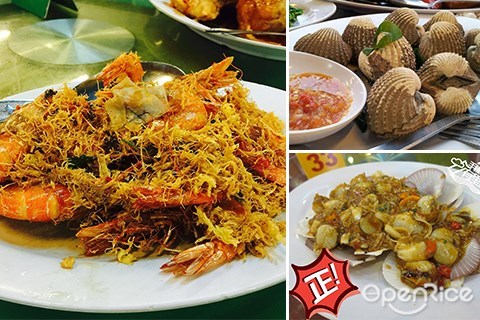 Gaya Street is one of the best attractions in Kota Kinabalu, not only for shopping but also for feasting! Let's check out what are the yummy places you must visit in Gaya Street:
Morning / Afternoon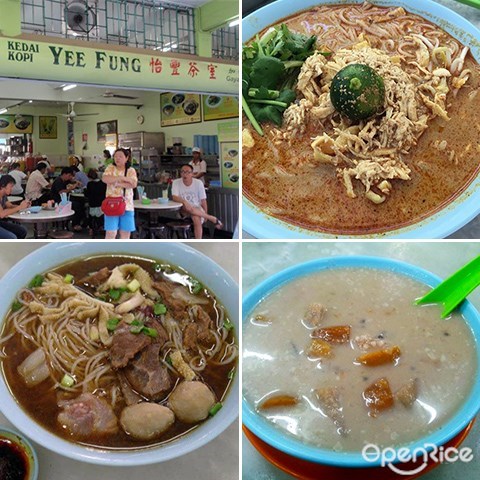 Many people came to Kedai Kopi Yee Fung for authentic Laksa. The Laksa soup's spiciness is mildly done and it is rich with coconut milk fragrance. Ingredients like shrimps, bean sprouts and shredded egg are added inside. The beef noodle here received quite a lot of compliments too for its rich stock and generous amount of beef innards. Remember to complete your meal with a glass of delicious Duo Milk Tea!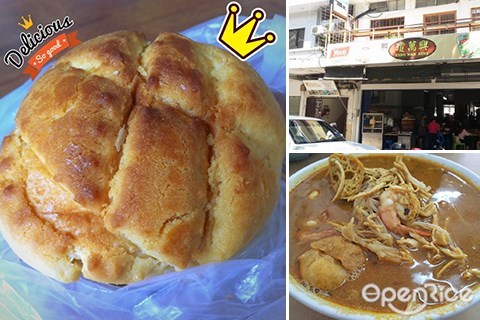 Keng Wan Hing is famous for delicious pastry especially pineapple bun. It is crunchy on the outside and fluffy soft on the inside. The butter filling added a touch of saltiness to the sweet bun. Pork bun is another recommended pastry of Keng Wan Hing. The pork filling is juicy and flavourful enough to impress you. Do not miss out Tong Sui and Teh Tarik too if you happen to visit this place in Gaya Street!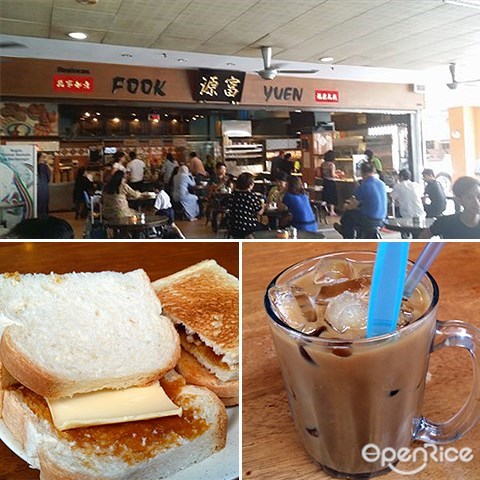 Fook Yuen Cafe & Bakery is a perfect place for breakfast if you love freshly baked breads. Roti Kahwin is the must have here. Who doesn't love the combination of kaya and butter to be honest? Do not miss out Teh C Ping and Dim Sum here too! The Teh C Ping here is made with local Sabah tea and mixed with evaporated milk which makes it special than others.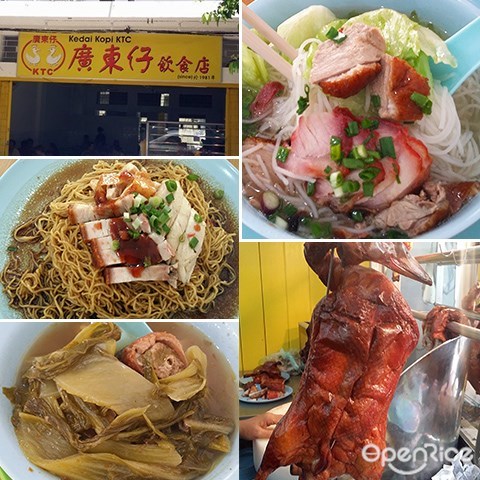 Kedai Kopi KTC is always packed with customers especially during lunch hours. You get to have variety of roasted delights here, ranging from roasted duck to Char Siew and roasted chicken. Wonton noodle and rice become extra delicious with these roasted goodness! The sour and spicy Mustard Green Vegetables is another must try too.
Night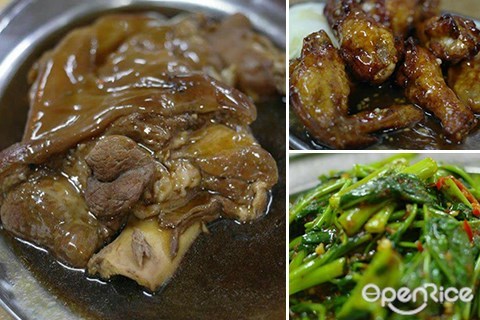 Ang's Hotel Restaurant only opens at night. If you're looking for dinner place in Kota Kinabalu then you should take this restaurant into consideration. Braised Pork Knuckle, Steamed Fish, Spicy Belacan Fried Water Spinach and Chicken Wings are few of their specialties. Don't worry about the price as all dishes here are affordably priced, so just feast all you can!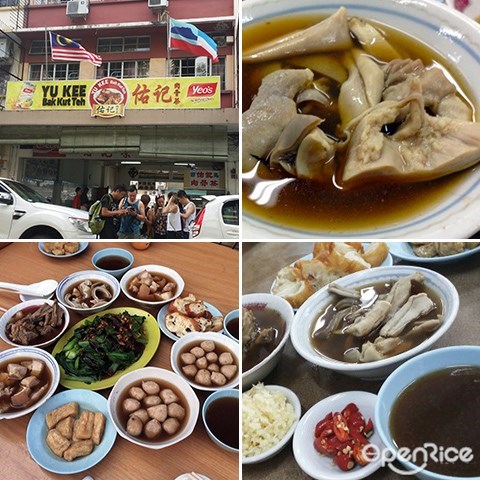 Having the history of 37 years and still growing strong here, this Bak Kut Teh restaurant in Sabah is another one that you shouldn't skip! Choose your favourite part of meat and add on your favourite You Tiao, vegetables and some intestines if you fancy them! Strong with herbal taste, this is something you surely don't want to miss in Gaya Street!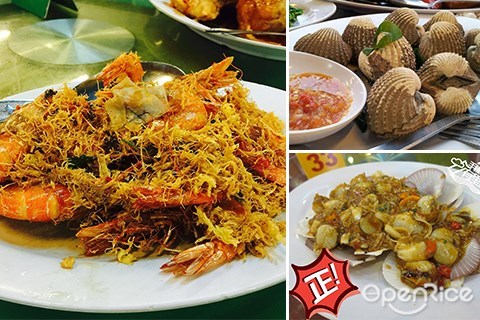 Welcome Seafood Restaurant is famous for shelled seafood. Do prepare your stomach for some delicious clams, oysters, crabs, cockles or Tung Feng Snails that is quite a hit! So many cooking styles for each different dish, your tummy will be so delighted! Also, do not miss their special Durian Mango Pamelo Sago dessert. It will surely make you crave for more!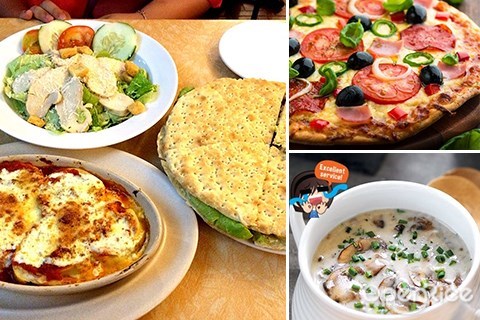 Not the local food but Little Italy is said to be the must have when you come to Gaya Street. The locals love the pizzas and pastas here. All the pizzas here are homemade and freshly baked daily. Not only that, the food here is also affordably priced. The good food and friendly service here will definitely leave you impressed.