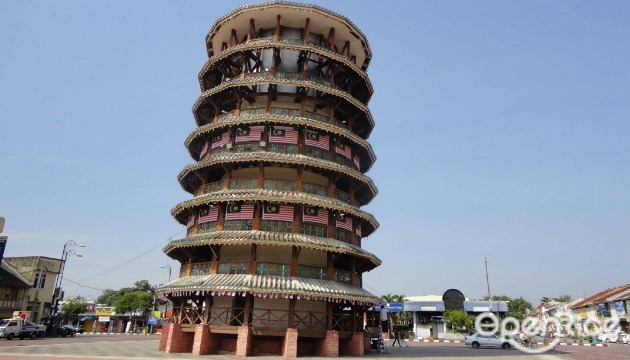 Teluk Intan is the third largest town in Perak, coming after Ipoh and Taiping. There are tourist attractions like the Leaning Tower and many other delicious foods to hunt here. Remember not to limit yourself to the famous food like the 'Chee Cheong Fun' and Tiger Head 'Heong Peoh'. Follow us to check out what is in Teluk Intan!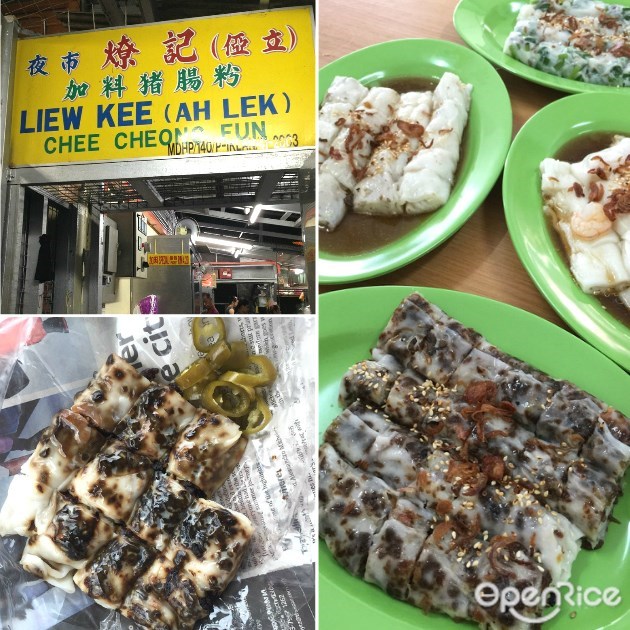 Teluk Intan Chee Cheong Fun differs from the Hong Kong Style Chee Chong Fun and even the Kampar Chee Cheong Fun. They are filled with preserved vegetables, turnip, and dried shrimps, letting the smooth original Chee Chong Fun to be in a different style, combining the soft and the crunchy taste. Chee Cheong Fun sauce is mostly the sweet sauce or chili sauce, but, at here is they only have homemade preserved green chilies to be eaten with.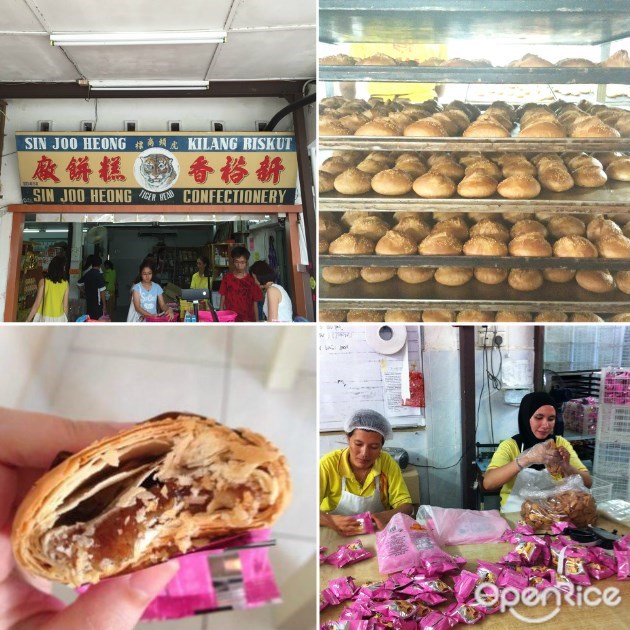 There are already many outlets of Sin Joo Heong at West Malaysia areas, but, coming to Teluk Intan already, have a visit to the headquarter. The biscuits, 'Heong Piah' made here have a crusty outer layer and once bitten, there would be the maltose taste will spread throughout your mouth. Looking for the original taste? Remember to come over here!
3.
H

AWAII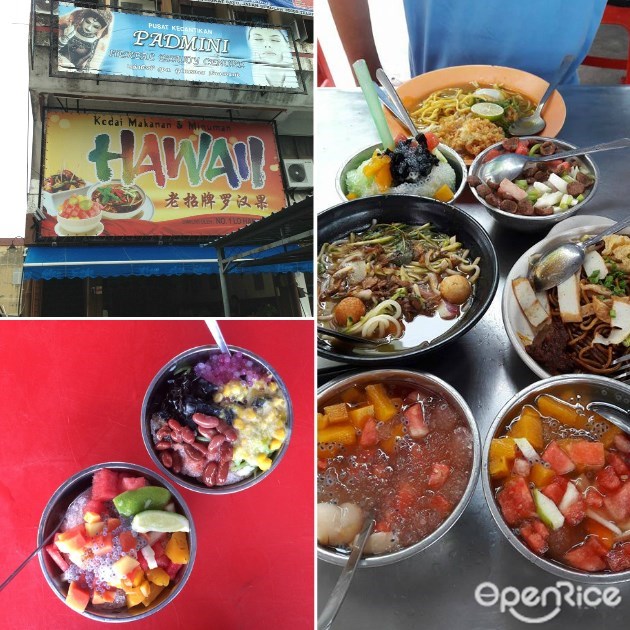 The weather in Teluk Intan is quite hot, so, going for a cold dessert is the best choice and HAWAII would be fulfilling your need! The signature of the shop is their 'Luo Han Guo' Herbal Tea, at the right sweetness and ice amount, a choice for quenching thirst. There is also Laksa and Rojak, and some other snacks and bites. Remember to come over to try!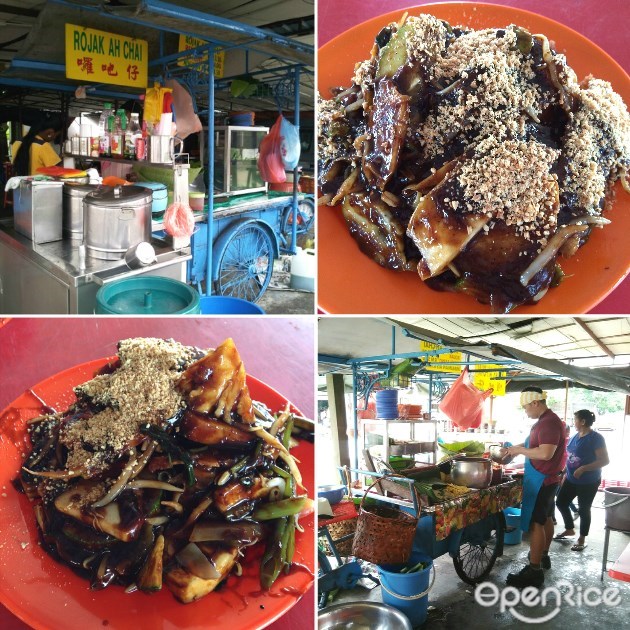 This 'Rojak' stall has operated their business for more than half a century and; they are famous for getting onto many shows and even is greatly recommended by most tourists. The sauce of the 'Rojak' is handmade according to the boss secret recipe which is the main attraction of the 'Rojak'. The prawn crisp is also another attraction which is going well with the sauce; simple yet delicious!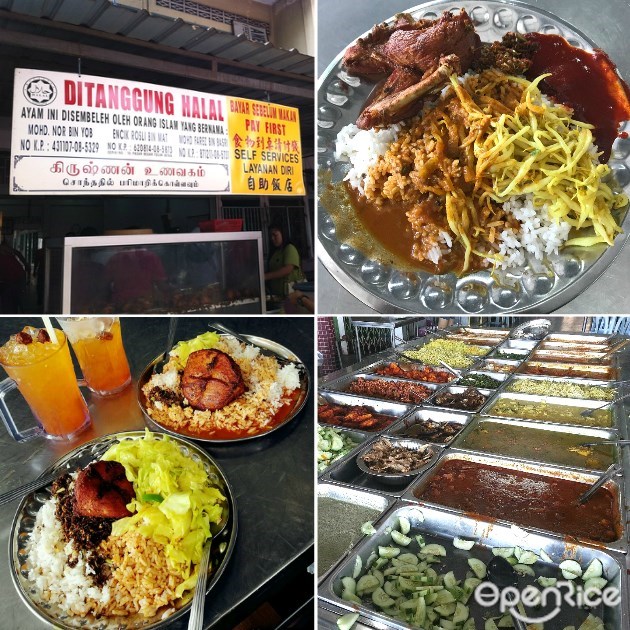 If you are thinking to try Nasi Kandar, come over to Nasi Kandar Krishnan! They are well-known for their tasty, less-oily and crunchy fried chicken. The fried chicken goes well with any other dishes.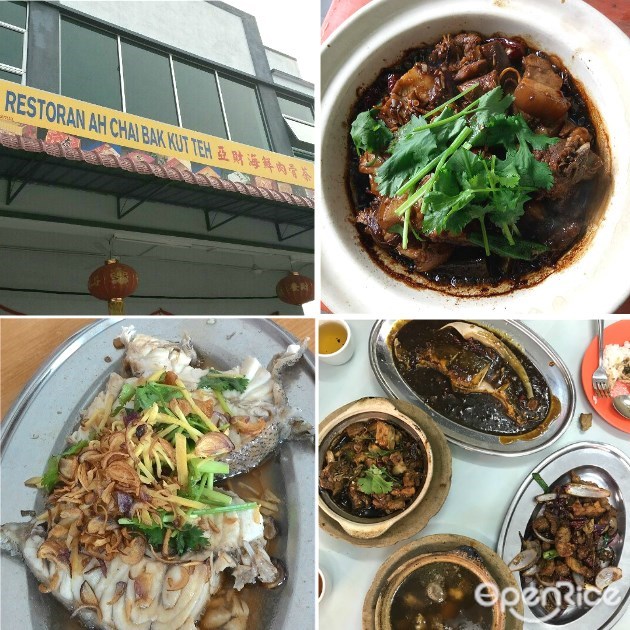 The shop is located nearby the eight Chinese Fishing Village which every day there would be a supply of fresh seafood. When Bak Kut Teh got into the market of Teluk Intan, it became seafood Bak Kut Teh due to the supplies of seafood. At Ah Chai, there is the seafood Bak Kut Teh, Dried Bak Kut Teh, Grouper Fish Head, clams and many other foods served, you can have it steamed or fried.
7. Popia Ronda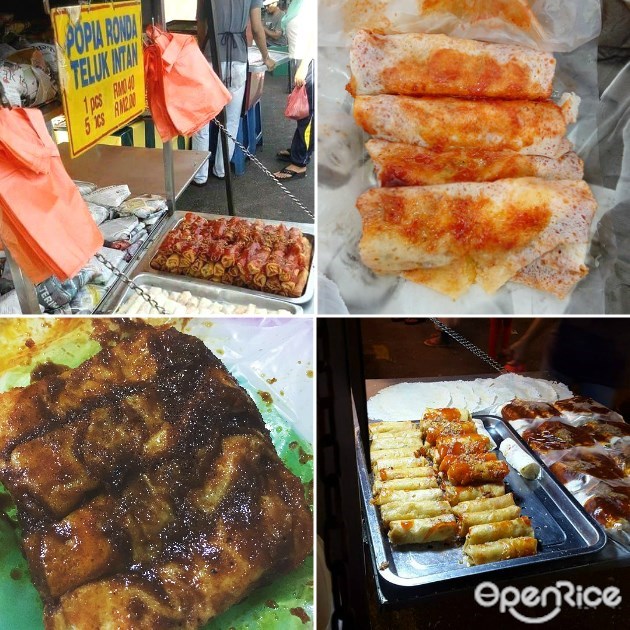 Popia Ronda is opened since the year 1970 and the taste was following to the recipe handed down from the family. It is very tasty and delicious but there is sold out really fast. Popia Ronda is sold by a Malay riding on a motorcycle by the streets. The Popia is made and sold on the spot and the popia is filled with eggs and the outer layer is crunchy. They also have their special homemade sauce which is one of the main attractions that make people fell in love with their popiah!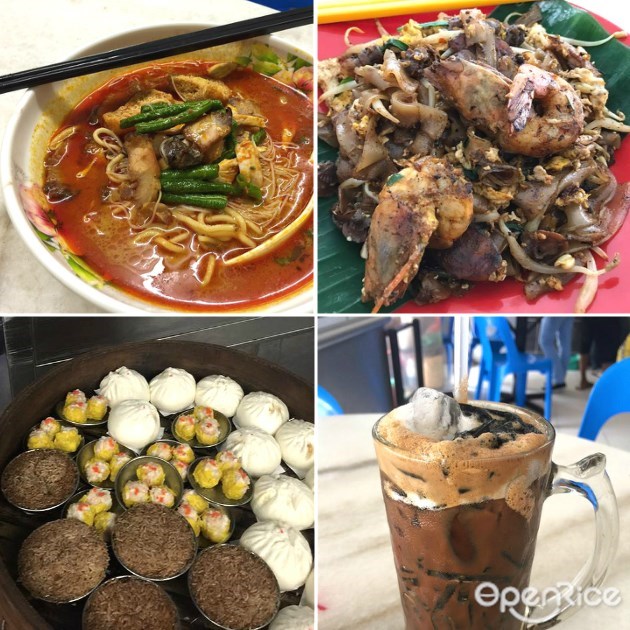 Xin Asia Café most well-known with their curry mee, dim sum, and pork knuckle noodle. The curry mee is a must at the café, while the pork knuckle noodle is something special that it only can be found here and the pork knuckle is braised well. As for dim sum, they have the extra-large version of the glutinous chicken rice.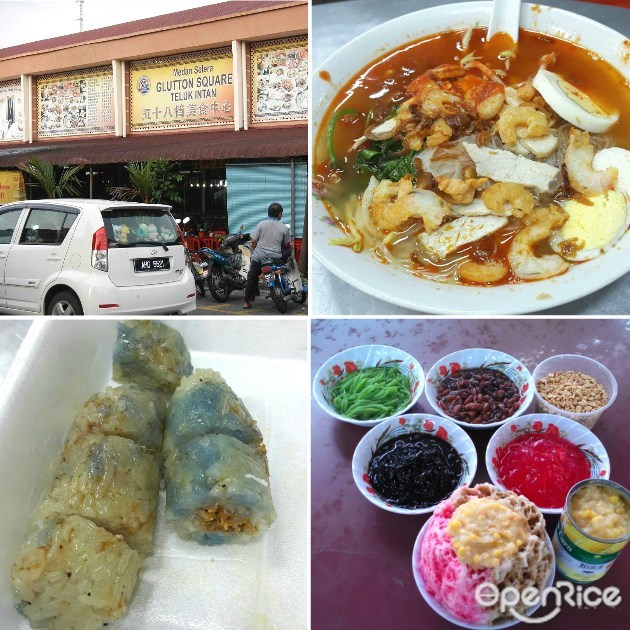 If you are thinking to eat all Teluk Intan local food, you can consider coming over to this food court. Recommended foods are such as Yong Tau Foo, Laksa, You Tiao and the Doremi shaved ice. There are so many varieties of food that you can even think about settling all your three meals here.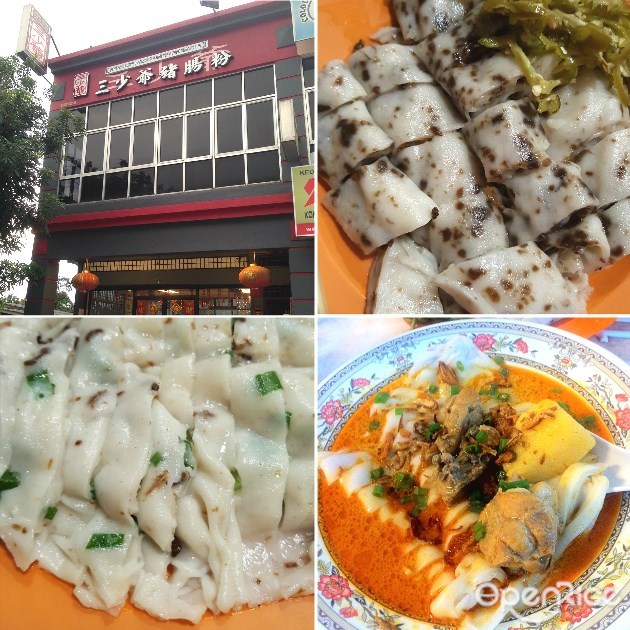 Other than Liew Kee, San Shao Ye's Chu Cheong Fun is one of the top must have in Teluk Intan. They have operated for more than 60 years and is well-known till some of the people from Kuala Lumpur would purposely come over just to eat the Chee Cheong Fun. Their signature is the dried shrimp Chee Cheong Fun and curry Chee Cheong Fun is a must to try!