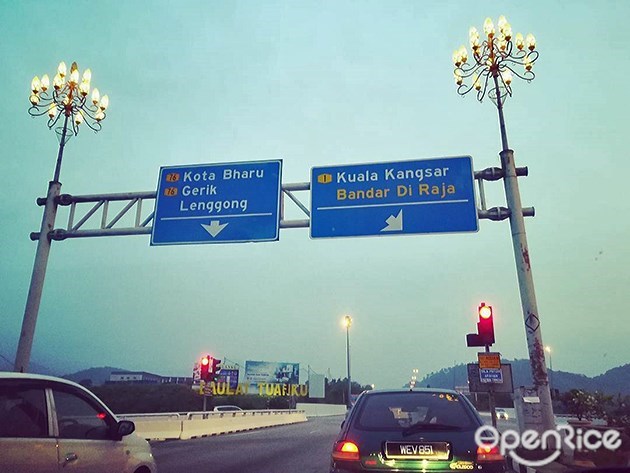 Photo credit: faizolhatzriedin_pejoyrat
A small district of Perak, what do you know about Kuala Kangsar? If you have not been to this place yet, make sure you save this place up as your next local trip destination because you'll enjoy food and sightseeing at these places and restaurants!


To be exact, it is actually a bowl of minced pork noodles and beef balls served together. This is because most patrons will order like this, thus most of them call it beef noodle! A mixture of the gravy here is special and delicious as it uses not just pork lard but a mixture of fish sauce too. Be it eaten with Beef or without, they are indeed delicious and many patrons will flock this place up!
Photo credit: fadzlinadiah, devilarshiee, wankhairil
Care for some Curry Beef Pau here or authentic Hainanese chicken chop? As for the Pau's (steamed buns), they averagely prepared about 300 of it and upon ready by 2pm, they are usually sold out within an hour or so. Handmade pau's here were highly sought-after due to the taste and texture, it's beyond words to describe it! Not forgetting the Hainanese chicken chop, they do have beef steak too!
Located behind The Store supermarket, come to this food court for the famous Wantan Mee. Handmade egg noodles, theirs are surely worth the stop to try. At the same time, they do sell roast chicken and chicken porridge too. Be there earlier to make sure you secure your bowl of noodles!
Photo credit: Laksa Pak Ngah Facebook
Located behind Tsung Wah secondary school, this laksa packs a punch as it tastes spicy and with a hint of sweet and sourish. Enjoy your bowl of laksa with a fried egg or the special fried egg of 'Laksa Telur Sarang', or if you like them dry, the fried laksa would be a great choice!
Photo credit: welvit_z, clovis_lim, ______toshibeng______
Open till late, you'll get to enjoy Japanese food without the need to rush! Known for the home made tofu and the kimchi tofu, salted meat fried udon, sashimi cuts like salmon, sushi rolls and more to enjoy, and they are really delicious and usually crowded with patrons. Open for business from 5.00pm until 12.00am, fix your Japanese food cravings here!
Photo credit: yltan11, aradahla, safuansyafira
3 things to order when you're at this stall – Laksa, Sotong Kang Kung and Cockles; the laksa broth was cooked using Kembung fishes and asam pieces, peppermint leaves and eaten with fork and spoon, truly authentic. The special homemade sauce was used in mixing the sotong Kang Kung together, then topped with chili and crushed peanuts. In the mood for some light bites, then this is surely the place to be!



Places to Visit at Kuala Kangsar!

1. Muzium Diraja Perak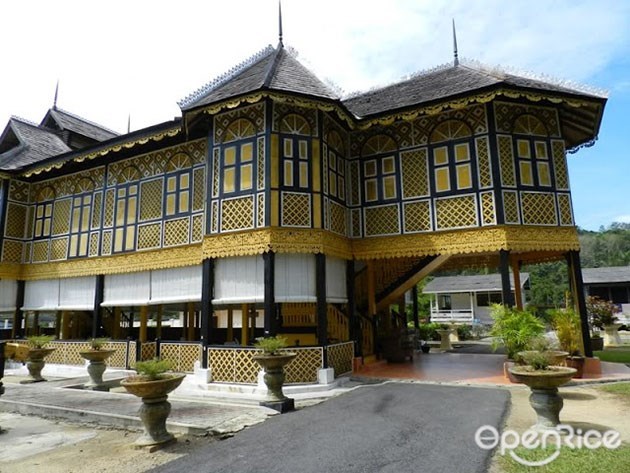 Photo credit: kw goon
One of the attractions to visit, it is nearly a century old as it is built since 1926. A wooden structure that is entirely built without using a single nail, isn't is fascinating? One of the oldest attractions here, why not give them a visit?

2. Victoria Bridge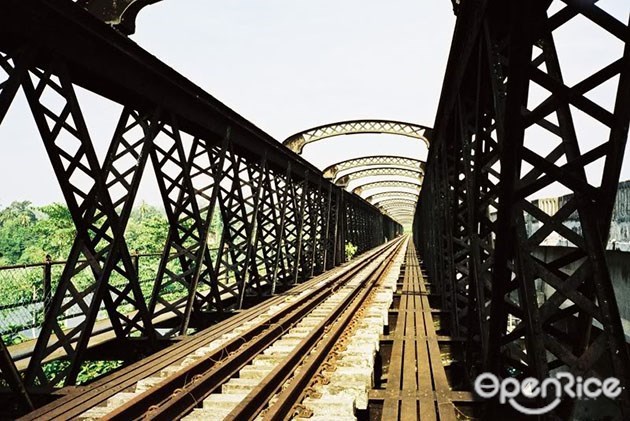 Photo credit: AliVe
One of the oldest single railway track in Perak, it is built to cross the Perak river. Built between the year of 1897 and of course, they are no longer in use. Still well-kept until now, totally amazed with the structure and bricks used that can last until today.

3. Ubudiah Mosque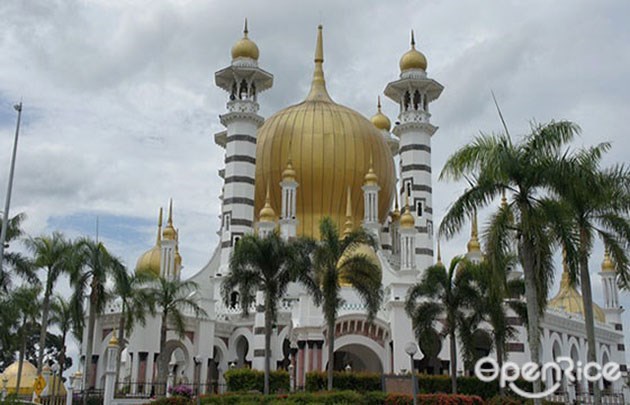 Photo credit: Yaya Yap
One of the most beautiful mosques in Malaysia, it is built on 1911, and age more than a century old. Still well upkeep until today, it is surely worth the visit when you're here!

4. Kuala Kangsar Clock Tower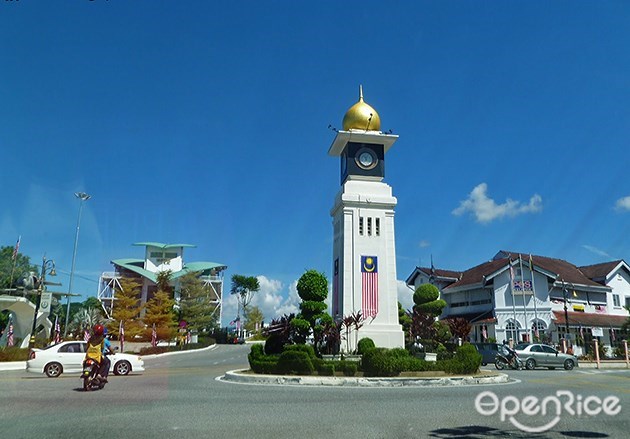 Photo credit: 简简
Another famous sightseeing of Kuala Kangsar, come to this roundabout for this beautiful clock tower that marks an important icon here. Brightly lit at night, you should head here for some nice pictures.

5. Pavilion Square Tower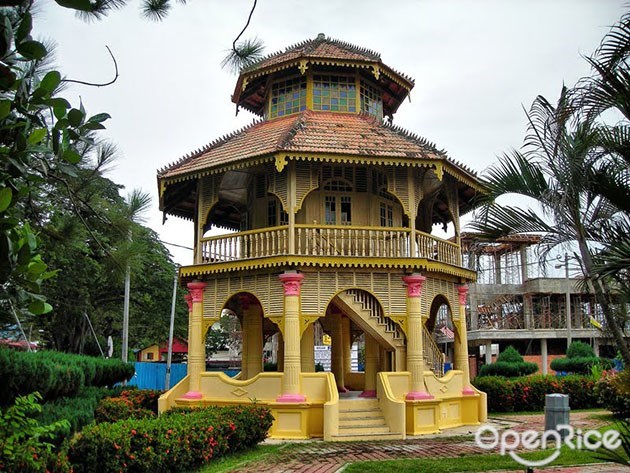 Photo credit: clockworld
Don't be surprised if you heard them mentioning about Pavilion at Kuala Kangsar, it is also better known as the Pagoda of Kuala Kangsar. Built in 1930, the structure still remains standing strong here and worth the visit for sure.

6. Kuala Kangsar's Oldest Rubber Tree (The First Rubber Tree)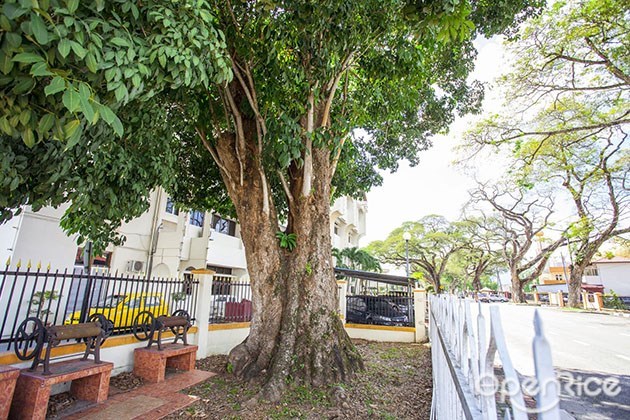 Photo credit: William cheng
One of the oldest trees in history, planted during the British years in Malaya, made it as the oldest tree that is still standing strong here.