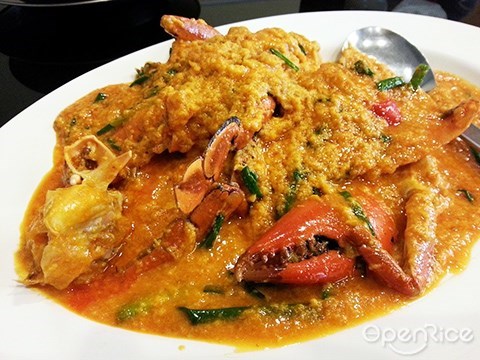 Bangkok is not only a shopping heaven for girls but also an ultimate food heaven for all! From traditional Thai cuisine to street food and also desserts, everything is so delicious that will make you scream "aroi mak mak!" (very delicious in Thai language). Here are the 8 food places that you will not want to miss during your trip to Bangkok:
(The restaurants are listed in no particular order. Some of the establishments below are non halal.)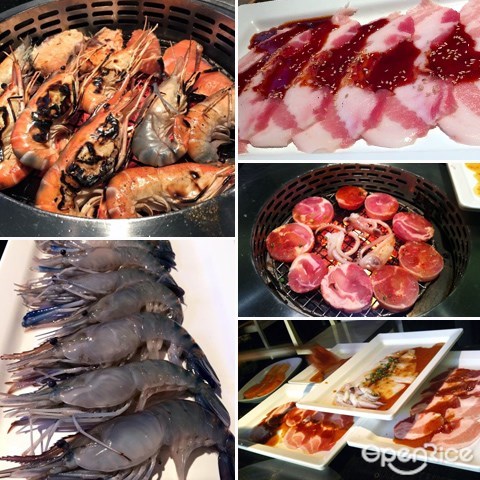 Photo credit to: puppy_lingttie, ryoko-ami, CHAPLUS
One must know that barbeque and fresh seafood are few of the must-haves in Bangkok. How about combining these two goodnesses into one? In King Kong Yakiniku, you get to enjoy free-flow of the freshest and most delicious barbequed big head shrimps! Other than seafood, King Kong Yakiniku offers variety of meat selections too, ranging from pork to beef, all you can eat! Don't forget to dip the barbequed shrimps or whatever meats to your liking in the dipping sauce provided for a better enjoyment.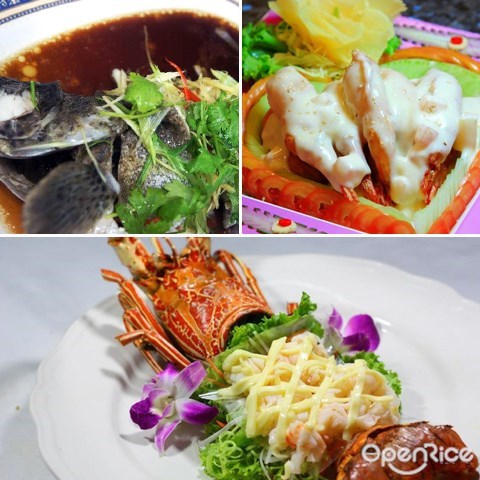 Photo credit to: OpenRiceTH
More seafood, yea or nay? It's a yea! Kuang Seafood serves fresh seafood with creative cooking methods that you can barely find in Malaysia. Do not miss out Curry Crab here because it is the most famous dish in Kuang Seafood. Fresh crabs 'drowned' in the flavorful curry, get ready to be surprised by its amazing taste. Do complete your seafood feast with steamed fish, lobsters and Butter Prawns as these are their specialties too.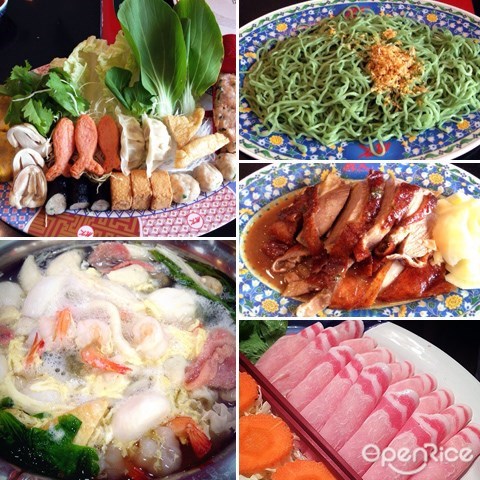 Photo credit to: enjoyopor, ert.jerkk, pookiju
If you are not a first-timer in Bangkok, then you must have at least heard about MK Thai Steamboat before this. MK Thai Steamboat not only offers delicious steamboat with reasonable pricings, they take pride on their Thai Roasted Duck too! It's highly recommended to order a plate of Spinach Wonton Noodle too. MK Thai Steamboat is a large steamboat chain in Thailand so basically you can find it everywhere. Now you don't have an excuse to miss out good food anymore!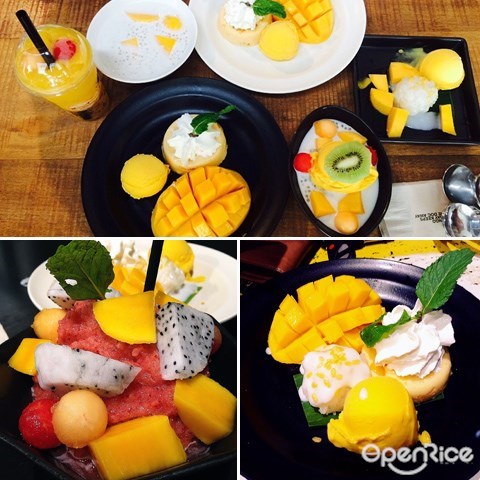 Photo credit to: liu.youg, Toon V, Sindy Leong
Craving for some sweet mango desserts after a satisfying authentic Thai meal? Mango Tango is the place! This aptly named dessert café offers wide variety of mango desserts included the famous Thai street dessert, Mango Sticky Rice. Other dessert choices include puddings, smoothies and ice creams too.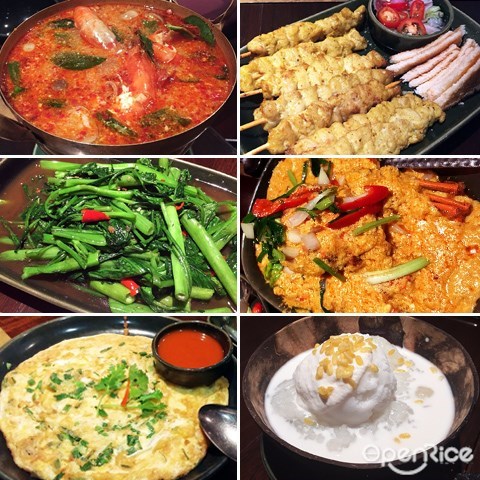 Photo credit to: KNSW, kangie.au, teenbapple
Nara Thai Cuisine owns few outlets in Thailand. Although the food pricing in Nara is a tad high, the authentic Thai cuisines you get to experience here will not make you go 'ouch!' at all. The signature dishes you must try out are the Tom Yam Kung and the Curry Crab. Do enjoy the thick curry broth with rice to experience the best curry with rice combo ever.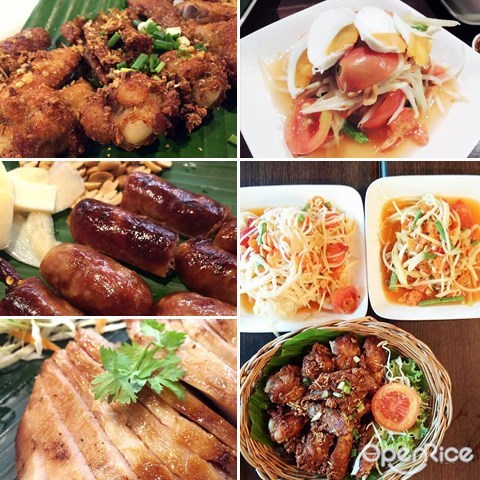 Photo credit to: lovebird, ainimimi, Saranjit_75
Somtam Nua has been awarded by CNN 'The Best Somtam Restaurant' award in 2010. Somtam, for your information, is traditional Thai green papaya salad that has gained popularity all around the world. Shredded papaya, peanuts, chilli, tomatoes, dried shrimps and green beans mixed with the dressing made up of lime juice, fish sauce, garlic and sugar. This sour salad makes a perfect appetizer for any meals. Somtam Nua does offer other varieties of food too like Basil Minced Pork, Fried Chicken, Steamed Sticky Rice and Somtam with pork, do give them a try.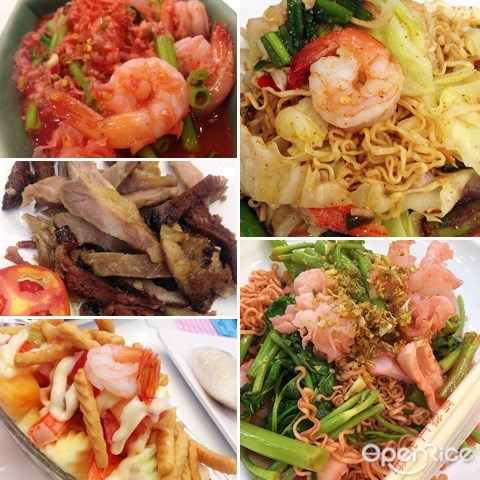 Photo credit to: pookiju, noonat.natto, oyanpanggirl
Yum Saap is a chain restaurant in Thailand. The specialty here is none other than MAMA instant noodle! MAMA noodle is a huge brand in Thailand. In Yum Saap, you get to sample MAMA instant noodle with different kinds of cooking methods. Plenty of ingredients such as seafood and vegetable are added into the noodle for a better enjoyment. They serve somtam, fried tofu, grilled pork and seafood salad too.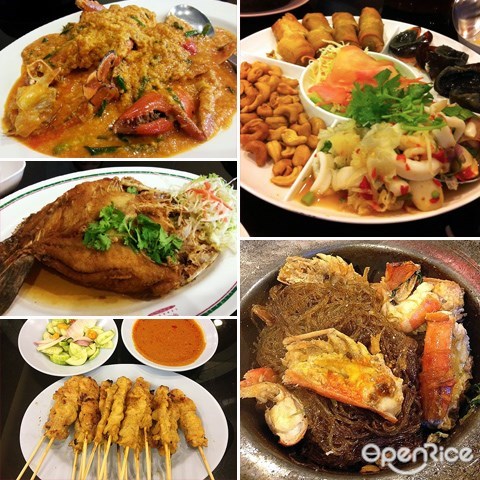 Photo credit to: Nifedipine, blythe1, icecycool
Somboon Seafood serves one of the best Curry Crab in town. The food pricing is slightly higher than other seafood restaurants in Bangkok, but Somboon still receives popularity among the locals and foreigners due to the good food quality offered. Other than Curry Crab, other dishes that worth your try are Deep Fried Fish, Thai Style Oyster Pancake and Claypot Glass Noodle with Shrimps.