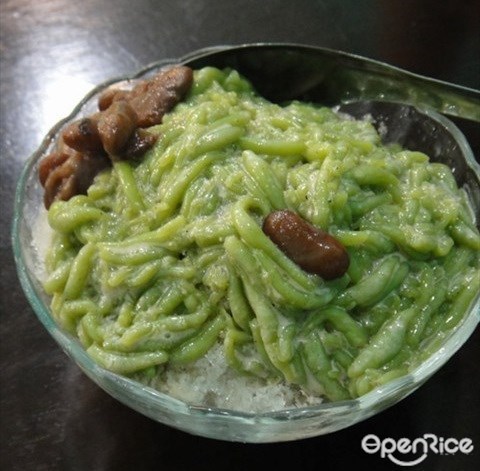 A bowl of
cendol
may look humble but certainly has its own irresistible charms. This traditional local dessert gas repeatedly proven to be a satisfying treat among adults and children alike, especially on a day with sweltering heat. Easily one of Malaysians' favourite desserts,
cendol
is strikingly simple but satisfying.
Cendol
usually consists of the conspicuous green jelly noodles immersed in shaved ice mixed with coconut milk,
gula melaka
, and kidney beans. Some stalls would enhance the dessert by adding in chunks of
pulut
(glutinous rice), sweet corn and nuts. If you are ever on Penang Island,
cendol
is a must-try. There would be strong recommendations of the best
cendol
stall around but it naturally comes down to personal taste. All in all, here are eight
cendol
stalls for you to start with!
(The restaurants are listed in no particular order. Some of the establishments below are not halal.)
1. Penang Road Famous Teochew Chendul
Despite the flowing orders and influx of customers on especially scorching hot days, the operators of this stall work fervently to ensure that they deliver their best service. As one of the most popular
cendol
stalls around, this family-run business in Lebuh Keng Kwee attracts both locals and tourists. Their customers would usually stand beside the stall or take cover under a shade nearby while enjoying the
cendol
. They also have the options of eating it at Joo Hooi Café by paying a surcharge or free at another coffee shop down the road. Each bowl is packed with
pandan
-flavoured palm flour noodles, coconut milk,
gula melaka
and kidney beans. Opening hours: 10 a.m. to 7:30 p.m. daily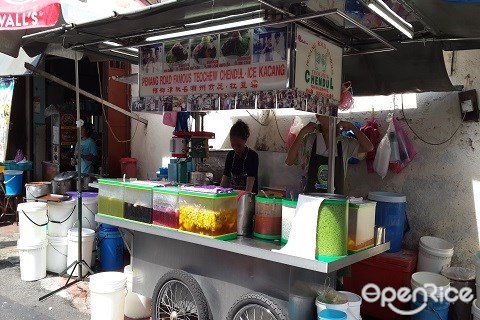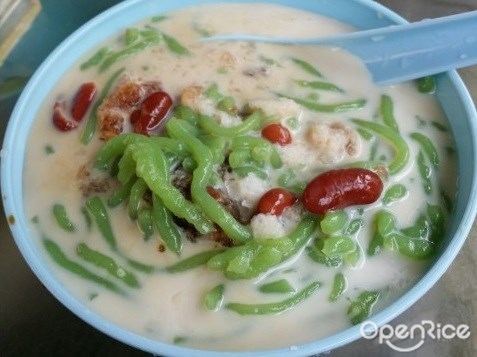 2. Penang Road Famous Chendol
The other
cendol
stall in Lebuh Keng Kwee has its fair share of loyal customers, too. As one who has been around for more than 40 years selling
cendol
, the operators are dedicated in what they do and have no qualms promoting this dessert to motorists passing by. The
cendol
here is just as refreshingly sweet as the one sold by the opposite stall. Even though the other stall seems to be in the limelight most of the time, some patrons would swear by this stall for better-tasting
cendol
. It is fair competition by the way and the hungry customer can be the judge by trying out both places. Opening hours: 10 a.m. to 6:30 p.m. daily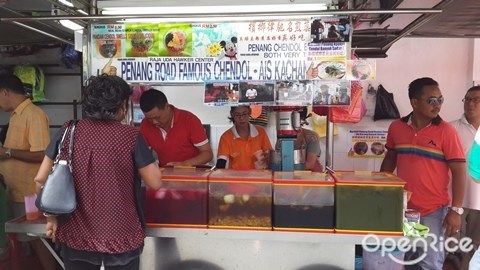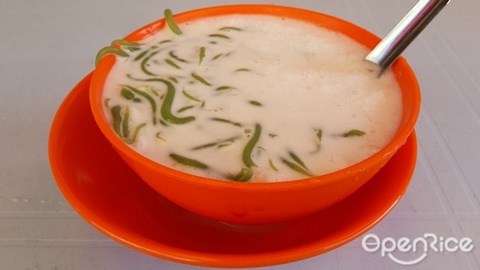 3. Cendol @ Lorong Macalister
This
cendol
stall operator can be seen relentlessly pushing his stall to his usual business location opposite the Hong Leong Bank in Lorong Macalister. Motorists hoping to quench their thirst would show up as soon as the stall is open for business. Served in a light metal bowl, the delightfully brownish dessert can be finished off in a jiffy. Besides
cendol
, he also sells
ais kacang
and various drinks. Opening hours: 11:30 a.m. to 4:30 p.m. daily (closed Sundays)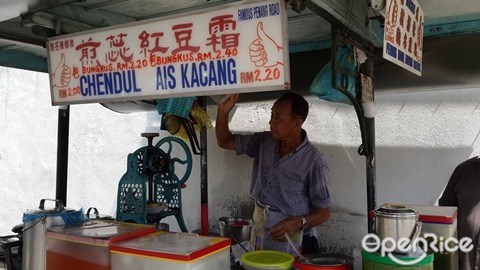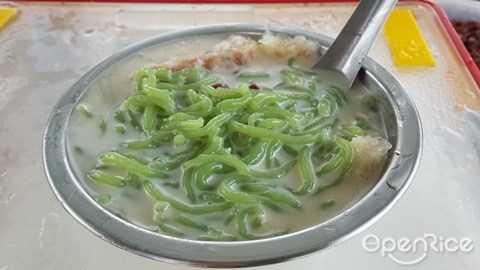 4. Cendol @ Lebuhraya Jelutong Hawker Centre
This hawker centre near the Jelutong post office offers a variety of food and one of the stalls sells
cendol
throughout the day and night. In every bowl of
cendol
that they make, the green
cendol
is piled atop shaved ice and mixed with
gula melaka
, coconut milk and kidney beans. The stall also sells
ais batu campur
,
bubur cha cha
,
lin-chee-kang
and a sour-sweet dessert that is fast-selling, too. Opening hours: 12:30 p.m. to midnight daily (closed Tuesdays every fortnight)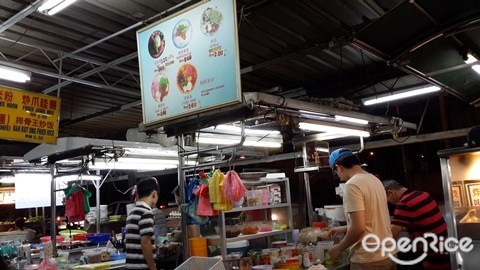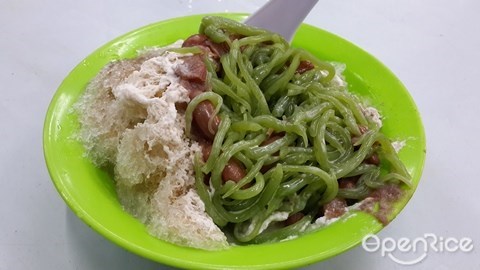 5. Cendol @ Kafe Fountain
This coffee shop at Lebuh Carnarvon is one of those places where you would be surprised that they actually sell a decent bowl of
cendol
. At an affordable price per bowl, expect nothing less than a generous helping of
cendol
staple ingredients. They add just the right amount of
gula melaka
and coconut milk into the crushed ice for that familiar taste. They are open throughout the day, so it is another great option for the busy bee to grab a quick bite. Opening hours: 11:30 a.m. to 12:30 a.m. daily (closed Tuesdays)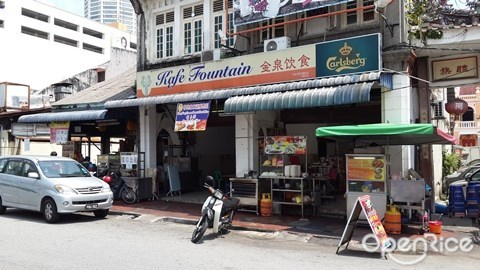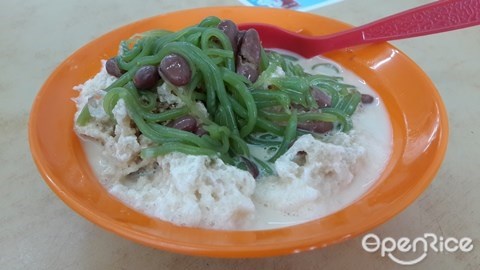 6. Cendol pulut @ Jalan Chowrasta
When you are done looking at secondhand books at the Chowrasta Bazaar, drop by this stall for a bowl of
cendol pulut
. The
cendol
is made fresh daily by this stall, which has been operating for some 15 years. Anyhow,
cendol pulut
is different from the normal
cendol
as glutinous rice is added for a more fulfilling treat. Opening hours: 11 a.m. to 7 p.m. daily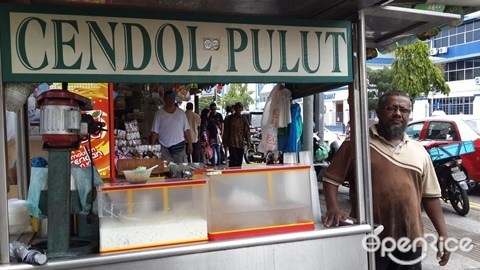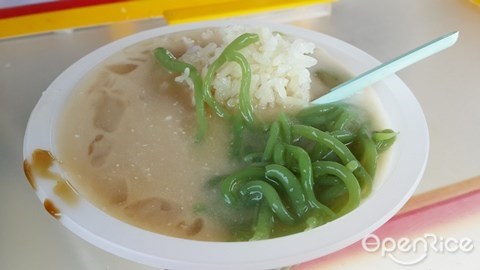 7. Cendol pulut @ Jalan Ismail Nagore
This stall in Gelugor would not be hard to miss due to its outstanding blue facade. It is located near the junction of Jalan Ismail Nagore and Jalan Sultan Azlan Shah.
Cendol
lovers would find this a lucky discovery because the dessert is unlike those sold elsewhere. Palm milk is used among the ingredients, which include sweet and strong-tasting
gula melaka
and bright green, springy
cendol
. Opening hours: 2 to 7 p.m. daily (closed Fridays, Saturdays and Sundays)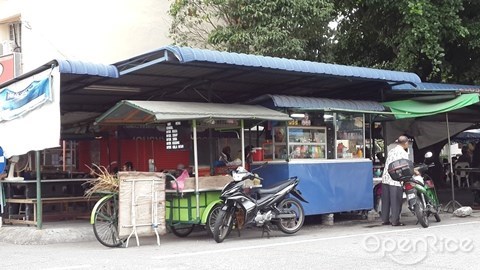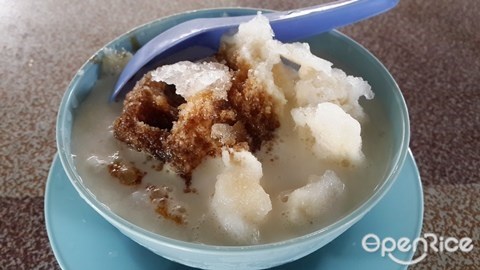 8. Last Corner Cendol Pulut
The
cendol pulut
here is sold like hotcakes, so it is advisable for patrons to visit the stall early. Although ice cubes are used instead of shaved ice, the
cendol pulut
is a favourite among the customers. They also sell
cendol
special, which has the additions of glutinous rice, nuts and sweet corn. This stall at Jalan Rumbia is near the Bukit Jambul Complex. Opening hours: 11 a.m. to 6 p.m. daily (closed Sundays)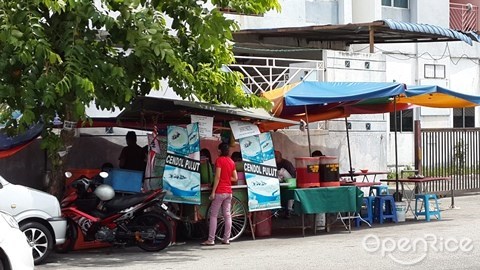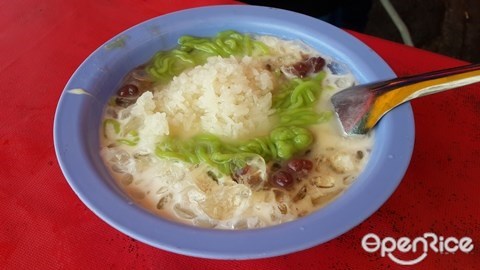 Find for the Best Cendol in Penang
Discover the Best Malaysian Foods in Penang
Other Related Topics