Isn't it tempting to look at pictures of your friends visiting the Land of Smiles lately? Especially when they started to post about the authentic Thai food they had there! Fret not. What's all the fuss when you too, can get authentic Thai food here? Let's go!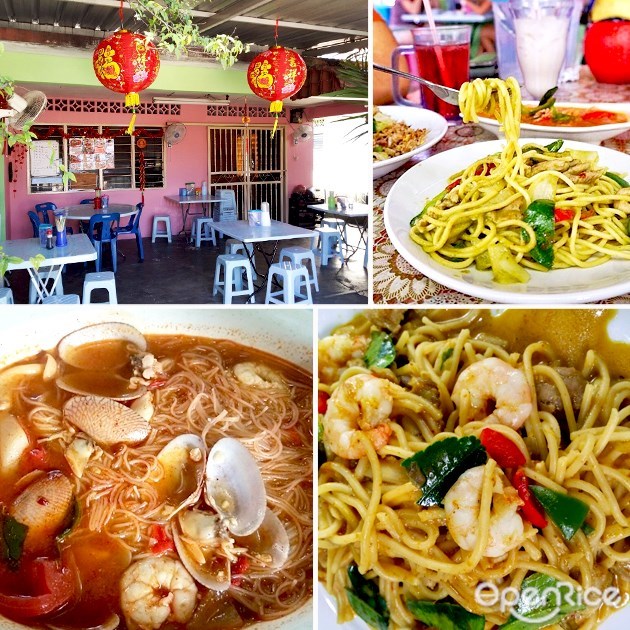 A home-style restaurant that serves Thai-style dishes, they have been operating for more than 10 years here. The lady owner comes from Chiang Mai and cooks the best of Thai dishes especially the Tom Yam and Green curry were one of the signatures here. If you're not sure of the way, do stop by and ask the neighbors here to point you the way there!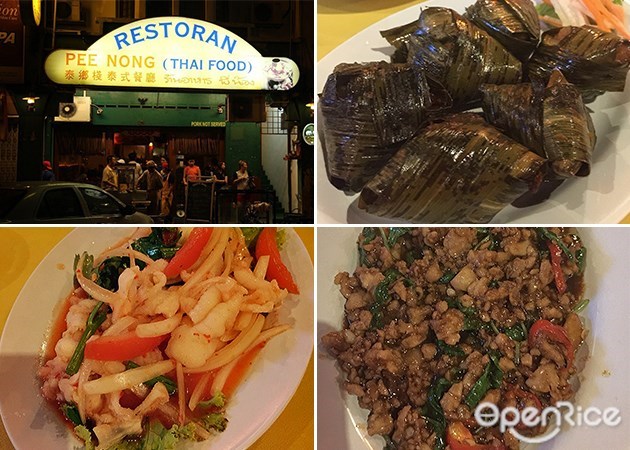 Come here to enjoy Thai Tom Yam that's spicy and sour where it is so good to be eaten with rice or just like that! Famous for grill clams, Thai style steamed fish, pandan chicken, chicken feet som tam and more that's so appetizing and truly authentic, Pee Nong Thai is located at Pandan Indah!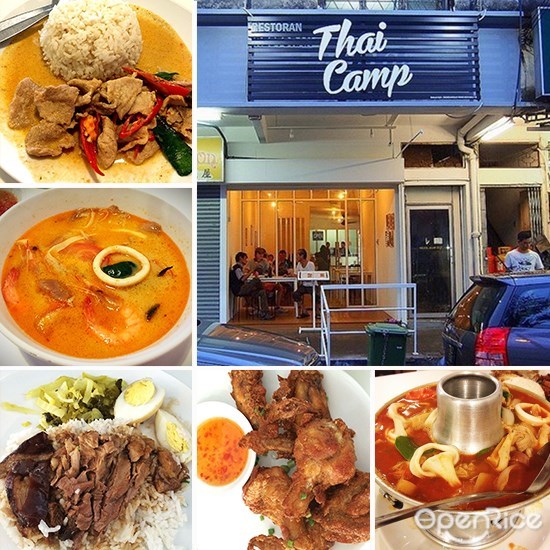 Craving for authentic Thai style street snacks? Then you should come and visit Thai Camp! Known for their Pork Leg Rice (Kao Kha Moo), you should really try it. Soft and flavorful, so good eaten with the braised sauce and rice too. Plus Tomyam makes it a must try here. Satisfying Thai treats will sure to curb your craving!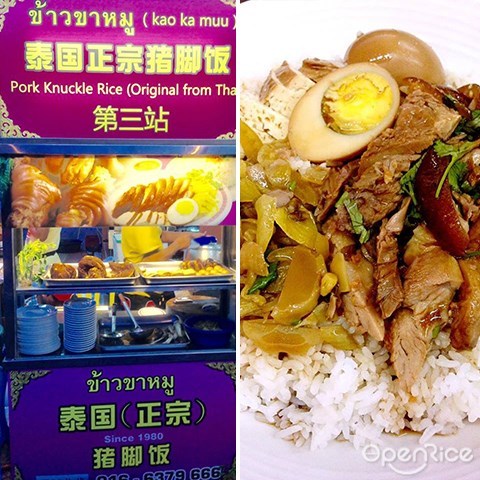 Photo credit: Alan Tan

Pork knuckle rice that's soft tender and falls off the bone instantly would be a plate of great enjoyment. Eaten with salted vegetables, braised egg, tofu and pork knuckle meat, the rice is drenched in its gravy and they are really worth the try. Just tastes like the one you had in Thailand previously.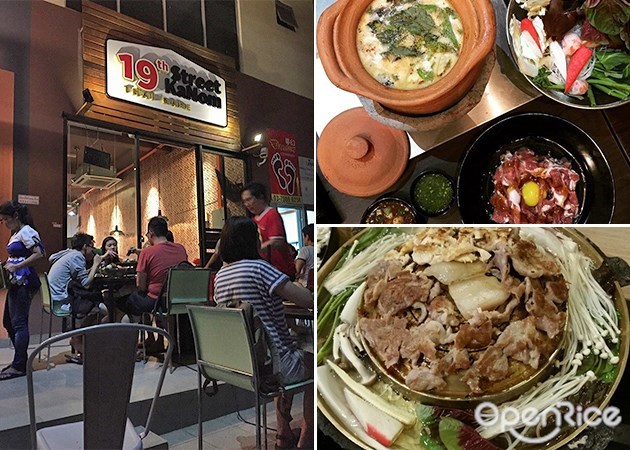 To those who enjoyed Thai-style steamboat – Mookata, this is the place for it. Known for the mini hotpot that is for the soup steamboat, add in ingredients so that the soup tastes better and it is slowly cooked using charcoal fire! Of course, do not miss out the grilling and BBQ too.

6. Sbai Thai Mini Market & Thai Seafood Restaurant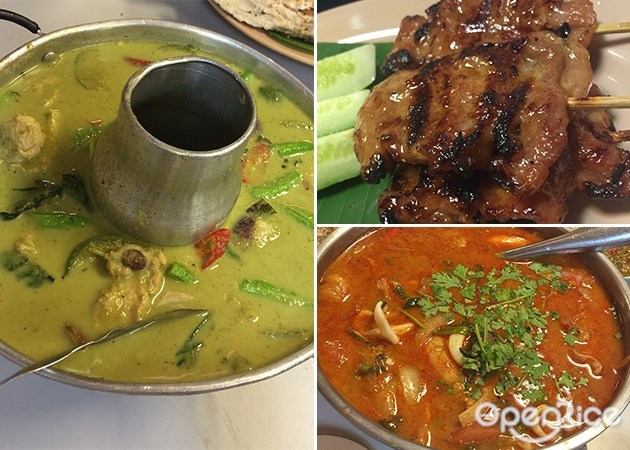 Serves everything from the land of smiles, the pork meat BBQ was utterly delicious as it is grilled with the special homemade Thai-style sauce. The meat was juicy and tender plus you get to savor some other Thai favorites like Tom Yam, Pandan chicken, grilled assorted seafood and more to enjoy there.