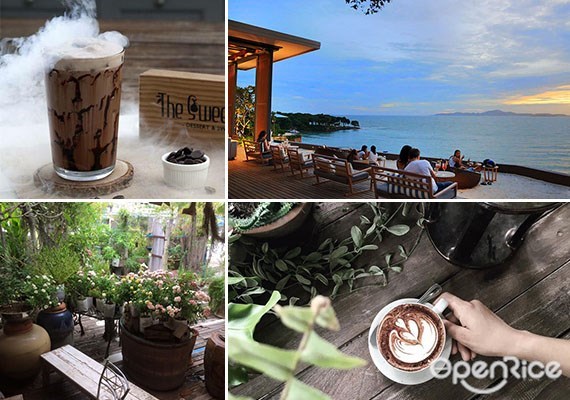 Traveling to Thailand isn't as far and hard as we thought now, especially for us – Malaysians. If you're dread thinking of where you should visit besides spending time shopping around and walking at the busiest city like Bangkok, take a look at Pattaya around this time.
Besides visiting their famous floating market, big Buddha hill, Cabaret performances, beaches and much more to list, perhaps it's time to sit back and relax, enjoying your time at these minimalist cafes that serve not only good coffee but food as well.


1. Mango Café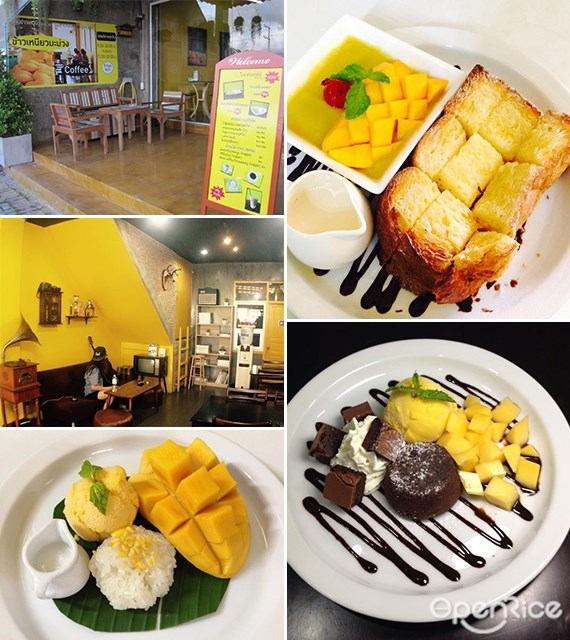 Mangoes a must have when you're at Thailand, nonetheless this. Mango sticky rice, mango smoothie, mango honey toast, mango crepe, mango lava cake are all you need to try. Besides mangoes, they do have coffee served here. A soothing and relaxing place to enjoy your day, here is it.


2. Ice Frost Dessert Café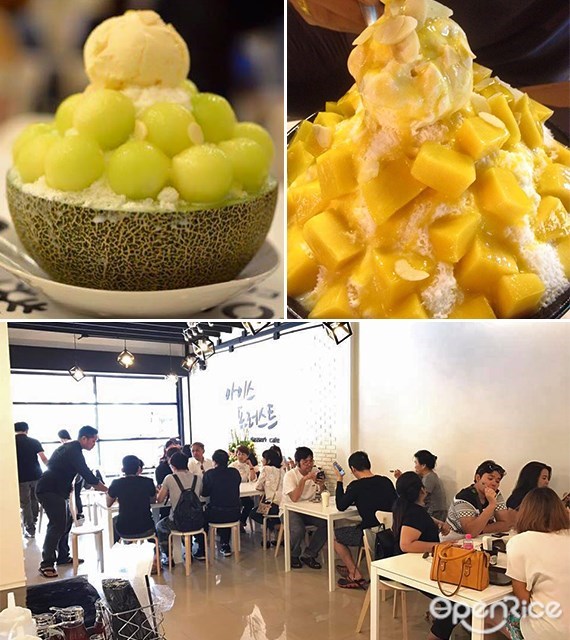 Photo credit: ice frost dessert cafe facebook
Hot and sunny weather makes you craving for some icy cooling dessert? Come here to enjoy bingsu or shaved ice dessert that comes with fresh fruits used in it. Cooling and delicious selections like honeydew and watermelon bowls, matcha, strawberries, kiwi, mangoes and more to choose from the bingsu menu, which one will you pick?


3. Tree Tales Café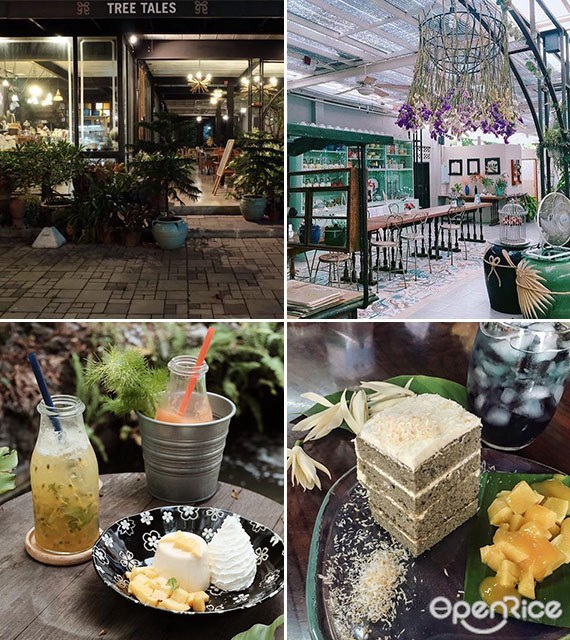 Photo credit: Tree tales cafe facebook
A small Thai-French themed café in Pattaya that serves all sorts of delicious food from breakfast to freshly baked pastries, snack, and salad; many are here for their big breakfast set, plus you need to try out the dessert of pork apple & date strudel – with vanilla ice cream and cream, totally appetizing!


4. The Sky Gallery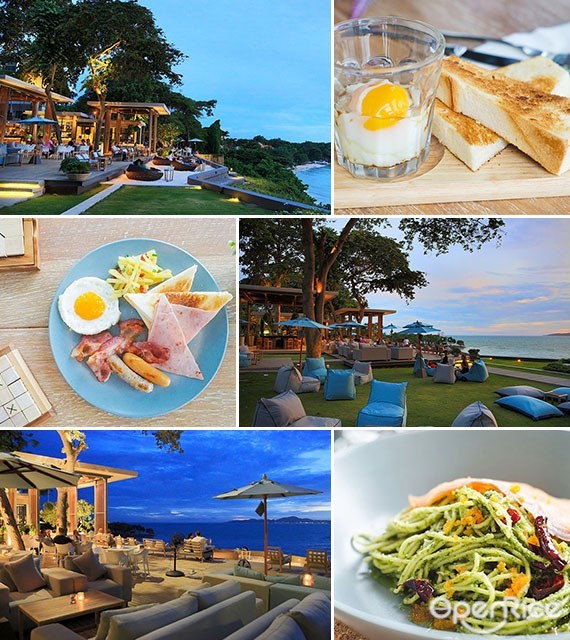 Photo credit: The Sky Gallery
A beach bar, restaurant and crafted coffee café, breathtaking sea view is what they are famous for. Offering indoors and outdoors seats, you'll get to enjoy sitting on bean bags or sofas overlooking the sea directly. Serves delicious thai-western choices ranging from breakfast set, thai style salad, pasta and desserts, head over to enjoy your time here as they are open from 8.00am – 12.00am daily. Perhaps coming over here for sunset dinner to surprise your another half would be a good idea too. Absolutely worth coming over, be sure to set a date to visit The Sky Gallery.


5. Sketch BOOK Art Café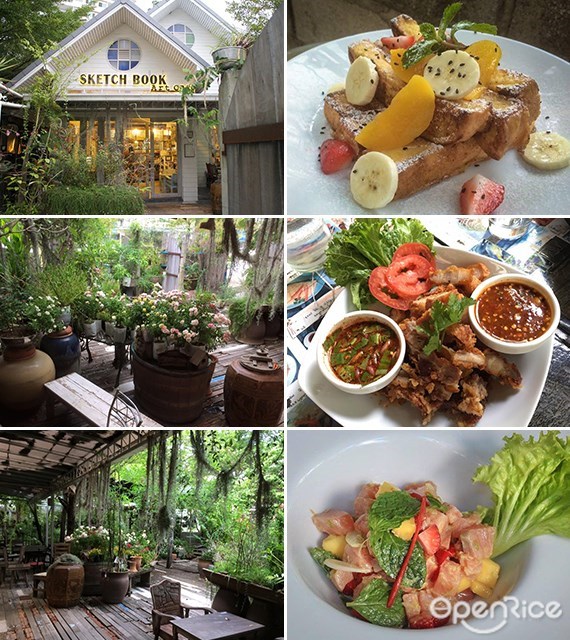 Photo credit: Sketch Book Art Cafe
An art gallery café, sit back, relax and enjoy a cup of coffee or some food while looking at the paintings or sketches there. Not only comfort quick food available like pastries, enjoy hot cooked food like Salmon fruit salad with wasabi sauce, sketch book special French toast, salted egg fried squid, fried pork neck meat and more to enjoy there. An environment filled with plants and flowers, take some free time to enjoy the tranquility there instead of the hustling busy city.


6. Coffee Break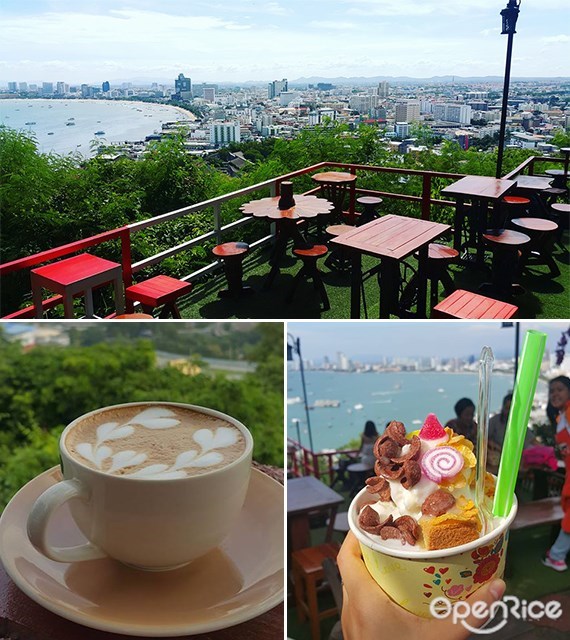 Photo credit: Coffee Break
Take a break with magnificent views from above while sipping on coffee, such a hidden gem as it is located at one of the highest points in Pattaya. Most of the time crowded with patrons, many are willing to wait for space as they are worth it due to the scenic views. Sip on your cup of coffee and enjoy the scenic views!


7. The Sweeteners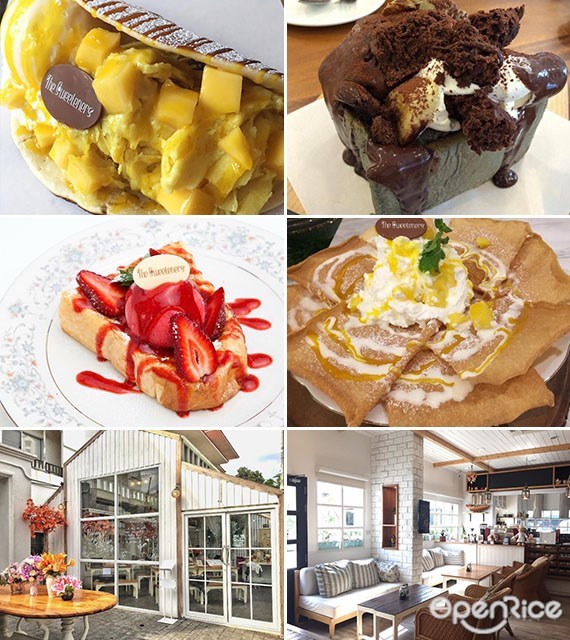 Photo credit: The Sweeteners
Ladies, this place would surely be a must visit café as they serve desserts like honey toasts, banoffee toasts, ice desserts, lava cakes and more desserts from the menu, they do have hot food like toasts, sandwiches, rice, pizzas that you will sure to enjoy. As for beverages, enjoy cotton candy topped beverages or chocolate nitrogen, soda drinks, coffee or teas!