*Some dishes mentioned here are non-halal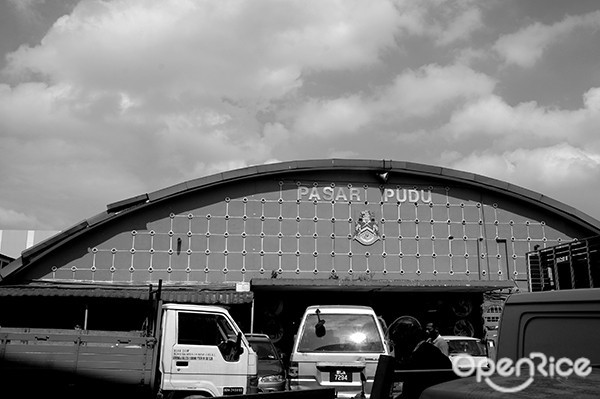 If there is one place that you must visit in Pudu, it's definitely
Pasar Pudu
, which is the largest and oldest open-air wet market in Kuala Lumpur with a history of more than half a century! Visit the place in the morning to experience the hustle and bustle of the wet market with hundreds of hawker stalls selling almost all kinds of fresh food products, including seafood, poultry, vegetables, fruit, dry product and many more.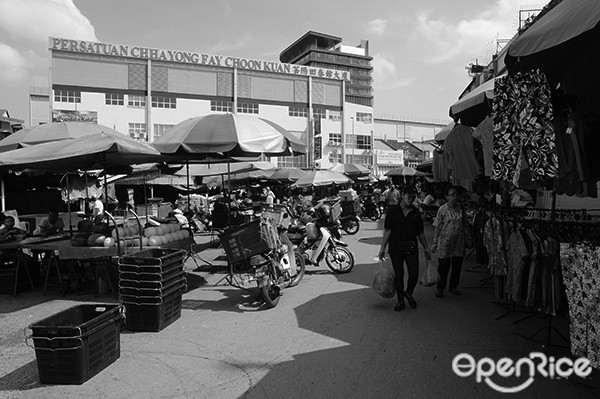 The wet market is located along Jalan Pasar. If you walk further down the street in the direction of Jalan Pudu, you will find another long market with stalls selling all kinds of electronic products at affordable prices. That's why the street is also widely known as the "Electronic Street" in Chinese. You can also find several traditional shops here selling a wide variety of aquarium fish, such as goldfish, angelfish, and fighting fish.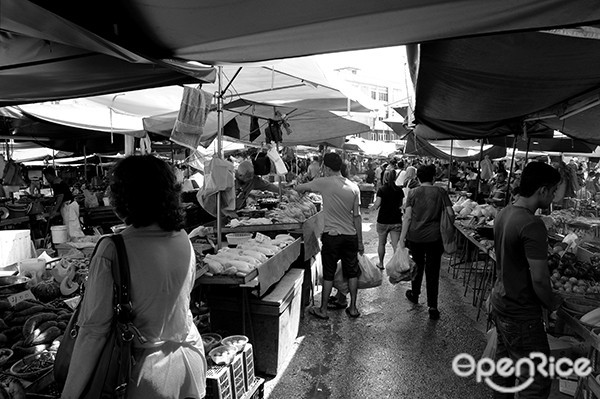 In Pudu, you can not only experience the traditional culture and lifestyle of the people working and staying here, but also satisfy your palate with lots of old time goodies. Let's eat our way through the old town of Pudu! (Click on the restaurant's name for more info!)
Dim Sum
Where to eat ah? Tuck Cheong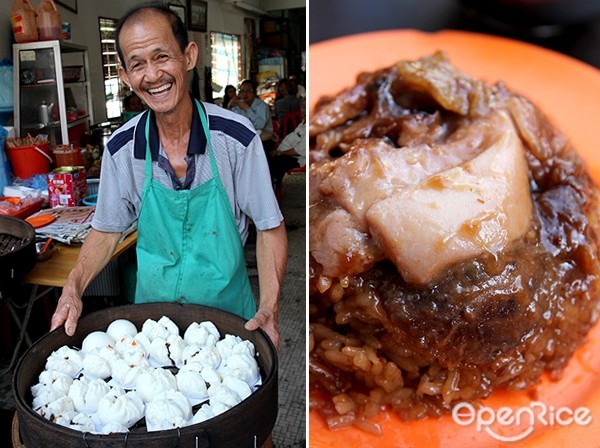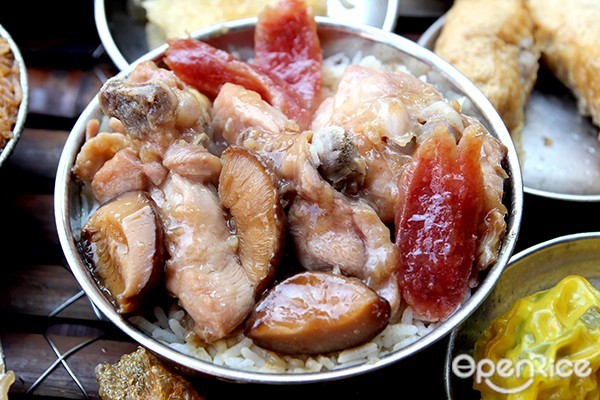 Early birds will be rewarded here with delicious handmade dim sum. The shop is old and currently run by the third and fourth generation. Many senior citizens come here almost every morning to get their breakfast fix and catch up with old friends. Tuck Cheong's signature dish is their
Steamed Rice
, which is flavourful rice topped with tender chicken, smooth mushroom, and Chinese sausage. The Steamed Rice is selling like hot cakes, and it is only available on Tuesday, Thursday and Saturday. Another must-have is their
Loh Mai Kai
, which is served piping hot with ingredients similar to Steamed Rice. Arrive early to avoid disappointment, as most of the items are sold out by 10am.
Curry Noodles
Where to eat ah? Big Tree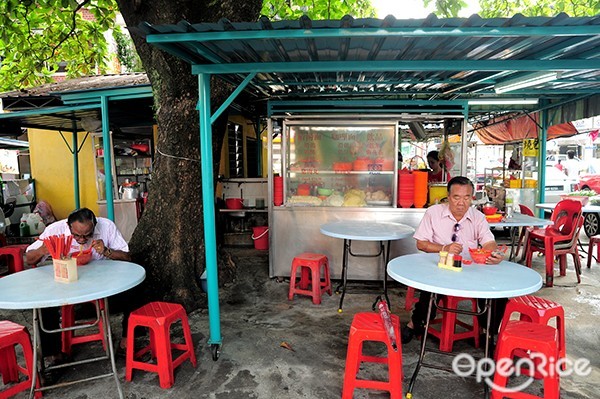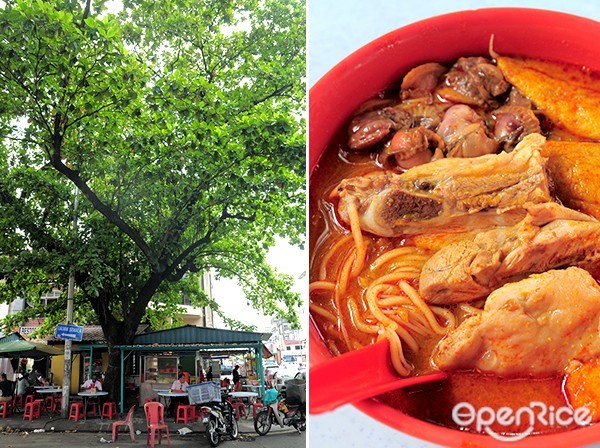 Look for a big tree in Pudu and you will find a popular stall under the tree selling delicious curry noodles. During lunch hours, the place is always packed with customers who can't wait to satisfy their cravings for curry noodles. Their curry noodles is served with generous portions of chicken, cockles, tofu pok and bean sprout. Satisfy your tummy with tender chicken and juicy blood cockles in curry soup rich in hot and spicy flavours.
Beef Noodles
Where to eat ah? Cow King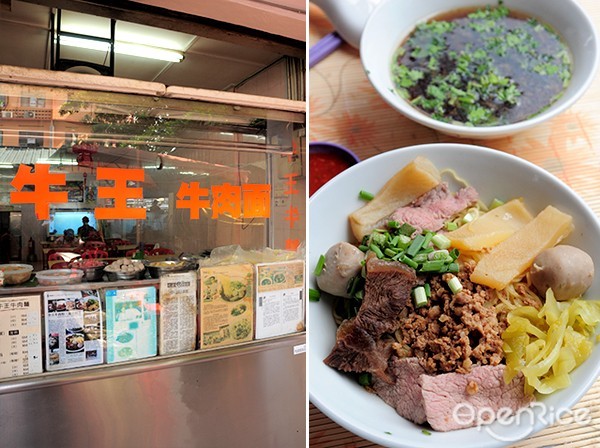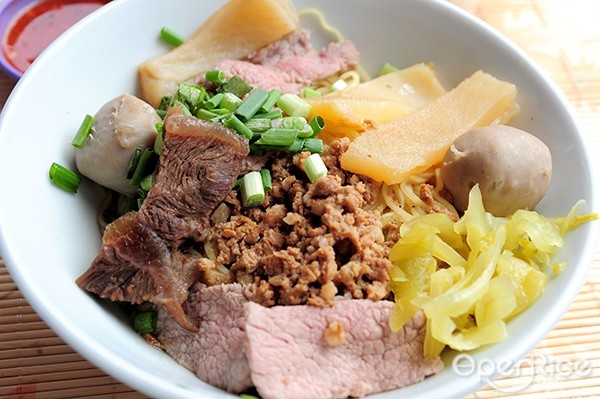 Just a few steps away from the curry noodle stall you will find another restaurant named "Cow King". As their name suggests, they specialize in delicious beef noodles. Try their signature
Mixed Beef Noodles
, which is served with a bowl of noodles topped with minced meat and a bowl of beef soup loaded with a rich variety of ingredients, including beef slices, beef tendon, beef balls and beef stomach. If you are not a huge fan of beef innards, dry noodles with only minced meat is also available.
Lam Mee
Where to eat ah? May King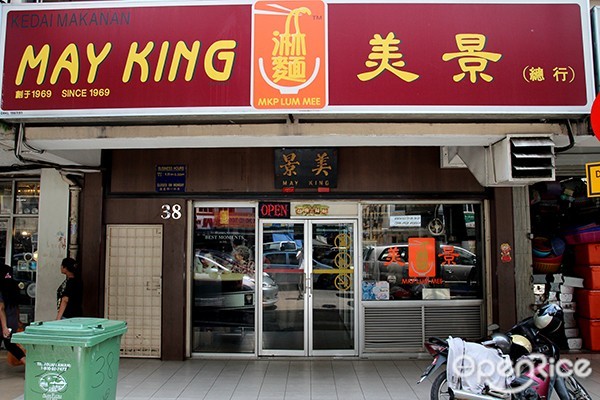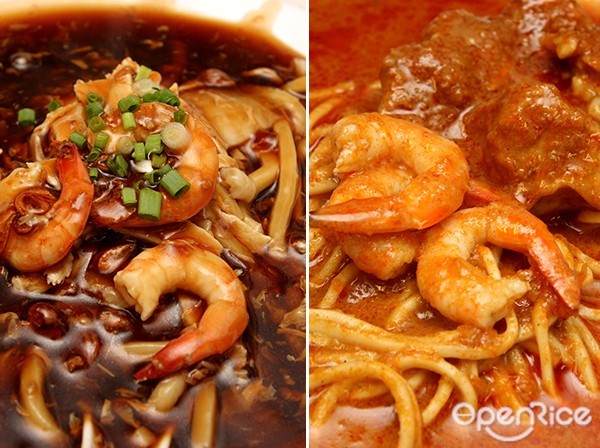 A must-visit restaurant in Pudu for their famous
Lam Mee
. Founded in 1969, the old shop has been serving a variety of mouth-watering noodle dishes for more than four decades. Moved to its current location in 1991, May King offers a spacious and air-conditioned dining environment for customers to enjoy their delicious noodles. The signature Lam Mee is served with fresh prawns, chicken slices, minced meat and bean sprouts in thick and black gravy. Also popular is their
Dry Curry Noodles
topped with curry chicken and fresh prawns and
QQ Meat Ball
made of fresh mackerel, pork, and squid.
Fish Ball Noodles
Where to eat ah? Ah Koong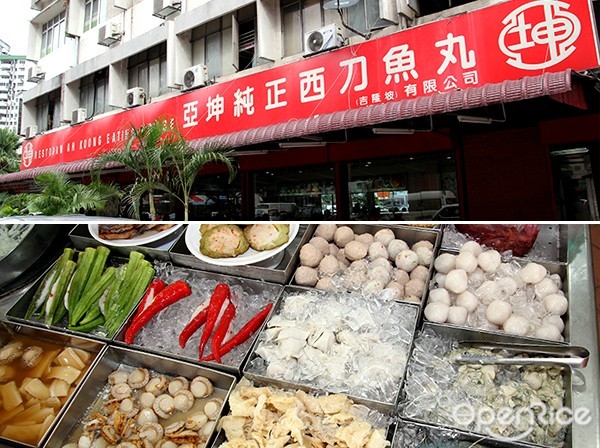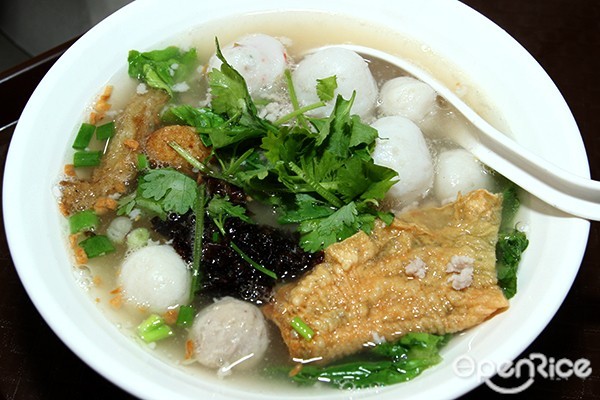 Located between Jalan Pudu and Jln Changkat Tambi Dollah, Ah Koong Eating House is a spacious restaurant that offers delicious fish ball noodles. Enjoy the luxury of customizing your own noodles by selecting your favourite seafood items from a wide variety of choices, including fresh tiger prawn, scallop, squid, fish dumpling, fish ball and yong tau foo. Fresh and premium fish slices are also available, including Humphead Wrasse, Dragon Grouper, Tiger Grouper, White Pomfret and many more! Their bouncy Wolf Herring fish balls are freshly made without adding any preservative.
Cendol
Where to eat ah? Sulaiman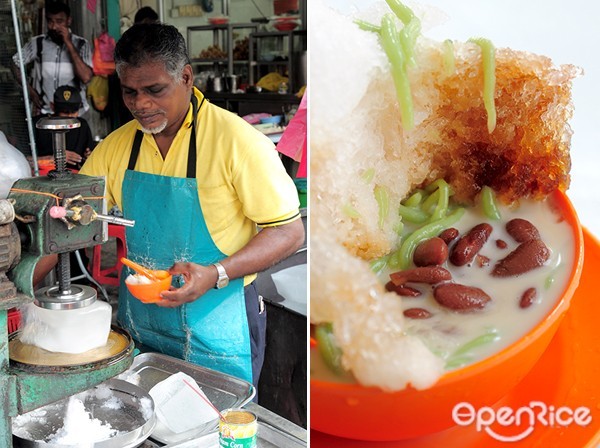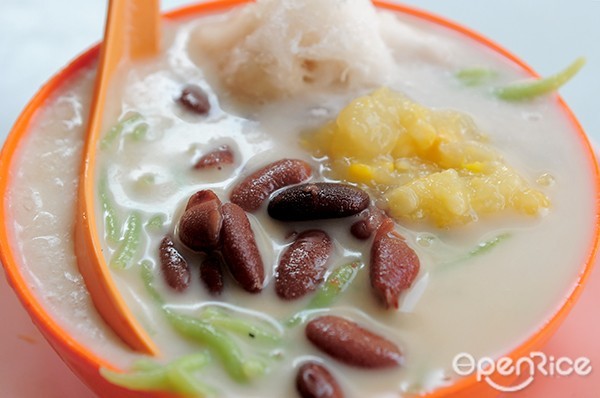 Tucked away at a small lane at Pudu Pasar you will find a famous cendol stall that has been around for more than 40 years. What's more impressive is that the owner is an Indian who can speak fluent Mandarin and Cantonese, since most of the customers here are Chinese. You can choose to add different ingredients, such as
kacang, pulut, and jagung
, to enhance the taste of your favourite cendol. The ice is still shaved using a hand-controlled ice machine to create the traditional taste and texture that bring back our childhood memories.
Herbal Chicken Soup
Where to eat ah? Keong Kee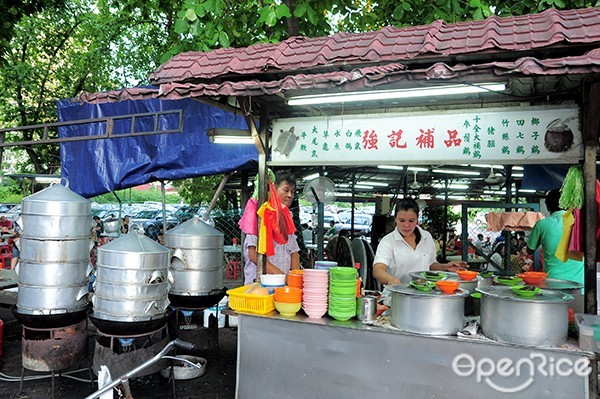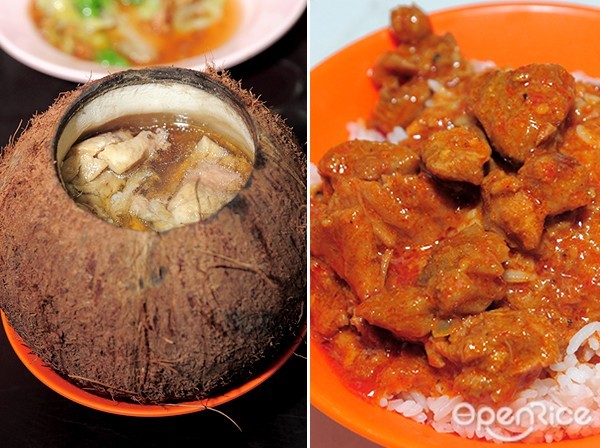 Located at a corner between Jalan Changkat Thambi Dollah and Jalan Pudu, Keong Kee is a well-known street stall offering a wide variety of Chinese herbal soups. The dining area is a spacious open air car park that is converted into a dining area at night. Enjoy Keong Kee's signature
Coconut Herbal Chicken Soup
with chicken that is simmered in a real coconut shell with a variety of Chinese herbs, adding a heavy herbal taste to the soup. In addition to herbal soups, the stall's
Wild Boar Curry
is also a popular choice among patrons. Pudu remains one of very few places in the city where you can still savour some traditional and delicious delicacies. Come here anytime from dawn to dusk, you will surely be able to find something good to whet your appetite. Enjoy your food hunt! For more delicacies in Pudu, please click here for the
first part
of the article.
Discover more best noodles restaurant
Find out more top dim sum restaurant
Other Related Topics