*Some dishes mentioned here are non-halal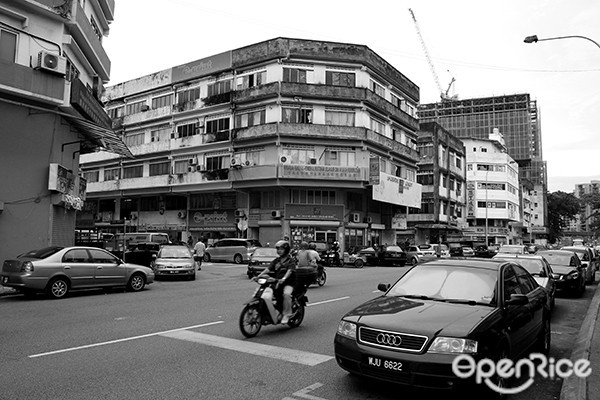 Pudu is a unique presence in Kuala Lumpur. It is located in the heart of the city and adjacent to the bustling district of Golden Triangle, yet the development of the area remains stagnant in the past decades. On the bright side, many traditional hawker stalls and restaurants here are able to survive until now. As a contrast, many old hawker stalls at Chinatown or Petaling Street were forced to leave or close their businesses due to increasing rental prices.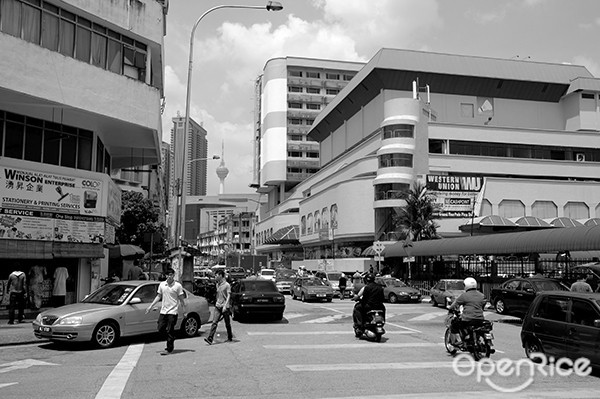 Pudu has its glorious past in the 70s, when three popular cinemas were located at the same area. Hawker stalls and restaurants in Pudu flourished, as lots of people flocked to the place for movies and foods. Several decades have passed, and all cinemas were closed down. In 2012, even the iconic Pudu Jail had been torn down to make way for Najib's ambitious mega project to redevelop the area. Many old residents have moved to other places as more new areas are developing in the city.
It remains a question as to how long Pudu can retain its traditional landscape and culture. However, one thing we know for sure is that we can still sample lots of traditional foods here. Here are some of the best foods that you must try in Pudu (Click on the restaurant's name for more info!):
Roasted Goose and Duck
Where to eat ah? Chen Chen, Wei Kee, Soon Fatt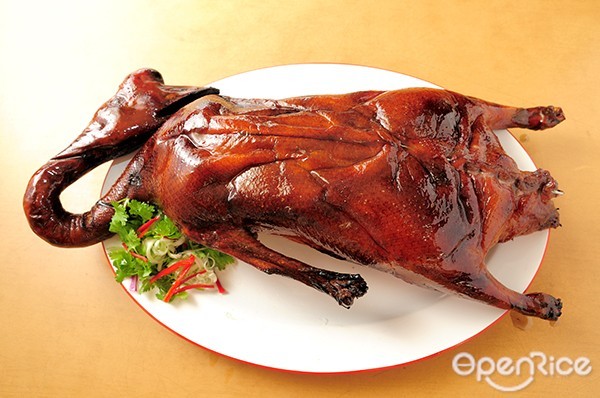 If I were to choose only one food to represent Pudu, I will, without a doubt, choose Roasted Goose! Because it is so rare in Klang Valley (or perhaps in the whole Malaysia) that you can only find it in Pudu! What's more, Pudu alone has three eateries that offer delicious Roasted Goose!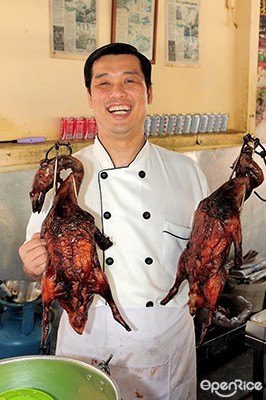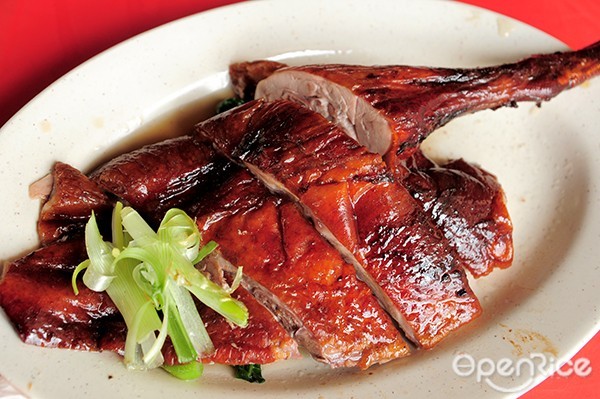 Interestingly, all three shops are located on the same street at
Lorong Yap Hin
. At a corner between Jalan Serdang and Jalan Yap Hin you will find a street stall named
Chen Chen
. Some thirty years ago, the shop's owner went to
Sham Tseng
in Hong Kong to learn the secrets of making delicious roasted goose. Their crispy and succulent roasted goose is paired with fragrant yellow ginger rice.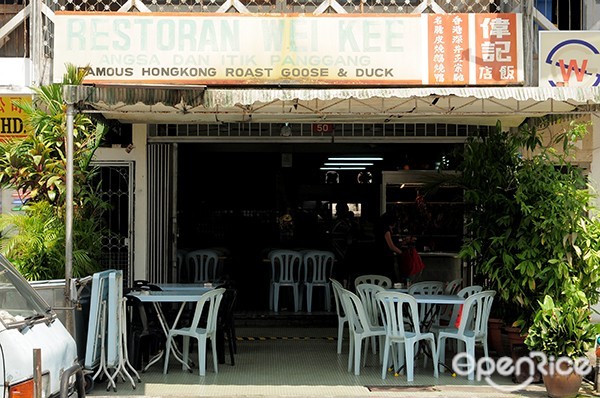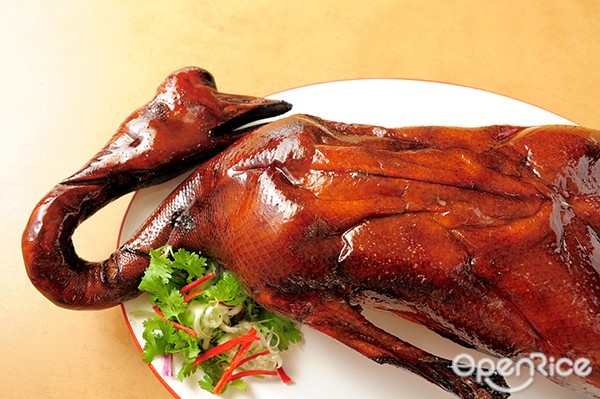 Walk further down the street, and you will find another roasted goose restaurant. The shop sign is so old that you can barely see the words
"Restoran Wei Kee"
on it. The roasted goose here is prepared using a traditional family recipe, because the mother of the owner is from Sham Tseng in Hong Kong, which is most famous for roasted goose! Stuffed with traditional Chinese herbs, the roasted goose is simply juicy and rich in taste!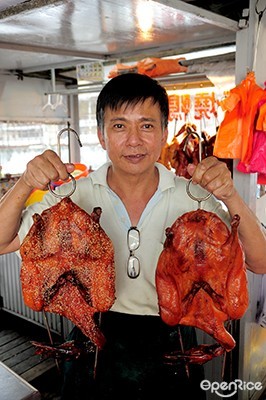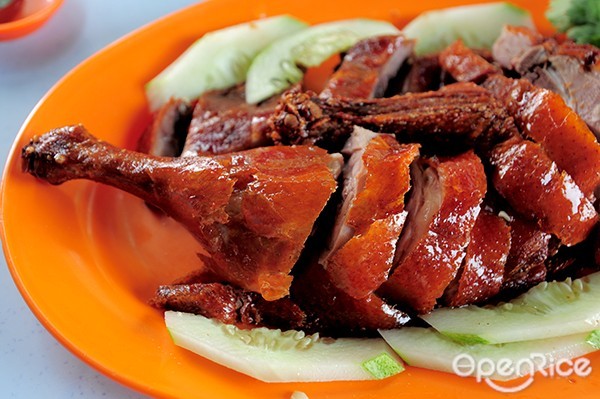 Relatively younger among the three is
Soon Fatt
located at the end of the street. The street stall's roasted goose is not the main attraction here, as it is only available on certain days. Most people come here for their Peking Roasted Duck, which is delicious with crispy skin and firm meat. Also popular is their Pipa Roasted Duck prepared with or without sesame toppings.
Chicken Rice
Where to eat ah? Fatt Kee, Bus Station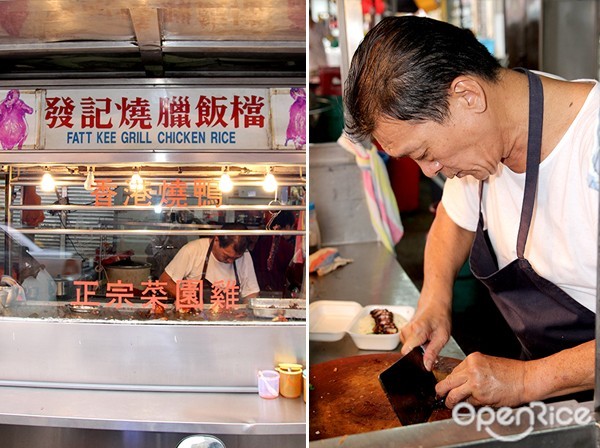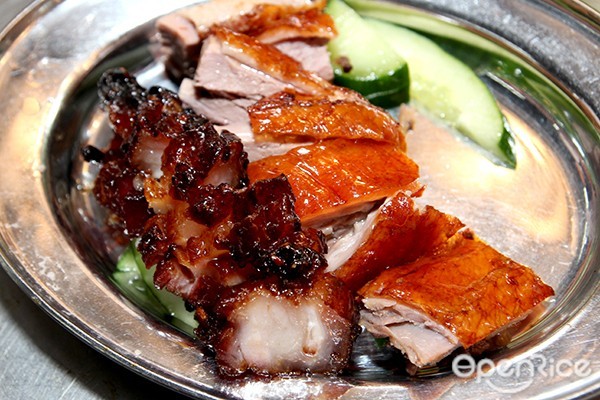 Aside from Goose or Duck Rice, Pudu is also a great place to savour delicious Chicken Rice. There are two chicken rice stalls here that worth trying. Both are located opposite Pudu Plaza. The first one is
Fatt Kee
, which has operated for approximately 20 years. They are famed for their roasted chicken, roasted pork, char siew and roasted duck. All meats are freshly roasted by the owner and his wife on a daily basis. The place is always packed with customers during lunch hours.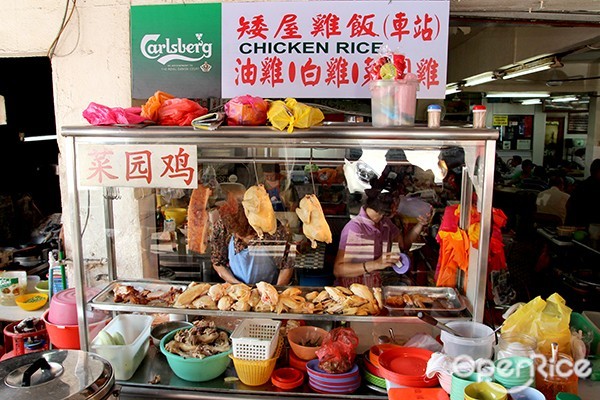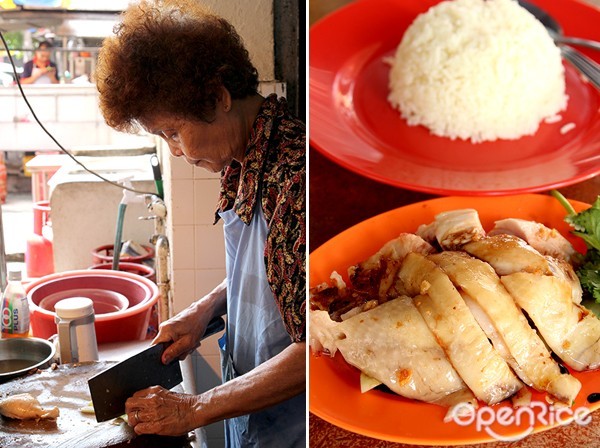 The second chicken rice stall has an interesting name called
Bus Station
, because the stall used to be located near Pudu Bus Station. Now it is relocated to Sweet Garden Coffee Shop, offering the same mouth-watering Hainan Chicken Rice. The 40-year-old stall is now operated by the second and third generation. If budget is not a constraint, opt for the free range chicken with smooth skin and firm flesh. Black oil is added to the chicken to enhance the taste.
Claypot Chicken Rice
Where to eat ah? Heun Kee, Charcoal Claypot Chicken Rice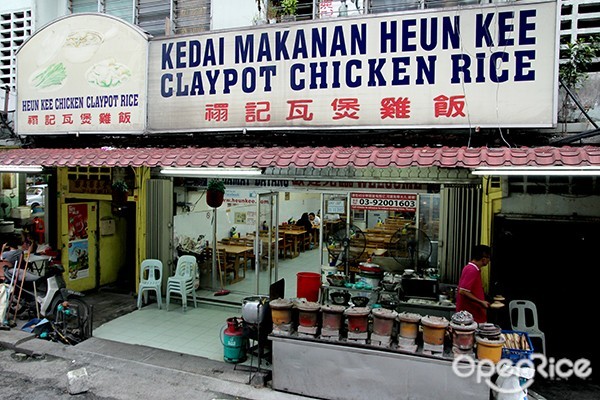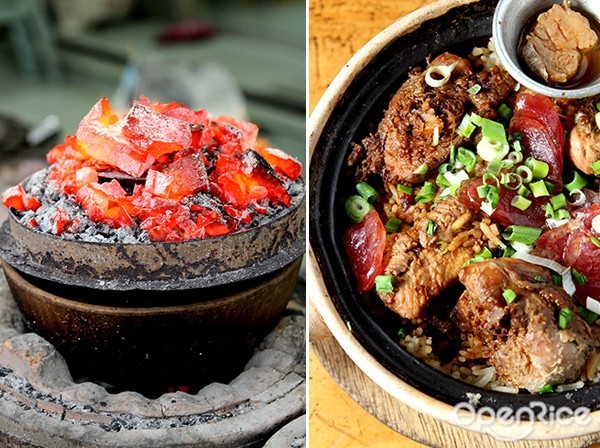 Claypot chicken rice is another must-try delicacy in Pudu. Two well-known claypot chicken rice shops can be found here. The first one is
Heun Kee
. The shop is quietly hidden under a bridge. It is widely acclaimed by bloggers and magazines as the best claypot chicken rice restaurant in town. What's most striking about the claypot chicken rice here is the cooking method, because charcoal fire is not only placed underneath the claypot, but also on top of it, so that the whole claypot can be heated evenly.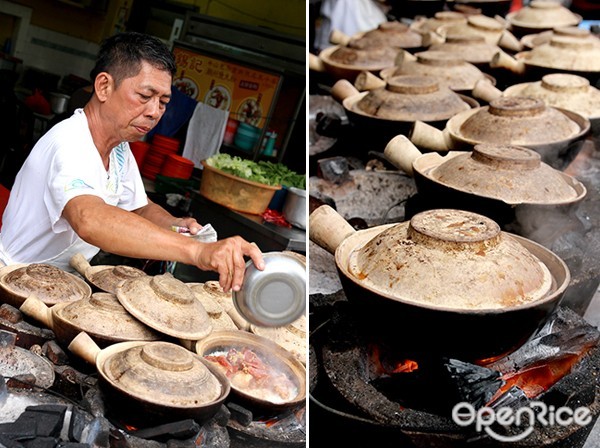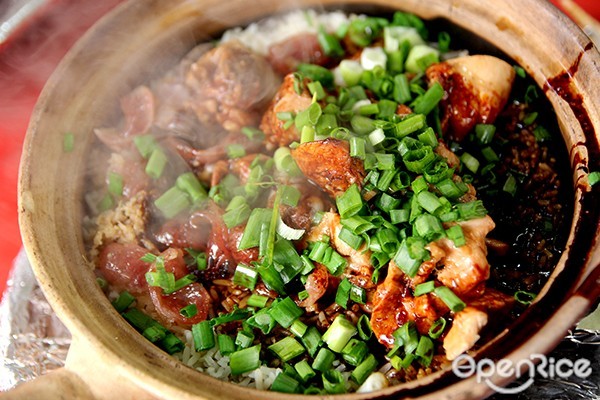 Another claypot chicken rice stall is located apposite Maybank. The business here is so good that the owner has to cook more than twenty claypot chicken rice at the same time to satisfy the demand. The open air dining area has approximately 15 tables. Their fragrant claypot chicken rice is prepared using a mixture of organic rice and normal rice and drizzled with special sauce made of oil, black sauce, and soy sauce.
Indian Curry Fish Head
Where to eat ah? Sin Hiap Kee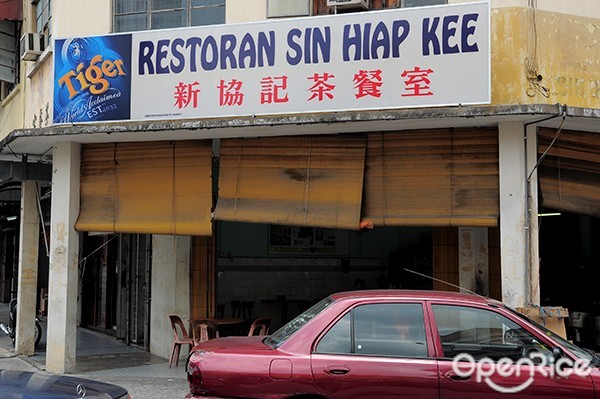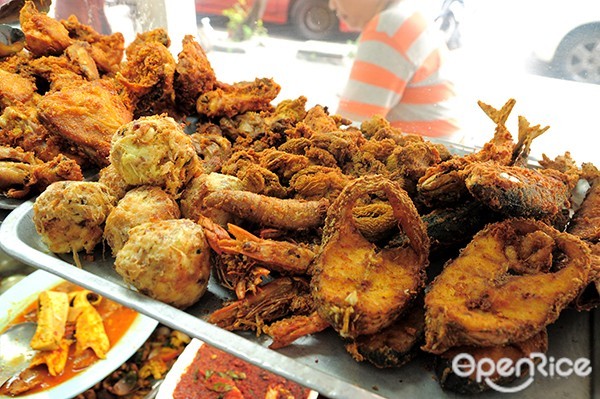 Located at
Sin Hiap Kee Kopitiam
you will find a unique stall offering delicious Indian curry dishes cooked by a Chinese woman named Madam Tang, who has been cooking Indian curries for nearly two decades. Her Indian curries are tweaked to suit Chinese taste-buds. In fact, her curries are so good that she is crowned as the "Spice Queen" in a recent coverage by The Malay Mail.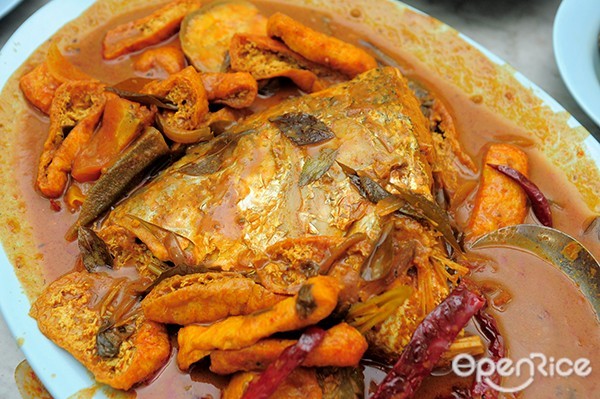 Just like a mixed rice stall, you can choose from a wide variety of cooked dishes, including crispy fried chicken, curry mutton, spicy la-la, curry sotong, fried bitter gourd and many more. If you come as a group, don't miss their signature Curry Fish Head served in large portion with spicy and aromatic curry sauce.
Yong Tau Foo and Curry Chee Cheong Fun
Where to eat ah? Yap Hup Kee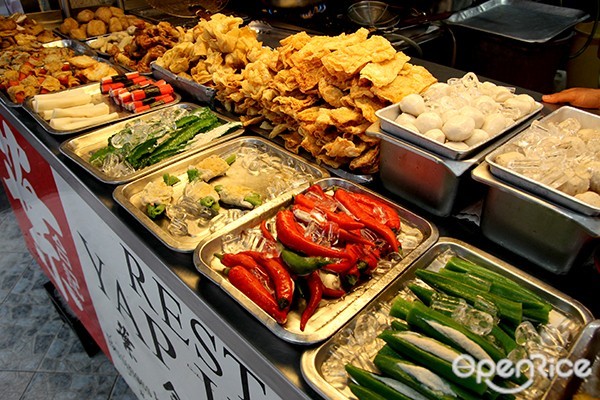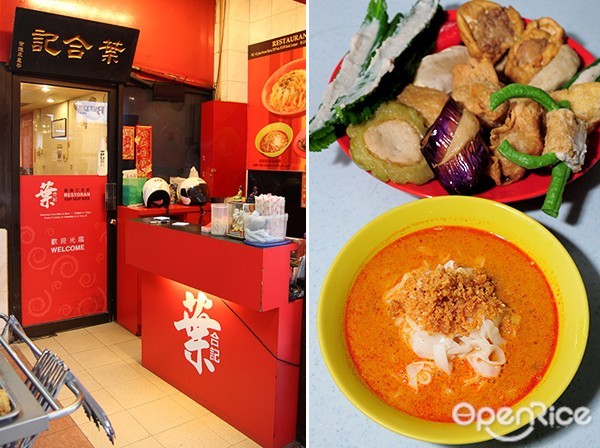 Yap Hup Kee
is a good place to go for both Hakka Yong Tau Foo and Curry Chee Cheong Fun. A wide variety of Yong Tau Foo are available here, including stuffed winged bean, stuffed fried beancurd, stuffed chili, stuffed lady's fingers and so on. If you have an adventurous palate, try their popular crispy fried pig intestines glazed with honey! Also must have is their curry chee cheong fun, which is slippery rice noodles moistened with thick curry soup and topped with crispy dry shrimp.
Wanton Noodles
Where to eat ah? 168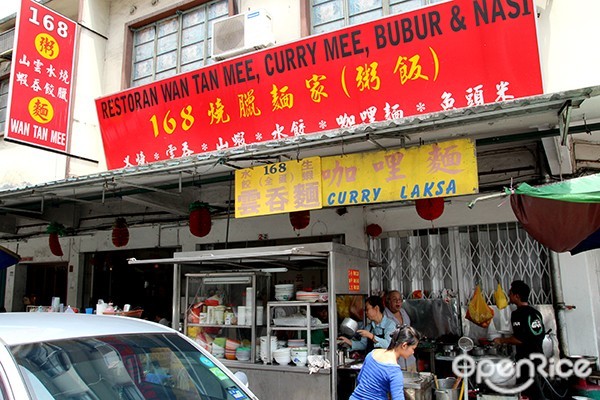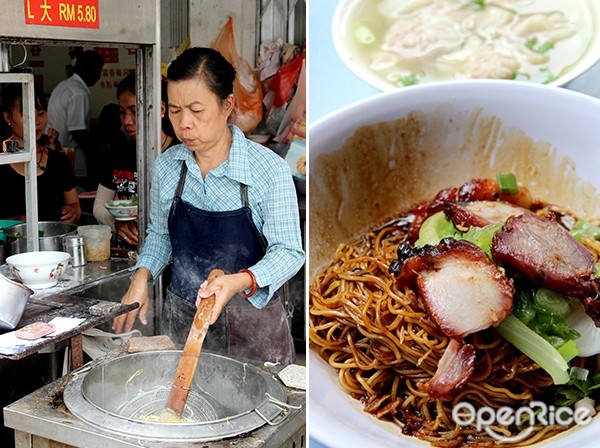 The shop has an easy-to-remember name called
168
, which is consider a lucky number in Chinese. Their famous wanton noodles and curry laksa have attracted lots of regulars during lunch hours. The wanton noodles are served with thin noodles, fragrant char siew and a separate bowl of wonton soup. The delicious char siew is roasted by the owner herself daily to ensure the quality is consistent. Apart from noodles, their prawn wanton soup and dumpling soup are also tantalizing.
Specialty Coffee
Where to eat ah? Typica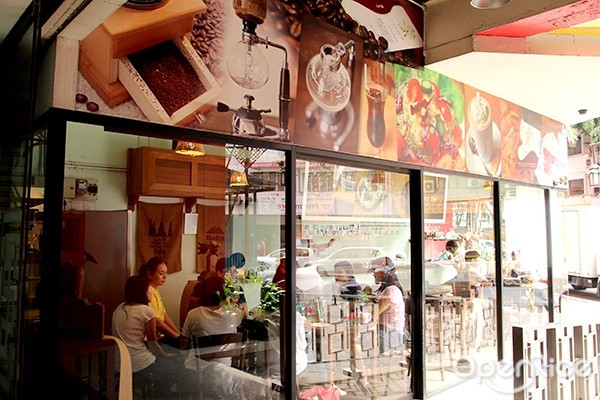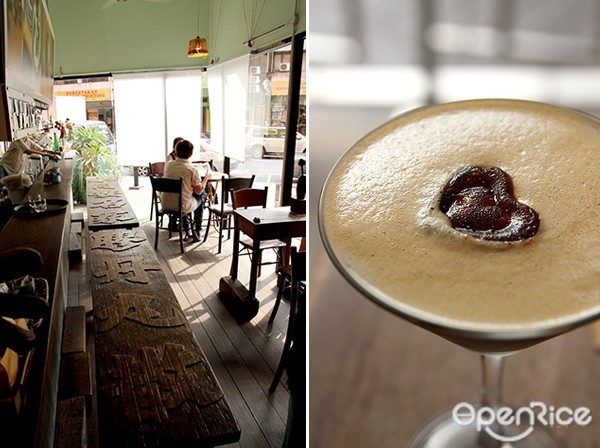 This small café hidden behind Shaw Parade Shopping Complex is no stranger to coffee lovers. The café was founded with the purpose of promoting local
Liberica Coffee
. According to the cafe's owner, local coffee beans are special with a fragrant and intoxicating aroma. Try it once and you will addict to its rich flavors. The coffees here are brewed using three different methods, including Siphon, Hand Drip and Ice Drip. Definitely a perfect venue to spend a quality afternoon with great coffee and great companions! More delicacies in Pudu are introduced in the
second part
of the article!
Find out more best chicken rice restaurant
Discover more hottest yong tau foo restaurant
Other Related Topics