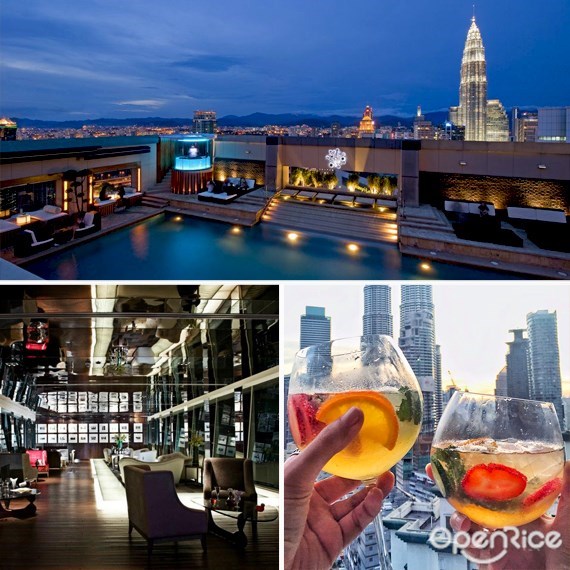 It's the festive month again! For the past 11 months did you actually spend time enjoying life or you've always lead a hectic busy schedule? Why not take a look at these places and pick the ones you know you'll enjoy nice sceneries, wine and dine? Let's check these places out!
1. Skybar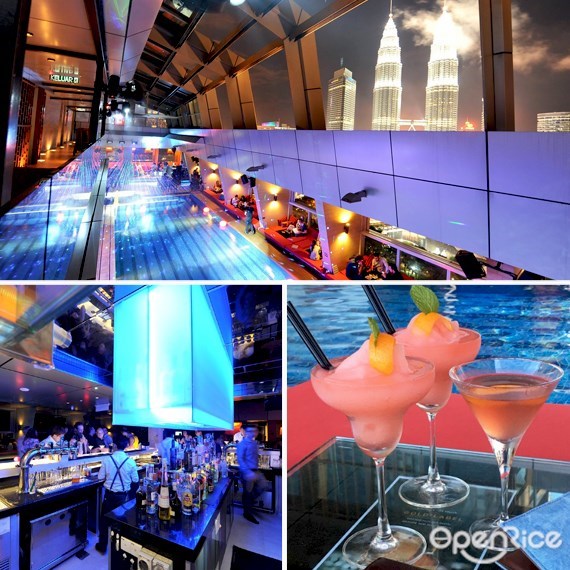 Photo credit: Skybar Kuala Lumpur
Located in Traders Hotel at Level 33, SkyBar might be one of the places we all could have thought of when asked about for a beautiful city center view. Large pools in the middle, the sides are all glass windows where you can enjoy beautiful scenery without worries. Enjoy your drinks on the sofa overlooking the city center, what a day at SkyBar.
2. Heli Lounge Bar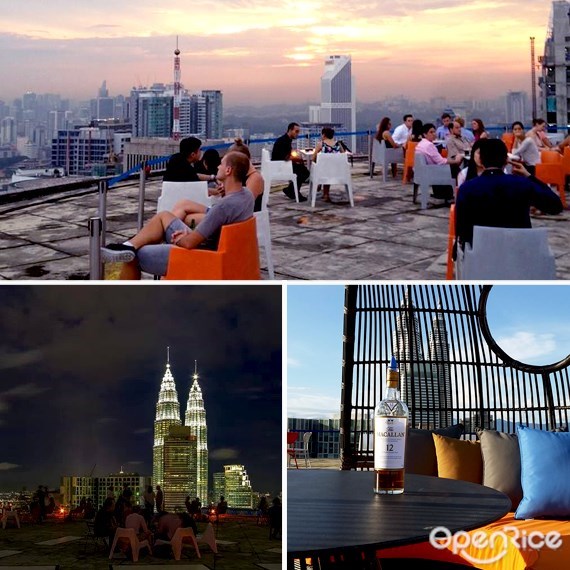 Photo Credit: Heli Lounge Bar
Located at the Helipad of Menara KH, you'll surely love the sunset scenery here. after enjoying the lovely sunset, here comes the nightline. Overlooking at KL Tower and KLCC, the view there is indeed mesmerizing. Not sure what to enjoy here? Ladies will surely enjoy the Strawberry Daiquiri as has the sweet tastes and there are quite some snacks to enjoy here too. A great place for celebrations, don't you think?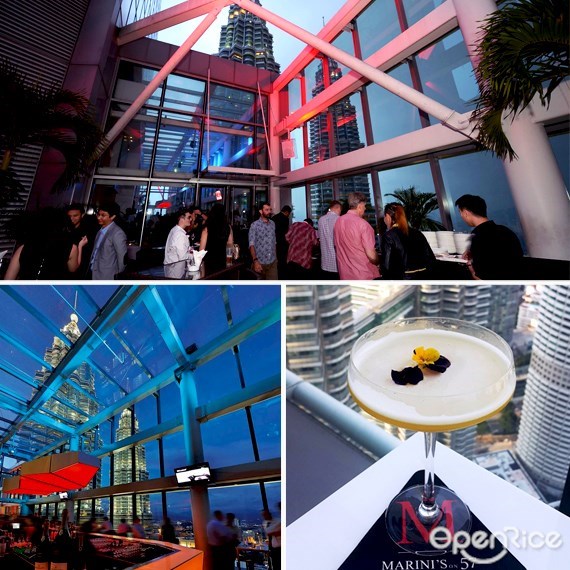 Photo credit: Marini's on 57
One of the highest bars as they are located at the twin towers at Level 57! Totally opaque as it is surrounded by glass panels, look up and you'll be looking at the sky. Serves Italian and full course meal, now this is what we called enjoying life to the fullest!
4. Stratosphere at The Roof
Photo credit: Stratosphere at The Roof
Just like dining under the stars concept, open-air concept rooftops bar that where you could enjoy a 360-degree view. Windy and such a nice ambiance to chill around with your partner, the whole place suits for a romantic date and proposals too. Nice cocktail mixes, a great night starts here.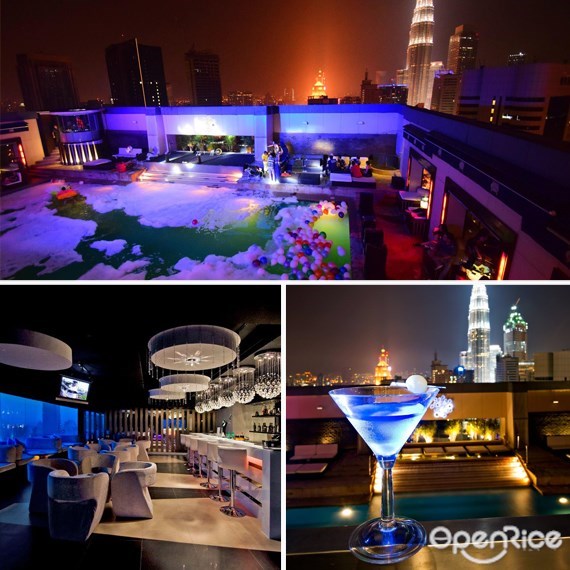 Photo credit: Luna Bar
Located at Level 34 in Pacific Regency Hotel, many had organized parties here especially pool parties as they have one large pool in the middle too. Of course, if you prefer to dine here with your partner, then skip the pool area and enjoy inside and still able to enjoy the views here. Night views and a cocktail or wine in hand, perfect.
6. View Rooftop Bar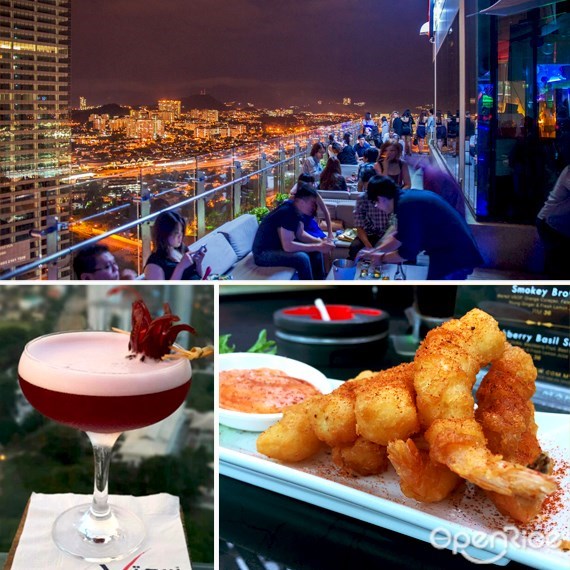 Photo credit: View Rooftop Bar
Enjoy a glass or two here after work would be the best way to relax. Located at Level 29 at GTower, come and enjoy a panoramic skyline view looking at KL City center. Spacious, this place will be great for some year-end party too.
7. Elysium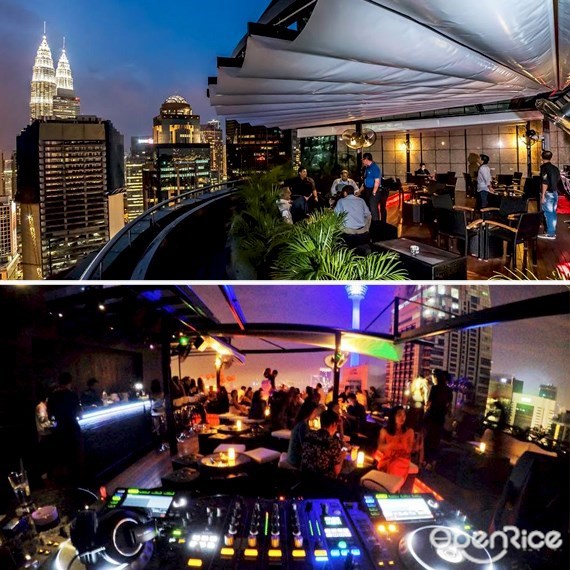 Photo credit: Elysium Bar + Terrace
Love enjoying some club music and crowd? This would be the place that is suitable for you. There's DJ in the house to play you good music like funk, soul or deep house music, you'll sure to dance your heart out here! If you're a party animal, think no more, come here for a better enjoyment.
8. MAI Bar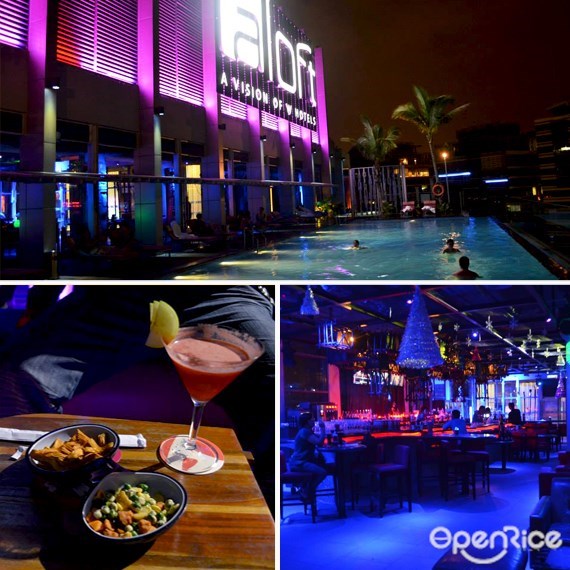 Photo credit: RX Yap
MAI Bar, located at Aloft KL Sentral, this bar to comes with a large pool. Uses the Tiki tribal elements in here, LED lights can be seen too. Many enjoyed the cocktails here and the night skyline that is lighted up nicely, let's go!
9. Troika Sky Dining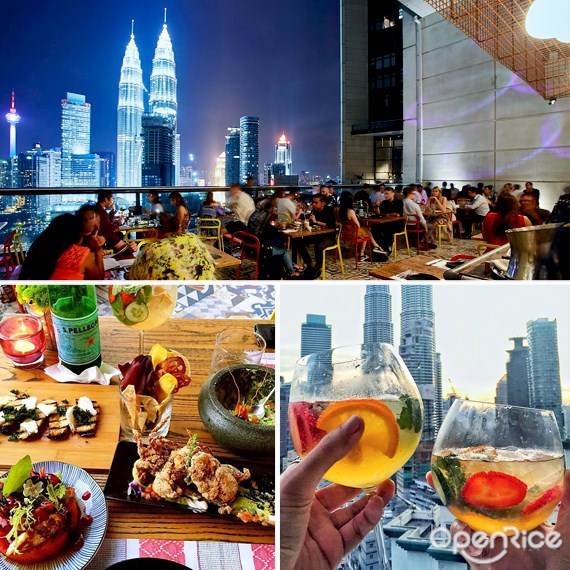 Photo credit: Fuego at Troika Sky Dining
Who doesn't enjoy the sunset and looking at the Twin Tower? Such a romantic place for proposals and anniversary celebrations, you'll surely enjoy the food with views too. Serves quite a variety of food here, steaks, salmon, wine and more; surely a great place not to be missed.
10. Bridge Bar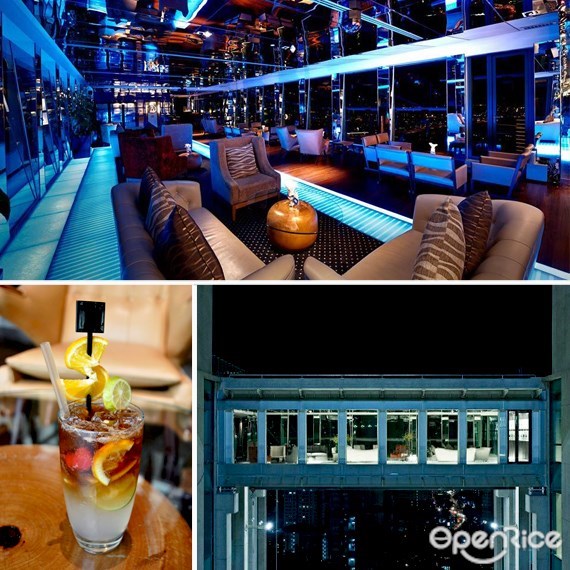 Photo credit: Bridge Bar
A better place that isn't packed with patrons, this means you'll enjoy your glass of wine or cocktail in a quieter place. Isn't overlooking the Twin Tower or the KL Tower, but the night view will sure to be more than enough to cure your blues! Cocktails and snacks in the middle of the 28th floor? Let's go.