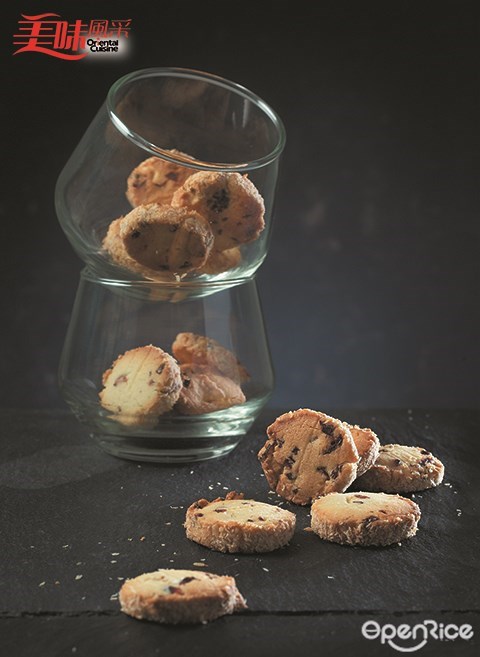 曲奇一点也不难做,最重要就是面团要发的好,看看大厨如何弄这个香草覆盆子曲奇饼食谱吧!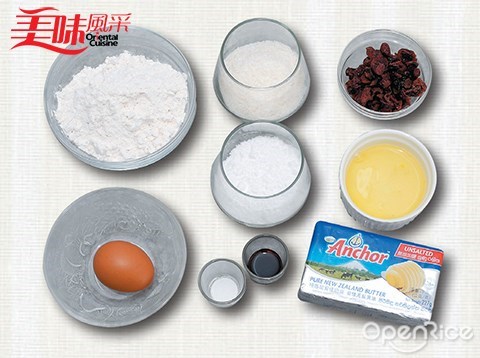 Ingredients |材料:
180g butter |牛油180克, 95g icing sugar |糖粉95克, 40g egg |鸡蛋40克, 3 drops vanilla Essence |香草精3滴, 240g flour |面粉240克, 2g salt |盐2克, 50g cranberries |覆盆子 50克
Coating ingredients |顶料:
50g egg white (brushing) |蛋白50克(涂液), 200g desicated coconut coating |椰丝200克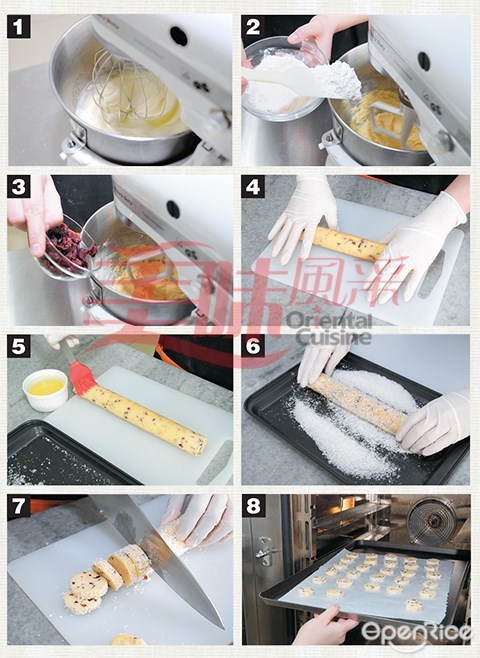 Method | 做法:
1. Cream butter and icing sugar.(pic 1)
把牛油和糖粉搅拌至发起。(图1)
2. Add in eggs, little at a time, add in vanilla es¬sence.
把鸡蛋和香草精慢慢加入。
3. Fold in the dry ingredients and chopped dried cranberries.(pic 2-3)
加入干料和剁碎覆盆子。(图2-3)
4. Divide and roll the dough into logs.(pic 4)
把面团擀平卷起成条状。(图4)
5. Rest in the chiller for 1 hour or more, till the dough is hardened.
收入冰箱醒1小时或至面团结实。
6. Brush egg white on the logs and roll in desicated coconut.(pic 5)
在面条上涂蛋白,然后沾椰丝。(图5-6)
7. Cut into 1cm thin and bake at 170°C for 13 min¬utes.
切成1公分厚片, 放入预热烤炉以170°C烤13分钟即可。(图7-8)
原食谱来自:
美味风采 Oriental Cuisine