Being a sashimi lover is, often times, suffering. We just want a toothsome bowl of finely sliced and freshly prepared raw fish meat, but the budget is that one problem we can never escape. With prices hiking up in recent times, being able to savor sashimi is now a sort of privilege to us.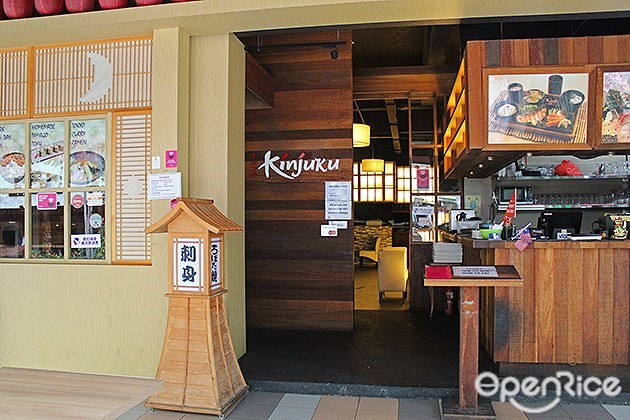 Luckily for us,
Kinjuku
has kindly graced us with a solution – in an goes carte buffet session of 2 hours and with 170 items available, you get to savor various kinds of sashimi – at an affordable price! For just RM77++, non-members can go wild and freely indulge in this delectable buffet. For those who are members? Get coddled with the same access at fares ranging from just RM49++ to RM65++ depending on the day and time!
Sashimi


You're probably wondering, "What kind of sashimi are we talking about here?" You'd be delighted to know the sashimi selections include salmon, white tuna, maguro,
tako
and
shime
saba
, to name some.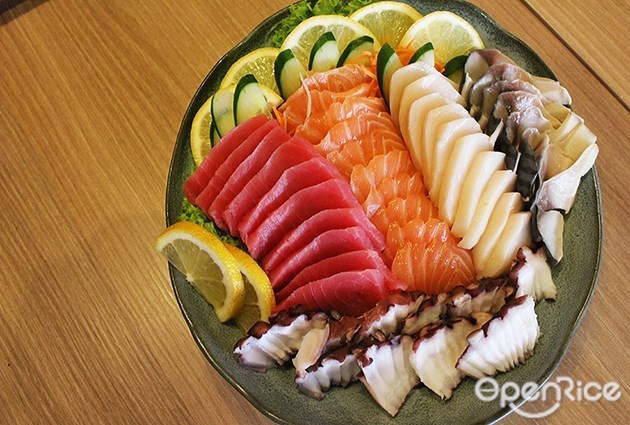 The best part? All of these are served fresh! Nothing but fresh ingredients are used to make these beautiful babies. In fact, dishes here are only prepared upon order to ensure they're in the freshest of state when served to patrons!


This platter is no joke – it's a whopping combination of all sashimi available on their menu. Neat slices of all of their sashimi lined up one after another and garnished by lettuces, lemons, and cucumbers – all ready for your consumption. Even the mere sight of it is enough to gladden your appetite!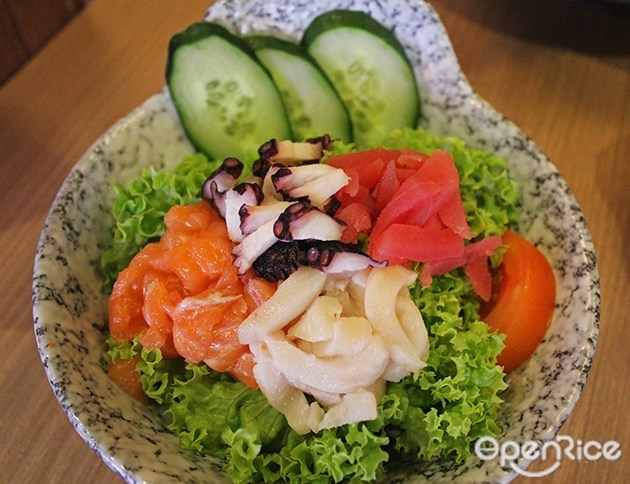 If you're a salad lover, you're going to have a field day with the Sashimi Salad. This hearty little bowl consists of small, bite-sized bits of salmon, white tuna, maguro and
tako
sashimi atop refined pieces of lettuces, served with tomatoes and cucumbers – serving to give you the nutrients you need for the week!
House Specialty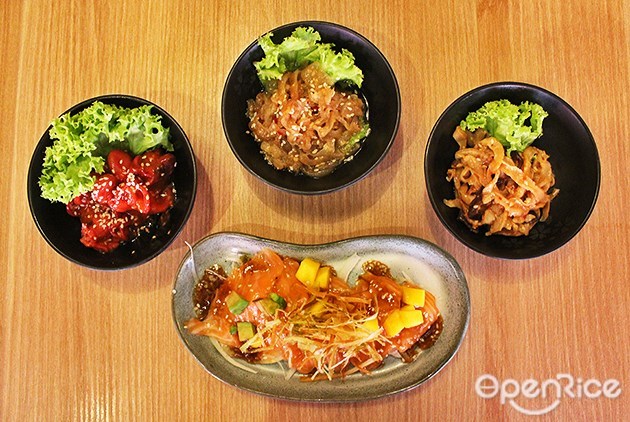 We're not kidding when we say this place is heaven for sashimi lovers. A "House Specialty" of theirs, the Salmon Carpaccio, will further fuel your appetite for sashimi with slices of salmon neatly arranged on the plate before being drizzled all over with sauce and topped with chunks of avocados and mangoes.
Salmon Don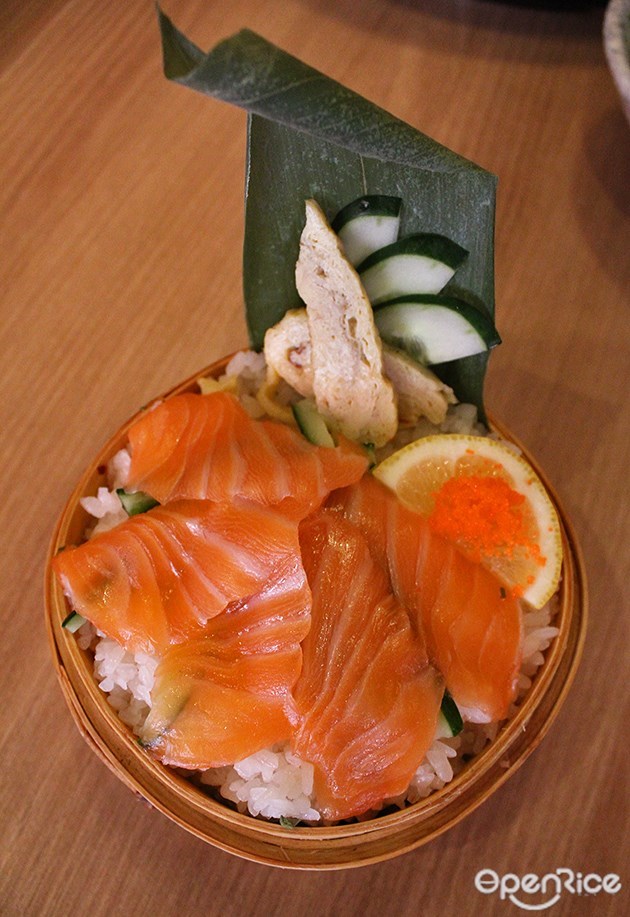 If your mouth is watering right now, we wouldn't blame you. We're just as hungry for this bowl of Salmon Don! With slices of salmon lined atop rice and cucumber slices adorned with egg, a slice of lemon and a dash of
mentaiko
, how could anyone resist this sinful temptation is beyond us.
Ocean and Cheese Oysters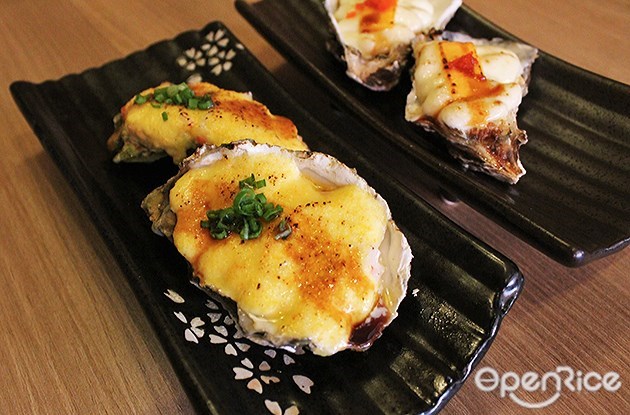 The oysters we usually have are either fully cooked or served raw, both of which are delicious but here's a new concept we'd like to suggest – how about half-cooked oysters?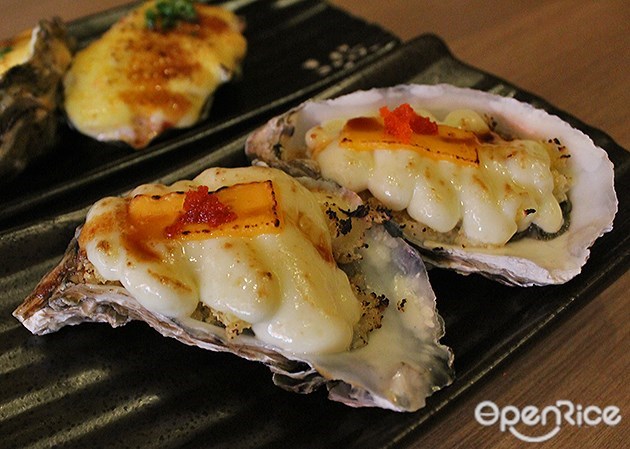 Kinjuku
presents the perfections that are Ocean Oyster and Cheese Oyster – half-cooked oysters generously topped with
mentai
and cheese. The
mentai
and cheese toppings offer a thick, creamy texture that
go
too well with the oysters. These are dishes we're sure oyster lovers will die for a taste of.
Yakimono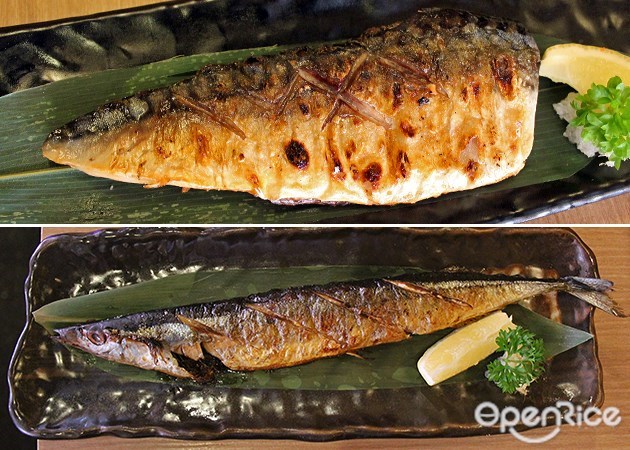 When it comes to fish, why stop at sashimi, are we right? A plate of Salmon Shioyaki and Salmon Head Shioyaki won't do you any wrong.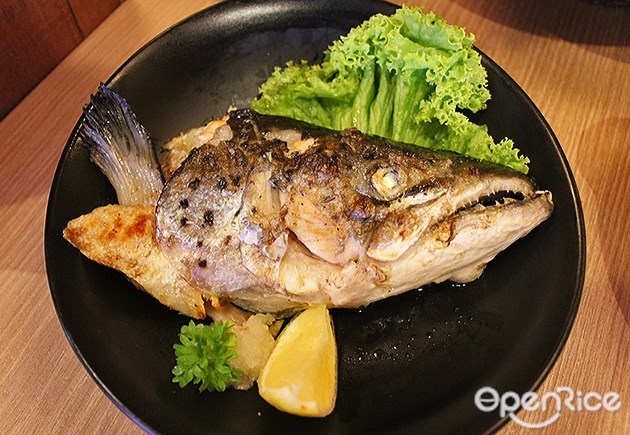 Their Salmon Head Shioyaki is special because there's actually a significant amount of meat on it that you can savor, so it's not all just bones! Make sure you don't leave even the slightest bit of meat behind.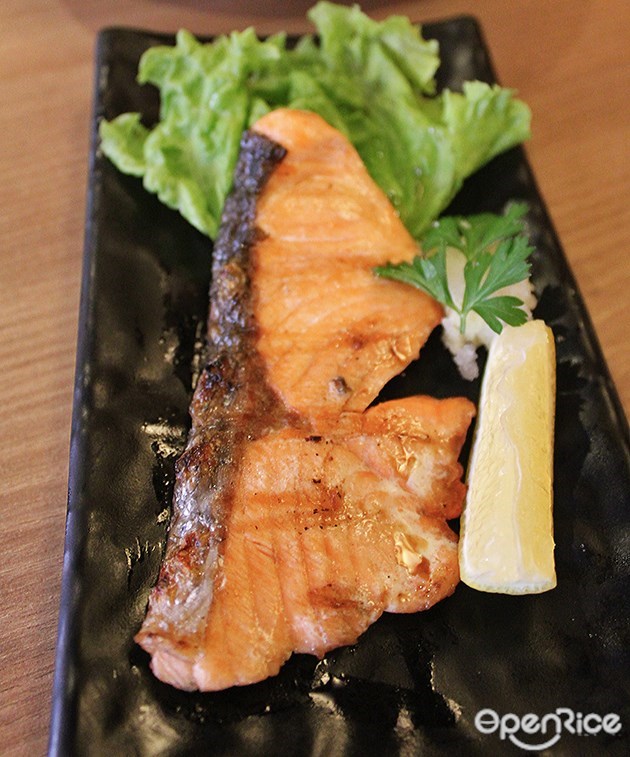 We can't forget the Saba Shioyaki too, can we? Tender in meat and rich in
flavour
– you'll be hogging for seconds before you know it! Don't forget to sprinkle some of that lemon juice for a richer experience.


Sushi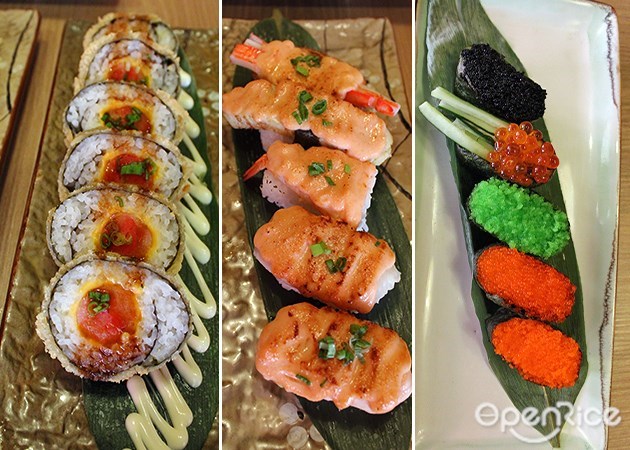 What's a Japanese meal without some sushi? These sushi rolls will give your life that roll it needs! Indulge in appealing plates of Crunchy Salmon Roll, Lobster

Mentai

Roll, Mentai Sushi Moriawase and Gunkan Moriawase!




Kushiyaki Moriawase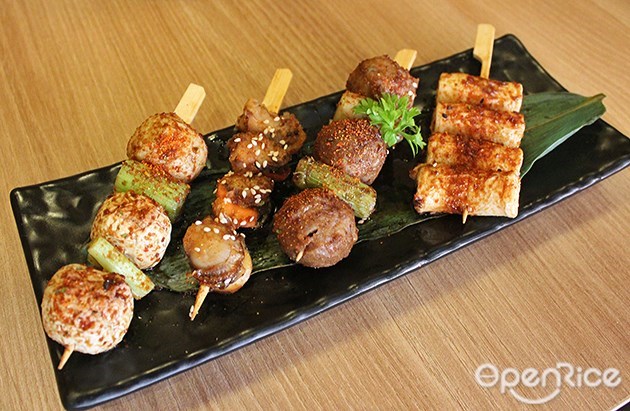 Who's up for some good

ol

'

satay

– Japanese style?! Although you could argue the appearance resembles that of American

barbeque

sticks. Either way, this is another must-try dish as it erupts with

flavour

, lavished from its seasonings!



Wanmono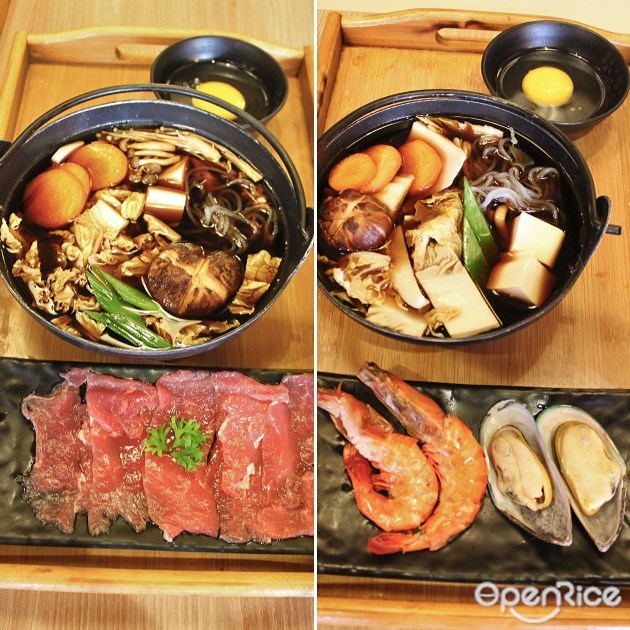 Did we mention they have

hot-pots

too? The

Kaisen

Sukiyaki and Gyu Sukiyaki will be the boss in guiding your appetite down a boiling pot of seafood, beef,

vegetables

and eggs.




Beef Teriyaki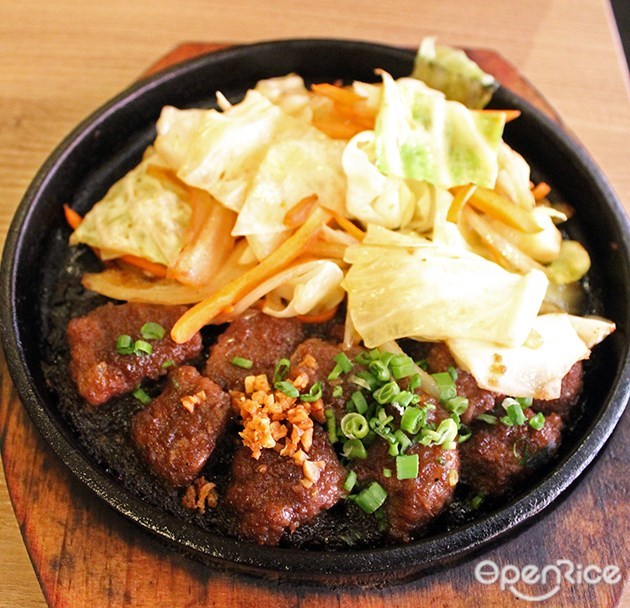 You're kidding yourself if the sight of this doesn't tempt you. We don't know anyone who can resist against tender beef soaked in teriyaki sauce!

Haagen Dazs and New Zealand Natural Ice-cream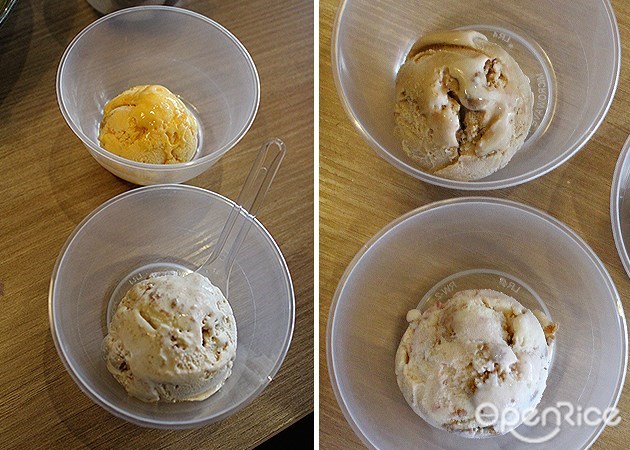 Say what, Haagen Dazs and New Zealand Natural ice-cream!? Yes, you read that right! As part of this buffet, you're entitled to unlimited scoops of Haagen Dazs and New Zealand Natural ice-cream. Different

flavours

are available – chocolate,

cappuccino and caramel for Haagen Dazs; mango and strawberry for New Zealand Natural!

We're also delighted to say that Kinjuku has the following food you could opt for if your appetite is bottomless. There's plenty here that you could order to your satisfaction!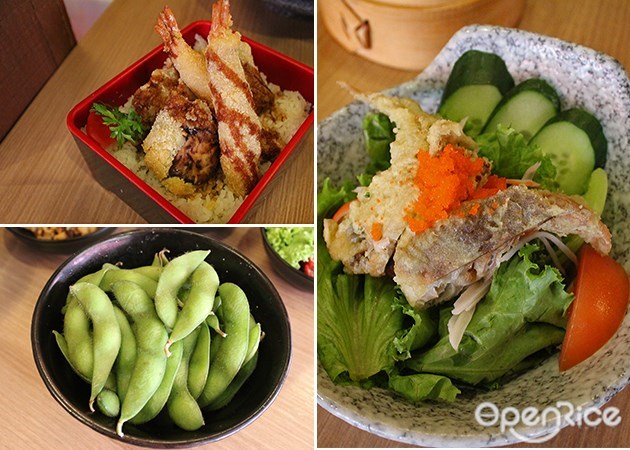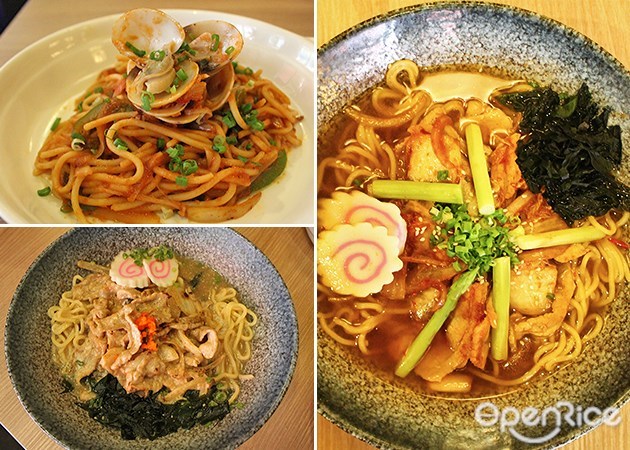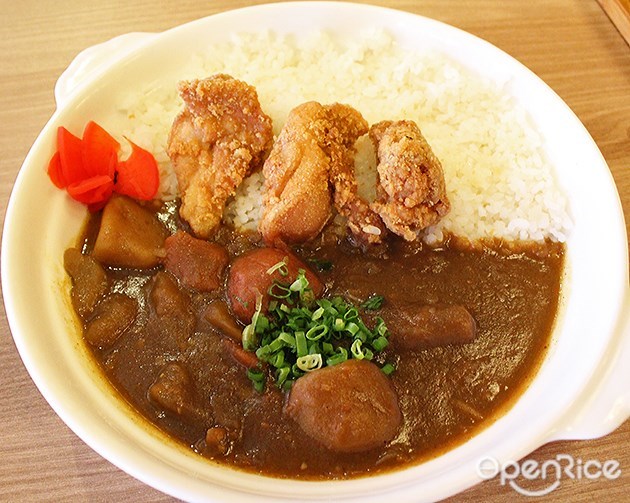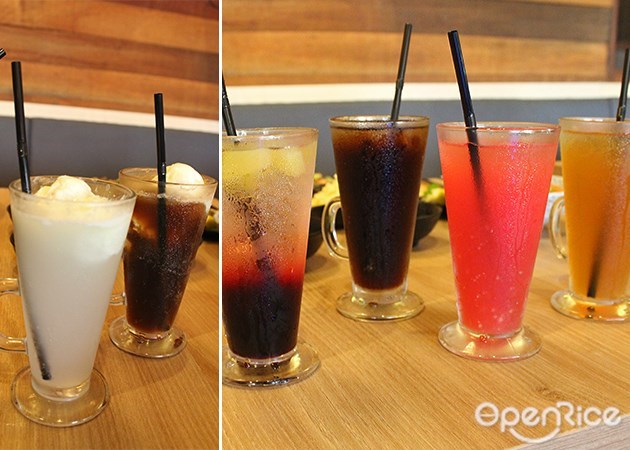 From soda floats to fruit juice or teas, pick your favorite drinks to quench your thirst!
All these are available during lunch and dinner times. Depending on what day it is, the fares may differ but will remain affordable nonetheless. Don't waste time – plan a trip to

Kinjuku now for the freshest and tastiest sashimi!



###Latest Promotion!###





1. Lady Month (Valid from 1 July 2017 - 31 August 2017):





- Buy 1 pax (RM89) FREE 1 pax




- For Ladies Only



2. Special Promotion for

500gm Lobster

(Valid from 1 July 2017 - 31 August 2017):



- Dine in customers (for buffet only) add-on RM58 for 1 piece 500gm Lobster (ala-carte price worth RM138)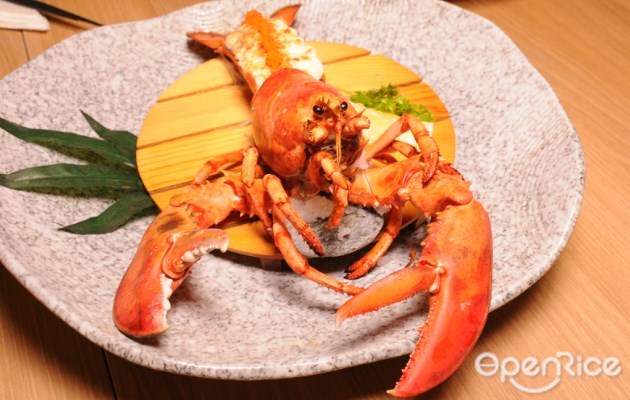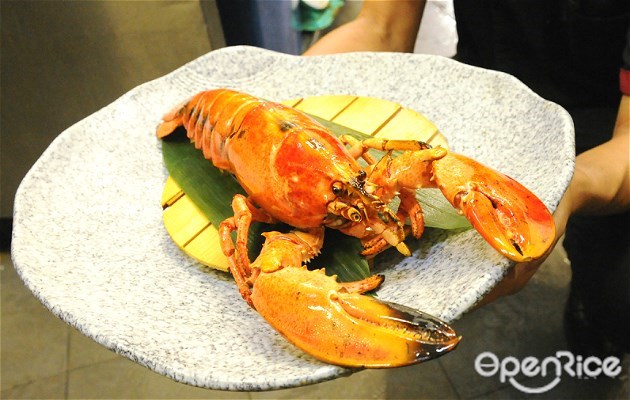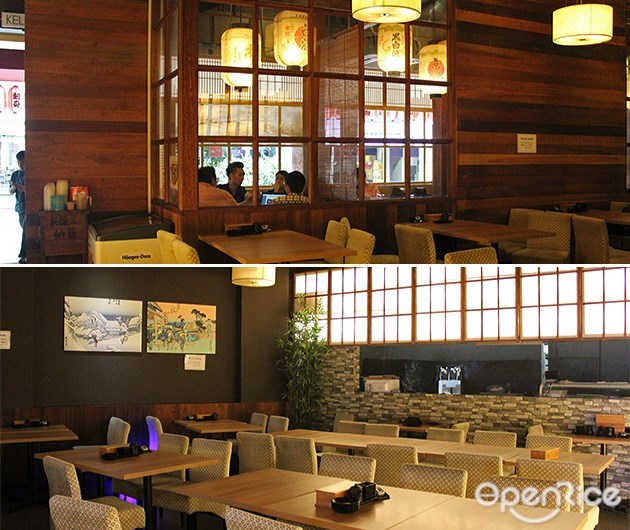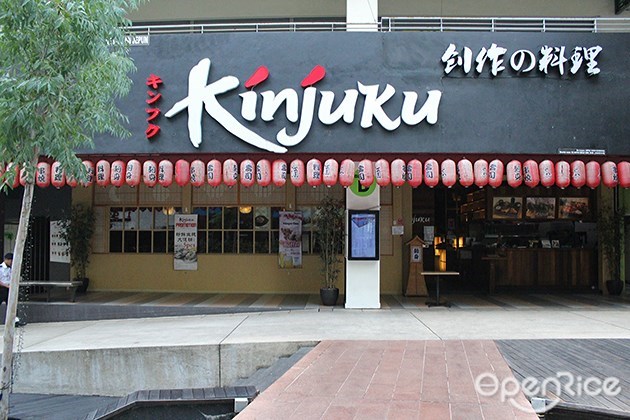 More information:
Kinjuku