It's kind of a tradition for every one of us to satisfy our moms with some delicious treats while celebrating Mother's Day, so here's our best recommendation for you this May – come to Dragon-i for authentic Shanghai-style cuisine that bound to impress your mom and family! What's even better, you will be entitled for a FREE dining cash voucher worth RM100 when you purchase the Mother's Day Banquet at Dragon-i!
Mother's Day Banquet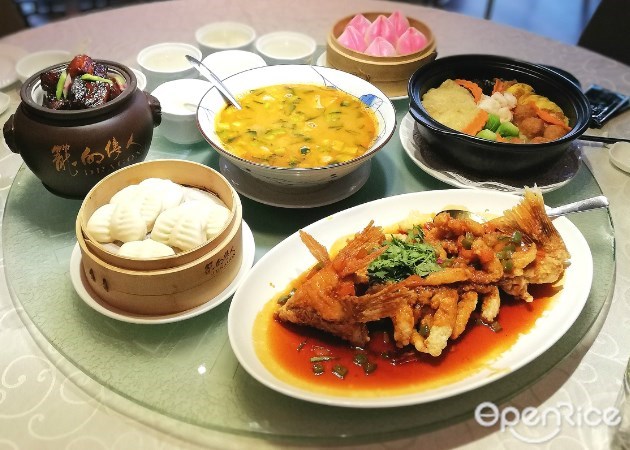 Specially catered to families of 4 to 6, the Mother's Day Banquet served by Dragon-i showcases an amazing harmony of authentic Shanghai fare that consists of 4 main dishes and 2 kinds of desserts, definitely a smart bet if your mom would loves to take on a flavorful ride in the taste of real Shanghai!
Braised Pork in Shanghainese Style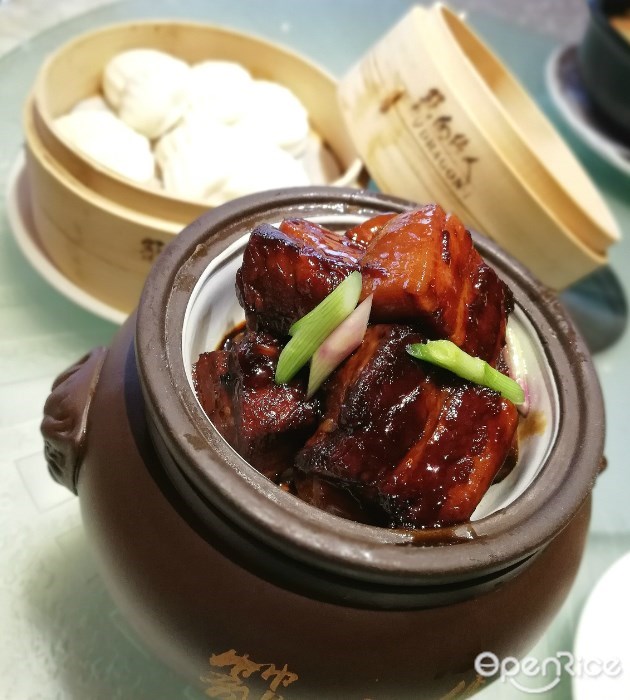 Braised Pork Belly, or more commonly known as 'Hong Shao Rou' in Mandarin is one of the most iconic dishes representing Shanghai. The awesome parts about this classic Shanghainese dish would be the melt-in-your-mouth texture of pork belly, not to mention the pork must be perfectly caramelized. Dragon-i certainly does an amazing job in these – delightfully sticky and packed with robust flavors, enjoy this sweet-savory pleasure with Bao for a great treat!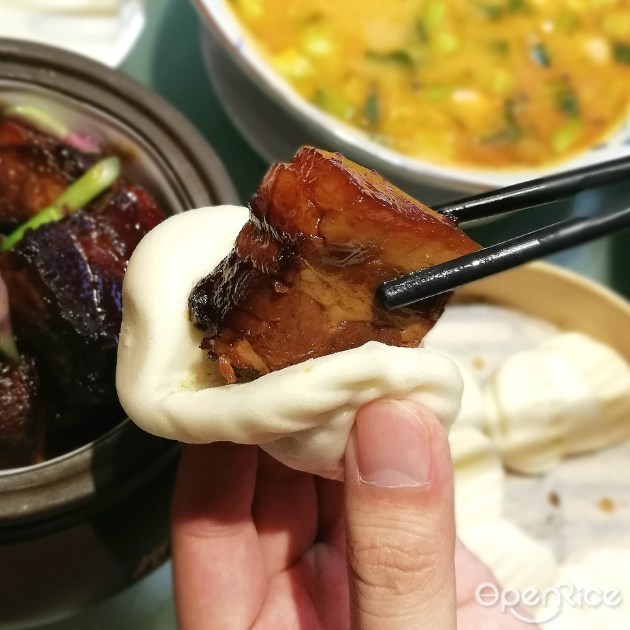 Shanghai Reunion Pot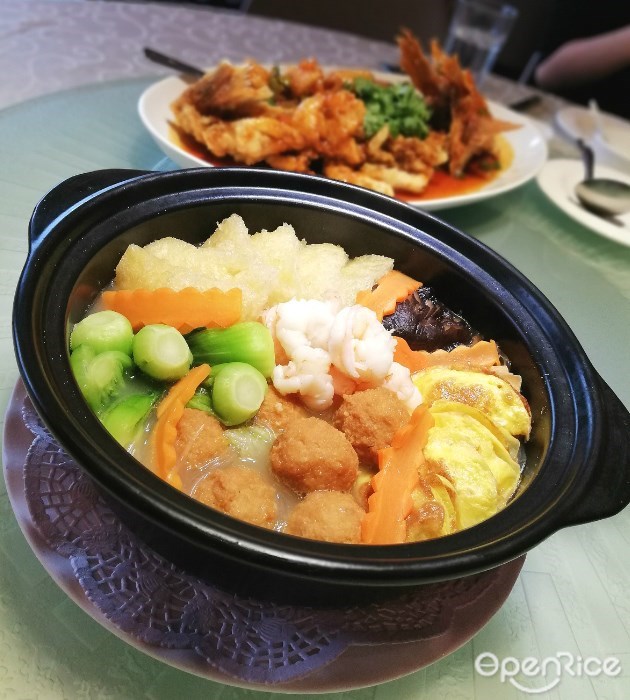 Dig into this wholesome Shanghai Reunion Pot you will find abundant ingredients like abalone slices, fish maws, fresh prawns, egg dumplings, pork balls, mushrooms and veggies inside, as well as Longkou vermicelli noodle that's famous for its springy, slippery and weightless texture. The broth would be the highlight that makes this dish shines even better – boiled with pork bone and chicken for at least 3 to 4 hours, every sip is bursting with flavors, absolutely wonderful!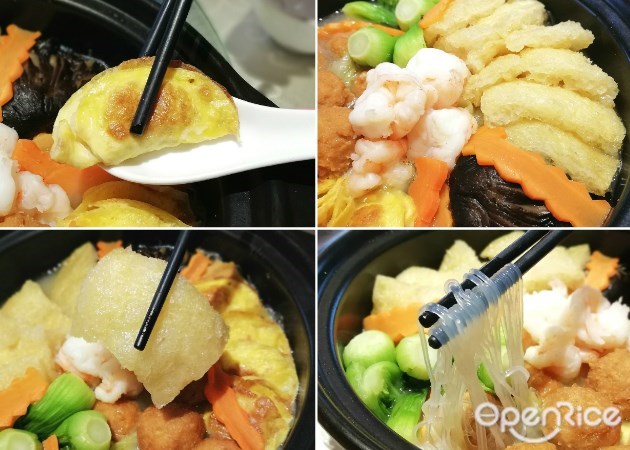 Poached Diced Seafood with Rice in Lobster Soup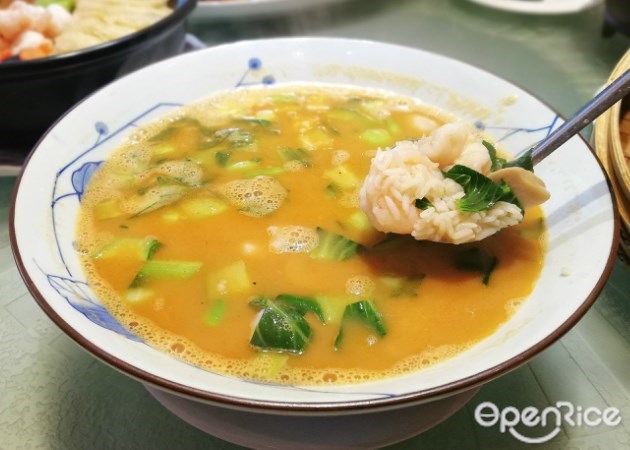 We could tell that Shanghainese loves soupy dishes as much as we do – this poached rice dish will take you on an underwater journey as the soup base is brimming with the essence of fresh Hokkaido lobsters. Generous amount of prawns are added in it too – full of seafood sweetness as well as piquant oceanic flavors, simply too good to be true.
Deep Fried Red Snapper with Sweet and Sour Sauce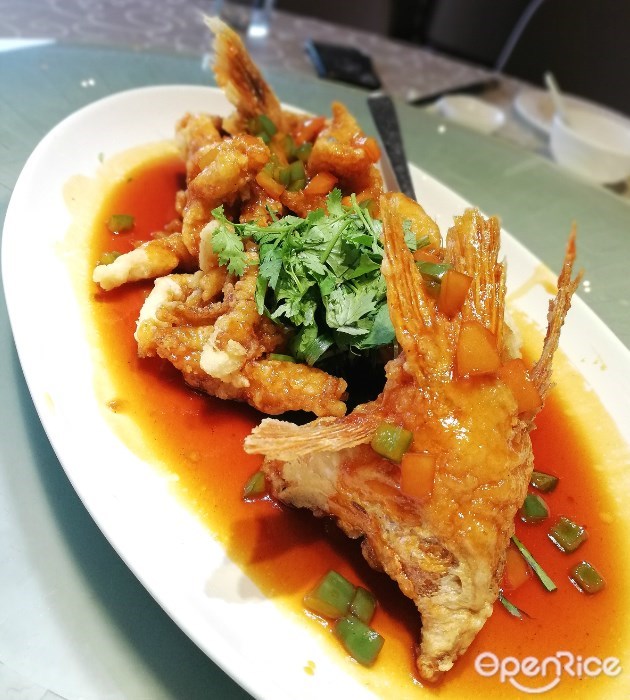 A whole Red Snapper is coated with crispy hot batter that fried to perfection and served with special made sweet and sour sauce, this dish can effortlessly tops anyone's favorite food list with its crispy on the outside and juicy on the inside texture, not to mention the zesty sauce that stimulates appetite, sinful but truly satisfying!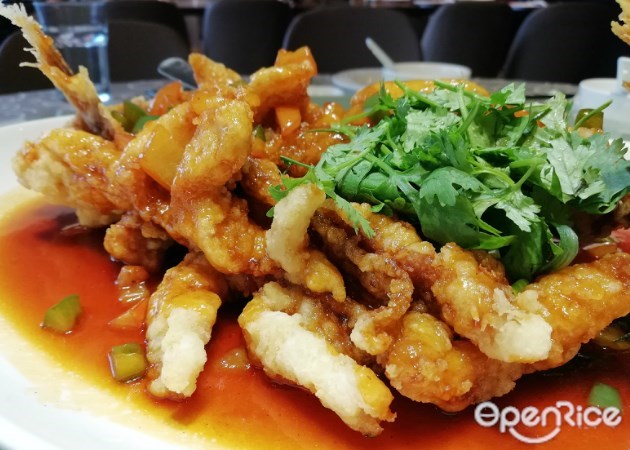 Longevity Steamed Buns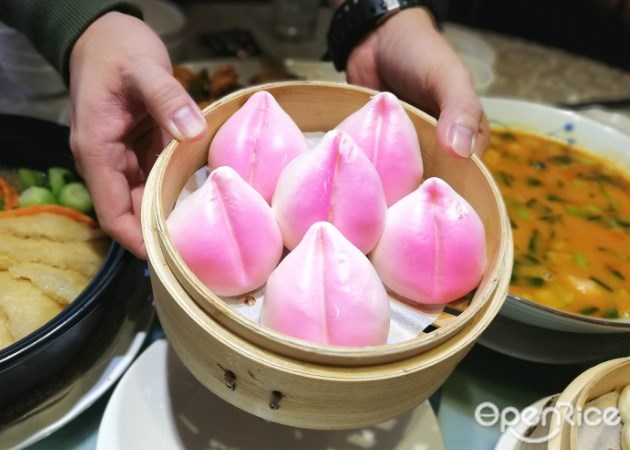 Longevity Steamed Buns or 'Shou Tao Bao' represents Peaches of Immortality, with the meaning of blessing for a long life, these Chinese dessert buns filled with sweet lotus seed paste are certainly a must have during Mother's Day celebration!
Ginkgo Barley Desserts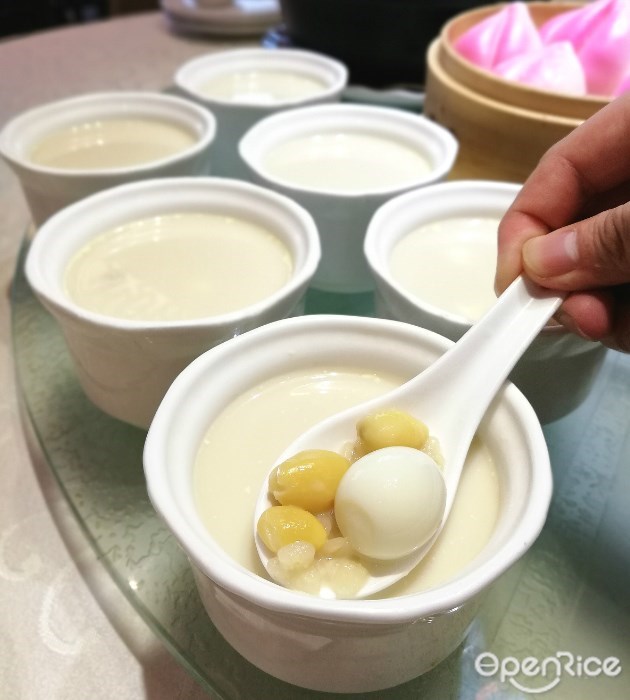 A rather standard combination of ginkgo nuts, barley and bean curd sheets, but we believe this is what all moms would love, agree? Let's conclude the banquet in the best way possible – ginkgo barley dessert it is!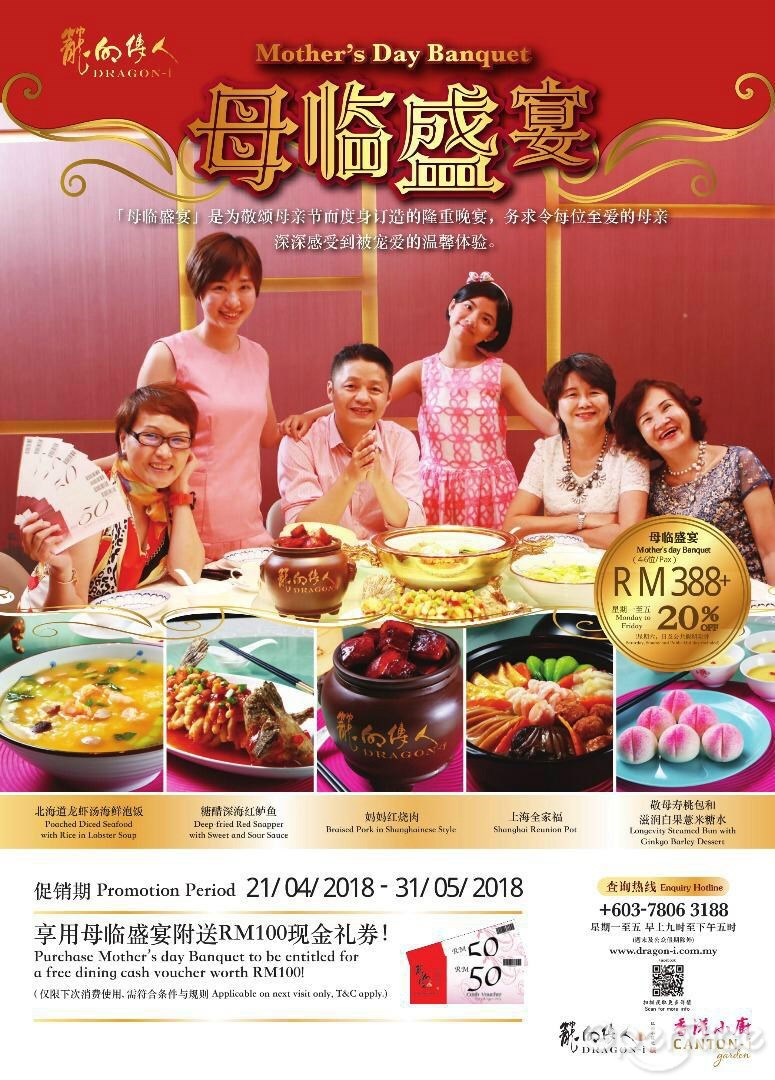 Don't forget that you're entitled to a FREE dining cash voucher worth RM100 when you purchase the Mother's Day Banquet! Don't miss out!