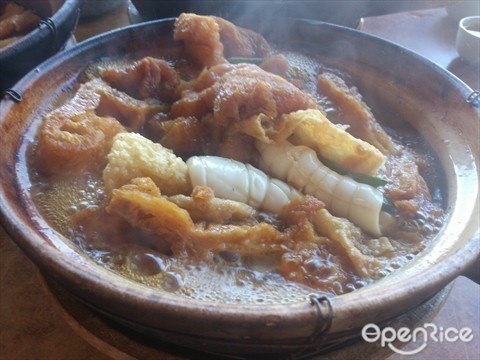 Where can you usually go for a day trip to look for a place that's full with good and satisfying food? At Klang, the place where it is known for good authentic Bah Kut Teh and Seafood! No idea where to begin? Call yourself lucky as we have an awesome OpenRice foodie member – James Wan; to share his recommendations on where to begin searching for best food during your one day trip to Klang! Get ready to indulge and feast on noteworthy food now!
(The restaurants are listed in no particular order. Some of the establishments below are not halal.)
1. Ah Tau Seafood Bak Kut Teh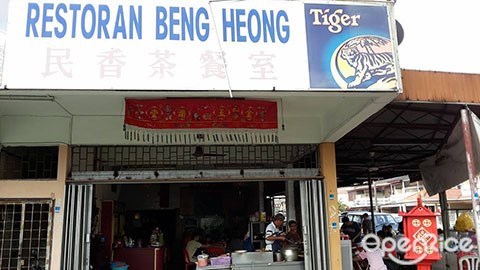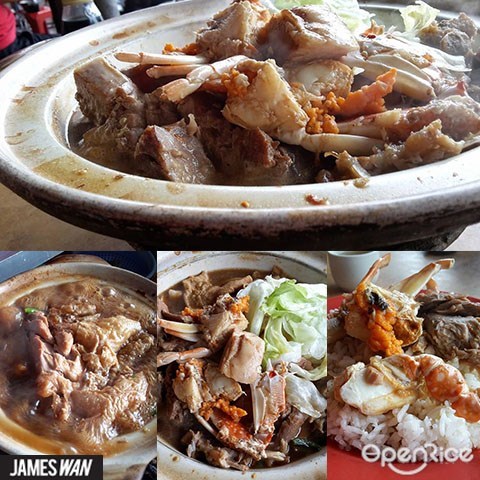 Unlike most traditional BKT restaurants, Ah Tau serves delicious and different style of Bak Kut Teh at Klang. Notice that the restaurant name is not Ah Tau on the signboard? Yes, this stall is located inside of Restaurant Beng Heong instead! Operated for almost 30 over years and is known in Klang. Dig in a pot of good Seafood Bak Kut Teh, fragrant rice and refresh your taste buds with a pot of premium Chinese tea! A pot of usual BKT is fragrantly good enough, but here, you can add on crab, fish meat, prawns or even squid! Apart from that, you will notice that there's ginger and dried chili slices boiling in it. Add on glutinous rice wine, to enhance the flavor of the soup; making it so appetizing! Indeed a belly-good satisfactory meal!
2. Mo Sang Kor Restaurant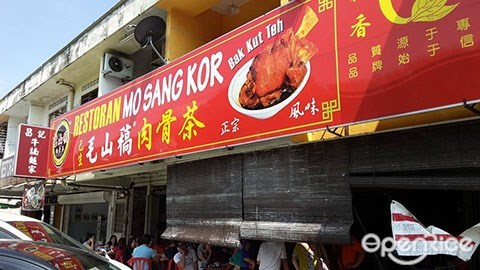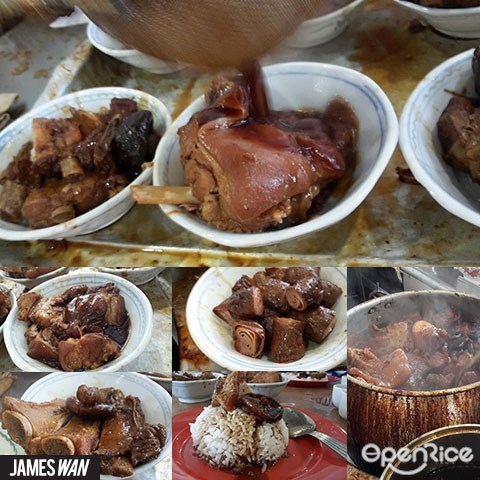 Started their business during 1972, this restaurant is well-known in Klang for being one of the best Bak Kut Teh! Their Bak Kut Teh is rich, authentic traditional flavor and unlike many others that over soupy or dry. During the weekends, you'll notice many foodies are willing to come all the way here for a gastronomic road trip! Their BKT is made following the style that they used in the olden days – Braised cooking style. Uses top notch herbs, spices and smoked garlic; cook on charcoal-fired stove for hours! That's why you get to savor on a bowl of aromatic great BKT with great meat texture and flavor, rich in taste and gelatin! Indulge on a bowl that even words could not describe how fantastic it is because you should be there to try it and you'll be amazed!
3. Perlama Seafood Restaurant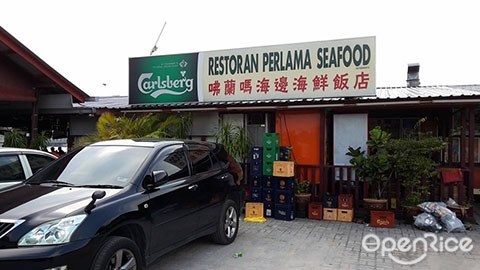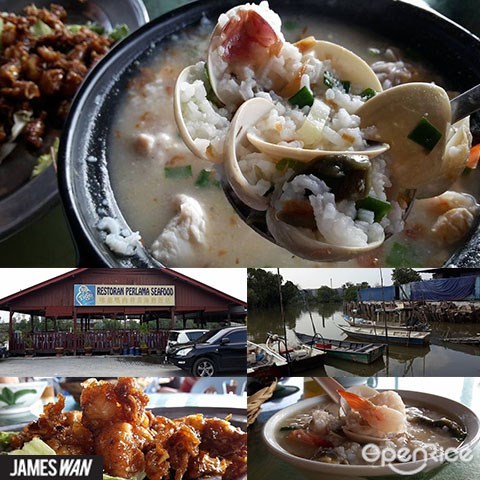 No matter how hidden it is, food enthusiasts will never give up in searching for the best food! This restaurant is located slightly inner in between Klang and nearer to Pulau Ketam's side. It is built on the riverbank and although the view might be just so-so, but the food is indeed good! What's not to be missed here would be the best seafood porridge at klang! Ingredients consist of fresh prawns, clams (Lala), fish meat slices, salted egg and preserved egg! Topped up with spring onions and fried onion crisp; so much fresh seafood flavors that makes the porridge good. Apart from porridge, how could you not order their fame dish of Marmite Sotong. The texture of the sotong is so good that it is still crunchy even after being mixed with the sauce! Bet you would lick the plate clean too!
4. Good Good Assam Laksa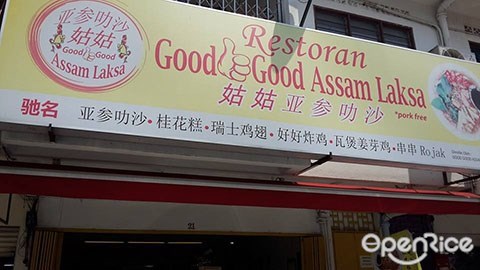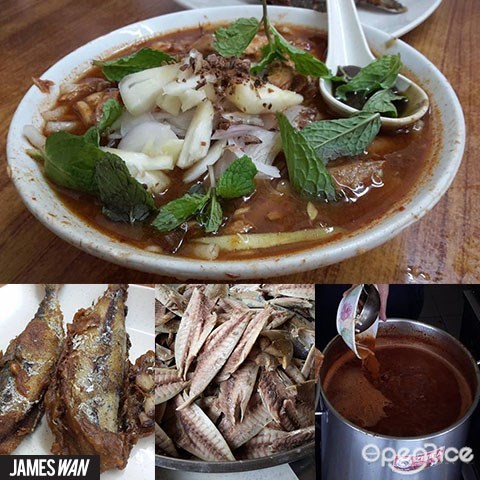 Located at Taman Berkerley, this restaurant owner had got that special love towards a bowl of good Assam Laksa. The boss is particular on cooking the best broth so that his patrons are able to get taste good food from their restaurants! Daily, he would be ready to the market and insist on fresh ingredients like dried chili, ginger flower, tamarind peel and tamarind paste to make his assam laksa broth and own home-made 'Kampung Noodles'. Every day, he will prepare two big pots of assam laksa fish broth by using almost 10 – 20 kilograms of fish meat in that broth! Instead of using 'Kembung' fish due to some patrons might be allergic to it; the owner used 'Big-eyed' Tuna to cook the soup base because it happens to make the soup sweet and smoother in its meat texture. Adding in pineapple, cucumber, ginger flower, red chili and mint leaves and onions! Of course not just their Assam laksa is best, not forgetting they too serve the best fish meat noodle that uses bitter gourd and rice wine. Not to be missed – Penang White Curry Mee and Prawn paste Chee Cheong Fun! Get moving and get your foodie pals along to a day trip to try these satisfying foods at Klang this weekend! The more the merrier!
Find the Top Bak Kut Teh in PJ & KL
Discover the Best Assam Laksa in PJ & KL
Other Related Topics