So many places to visit every weekend but always lack of time. While the numbers of eateries are increasing lately, this is the time for you to enjoy and update your gastronomy journal. From Dim Sum to Desserts; have a great time chilling at these places specially hand-picked just for you!
(The restaurants are listed in no particular order. Please click on the restaurant names for addresses and OpenRice members' reviews.) *Some of the establishments below are not halal.
Dessert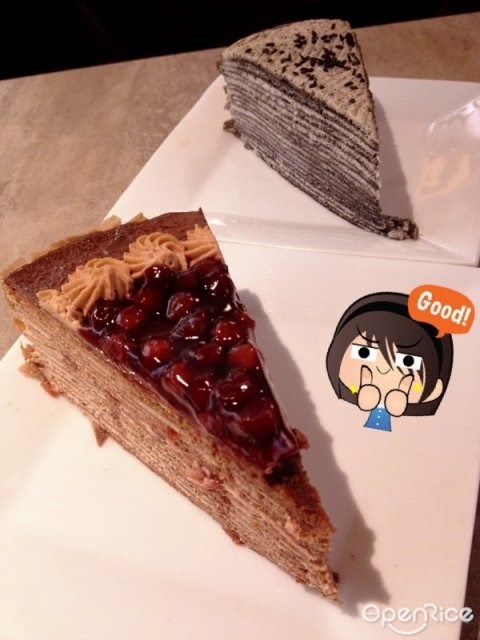 This masterpiece stands magnificently and is sturdy enough to slice like an ice-cream cake. Atop the layers of chocolate crêpes and chocolate pastry cream is luscious, sweet and sour, preserved cranberries, which gives the chocolaty dessert a refreshing lift. And surprisingly, the two flavors pairs up well, bringing out the elegance in one another.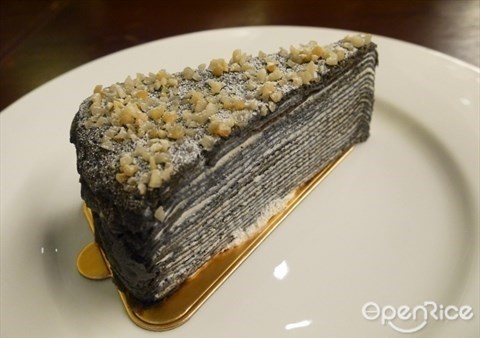 Added bamboo charcoal powder — this is the bestseller at the pastry shop. For anyone interested in a good-for-you twist to the typically decadent dessert, this might be it, because bamboo charcoal is known for its health and beauty-boosting properties. On the palate it feels smooth, yet neither overly sweet nor rich and surprisingly refreshing. The nuts on top add a lovely finish. What a pleasant change from the norm.
More Best Crepe Cakes:
5 Best Crêpe Cakes in K.L.
Dim Sum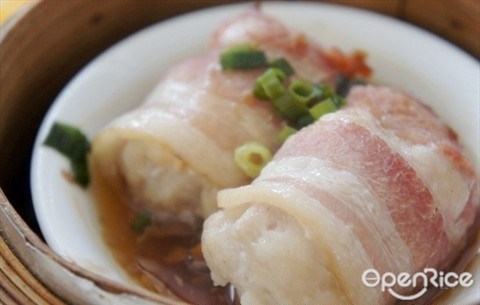 This restaurant gained its popularity among the residential area nearby Kepong, serves warm and hearty dim sum! Many choices to choose from Hong Kong chee cheong fun, cha siu bao and fried delicacies. They're known for yong tau foo, which are stuffed with fish paste! Breakfast or late brunch, you decide.
4. Celestial Court @ Sheraton Imperial Hotel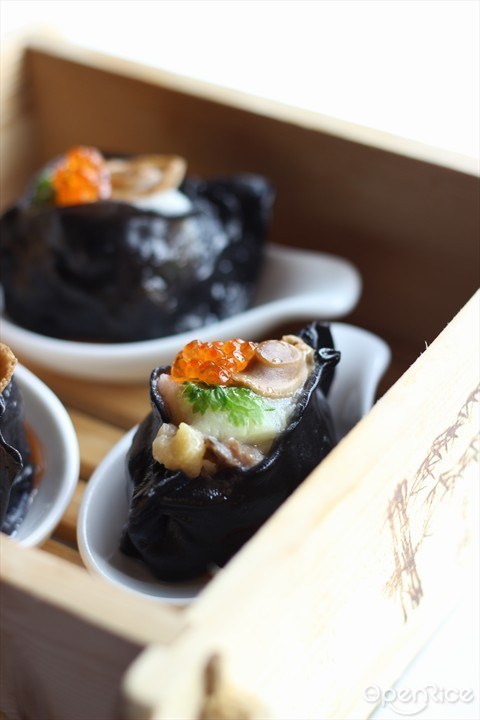 The acclaimed restaurant is running an all-you-can-eat-dim-sum special from now till Dec. 31 this year, between 10 a.m. and 2:30 p.m. Sundays and public holidays! Given more than 70-plus choices of dim-sum to choose from, arrange your time to give them a try!
More Great Dim Sum Options:
15 Great Dim Sum Joints in the Klang Valley
Steamboat
5. Happy City BBQ Steamboat Restaurant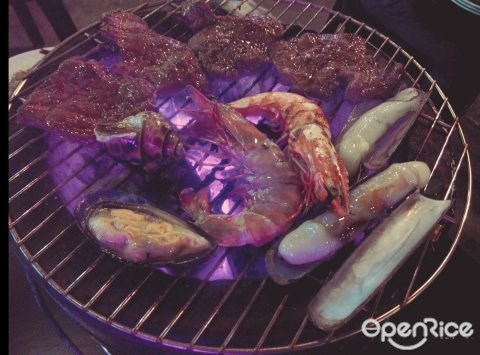 Uses charcoal to set the BBQ Stove, this steamboat restaurant's uniqueness begins when you start to grill your food a-la barbeque style. The charcoal BBQ enhance the flavours of the ingredients grilled. Not just serving those plain steamboat buffet dishes, they do serve Chinese cuisine, sushi and desserts too! What's better is they are open up till 1.30am! Craving for late supper? You've got your answer here!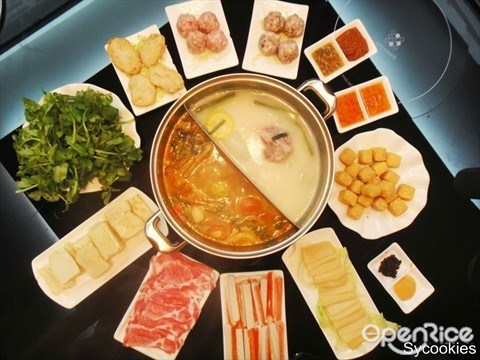 Bone & Pot might just be the place for that with its clean, modern, and air-conditioned interior. They emphasizes on homemade steamboat ingredients, which gives you a 'homey' feel similar to healthy home-cooked food. Its signature is the pork bone broth, comes with a massive pork bone that's been boiled for long hours to give the soup its milky white taste and color.
More Steamboat Restaurants:
10 Best Steamboats in Klang Valley
Long Queue Restaurants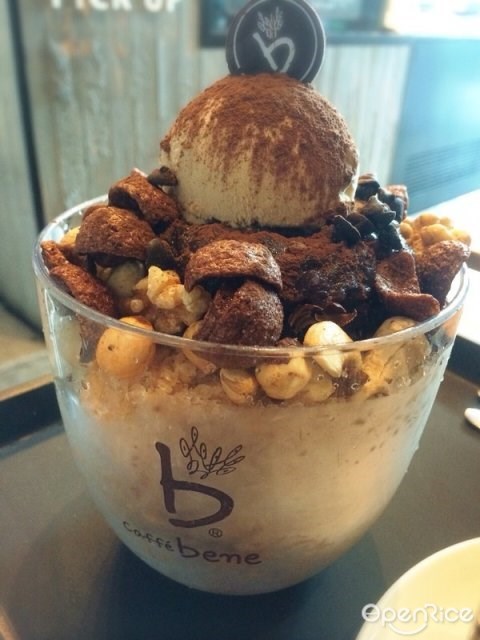 Estimated waiting time:
20 min
Apart from a café's standard offerings, such as coffee and cakes, they also serve freshly made toasts and waffles. Their Korean Bingsu with different flavors has gained enormous popularity among dessert lovers ever since they are open. The Bingsu is a Korean version of what's similar to our local Ais Kacang with shaved ice topped with fresh fruits, red beans and sorbet!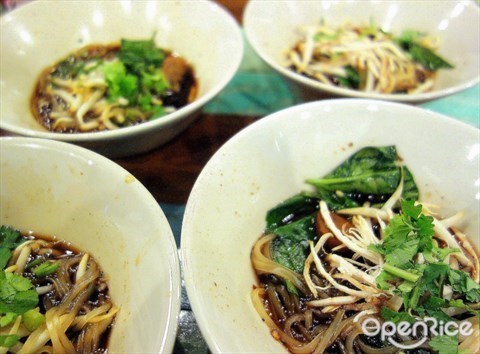 Estimated waiting time:
2 Hours
How long are people willing to queue for their favorite foods? The answer might surprise you. At Boat Noodles, a new restaurant that serves traditional Thai noodles in mini bowls, one might need to wait for 2 hours for a table. Time to try how delicious it is that people would spend hours to wait for it!
More Long Queue Restaurants:
Top 10 Long-Queue Restaurants in the Klang Valley!
Trendy Restaurants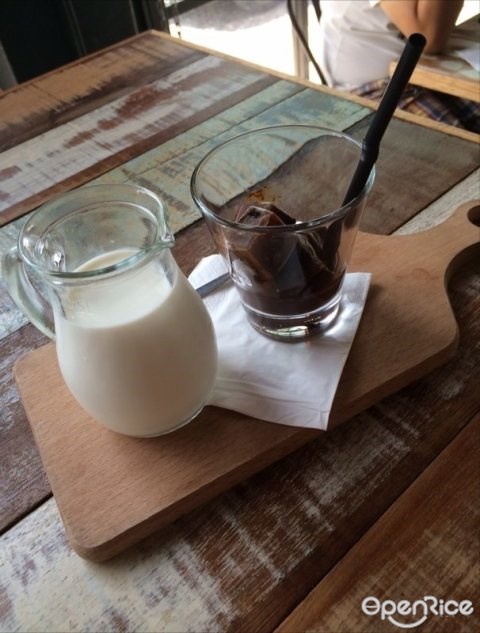 Reason of Fame:
Car Garage Concept Cafe
Stands out on a street of workshops, Garage 51 is another must visit place apart from its uniqueness, its ambience and lightings too! Upon entering, get a seat and order their signature drink – Mochatella¬! Mixture of ice-cube coffee, spoons of Nutella and a small jar of milk. Mix them up together for a wonderful cup of Mocha and Nutella!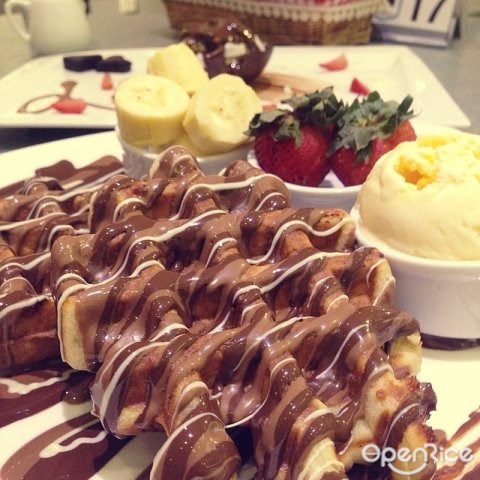 Reason of Fame:
Chocolatier & Chocoholics Place to Be
Fans of chocolate dessert, another good news as this is the place you should visit. Their signature dish, Chocolate Lava cake, gives you the satisfaction by just looking at it. You might find some little surprise in the cake too. They do serve other great snacks such as Japanese Crepe, Belgian Waffle and Innocent Devil Tiramisu Ball!
More Trendy Eateries:
2014年雪隆区12大火速走红的餐厅!
Hunt for the Best Dim Sum in Klang Valley
Find out the Steamboat in Klang Valley
Other Related Topics