Briyani is one of the dishes that have become one of the quintessential Malaysian cuisines. Over time, Malaysians has created local adaptations of Nasi Briyani suited to local palates. Made with multiple layers of flavours, it is known to be a multi step dish that requires time, effort and passion because of the exhaustive cooking time. Rich aromas and intense flavours are enough to make mouths salivate. Without further ado, here are our top 9 must-try Nasi Briyani in Klang Valley.
(The restaurants are listed in no particular order.)
1. Fierce Curry House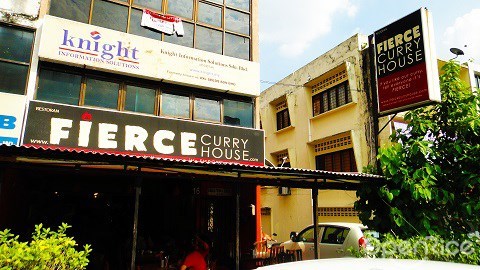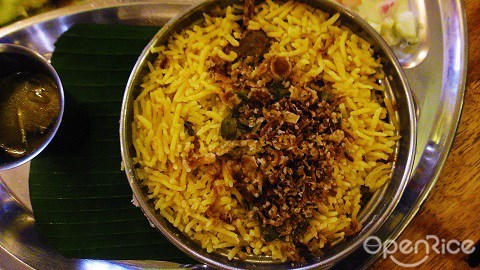 For fans of Hyderabadi Dum Biryani, the name Fierce Curry House certainly rings a bell as it is one of the famous North Indian restaurants around. Using 27 different spices and papaya tenderized meats, their biryanis are multi-layered, commanding with spice and flavour. Metal pots are used to contain all the ingredients, sealed with pastry based dough and steamed for a few hours.
2. Legend's Claypot Briyani House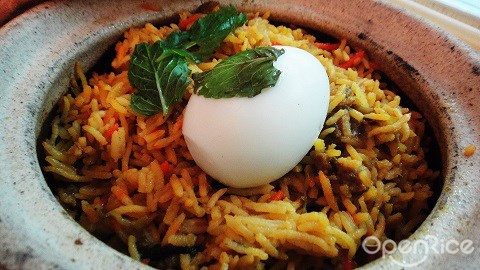 Legend's Claypot Briyani has been a household name for briyani lovers as they are famous for their trademark claypot dishes. Strategically located at Brickfields, they also have branches in Serdang and Puchong Jaya. Their Claypot Chicken Briyani is like none other as the rice was fluffy and flavourful, cooked together with chicken chunks and a hard-boiled egg in a sizzling hot claypot.
3. Nasi Briyani Tajudin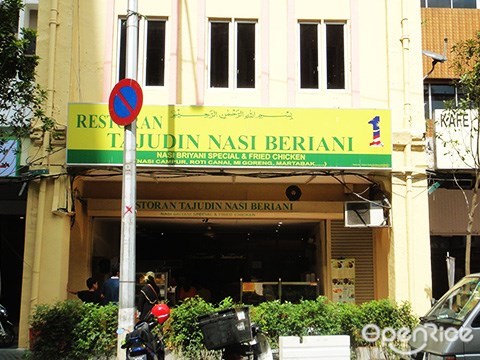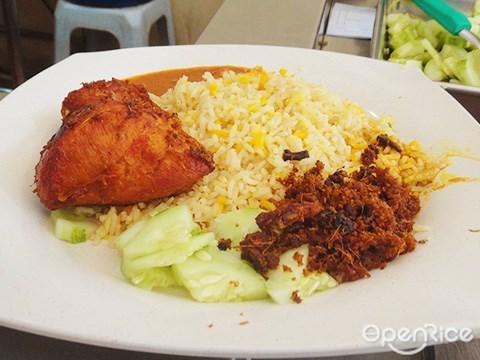 Located at Jalan Hang Kasturi, this restaurant is formerly located at Lorong 13, one of popular Nasi Briyani stalls back in the 80s. Decidedly one of the cheapest place in KL to get chicken Nasi Briyani, with prices starting from as low as RM 5. The briyani was fragrant with a hint of saffron and comes with sweet sambal and cucumber slices. Besides Chicken Briyani, they also serve lamb, fish, sotong and burung puyuh briyani.
4. Passage Thru India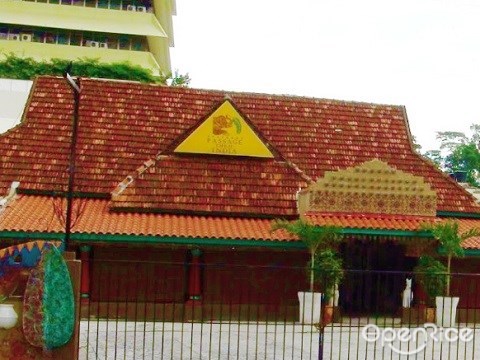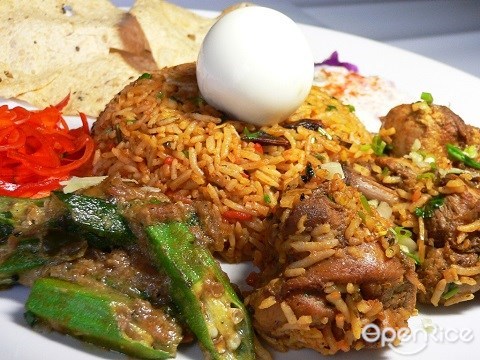 For lovers of live music and great ambience, Passage Thru India is the place to be. It is one of coziest restaurants around since its establishment in 1994. Complimentary papadums and mint sauce are given once you are seated. Their speciality is their North and South Indian Thali Meals, which is available on Mondays, Tuesdays and Wednesdays. Dum Briyani is complex and filled with dense flavours, with intoxicating aromas. They also have branches in Damansara, Sepang LCCT and Penang.
5. House of Pakeeza @ Section 14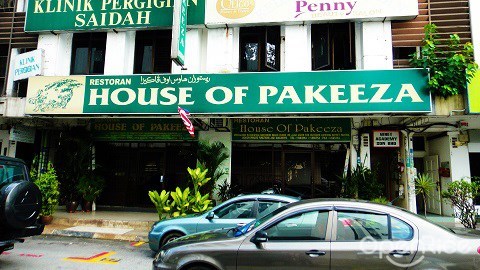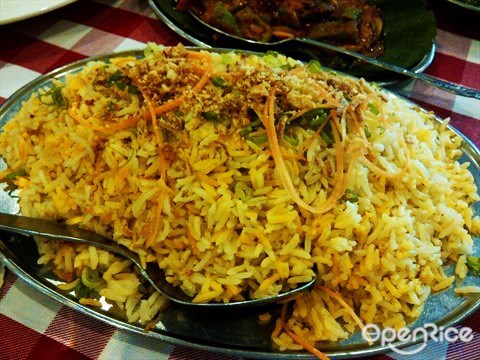 Nestled in the old building of The Right Angle is House of Pakeeza which still maintains its decor and facade from the past. With its checkered table cloths and fancy wine glasses on each table, it evokes nostalgia as it seems like you stepped into a 70's restaurant. Their briyani is light but still fragrant as there are many spices infused in the basmati rice, causing the flavours to impose with each bite.
6. Mahbub @ Lucky Garden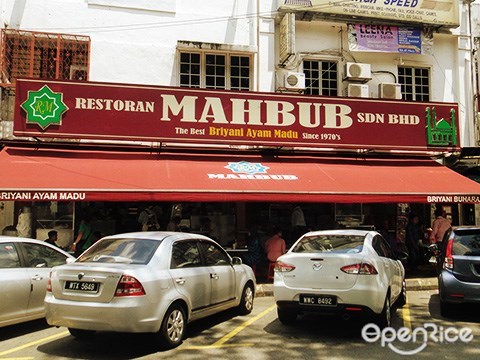 This restaurant has been operating since the 1970s. Their Nasi Briyani Madu is one of the briyani worth waiting for. Its honey laden chicken is crunchy on the outside and moist on the inside. Sweet chicken drenched in honey sauce paired together with their flavourful briyani, suitable after a long hard day of shopping around the Bangsar area.
7. Bismillah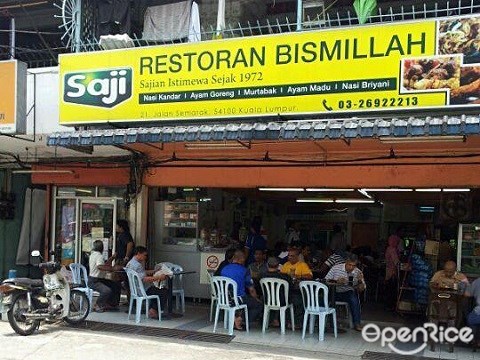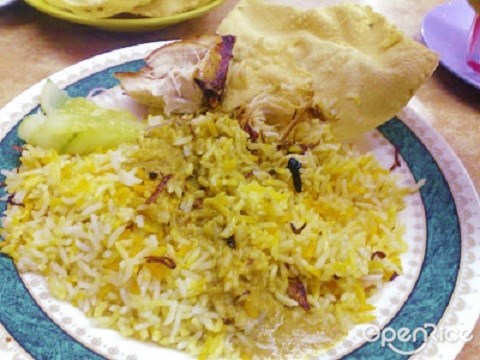 This 30 years old establishment on Jalan Semarak serves a version of the briyani which are fragrant and greaseless. If you like your briyani to be simple, this is the place to be. Deep-fried to golden brown perfection and covered in honey gravy, it's the absolute definition of deliciousness.
8. JM Bariani House @ Tesco Ampang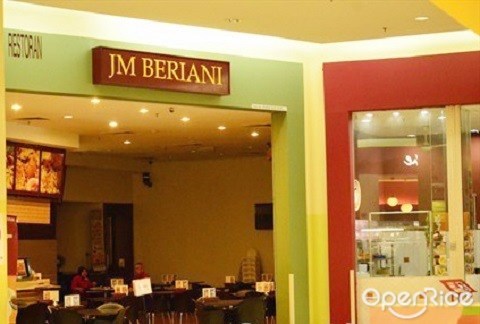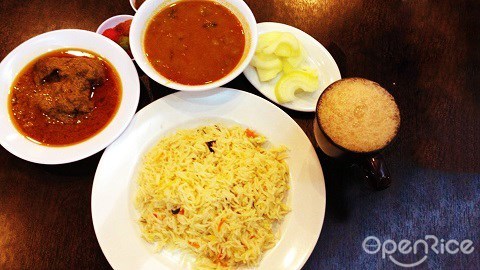 Located at the ground floor of Tesco Ampang is the JM Bariani House that is synonymous with the Johor Nasi Briyani gam. With plenty of Nasi Briyani varieties for main dish, you will be spoilt for choices. Among the choices are lamb, beef, chicken, fried chicken, and plain Nasi Briyani. However, the real gems here are the Nasi Briyani Gam Ayam which is served every Wednesday and Nasi Briyani Gam Kambing served every Saturday. Definitely worth a try if you are aiming for traditional briyani gam.
9. Anjappar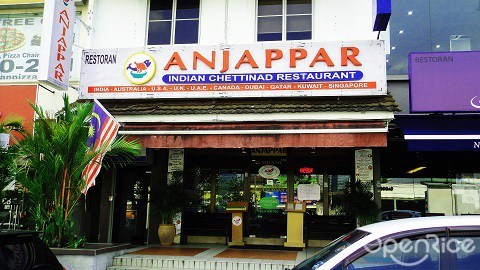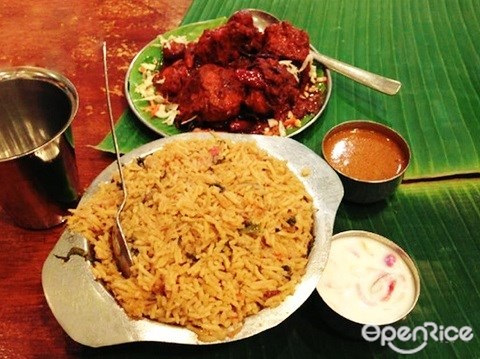 If you are looking for something other than the ordinary briyani, try Anjappar Chettinad Restaurant. Hailing from Chennai, India, they now have a branch which is located at Jalan Maarof, Bangsar. Unlike other briyani restaurants which serve their briyanis in claypots, Anjappar serve theirs in small steel pots. One of their specialities is Prawn Biryani. The meat of the prawns is cooked tender together with Basmati rice with spices, resulting in intense flavour with each bite. There are two types of dipping provided which is the curry gravy and onions in sour yogurt.
Discover the Top Nasi Briyani in KL & PJ
Find the Hottest Indian Foods in KL & PJ
Other Related Topics