Known as
Hokkien Mee
in Penang,
Prawn Mee or Mee Yoke
has always been one of our most favorite hawker foods in Malaysia. The charm of Prawn Mee lies in its soup, which is boiled using prawn shells (sometimes with pork bones too), infusing a strong prawn aroma to the taste. In recent years, it's getting more and more difficult to find a decent bowl of Prawn Mee in Klang Valley, as many old shops or stalls are gradually fading away.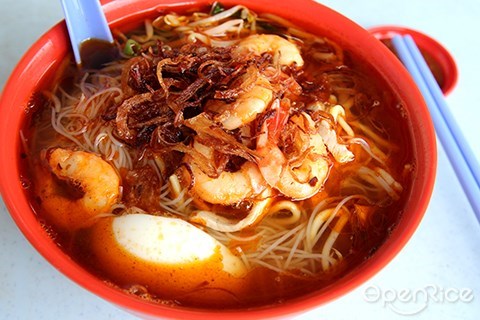 However, we still manage to find 10 eateries and stalls in Klang Valley that are able to churn out mouth-watering Prawn Mee that you shouldn't miss.
(Some of the establishments below are not halal.)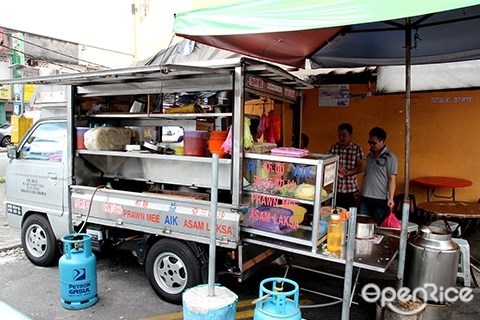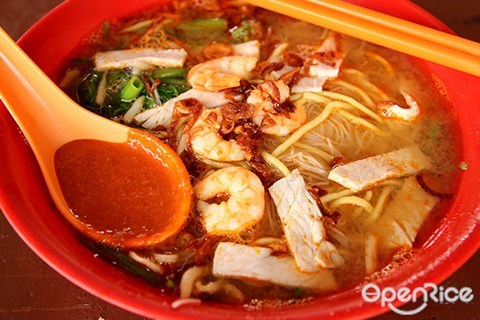 Stationed beside the wet market in Seapark,
Aik Prawn Mee
is a mobile truck that is famed for their Penang style Prawn Mee and Assam Laksa. The dining area here is very simple with just a few tables located beside the truck. Be ready to sweat while sampling their delicious noodles on a hot day. The soup of their Prawn Mee is clear, but flavorful. Remember to add some chili paste to the soup to add an extra spicy "kick" to the taste.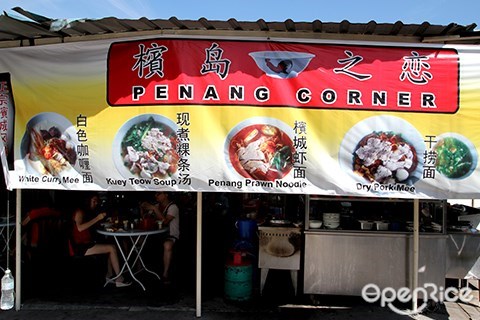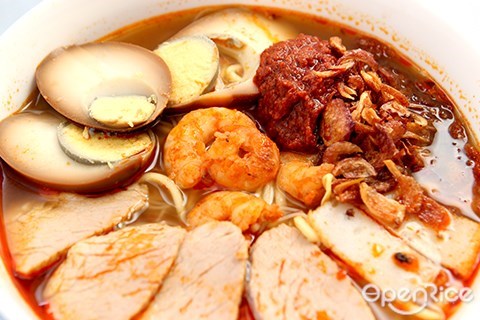 Located at Kepong Wai Sek Kai, this noodle stall specializes in Penang hawker fare, such as Prawn Mee, White Curry Mee, and Pork Noodles. What's special about their Prawn Mee is that it is only available in the weekends (Sat & Sun), because it takes a lot of work to prepare the prawn soup. Garnished with spicy prawn, sliced pork, braised egg, sliced fish cake and fried shallot, the prawn mee is delicious with soup that is rich in prawn flavor.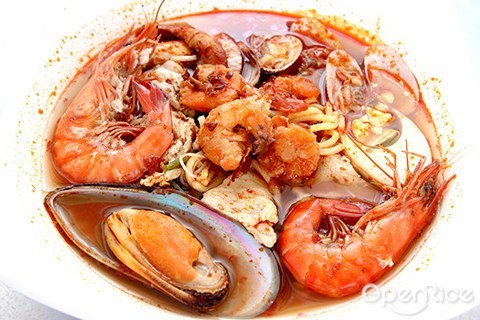 Probably the most famous prawn mee restaurant in Kepong; however, finding its exact location can be a challenge, as it has moved to several different locations in recent years. Now, its "latest" location is at Jalan Ambong 3 near Tai Thong Restaurant. Priced at RM13.50 a bowl, their luxurious version of Prawn Mee is loaded with lots of seafood ingredients, including big prawns, stir-fried spicy prawns, mussels, lala and squids. The soup tastes a bit different, as it is prepared using a family secret recipe.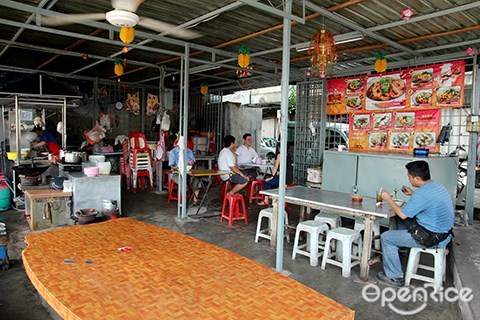 Located at the Wai Sek Kai at Jalan San Peng, this prawn mee stall has been around since 1971. It is now operated by the 2nd generation. Their soup is prepared using not only prawn shells, but also chicken bones, which explains why the taste is unique and delicious. The ingredients of their prawn mee are slightly different too, because the noodles are served with chicken instead of the more common pork slices.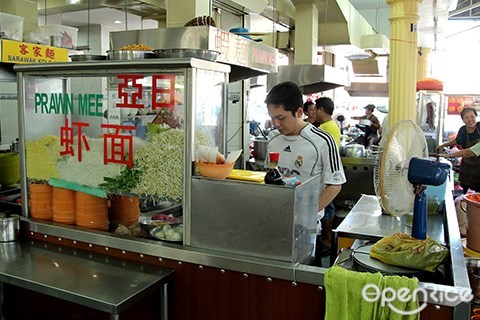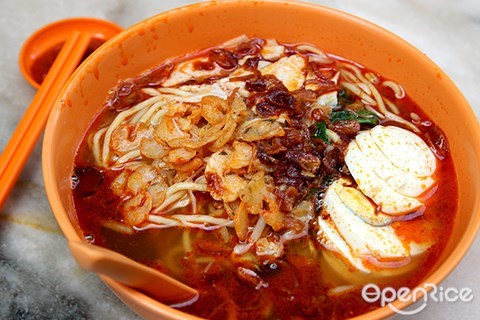 The Prawn Mee stall at
Kam Heong Kopitiam
is arguably the oldest prawn mee stall in PJ with 55 years of history. The owner started selling prawn mee by riding a tricycle from Titiwangsa to PJ area when he was 15! Until today, he still insists on preparing the soup from scratch all by himself on a daily basis. Their prawn mee is served in a generous portion with lots of noodles and sliced prawns.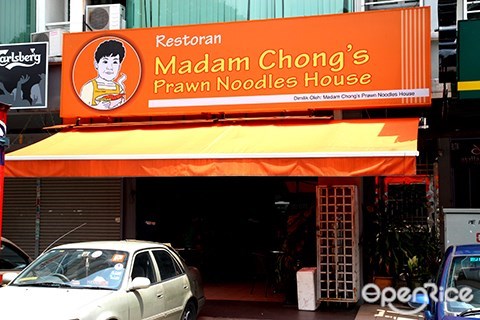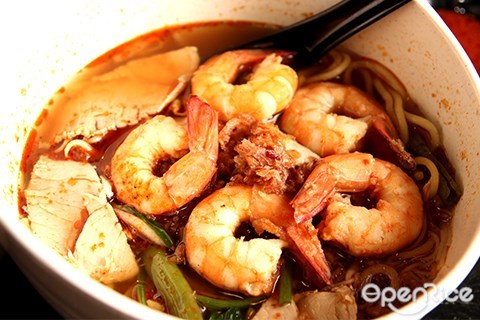 Madam Chong's
used to be a famous prawn mee stall in Pudu. Now, it has expanded into a full-fledge restaurant at Kuchai Lama offering not only prawn mee, but also a wide variety of noodle dishes. Their Specialty Prawn Mee is a must-try. It is served with pork slices and as many as 5 medium sized prawns. The prawns are fresh with a firm and bouncy texture, while the soup is delicious with a rich flavor of prawn.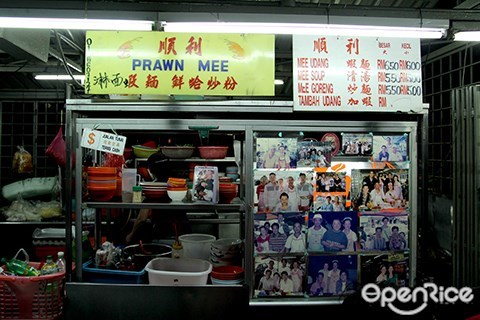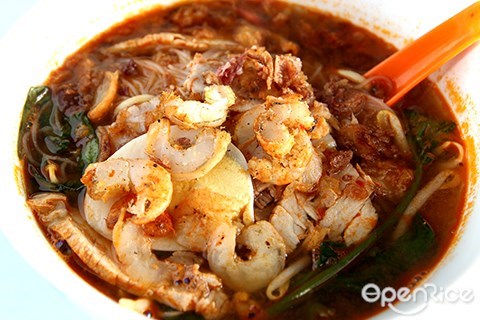 Within walking distance from The Store Shopping Complex at Jalan Ipoh,
Soon Lee
is regarded by many as one of the best Prawn Mee stalls in KL. In fact, the stall is so famous that many Hong Kong celebrities have visited this stall to savor their mouth-watering prawn mee. The soup of the prawn mee is the main attraction. It is boiled with prawn shells and pork bones for hours until the soup is rich in prawn aroma with a hint of sweetness.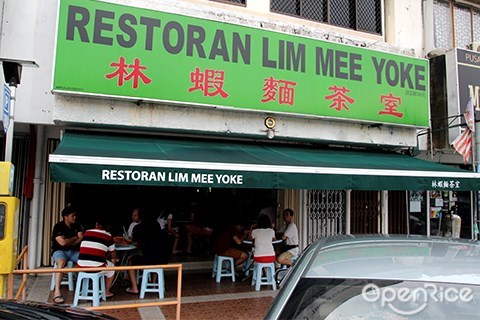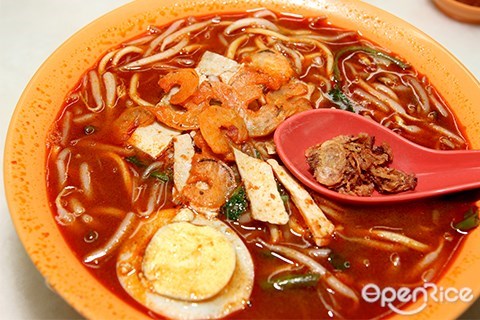 Formerly a stall located at Chow Yang Restaurant,
Lim Mee Yoke
has now grown into a restaurant specializing in Prawn Mee. When the prawn mee is served, the fried shallots are put separately in a spoon, because some customers prefer not to have any fried shallot in the noodles. What makes their Prawn Mee attractive and irresistible is the soup, which is thick and rich in prawn flavors with lots of spicy chili oil.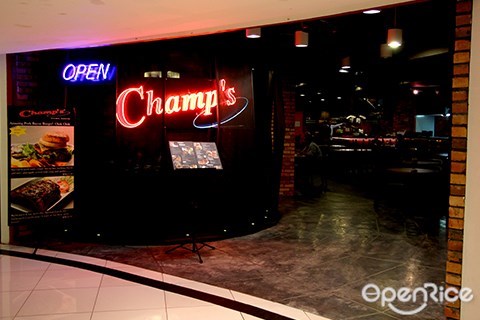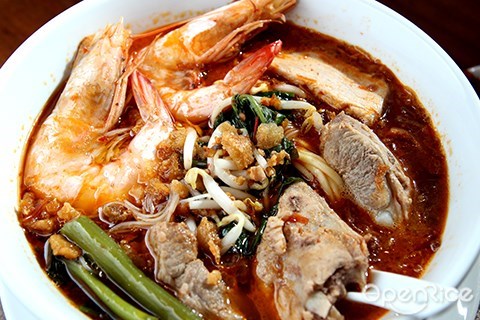 Looking for luxurious Prawn Mee with big prawns? Head to
Champ's
tucked away at a corner in Bangsar Shopping Centre. This restaurant is rather unique, because their menu features a wide variety of local and Chinese dishes, yet the restaurant's interior is designed in typical Western style. Priced at RM26 a bowl, their signature Prawn Mee is served with lots of ingredients, including pork ribs, "king kong" sized prawns, sliced prawn, sliced pork, pork lards and vegetables. This ultimate Prawn Mee will definitely satisfy your palate!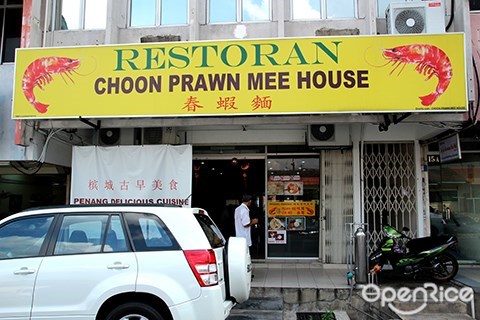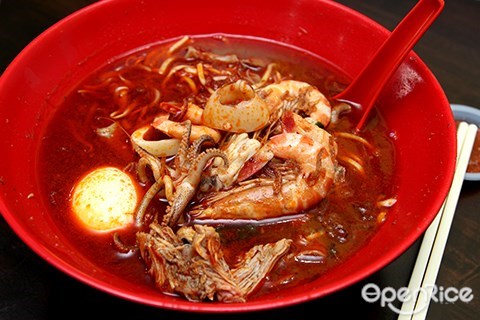 Originally a popular prawn mee stall nestled in O & S Restaurant at Taman Paramount,
Choon Prawn Mee
has now opened its own shop just a few shop lots away to accommodate more customers. The soup of their prawn mee is extremely rich in prawn flavors with a thick layer of chili oil that makes the whole prawn mee looks strikingly red. Priced at RM18 a bowl, their luxurious Prawn Mee King comes with lots of ingredients, including big prawn, pork rib, pork intestine and squid. Don't miss these great eateries to satisfy your cravings for Prawn Mee!
Find out more Prawn Mee Restaurant
Hunt for the Top Restaurants In Kepong
Other Related Topics