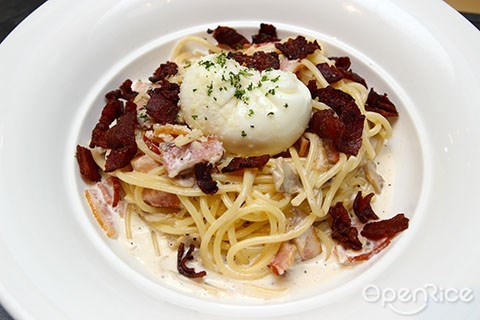 Italian cuisine is well-accepted by everyone of any age and gains acceptance from across continent. Creamy pastas that captures attention of the growling stomach makes you hunger for more. While striving to look for the best you can get around your area, let's have a look at these hand-picked for you:
(The restaurants are listed in no particular order. Some of the establishments below are not halal.)
1. Ecole P @ Damansara Uptown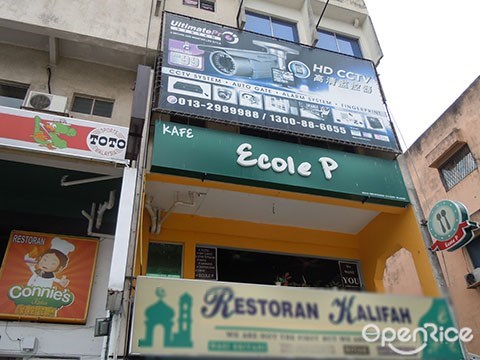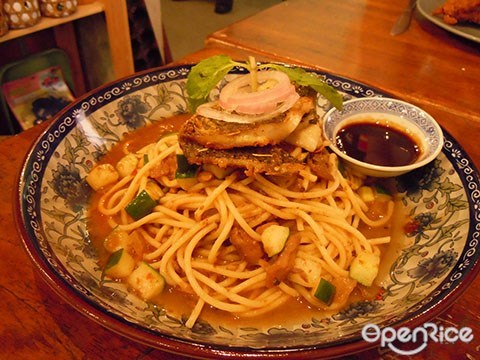 Upon entering, you'll reminisce the years spent in school. Decorated to a similarity of a classroom, you'll see familiar school tables and chairs as the dining table. Besides, they serve a small bowl of biscuits as a welcome snack too! Bringing in the best of both worlds and mix them together. The result's indeed unexpected. Using Italian pasta and Malaysians' favourite dish; you'll get to taste a whole new version of Fish A La Laksa. With chunks of fish meat, cucumbers, onions and spaghetti mixed with its special made Assam Laksa broth (Not over soupy or dry); mix with prawn paste for a thicker and richer taste. Nice food and environment, you should give it a try today.
2. Basil Pasta House @ Kuchai Lama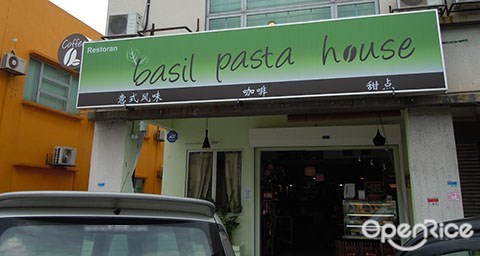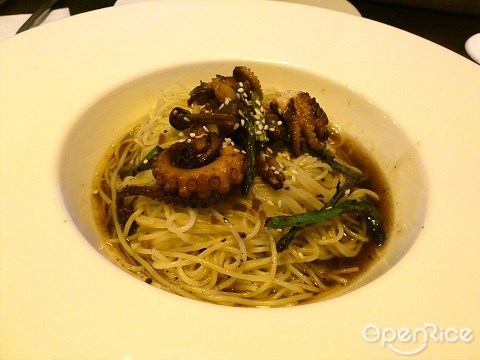 Good food is always around the corner. Be prepared to spoil yourself with choices. An extensive menu that contains from starter to mains and desserts, a must try restaurant that brings you the best of East & West pasta cooking style. With almost 20 over choices of Pastas you can choose from, indeed a joy for pasta fans out there. While looking for something that gives a mix between east and west, this Cappelini 'Wafu' Style is cooked with full attention. Angel-hair spaghetti cooked with octopus, asparagus, and dash of truffle paste with Yuzu Shoyu sauce. A fine taste that tantalizes your taste buds!
3. Three Little Pigs & The Big Bad Wolf @ Bangsar Village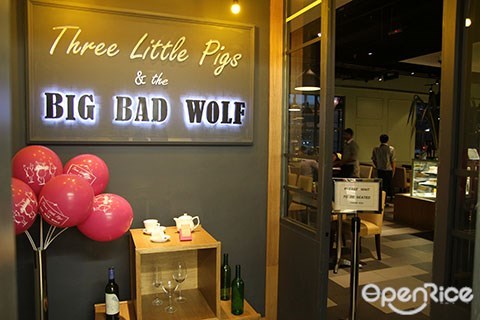 Not only has the wolf loved it, we humans too! Nestled at Bangsar Village, you might not notice that there's a second entrance from Village Grocer that leads you to this wonderland. Worth all your attention as you should begin your gastronomic journey with - The Wolf's Favourite, carbonara spaghetti topped with crispy pork bacons and a poach egg. Crack it open and you'll see the perfect runny yolk ooze out. Apart from pastas, release the inner lycan in you and get that slab of Glazed BBQ Pork Ribs!
4. Epicuro @ Damansara Uptown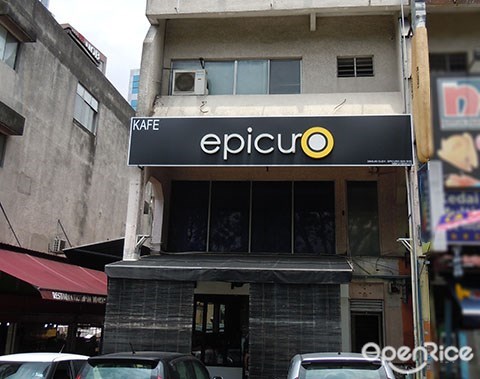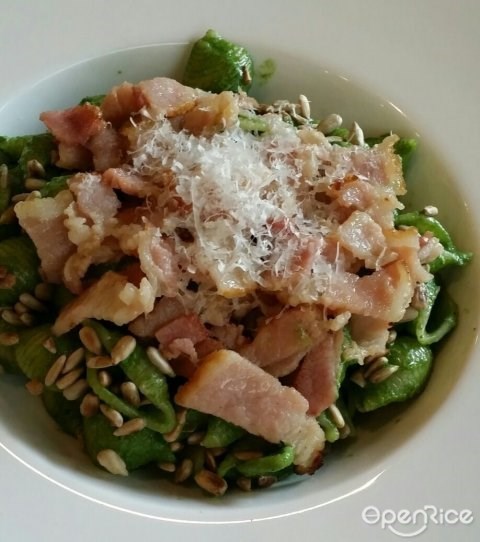 Located at the hustle bustle 'Uptown' of Damansara, you will not miss this eatery out due to its attractive signage. Usually packed with customers, allow at least 15 – 20 minutes of waiting time for a table. From salads, mains, sides and dessert; you'll sure to list this café into your gastronomy journal. Apart from those ordinary pastas, tuck in some specialty you can get from Epicuro. Conchiglie in Spinach Cream is worth recommending. Made of spinach to get its spinach creamy sauce, the shell-shaped pasta is tossed well with loads of pork bacons and sunflower seeds. Give this a try and you will know how great it is.
5. Levain Boulangerie & Patisserie @ Jalan Delima, Bukit Bintang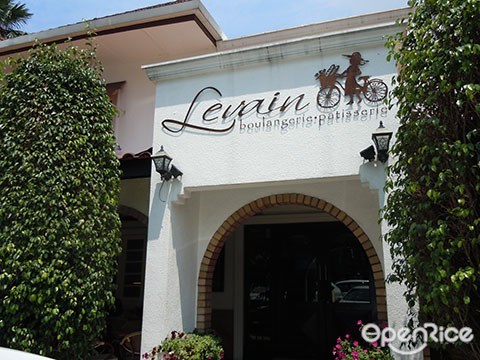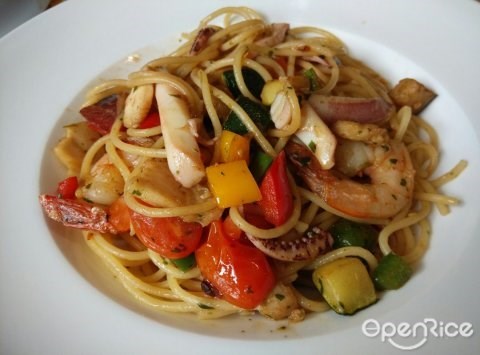 You might think that they are only famous for pastries and desserts but nonetheless they do serve great pastas too. While enjoy sipping on your cup of tea and munching on macaroons, do remember to order Seafood Aglio Olio pasta. Using fresh seafood like prawns, calamari rings, pieces of fish meat and cherry tomatoes; it is nicely tossed with the right amount of olive oil. A refreshing plate of satisfaction!
6. Spasso Milano @ Pavilion KL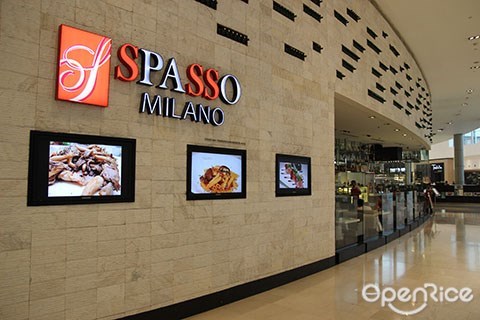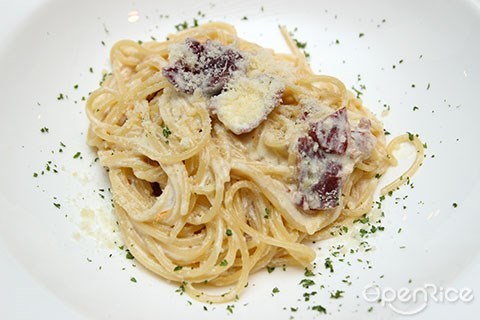 A contemporary Italian restaurant that offers you delightful cuisine from wood-fired pizzas, breads, fresh hand-made pastas and desserts, is located in a shopping mall. Sounds good to curb your cravings right now? Then, proceed to give their Carbonara spaghetti a try. Packed with aromatic flavours from the cheese, the creaminess level is just right and bits of bacon compliments the whole dish.
7. pH Pastry House @ Lakefields, Sg.Besi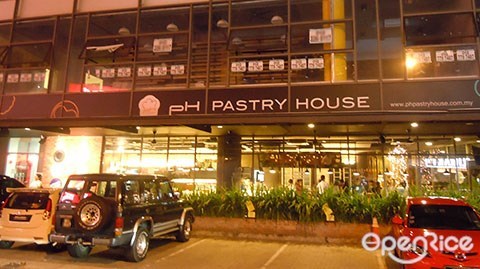 Being relocated from their old location at Jalan Imbi, they are now operating at Lakefields, Sg.Besi. While location changed, they still remain the same concept and ambience and welcoming more new patrons from the nearby neighbourhood. Trying out their recommended Thai Green Curry pasta, it may sound spicy and fiery hot. Surprisingly, it tastes good and it is very fragrant as they uses lychee as one of the ingredient in it. Served with a piece of French loaf bread, you may even dip it into the Green curry sauce just like that. Besides pasta, pH Pastry is also a haven for dessert lovers. Have you seen how huge their Pavlova cake yet?
8. Breadfruits @ Sri Hartamas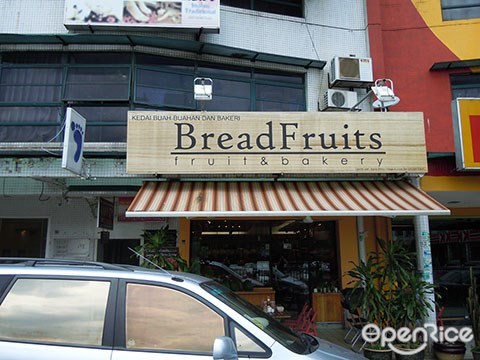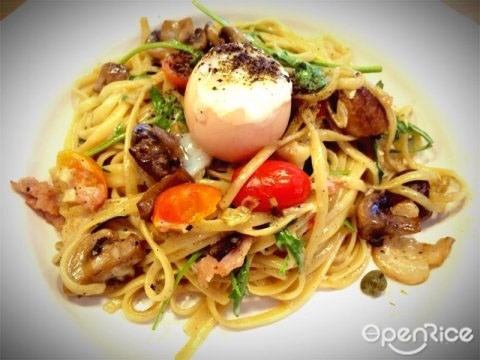 Nowadays many of us usually go for brunch instead. This place is certainly a brunch place to be! Begin with a SatisFry Up Big Breakfast platter served with pork sausage or bacon, scramble eggs and sautéed mushroom. Next up, something special spotted from their menu would be Brunch Pasta with 7-Minute Egg! Pasta was cooked al-dente and the secret is the 7-Minute egg. This medium boiled egg gives the perfect smooth texture to your plate of carbonara spaghetti!
9. Neroteca @ Lorong Ceylon, Bukit Bintang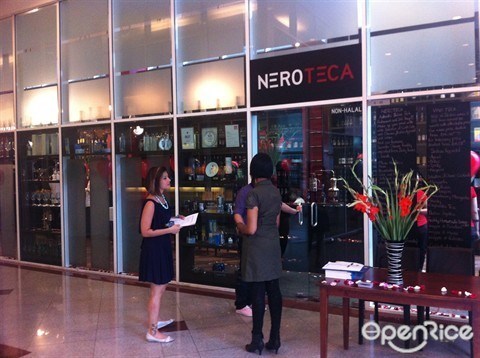 While fine dining usually happens when you're with the special one, Neroteca is as Italian as you know and it's located at the heart of Kuala Lumpur's most happening town. The ingredients of meat and cheeses as such are imported from Italy weekly. Rest assured spaghetti enthusiasts, sit back and relax as you'll be served with a plate of creamy yet delicious Spaghetti carbonara. Uses black pepper, eggs, parmesan cheese and pork bacon, a whole hearty fine dine place you should visit.
10. Simply D @ NuSentral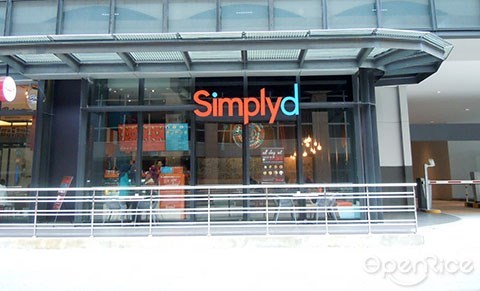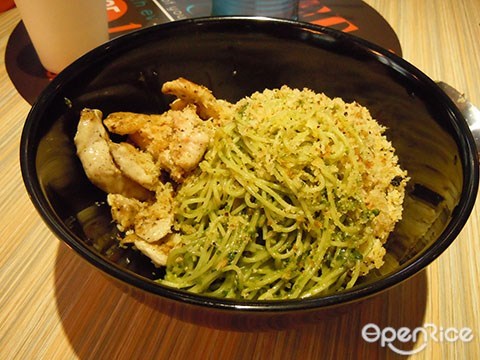 While you thought that having a decent meal means you need to spend more time to eat good food, this time let Simply D introduce to you it's 'fast' and Delicious meal. Focusing mainly on pastas and noodles yet not forgetting on burgers and desserts, this concept restaurant is listed under the Delicious Group. Choose from the available pasta of Angelhair, Linguine, Spaghettini, or Fusilli, you can mix and match based on your likings. While sweet basil and hazelnut pesto might be one of your secret favourite, it is garlicky fragrant and the pesto sauce compliments the angelhair pasta. A fast-service outlet, place your orders at the counter and you'll be serve within 10 minutes. Perfect for busy executives, no?
Find out the Hottest Pasta in Klang Valley
Discover the Best Italian Foods in KL
Other Related Topics