Bland, expensive, unappetizing. These are the common words associated with organic food and organic restaurants. In fact, organic food can be both healthy and delicious. Try the 10 organic restaurants below, and you will be turned into an organic food junkie for sure.
(The restaurants are arranged in alphabetical order. Some of the establishments below are not halal.)
1. Ashley's by LivingFood @ Bangsar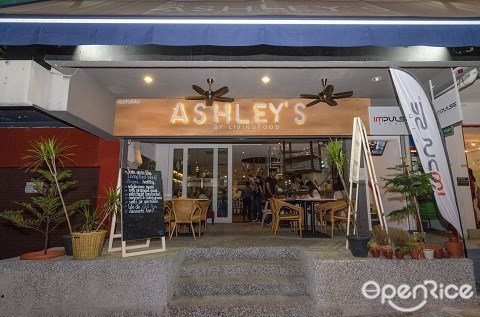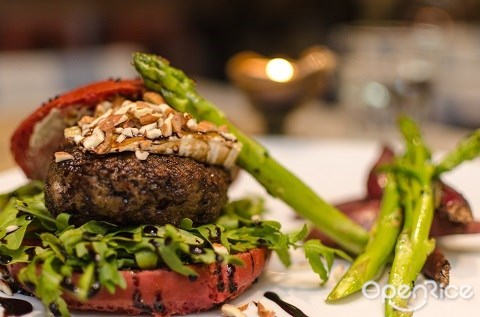 Ashley's is named after a 22 year old chef with a great passion for healthy lifestyle; which was cultivated by her own parents. With their support and encouragement, Ashley and her family put their personal touches to this 8 month old restaurant from the decorations, to the recipes, and even the table mats. Ashley's serves vegetarian and vegan food, but best of all they also serve meat! Their signature dish is the Posh Burger. A juicy tender lamb patty sitting in between red burger bun and smothered in delicious cashew cream. Other fantastic dishes not to be ignored is the Living Enchilada and Wagyu Beef Ribs.
2. Be Lohas @ Sunway Mentari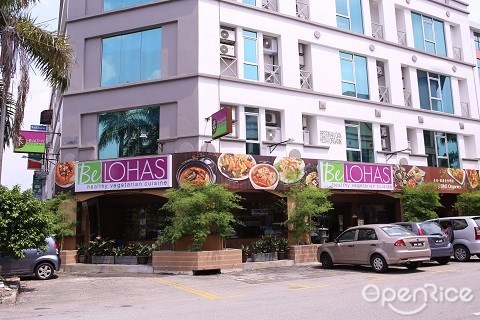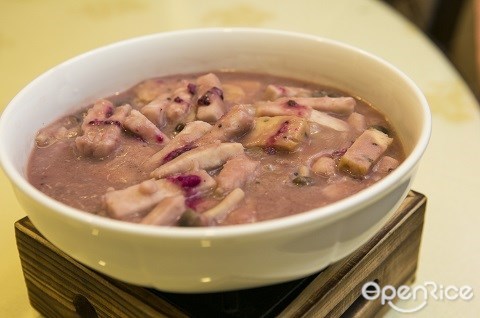 Be Lohas is the F&B outlet for the organic retail giant BMS Organics. The outlet at Sunway Mentari is their first full fledge restaurant that opened in May 2014. This new outlet has the capacity to also cater for functions such as weddings and birthday parties. One of their signature dishes is the Steamed Purple Yam with Dragon Fruits. The yam texture was just perfect and a great complement with their multigrain rice. Besides that, the Deep Fried Honeyed Oyster Mushroom is also a popular dish amongst adults and children alike.
3. Chef Low @ 10 Boulevard, PJ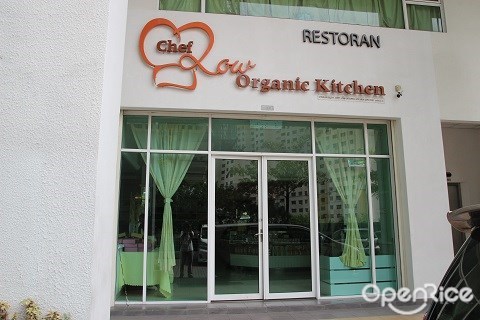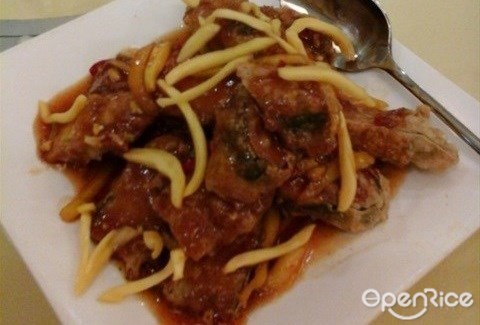 Chef Low's is an organic vegetarian restaurant with sparkling interior and a cozy ambience. Chef Low's serve a variety of Asian and Western dishes but none shown brighter than the Nangka Fish. The fish is made from beancurd skin and seaweed. It is the restaurant's policy to use as little flour in their mock meat as possible, because it is high in carbohydrates. The dish is sweet and sour, making it very appetizing. Other dishes recommended here are Yin Yong Kai Lan, Fruit Pizza, and Fried Mihun with Basil Leaves.
4. EcoGreen @ TTDI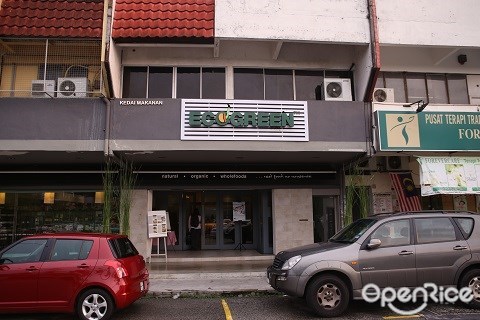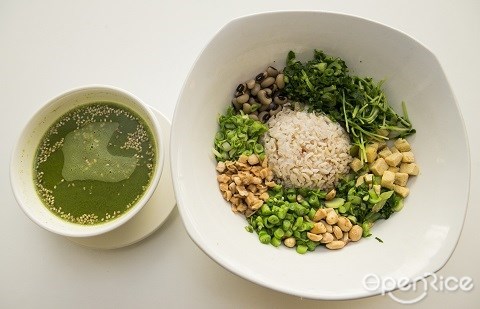 EcoGreen first started as a retail shop 15 years ago selling organic produce and products. When customers began inquiring about how to cook organic food, Mrs. Wong decided that she would open a small café at Bangunan Bakit so that the public can enjoy organic, natural, and wholesome food. EcoGreen has an Asian & Western menu and their best dishes are the Hakka Lui Cha. There are 7 types of vegetables and beans in the dish that are blanched instead of fried to maintain the nutrients. The green soup is a blend of 12 different herbs and served with organic brown rice. Other dishes worth trying are the Nasi Ulam, Laksa Johor, and Lemongrass Salad.
5. Greenlicious @ 10 Boulevard, PJ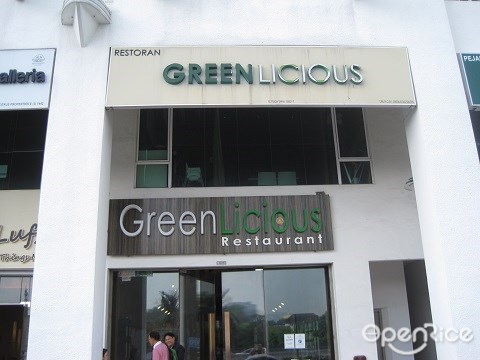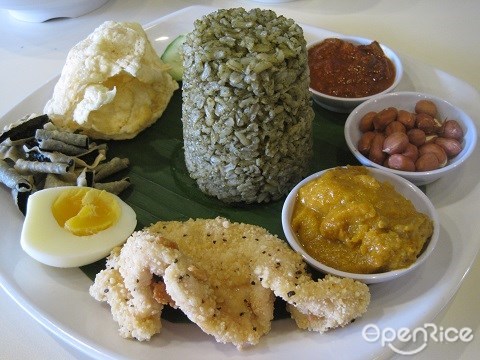 Greenlicious' grand opening was launched by Datuk Sri Liow Tiong Lai on 3rd March 2012. Greenlicious is one of the few organic restaurants that serves meat, vegetarian and vegan food all in one roof, so that they can cater to a wider range of customers. Their signature dish is the Nasi Lemak KL Tower. The brown rice is cooked in vegetable juice instead of coconut milk that is high in trans-fat. It is served with either fried chicken, curry chicken or vegetarian. The other must try dishes are the Lei Cha King, Hainanese Chicken Rice, Hokkaido Miso Ramen and Wild Mushroom Soup. They also have a wide variety of desserts such as Cold Tau Foo Fah and Tiramisu. Greenlicious also have an upper floor that is suitable for private parties or larger groups.
6. Organic Express @ SS2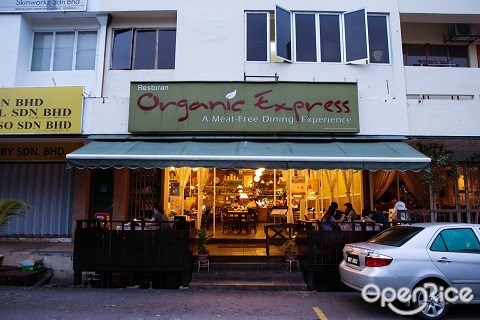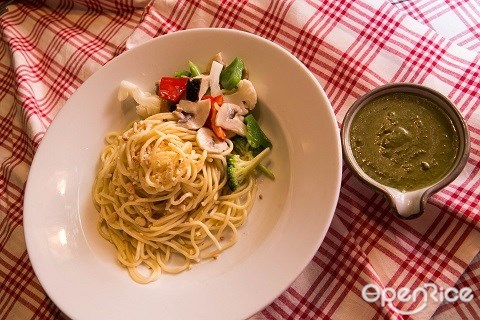 Since its opening in 2011, Organic Express has a huge following. On weekends, customers will wait in line to dine in this restaurant. While Organic Express is also a vegetarian restaurant, they do not serve mock meat. The signature dish at Organic Express would be the Pesto Spaghetti Pasta. The pesto is made from organic basil, mint, and cashews. Besides that, the Pesto & Mushroom Pizza is also delicious. You can choose if you want a thin or thick crust. Organic Express also provides complimentary soup of the day to all its customers.
7. Organic Leaf @ Section 19, PJ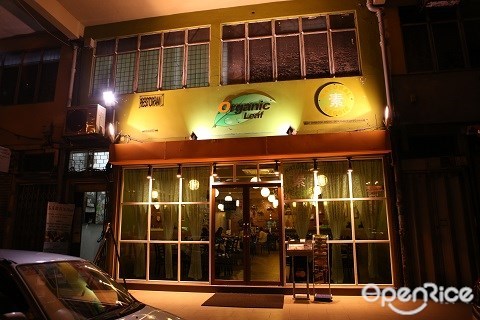 Organic Leaf is a quaint restaurant offering organic vegetarian cuisine. The owner, Mr. Lee, is not only the restaurant's manager, but also the chef. His specialty is the Fuzhou Loh Mee. The broth is fragrant because it is handmade by Mr. Lee with peanuts. Other ingredients include shitake mushrooms, carrots, and cabbages. Other unique dishes at Organic Leaf are the Crabcake with Pumpkin Floss and Seafood Bowl. Both dishes use mushrooms as the main ingredient. Mr. Lee also has reserved parking for his customers around the corner of the restaurant.
8. Organic Recipe @ Bandar Utama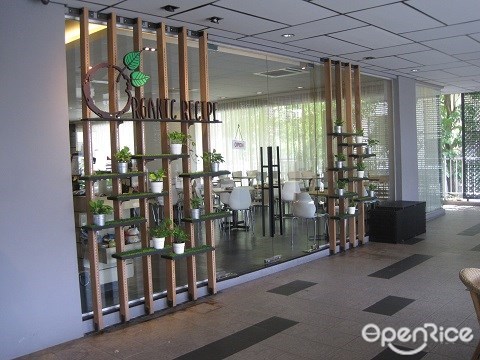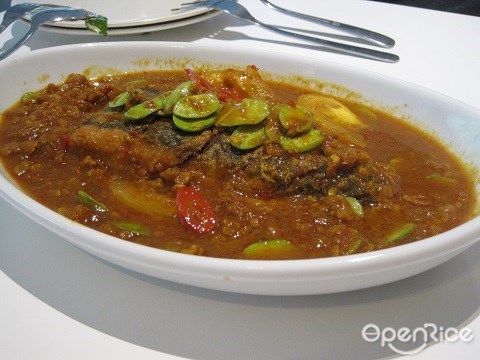 Organic Recipe was established back in 2008 and has been a favorite dining place for the residents of Casa Utama. They also have a retail section where customers can buy organic products, which Organic Recipe also uses for their cooking. Their signature dish would be the Sambal Petai Vegetarian Fish Roll. This dish is made daily with bean curd skin and seaweed to ensure its freshness. Another special dish that was introduced for Chinese New Year menu is the Emerald Tofu. The tofu is eggless and stuffed with marinated mushrooms, served in a superior broth. They also have a Western menu offering dishes such as the Mixed Hawaiian and Mushroom Pizza.
9. Simple Life @ Various Locations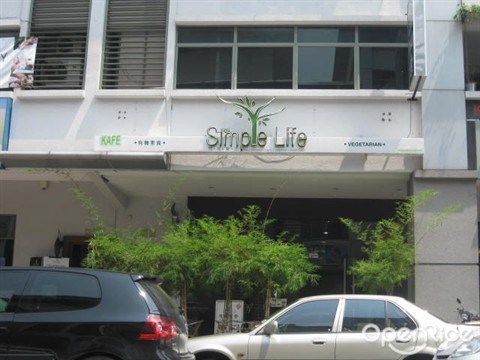 Simple Life has 12 outlets in the whole Klang Valley. One of their earlier outlets was at Solaris Mont Kiara. Simple Life is dedicated to serve food that is low in salt, sugar, and oil. Their stellar dish would be the Black Bean Udon. Even though there is no meat in the soup, the black bean and other vegetables are double boiled to ensure that the soup is sweet. The bowl of Udon is packed with many different ingredients such as carrots and cabbages to ensure that the dish is wholesome and nutritious. They also serve set meals such as Organic Lei Cha and Vegetarian Assam Fish. All set meal comes together with healthy organic brown rice.
10. The Origin @ Ampang Hilir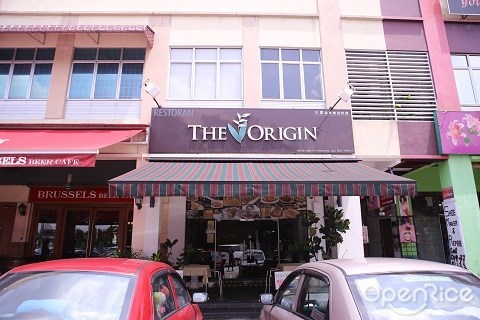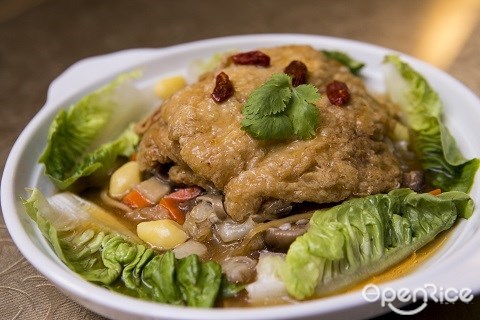 The Origin opened their doors on the auspicious date of 11.11.11. After 3 years in operation, they are now a prominent restaurant to the residents and locals in Ampang, just 15 minutes away from the iconic Twin Towers. They carry a fusion menu of East & West. Their signature dish would be the Treasure Bag, which is a soy wallet filled with mixed vegetables and nuts in a classic broth. Other dishes that are equally popular includes Black Pepper Soy Steak and Japanese Style Wasabi King Mushroom.
Search for the Best Vegetarian Foods in KL
Hunt for the Hottest Fish Restaurants in KL
Other Related Topics