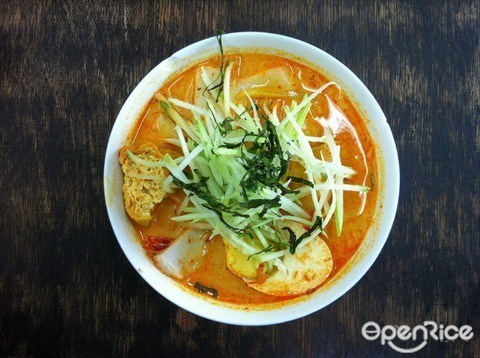 Do you still remember the Singaporean drama of "The Little Nyonya"? Were you one of them who can't miss a single episode of this drama? So let's test yourself and see how well you know do you know Baba Nyonya foods now. Some of you might have heard of Ju Hu Char, Pork or Chicken Pongteh, Pai Tee or Nyonya laksa that's so flavorful and it leaves such a good impression to you! Different Nyonya dishes in different states like Malacca, theirs are slightly influenced by the Portugese and Indonesian tastes with mixture taste of sweet, sour, spicy and uses a lot of spices. While the Nyonya foods from Penang are influenced by the neighbouring country, Thailand. It tastes slightly sour and spicy; but both of Penang and Malacca's Nyonya do have similarities of using up to 40 types of spices including turmeric, lemongrass, onion, pandan leaves, Sambal chili and coconut milk. That is why it is unique and indeed exquisite cuisine from the Baba Nyonyas. Excited to hunt for some delightful Peranakan cuisine in KL & PJ? Let's follow OpenRice food journal below to get to know these top 10 best Peranakan Nyonya restaurants in KL & PJ!
(The restaurants are listed in no particular order. Some of the establishments below are not halal.)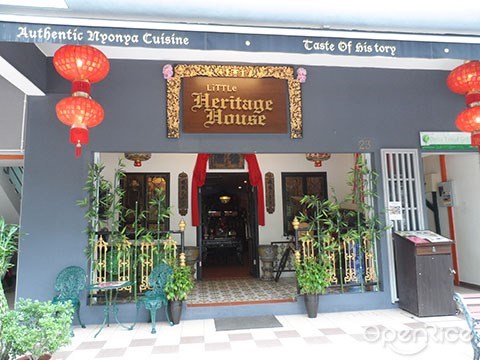 The name is not just sophisticated, but the decorations in the Nyonya restaurant itself give you a deep Baba & Nyonya feel. Psst! Let's begin with some insider news! It is said that the Nyonya food here cooked by the owner's Aunt – originated from Penang, and she is the main chef here! If you are giving them a try, remember to order assorted platter, salted vege duck meat soup, Nyonya fried rice and Kerabu Sotong! These are all the top 10 best Peranakan Nyonya cuisiens in KL & PJ. Each and every plate of dish gives you a warmth homey feel; especially when you sip on the Salted vege duck meat soup! Sweet and soothing, they insisted not to use any MSG in cooking. Insist on only cooking the most authentic taste of Nyonya foods – that is what makes it so good! Interior and its decorations displayed some Nyonya embroideries and some antiques as display. So fall in love with this Nyonya restaurant is just the matter of time.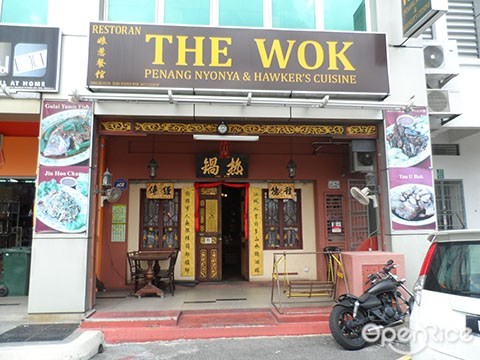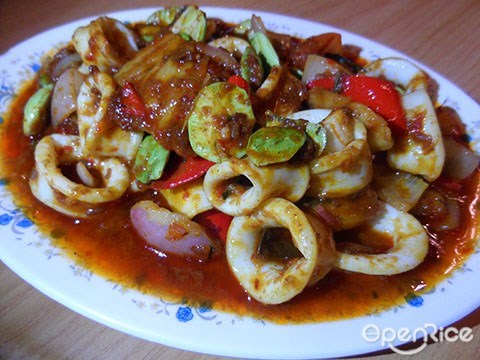 Once located at Kota Damansara, but then this Nyonya restaurant have now shifted to Bandar Puteri Puchong; and yet many returning patrons are willing to travel here for their delicious Nyonya foods. Many patrons would order their signature dishes that are mildly spicy and sour which is their Gulai Tumis Fish, Assam Big Prawns and Petai Squid. Appetizing and it is such a good combination eating these dishes with rice! The lady boss too has prepared some sweet desserts for kids after their meal; plus patrons can get to taste their soup and nyonya pastries for free too!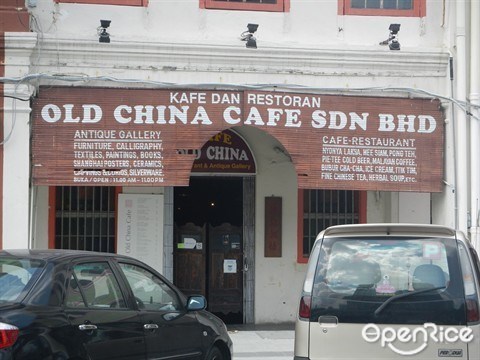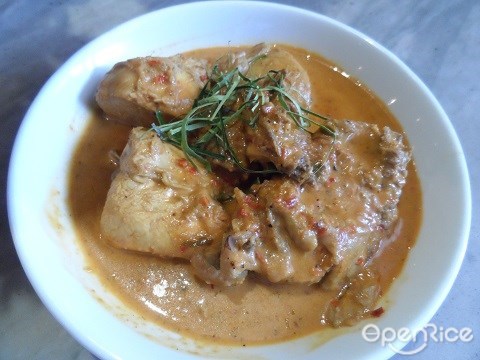 From their exterior, one might think that this is a normal coffee shop instead of a Nyonya restaurant. Perhaps if you don't pay much attention to it, you'll miss out this top 10 best Peranakan Nyonya cuisines in KL & PJ that serves quality Nyonya foods. Upon entering, you'll notice there are a few Baba & Nyonya old photos hanging on the wall. Besides, the serene and tranquil ambience, you'll be amazed that they serve you with satisfaction guaranteed Nyonya food! Remember to order their Nyonya Laksa and Pai Tee! For dessert wise, make sure you order Sago Gula Melaka! Not forgetting their Nyonya spices chicken – winning the heart of our OpenRice members! Unlike the ordinary spices chicken, theirs tastes a lot more fragrant and delicious! You won't feel greasy too after eating it! Pair your dishes with a plate of Bunga Telang rice! Indeed belly-satisfying!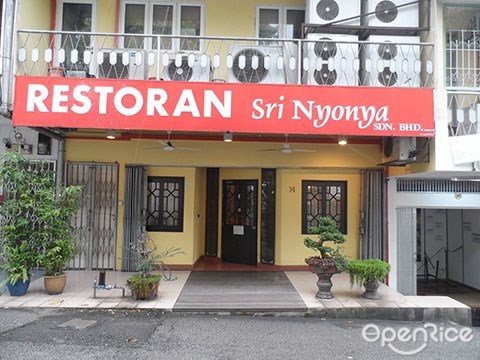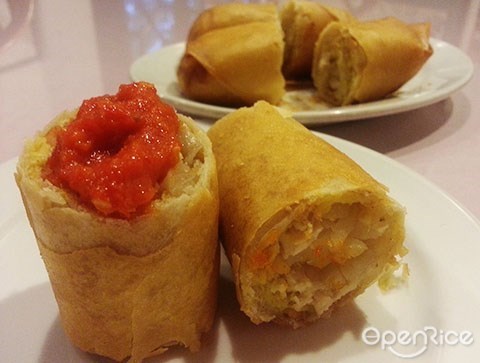 This Nyonya restaurant has operated for more over 28 years, not to mention they have shifted a few times and now finally settled at Jalan 22/49. Their loyal patrons are still following them wherever they shifted to. This proved that this restaurant is the top 10 best Peranakan Nyonya cuisines in KL & PJ. Here, they serve you Penang styled Nyonya foods. If you are not a frequent patron to this Nyonya restaurant, let OpenRice help you out! Must try dishes of course would be their recommended Perut Ikan, Assam fish, Nasi Ulam, Kapitan Curry Chicken and Paku (edible wild fern) Vegetables. What would be our favourite are the Fried spring rolls. Crunchy and the fillings inside are very compact with ingredients of turnips, shrimps and chicken slice. Besides, there is a dish of braised leg of lamb, although this dish is not listed in the menu, but they taste gloriously good!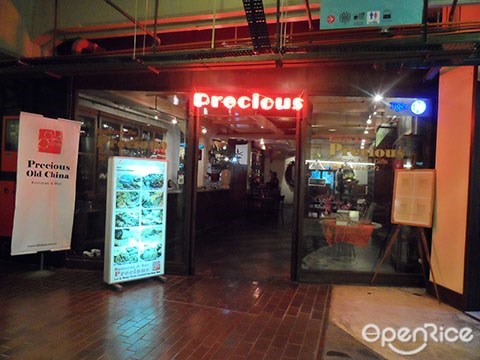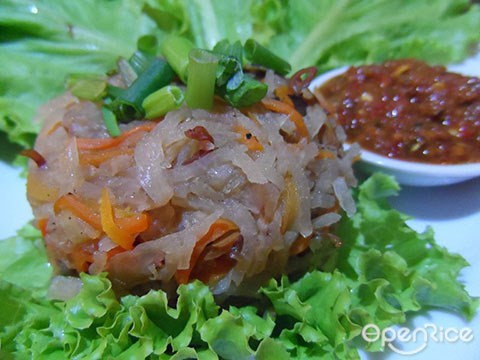 Operating within the same management from Old China Café, but here they are Pork-free. Its interior uses quite some antiques as decorations that manage to attract the attention of many. When you dine in this Nyonya restaurant, do try their fragrant coconut milk rice, Assam fish, Pai Tee and Chicken Pongteh! Besides, you will notice many will order its Ju Hu Char. Do you notice most of Nyonya restaurants serves Ju Hu Char? This is because it represents 'Reunion'. This is a must have Nyonya food during festive seasons for every Baba Nyonya families. Lettuce wraps up the Ju Hu char, topped with Belacan for an extra kick. Do order their signature dessert of Coconut durian – which is every one's favourite dessert when they dine in here! Each scoop is filled with the durian's flesh and smells great too! Stomach growling?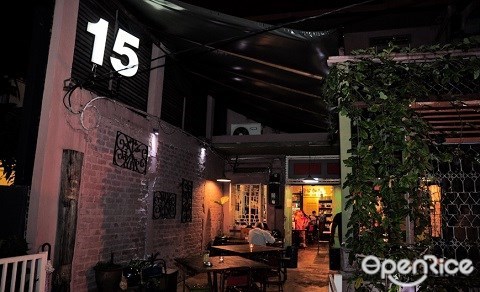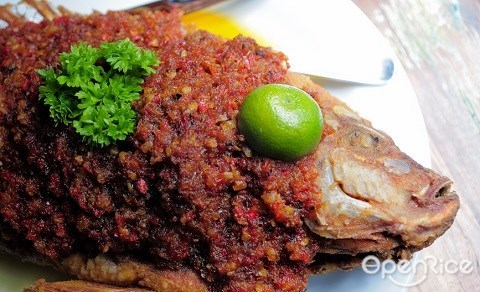 Simple design and nostalgic tables and chairs furnishings indeed creatively attracting patrons to dine in there! Perhaps this is one of the reasons it is quite famous to all the netizens recently. Juicy and satisfying Chicken Pongteh, of course it is a must order dish! Not forgetting another dish of Fried Chili Talapia, Chili brinjal and Nyonya curry chicken would be so appetizing and good to be eaten with a bowl of rice! To complete your meal, end it up with their signature cendol and we're pretty sure it's a good choice to sum up everything!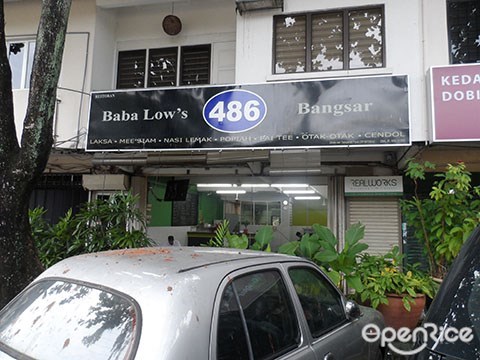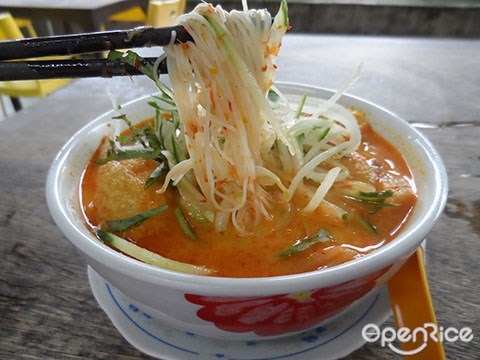 At times, lesser is better. This can never be wrong. Baba Low's menu isn't like the rest of the Nyonya restaurant that gives you a large selection, which is why you can decide as soon as you've sit down and look at their menu. Patrons usually will queue for a place during lunch time as it is packed with people. Sambal shrimp, mee siam, mee goreng Nyonya, and their curry chicken is one of their most-ordered dish. If we are to pick a favourite Nyonya food, it would be their Nyonya Laksa! The broth is so fragrant and aromatic with a mild spicy taste! Sip on a glass of Iced Lime Barley to cool you down – fantastic!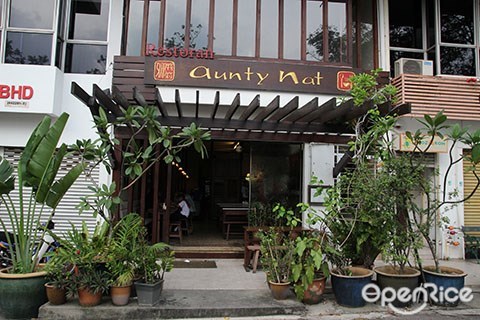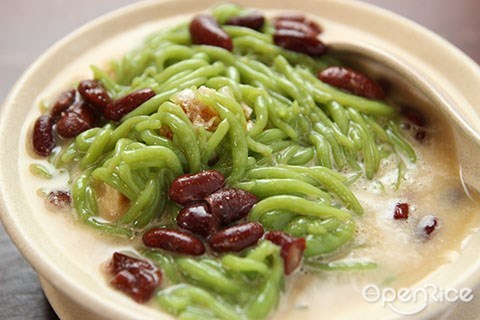 Particular in how their Nyonya restaurant in KL is decorated, that is why you will notice an antique looking shop front that is infused with Nyonya's specialty. As a remembrance of the owner's Nyonya aunt, that is why it is named after her – Aunty Nat. Their signature Nyonya food would be Pai Tee, Ayam Buah Keluak, Bean paste chicken stew and Otak-otak! As for dessert, remember to order their Cendol Gula Melaka too!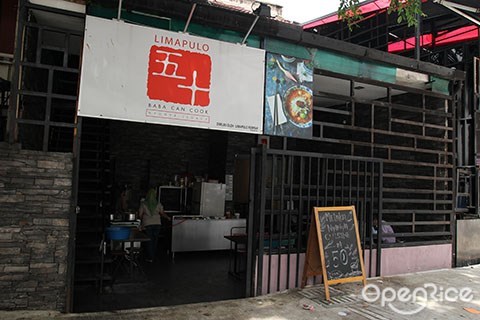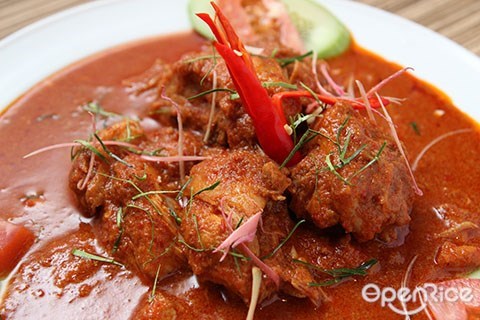 A rather modern interior you can see here, and of course there's every one's favourite – Nyonya Laksa! A big bowl of it, don't let its redness from the chili oil scares you away. Its spiciness is very mild and the gravy is thick. There's tofu 'pok', egg, chicken slice and fish ball in it too; not forgetting a lime on top for you to get its juice to enhance the flavour! Not to be missed dishes would be Ayam berempah! Fragrant and delicious, the chicken meat is tender, juicy and its gravy is superb to be eaten with rice!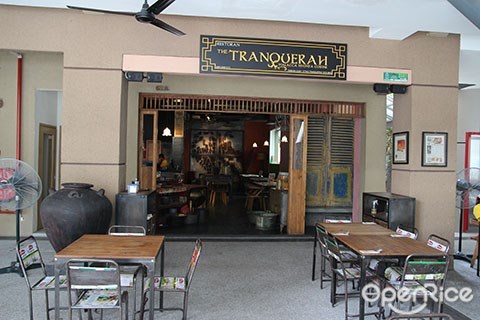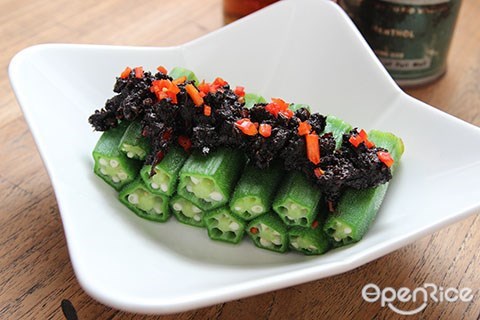 The décor here give everyone a tranquil feeling when you dine in this Nyonya restaurant. You can see there's an antique looking pestle and mortar as a decorative item here. Besides its interior and decoration, let us begin on the Nyonya food here! Buah keluak dishes are easily spotted here like the Buah Keluak fried potato leaves, buah keluak fried okra and more. These dishes are finely prepared by their chef! Not forgetting Assam fish, Pai Tee and Nyonya Sambal Petai Prawns! What's for dessert? Of course would be Bubur Cha-cha! Made from own secret recipe, sweet potato is so good that it melts in your mouth! An authentic Baba & Nyonya cuisine can never lack of spices that they usually use to cook a perfect plate of Nyonya dish! These spices help to enhance the flavours that it makes it superbly good! We're now so into Nyonya dishes! Are you craving for it too now?
Find the best chicken rice in KL
Hunt for the Top Malaysian Foods in PJ
Other Related Topics