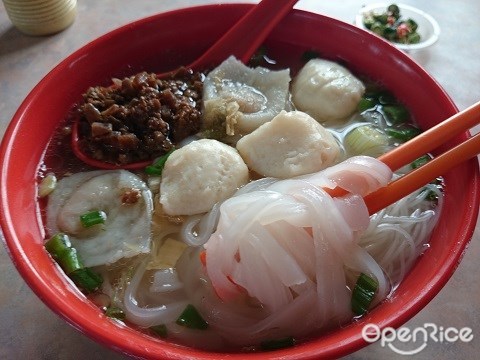 Feels like something fishy? Indeed yes! Not because something is wrong now, but we're going to recommend you these noteworthy fish ball noodles around Klang Valley! Firm, chewy, soft and bouncy – no matter how you describe the fish ball; it is totally irresistible. Be it dry or soup noodles, the fish ball or fish cake slices will never go wrong! Handmade fish balls are made from fresh fish meat, thus each and every piece is just silky good and comforting! Let's discover which 10 restaurants that you can chomp down and gobbled them up when you're craving for a flavorful bowl of Fish Ball Noodle!
(The restaurants are listed in no particular order. Some of the establishments below are not halal.)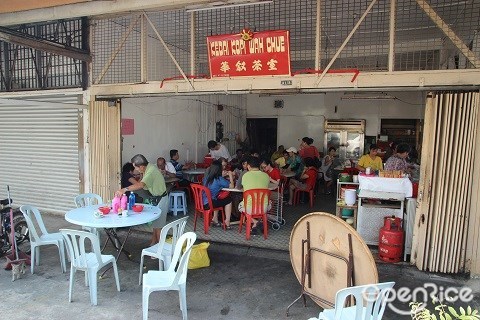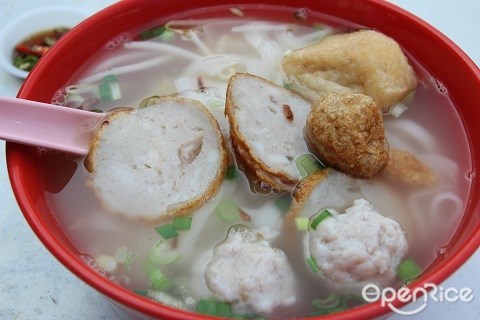 Situated at an old 'Kopitiam', Wah Chue is there for years serving good delicious fish ball noodles. Every morning, the crowd from the nearby neighbourhood and foodie hunters will sure to order a bowl or two of the freshly handmade fish paste – that is rounded uneven shape; with silky smooth kuey teow noodles! You might spot, including fish paste balls, fried fish cake slices, fried fish balls and tofu 'pok' stuffed with fish paste! A bowl of fishy tasty noodle without any preservatives used – no wonder there's so many patrons that's willing to go back for more!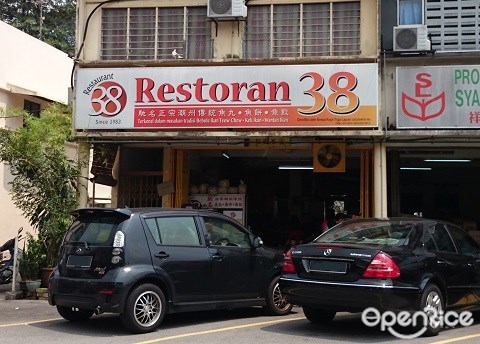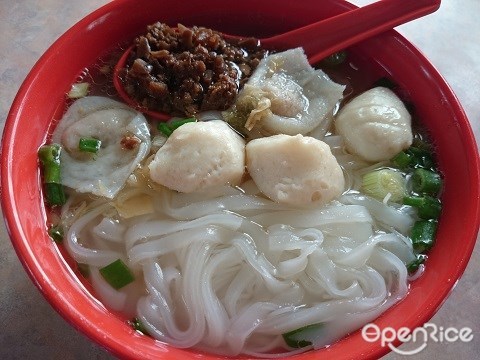 Over 3 decades-long serving bouncy smacking good fish ball noodles here, this restaurant is still serving one of the best fish ball noodles till today. Here, their fish balls are freshly made daily too. Something that caught our attention would be the Wanton Fish Gelatin paste. A bowl of original fish ball noodle comes with 2 pieces of it. It is perfectly smooth yet able to give you the satisfaction as there's fish paste wrapped up in it! Apart from its bouncy and superb fish balls, their Kuey Teow noodle too is so slurpy! Smooth, silky and near to translucent – you'll sure to dig-in until the last spoon of soup! They do use preserved vegetable that is served in the spoon. Mixing them up into the broth gives your bowl an extra punch!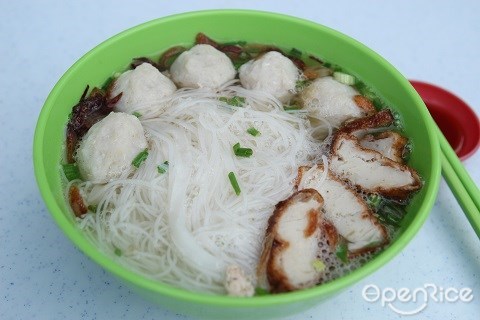 If roadside stalls are your thing, with no hesitations, head over to this stall located at Jalan Seladang, just in front of RHB bank. This stall begins to operate around early dinner hours. While most of the times when you're digging in between noodles to check how many pieces of fish ball is there waiting for you go gobble on, it's quite disappointing. But fret not! Clear soupy good soup base with some fried shallots to give that extra taste in the soup, you can see the owner here is not stingy in giving you up to at least 5 fish paste balls and a few slices of fish cake! Three types of noodles available – vermicelli, yellow mee and kuey teow! Give them a try before it's too late!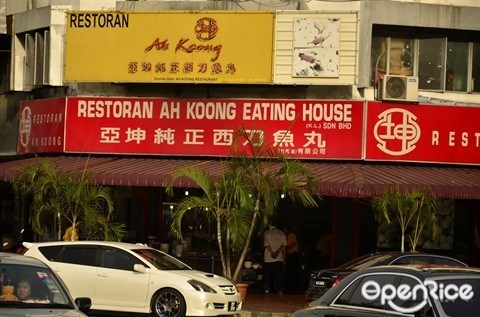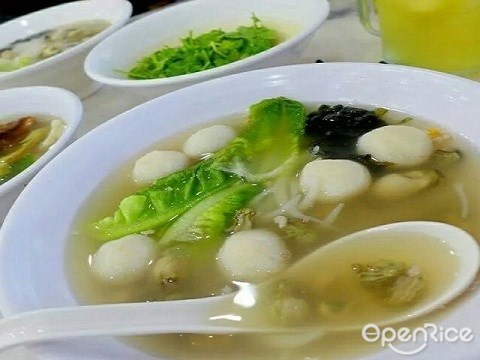 One can never missed out this restaurant as they too had established since the 1980's. Indeed as claimed that their fish balls does not contain any preservatives and made from pure fish meat only. Slightly different from any other fish ball noodles, theirs have seaweed in the soup itself. Besides, the soup tastes sweet and pleasantly good! Topping up with vegetables, fu chuk and if you're ordering the dry version of it, you might notice there's bits of pork lard in it! As it sells mainly fish related food stuff, you can too find Yong Tau Foo here! Stuffed with the good stuff – fish paste, clearly you need to get a few more pieces extra before your foodie peck it off the plate!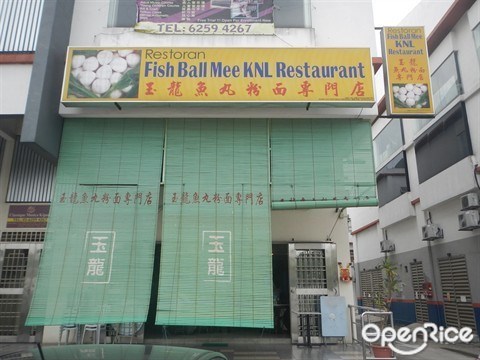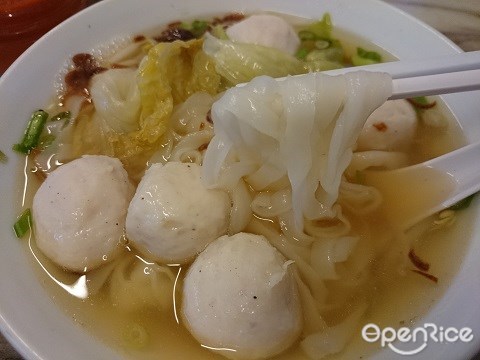 Located near rows of industrial shop lots, KNL Restaurant had gone through years serving its customers at Jalan Yap Ah Shak previously. They are now located here! Good news that this restaurant had more than at least 40 decades of experience of serving you with truly authentic and good handmade fish balls! A bowl of fish ball noodle that consist of freshly made fish balls, lettuce and the ingredient that makes the soup taste good! Another must order item is their specialty of fish skin wanton. Texture wise it feels bouncy and well-balanced fillings to give the fish skin wanton a perfect snack to chew on!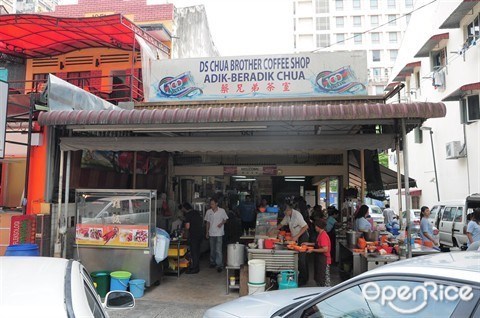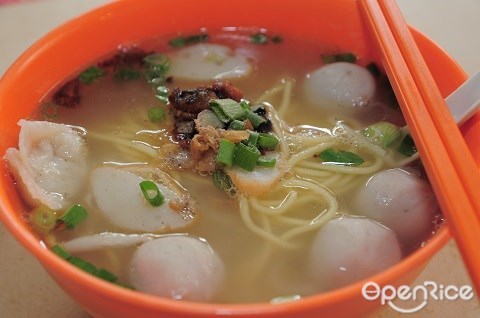 Bet you've heard about this restaurant many times before. Yes, for more than 50 years serving mouthwatering good food, this is also one of the oldest stall here. Until today, the owner still prefers to use market-fresh fish to handmade these bouncy fish balls, fish cakes and fish dumplings! Sit down and enjoy a bowl of piping-hot noteworthy fish ball noodle that uses fried pork lard! Crispy bits that is aromatic and appetizing.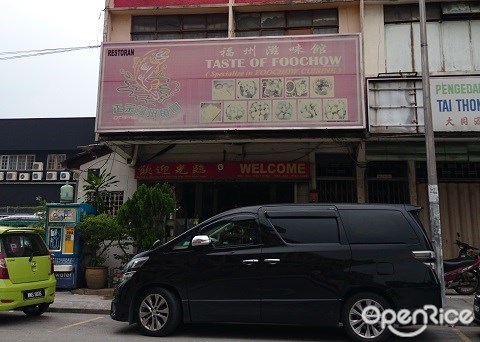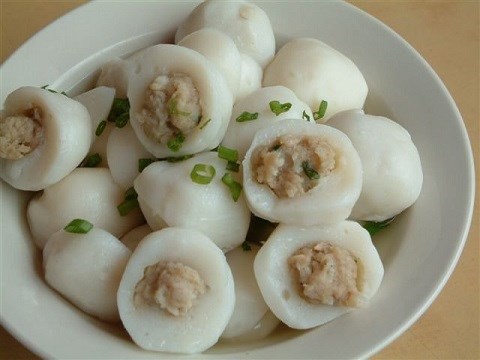 Have you ever tasted fish ball with minced pork fillings? This restaurant is still standing strong despite operating for more than 50 years here. Specialized in cooking Foochow dishes, their fish balls are totally different from the ones we usually eat. Started as Restaurant Hup Yick in the early years, it is now known as Taste of Foochow. While usually savor a bowl of crystal clear kuey teow noodle, here you can get something that's different which is the 'Mee Suah'. Slightly thicker than vermicelli, the texture is smooth and soft too. Besides a bowl of delectable Foochow Fish ball Mee Suah, they do have other specialty like the Red Wine Mee Suah and Foochow Pancakes!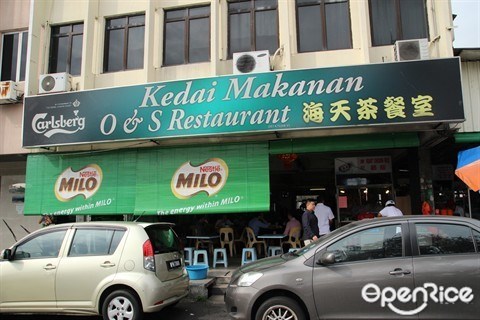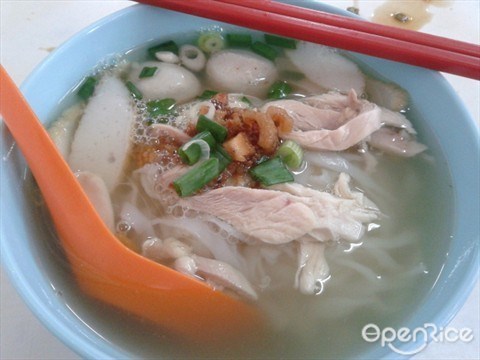 This is the place where delicious food stalls unite. While the above we've introduced to you freshly made fish ball noodles with everything fishy inside, now let's get to another level – Fish ball noodle of course but… with chicken slices, coagulated pig's blood cubes and pork intestine. Perhaps you might think it doesn't sound appetizing, but rest assured; all these mixed together is indeed a match made in this Fish ball noodle stall in O&S Restaurant! By adding all these, it makes the soup feels much more sweeter and hearty filling too!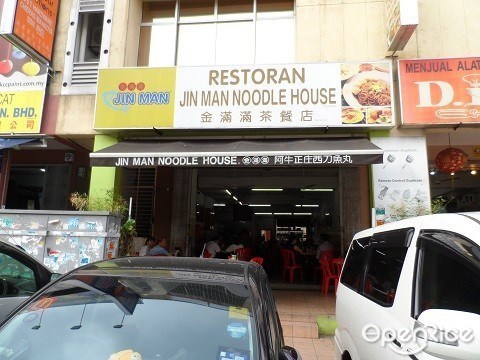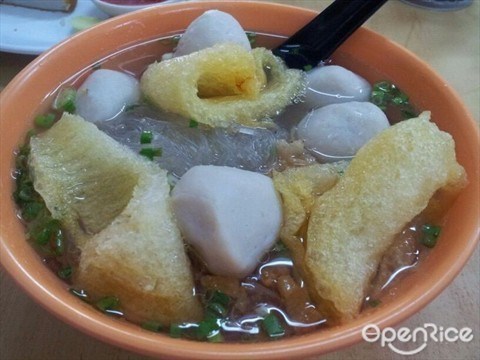 The rising of eateries in Mahkota Cheras had gained many foodies to go all the way to this area to hunt for good food. Nonetheless, they have one of the best fish ball noodles here too! This humble restaurant started their business off at a stall located at Pudu market during the 70's. Not to be missed – the fish cake is a plus point as a crunchy good snack here! If your choice of noodle would be kuey teow, let's try something different this time! How about having Glass noodle instead? Light and thin, makes it good to pair with the soup and the fish balls! Made from White Wolf-Herring fish meat, theirs too are fresh and scrumptious! With pork lard and fish maw, this would leave you hunger for more too!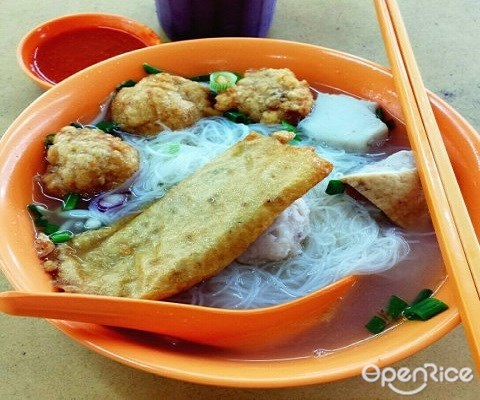 Foodie can never missed out places like SS2 itself. Being well-known for many superb tasty foods here, not forgetting there's too good fish ball noodle here! Located inside Sun Hin Loong restaurant, this fish ball noodle is known as Kampar Fish Ball Noodle. Served with fried fish balls, fish paste stuffed fu chuk, tofu with stuff fish paste and the noodle. Remember to dip those fish balls into the given cordiment – that little plate of chili sauce. Spicy and tantalizes your tastebuds! The soup is flavourful too with a little of sweetness from the fish balls itself. Indeed an appetizing bowl of mouthwatering noodle!
Find out more top noodles in Klang Valley
Discover more chinese noodles in Klang Valley
Other Related Topics