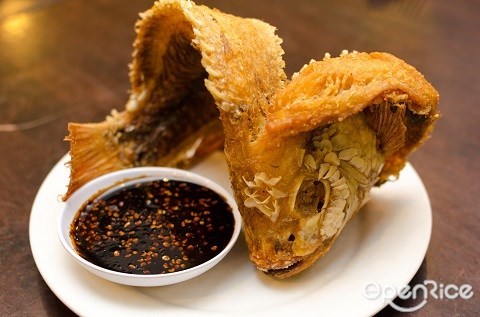 Indonesia's food scene is as numerous as its islands; 17,000 of them and counting; and as vibrant as its 250 million citizens. Since Malaysia is a neighbouring country to this large archipelago, we are ever so fortunate that the taste of Indonesia has found its way to these Top 10 Amazing Indonesian restaurants in Klang Valley.
(The restaurants are arranged in no particular order.)
1. Anggrek Kuring @ Puchong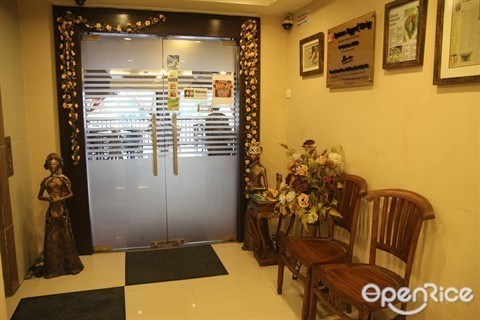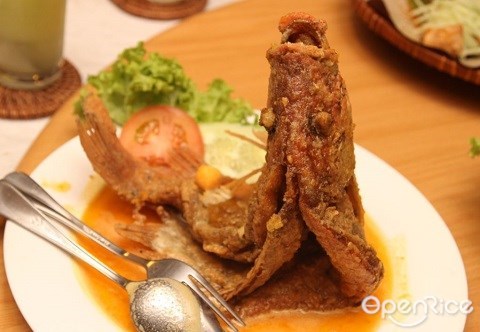 Anggrek Kuring is the Indonesian restaurant that was founded by Ibu Fungsiwaty. He has established two branches i.e. Puchong and Cyberjaya with the help of a chef from Indonesia. Together they re – created famous Indonesian delicacies, one of which is Ayam Presso. Ayam Presso is an Indonesian food that cooked in a pressure cooker until the bones become soft and edible. Then just as a customer orders the Ayam Presso, it is deep fried till its golden brown and crispy. Another unique dish is the Standing Fish. Using a medium sized Grouper fish, it is deep fried and then immersed in butter egg yolk sauce as a finishing touch. If you are in Puchong during lunch hours, you will be pleased to know that they have set lunches that give you a bit of everything in their menu. Anggrek Kuring also does a lot of corporate events and catering services.
2. Ayam Penyet Ria @ Ara Damansara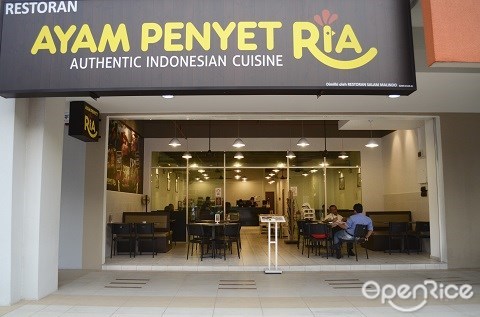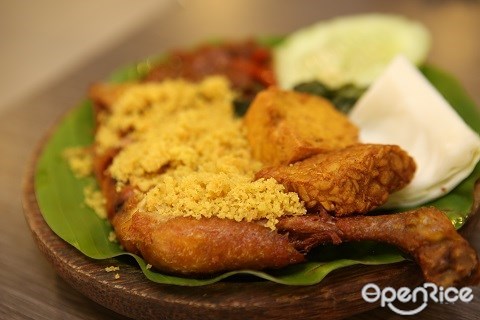 In January 2013, Siblings, Eugene & Dianne, opened their Indonesian restaurant in KL. Ayam Penyet Ria is a franchise that started in Batam, Indonesia and now has outlets in Malaysia and Singapore. The signature dish, Ayam Penyet, uses ayam kampong or village chicken. This Indonesian food is marinated, deep fried and then "flattened" so that the meat is easily removed from the bone. The act of flattening the meat is where the name penyet derived from. Eugene and Dianne explained that they only use Ayam Kampung to prepare this dish in order to maintain the original recipe even though many ayam penyet restaurants have switched to normal chicken which is much cheaper. The Ayam Penyet set comes with a side of rice, soto, tofu and tempe; raw cabbage; and their special sambal. Unlike other Indonesian restaurants, Ayam Penyet Ria hand crushes their sambal instead of blending it so that you can still taste chunky tomatoes in this very mild yet appetizing sambal.
3. Bumbu Bali @ Puchong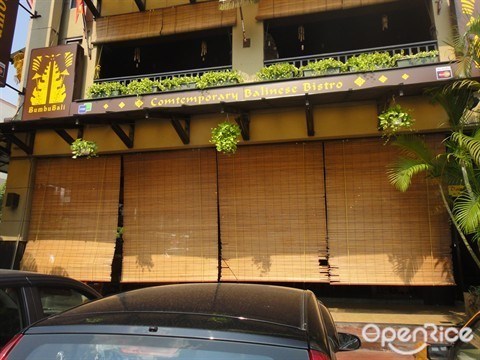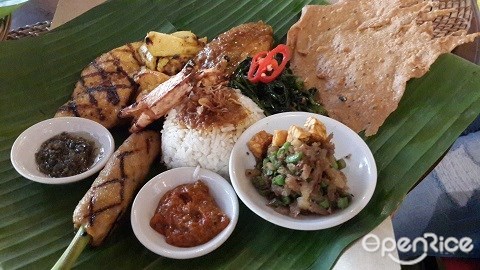 Bumbu Bali is a family enterprise with branches such as Ole Ole Bali and the Waterlily Bistro under their umbrella. When you walk into this Indonesian restaurant, you are immediately transported to the beautiful island of Bali. The interior, sculptures, and even background music are all Balinese. Bumbu Bali carries a fusion Balinese menu and the signature dish would be the Nasi Campur, which is a combination of Balinese Grilled Lemongrass seafood, meat, and served with Lawar Kacang (beans salad), Rempeyek, Sambal Terasi & Sambal Matah. All the Indonesian foods at Bumbu Bali are specially created in their kitchen and therefore you will not find another place that serves the type of dishes that they do. When you are at Bumbu Bali, do order the Pisang Bakar for the dessert. The banana is grilled while their special caramel sauce is layered over the banana. It is served with peanut candy and a scoop of rich vanilla ice cream.
4. Bumbu Desa @ Suria KLCC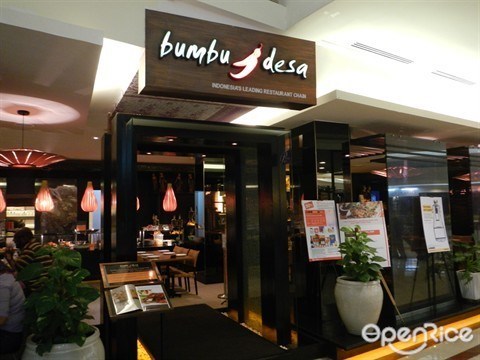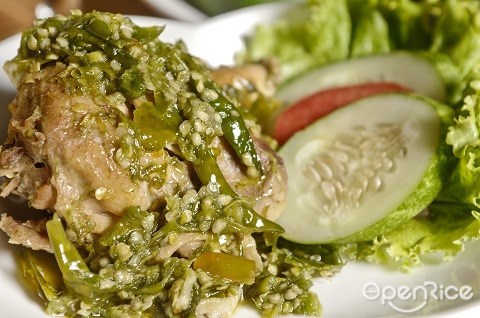 Bumbu Desa was introduced to Malaysians in 2010 by AUM Hospitality (AUMH), the master franchisee of Bumbu Desa in Malaysia. This Indonesian restaurant was first opened at The Curve in KL, serving Padang, Sunda and Malay specialties. Bumbu Desa is a place where customers can revel in the comforting ambience and in the authentic home-cooked style dishes with a friendly service crew. There are a few Indonesian foods that stand out at Bumbu Desa such as the Ayam Cabai Ijo or marinated chicken with green chili and spices. In addition to that, the Rendang Ayam is also one of the best selling Indonesian food at Bumbu Desa. It is slow-cooked chicken with spice making it very hearty and fragrant dish. If patrons are looking for something lighter on the palate, the Spiced Chicken Soup or Soto Ayam is highly recommended.
5. Dancing Fish @ Bangsar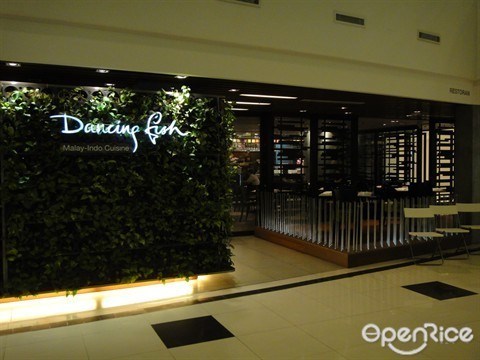 Drawing inspiration from West Java, Joshua Teoh and his business partner established Dancing Fish in November 2010. In June 2011, Dancing Fish has also branched out as an Indonesian restaurant at Setia City Mall in KL. Named after its signature dish, the Dancing Fish is an absolute must try Indonesia food in this restaurant. In Indonesia, the Dancing Fish is prepared using Gourami fish; which is not available in Malaysia. Therefore, Joshua and his chef ingeniously swapped the Gourami with Red Tilipia, which is taken live from the tank and deep fried in hot oil for 3 – 4 minutes. The fish comes out golden and crisps till you can eat the fins, tail, and bone. A customer can have the same Dancing Fish served in a variety of different sauces such as the sambal terasi with kecap; all which were carefully tested and tried by Joshua and his team to ensure that patrons enjoy the Indonesian foods offered at Dancing Fish.
6. Es Teler 77 @ Pasar Seni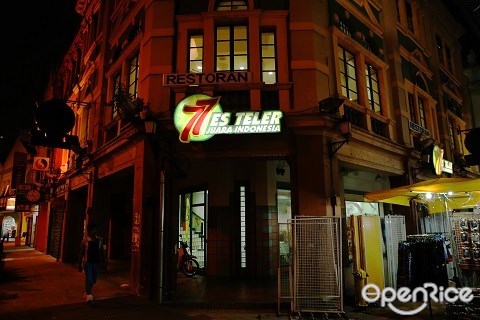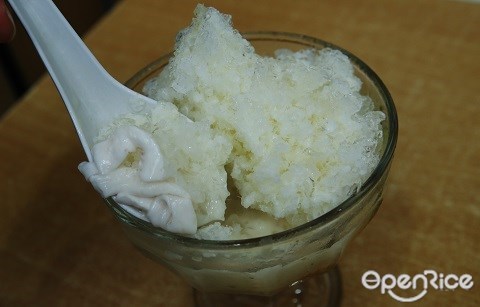 Es Teler started out as a humble stall by the streets of Jakarta managed by Ibu Murniati and her family. After being crowned the champion of Es Teller in a nationwide competition in 1981, Es Teler rose to fame and now has 200 outlets across Indonesia. In 2010, Es Teler was opened as an Indonesian restaurant in KL and has been serving delicious Es Teler to locals and tourists alike. The secret to their Es Teler is the syrup that is handmade in their central kitchen in Subang. The syrup is made of plain sugar as well as other ingredients and constantly stirred for 2 hours. The Es Teler is similar to our Air Batu Campur but it only has fresh fruits such as honey jack fruit, coconut flesh, and avocado, simply refreshing on a hot day. This Indonesian restaurant in KL also has other popular dishes such as the Oxtail Fried Rice and Mie Ayam Pedas.
7. Sari Ratu Prima @ Kelana Jaya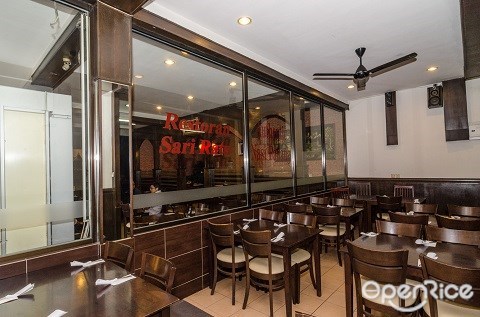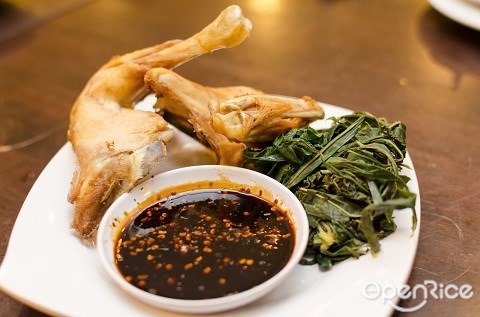 Sari Ratu Prima has been in Malaysian food scene since 2003 and in the 11 years they have been in operation, they have 7 outlets and in December 2014, they have plans to open a branch in Putrajaya. Sari Ratu Prima serves authentic Padang food, specifically Nasi Padang. Customers can select a variety of dishes from the buffet spread or order from the menu. Dishes that are good complement with the Nasi Padang is Ayam Pop, Gulai Tunjang or Beef Tendon Curry, and Sambal Hijau. To complete your meal, try the famous Indonesian dessert Es Teller that has additional sago cooked in syrup, which gives it a pinkish hue and making the dessert look even more appetizing. The atmosphere in the restaurant is very comfortable and it feels like you are having a meal in your own home.
8. Waroeng Iga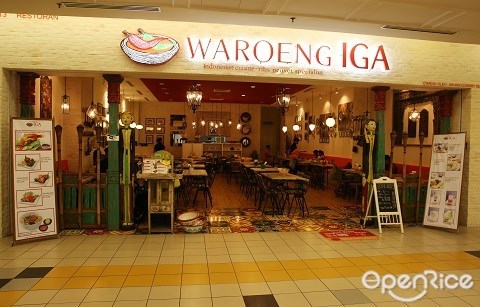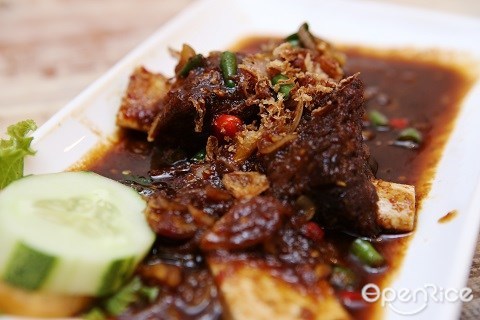 Waroeng Iga opened its first branch at the Strand in 2011 even before the shopping mall was launched. Slowly they gained a customer base who loved them for their tender Iga or beef ribs. One day, a member of the management team at 1Utama had the opportunity to taste their food and immediately fell in love with their dishes and gave them the opportunity to open an outlet at the new wing of 1Utama in July 2013. The dishes of Waroeng Iga are based on East Jawa cuisines and their ambience and decoration also exudes the charm and beauty of both Bali & Yogyakarta. The must try signature dish is the Iga Cabe Ijo or Beef Ribs cooked with green chili. The marinated beef is cooked with a sweet and spicy dark sauce till tender where the meat just slips off the bone. It is best served with white rice & a bowl of clear soup.
9. Waroeng Penyet @ Paradigm Mall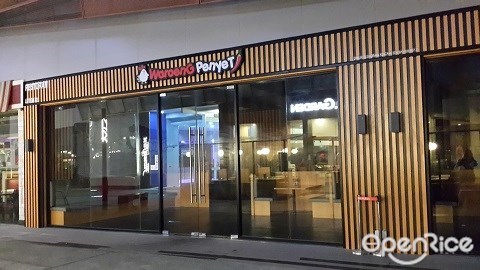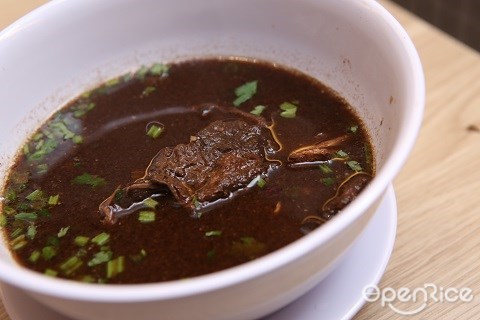 The story of Waroeng Penyet began in November 2007 by a group of Indonesian graduates from Malaysia. They realized that there was a vacuum of mid-priced East Java food in Malaysia. Today they have four branches in Malaysia. Waroeng Penyet has 34 dishes in their menu with the bestselling dish being the Ayam Penyet. But what makes this restaurant stand out among the other Ayam Penyet restaurants is actually the Rawon Soup; which is a famous soup in Indonesia but not served at many restaurants. The soup is black from the many herbs and spices and may not look appetizing but the aroma from the hot soup is simply irresistible. The Rawon soup also has generous amounts of tender beef strips. It is an ideal side dish with your Ayam Penyet set.
10. Warung Leko @ the Curve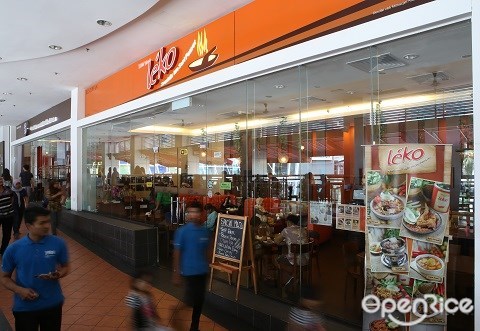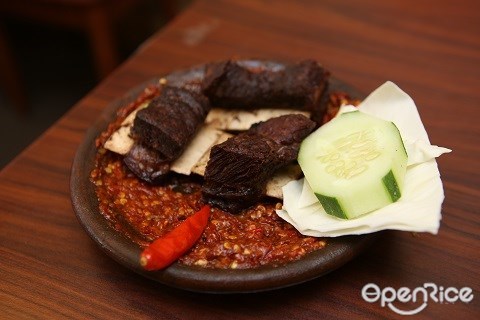 Warung Leko serves authentic dishes from Surabaya and opened its doors to Malaysians in 2012. Warung Leko originated from a franchise in Indonesia that has more than 60 outlets across the country. The bumbu or seasoning used in all their dishes come especially from Indonesia. The signature dish of Warung Leko is its Iga Hot Plate or Beef Ribs on Hot Plate. The beef rib is imported from Australia and New Zealand and marinated with a sweet sauce before grilling on the hot plate. The beef is so tender that it slips off the bone with little effort. It is served with special sambal or spicy sauce for enhanced flavour. According to the founder, Wiet, the kitchen is able to customize the sambal according to your preference, from mild, spicy to super spicy.
Search for more Hottest Indonesian Foods in KL & PJ
Discover more Hottest Fish Restaurants in KL & PJ
Other Related Topics