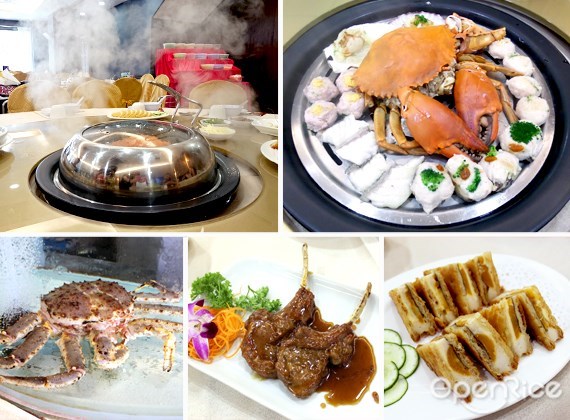 To enjoy fresh seafood, first, you have to get to the sea and catch them yourself. Of course not! Leave them all to the fishmongers and of course, the top chefs from The Harbour Seafood Restaurant stirred up the best to serve to your table right after you ordered!


FRESHEST Caught Imported Live Seafood - All Swims in Tanks!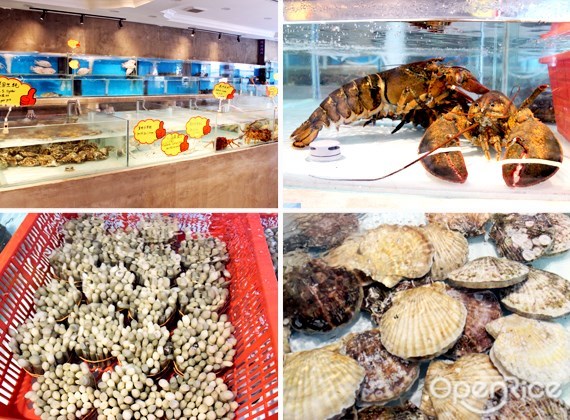 The Harbour Seafood Restaurant would be the only seafood restaurant in Cheras here that has large aquariums containing fresh live seafood that can be seen upon entering the restaurant. Most of the seafood here are imported be sure to enjoy the high-grade seafood here too.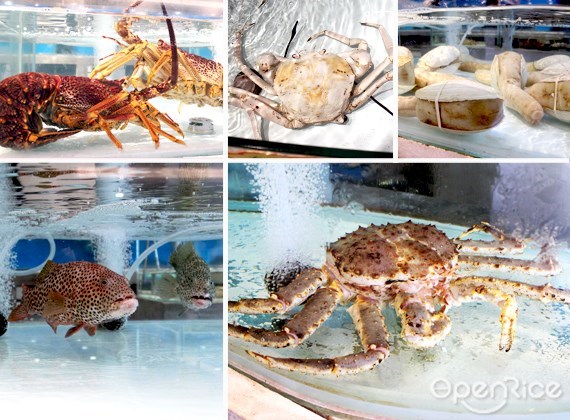 From Australian Crystal Crabs, Lobsters, U.S Oysters, California Geoduck, Hokkaido Scallops, Coral Trout fishes, XXXL King crab and much more you can spot from the aquarium. Indeed shocking to see a huge aquarium side they had to store live seafood, what a find!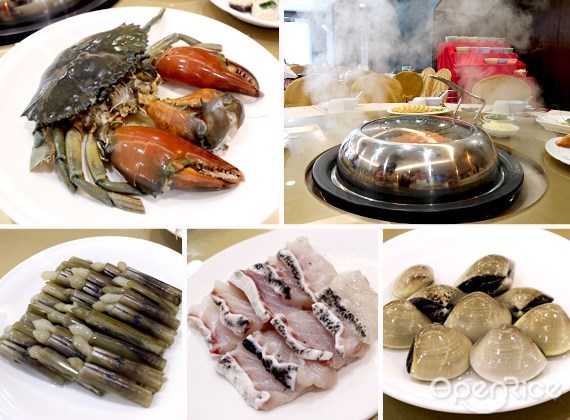 What we've picked? Feeling thrifty but want to splurge on food, here is it (from anti-clockwise): Indonesian Meat Crab, Baby Bamboo Clam, and White Sand Mussels were so fresh that we couldn't resist ordering; plus King Grouper fish slices too made us salivate! Fresh and best eaten steamed, that's far best we could ask for!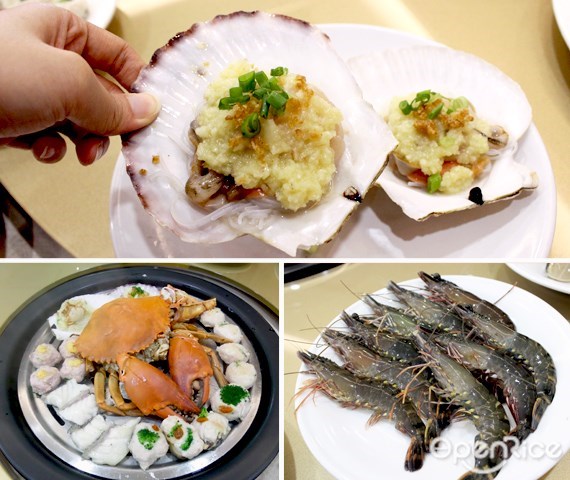 Upon served, placed that seafood into the steamer, steamed without any seasoning or of course if you would love suggestions and minimal seasoning, here's one of it like the Hokkaido Scallop – Steamed with Garlic Minced style. A juicy and huge piece of scallop, totally appetizing.


IBERICO Pork Available Here Too!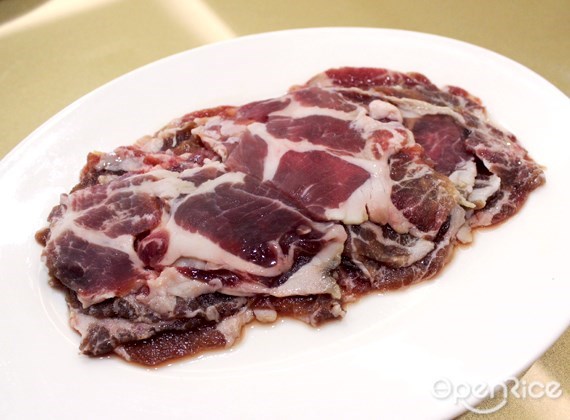 Iberico pork are imported and usually originated from Spain, beautifully marbled and full-flavored pork loin slices, and it is known as one of the richest pork you can find; didn't know it tastes refreshingly delicious eaten the steamed way. Worry it might smell gamey? Not. at. all. Yes, not at all! Thumbs up.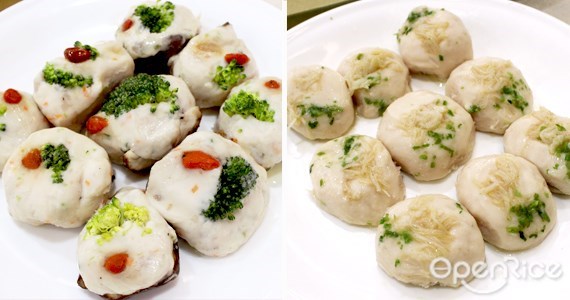 Enjoy eating homemade balls too? Here at The Harbour Seafood Restaurant, they are purely homemade which is chewier and of course freshly made daily! Not to be missed – stuffed chicken balls with dried scallops and stuffed fresh mushroom with special sauce, so bouncy and juicy after being steamed till perfection!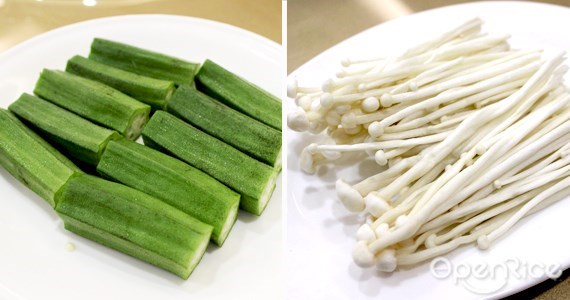 Vegetables too available for order for the steam pot here, where you can always balance up your palate since seafood and meat were chosen the most.


What's Beneath the Steam Pot? Smooth & Steamy 'Seafood' Porridge!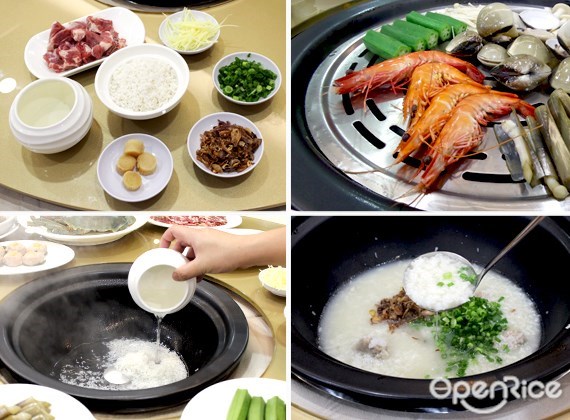 It doesn't stop just at the steam pot part; let's reveal what's beneath it. Cook in a stone pot before the steaming process starts, you can select your porridge base – 4 choices of porridge base to choose from:

- Porridge with dried scallop & pork ribs
- Porridge with dried scallop
- Porridge with dried scallop & pumpkin
- Porridge with dried scallop & flower crab
OR
- Soups with Chinese Herbs


Upon selected, add in rice grains and ingredients, then it is closed up and then seafood is being steamed, the essence is dripped down and that is how the porridge absorbs the 'fresh' seafood taste which made it tastes smoother and richer. Finish up all the seafood and lastly open up to taste the porridge. We totally like the idea where you get to enjoy a totally different taste of porridge!


Recommended Signature Dishes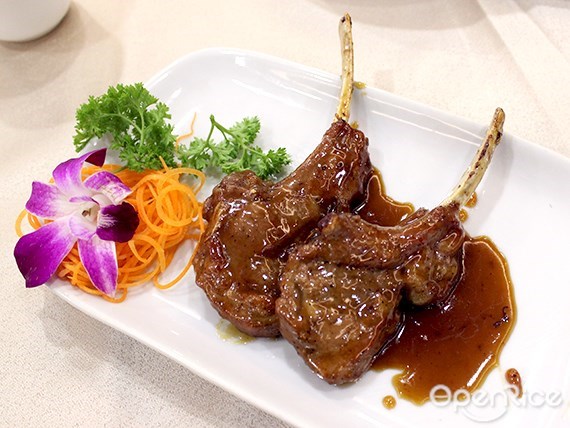 This is totally recommended – Baked Lamb Ribs with Honey Style were tender and not chewy at all! Wrapped up in homemade sauce, thick cut of lamb ribs was finished upon served!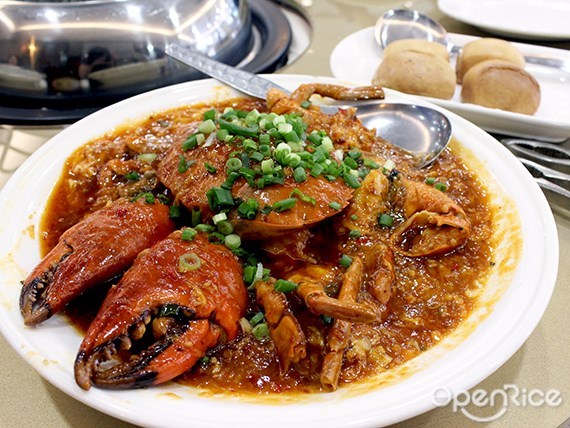 Don't feel like having steamed crabs? Then you can opt for a different cooking style of course. We have chosen to enjoy it in Chili Crab style, where you can order fried mantao buns to be eaten with that thick gravy. Totally mind blown!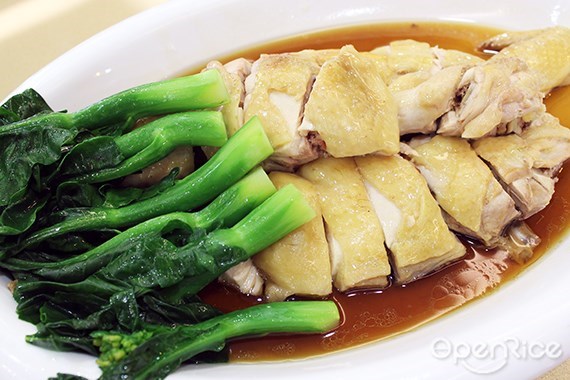 Steamed chicken was recommended by their chef and we tested it. Steamed Chicken in 'Shun De' style – uses 'Kampung' Chicken only, therefore, the mean is leaner and juicier too.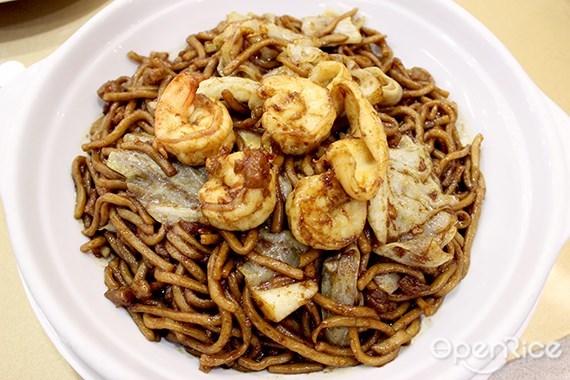 Fried homemade noodle with seafood in Hokkien style – springy noodle texture where you can't really get it elsewhere, here's why you should try this! Special secret recipe from the head chef here, the cook uses fresh seafood like huge prawns and squid, enjoyable and we gobbled down the whole plate without a doubt!


Must Try Appetizers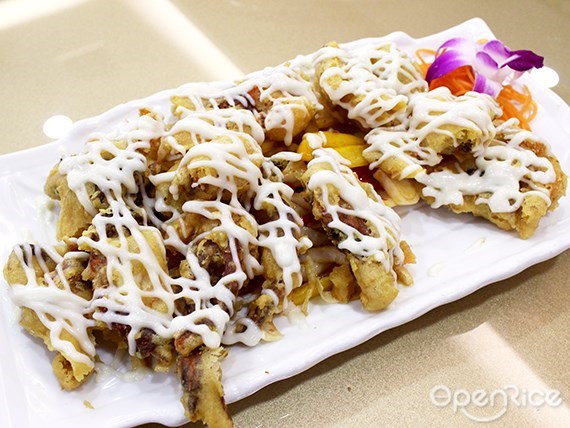 To satisfy your hunger pangs while waiting for the food to cook, try this Deep Fried Soft Shell Crab with Chef Special Sauce. Soft yet crunchy that one piece could never be enough. Appetizing enough, it is eaten with onions and bell peppers that are cooked with the special sauce until fragrant!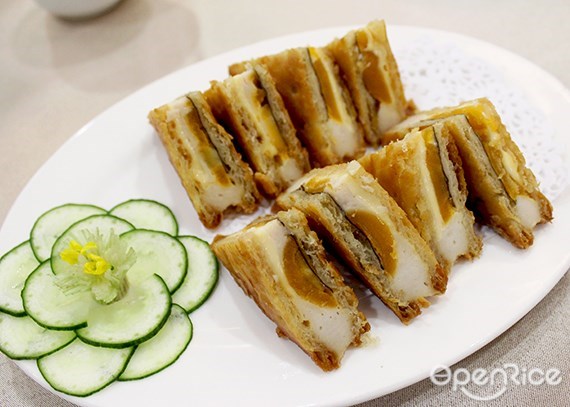 If this could not satisfy your craving, don't just stop there! Continue with this recommended Deep fried Layer pancake for a special oomph that gives you the best foodgasm! It is made of salted egg, seaweed, and cheese and sandwiched together for a better mouthfeel! Fragrant pan fried smell and crispy, worth the try!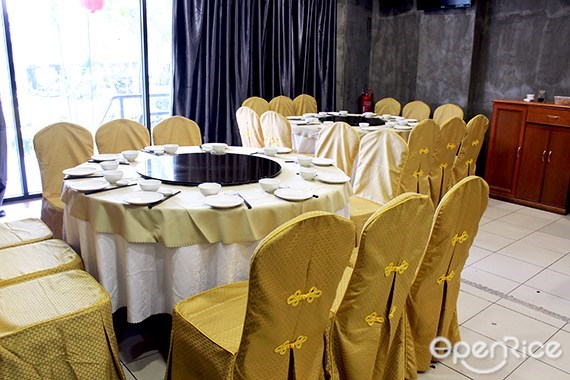 Harbour Seafood Restaurant would be the right place for all kinds of celebrations as the cater for birthday parties, wedding dinner and all sorts of gatherings as they can fit up to 180 pax!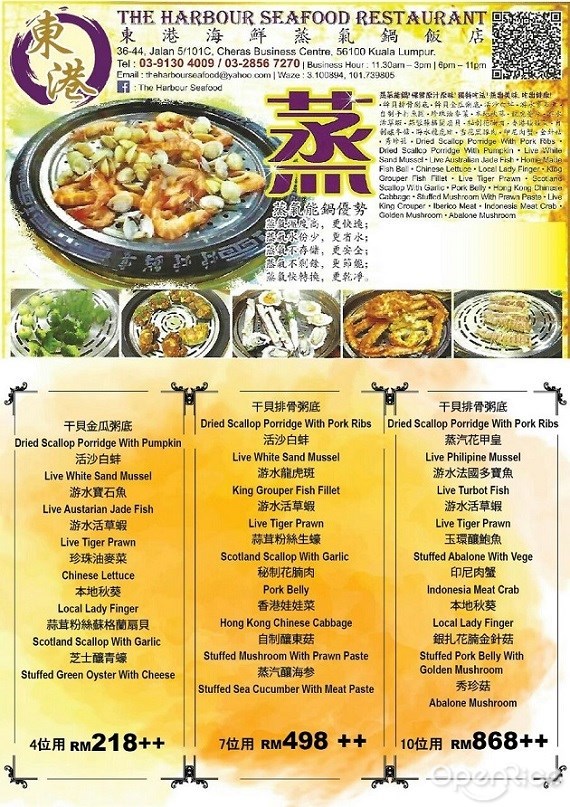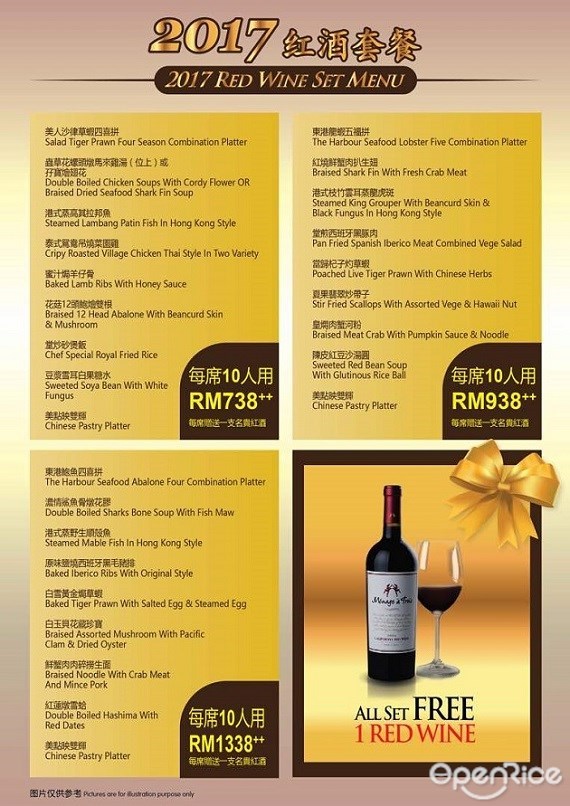 The Harbour Seafood Restaurant is spacious and has lots of parking space too. Plus point if you plan to eat there with a group of companies, they have the private rooms too. A good restaurant choice for fresh seafood and delicious meals, The Harbour Seafood Restaurant is it.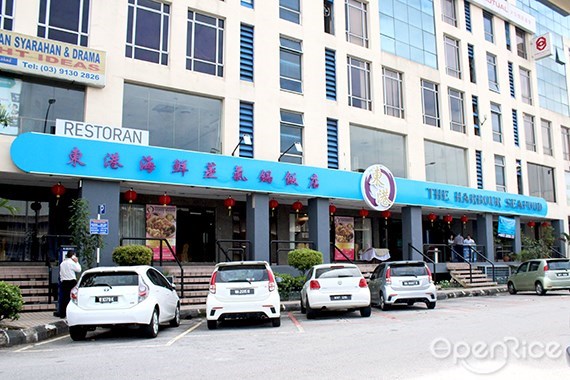 More information: The Harbour Seafood