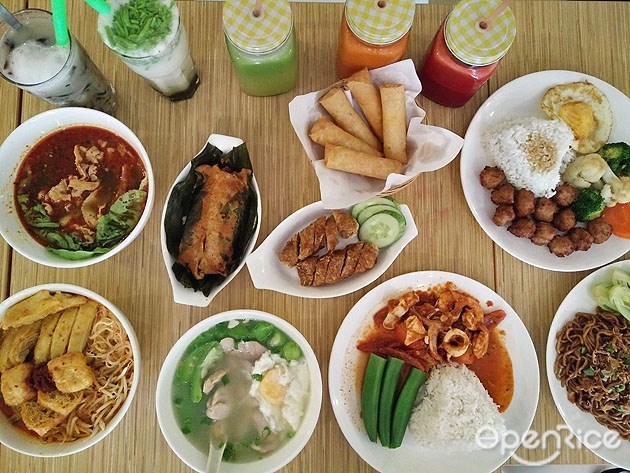 Hectic lifestyles often lead you to overindulge in fast food? Gaining weight, over-eat or just gorge on food so that you can feel fuller without the need to spend more on delicious healthy food? Those are all wrong because EAT WELL RESTAURANT has the answer to all your eating plans!


Eat Well Restaurant is located at the hustle bustle side of Puchong – Bandar Puteri, but fret not; you'll surely get a seat at this spacious restaurant and enjoy your meals here. Authentic Taiping 'Ah Ma's recipe' that's been passed down for generations, let's check out what do they have there!


Ingredient-focused Soup Range


How long have you not enjoyed a truly good soup boiled by your mother? If you're far away from home, come over here and indulge in this truly flavorful soup dishes because the ingredient plays the main part here. Sweet, flavorful and light, soup that is boiled for hours with the best ingredients used; making it so good to be eaten with rice and noodles (add-on available).

SLOW BOILED CHICKEN BROTH WITH CHICKEN AND CHINESE MELON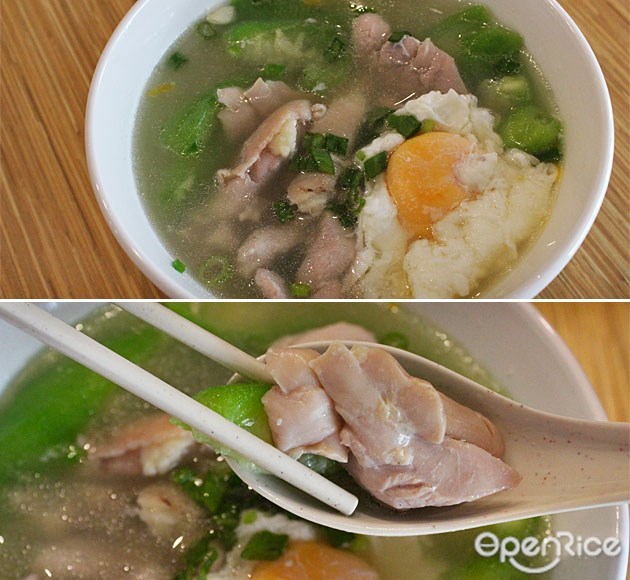 Generous pieces of soft and tender chicken meat can be seen in this bowl of soup. The sweetness of the meat and refreshing taste of the Chinese melon used; never thought that this combination could do wonders in a bowl. Deboned chicken meat that's nicely cooked, to add in more nutrients needed, choose the option to add an egg to it!


SPICY MA LA CHICKEN BROTH WITH PREMIUM PORK BELLY & ROMAINE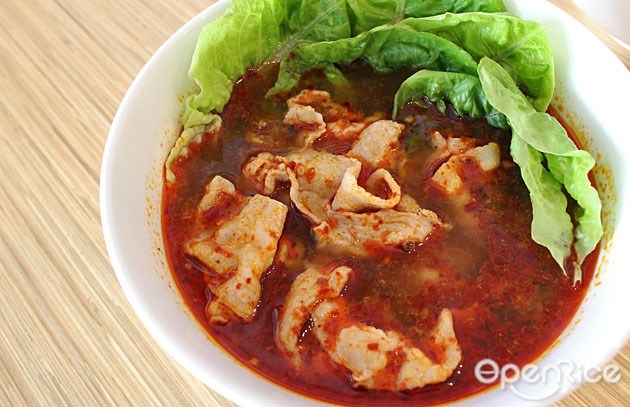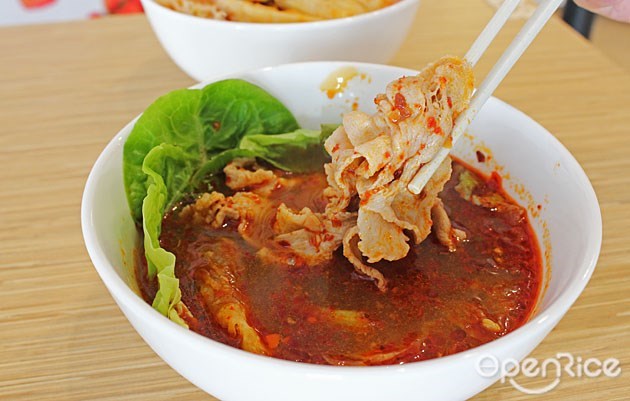 If you're feeling a little bit adventurous to try Eat Well's version of home-recipe 'Ma La' soup, go ahead because it is really worth the try! Mild spiciness that helps enhances appetite and warms your body up as herbs are used in it too. Not forgetting that premium pork belly fresh meat that's tender and aren't chewy; you might want to add rice or noodles to enjoy this soup!

Homemade at it's best – Rice Dishes with a Healthy Twist
Created to adjust to your needs and as usual never stingy with the portion given, everything in this plate is the essentials for sure. With a good portion of vegetables, meat and carbs; you totally gotta check this home-recipe for sure!


RICE WITH FRIED PORK BALL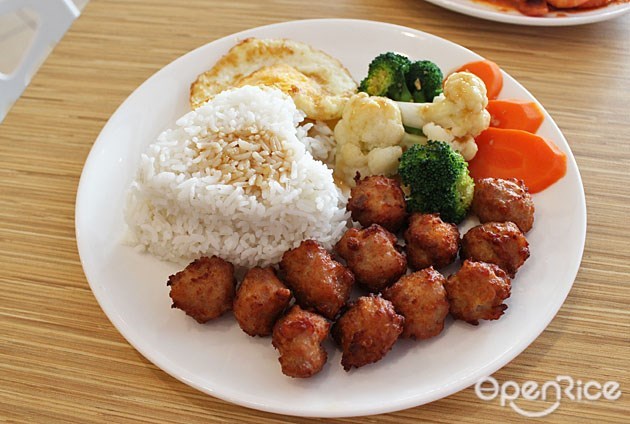 Look at the pork balls! These are truly the homemade style that reminds you of home. This pork ball that is crisp on the outside and fluffy in the middle is so flavorful and a must try, totally tempt your taste buds for more!


RICE WITH TOMYAM SEAFOOD AND LADIES' FINGERS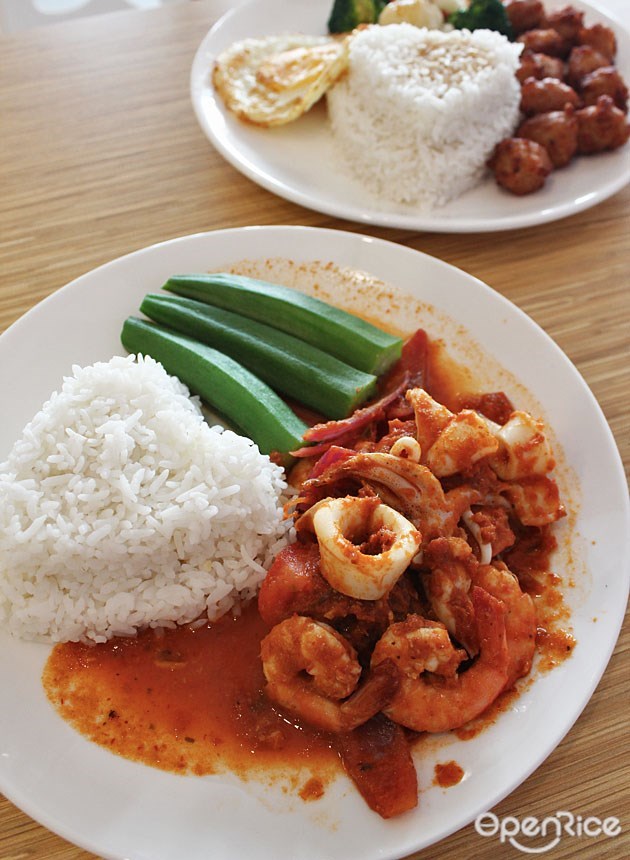 Hands up if you love to enjoy Tom Yam with prawns and squid just like how we enjoyed this plate of treasure. Slight sour, spicy and sweetness from the fresh seafood, the pastes and recipe were all gotten from the owner's grandmother! Now, who says the healthy meal isn't tasty?


High-Quality Homemade Noodles
Extensive choices of food Eat Well Restaurant has; enjoy some homemade noodles if you're in the mood for something soupy. Worth mentioning as the noodles were handmade and no preservatives or additives were used. Check these delicious selections out:


CURRY MEEHOON MEE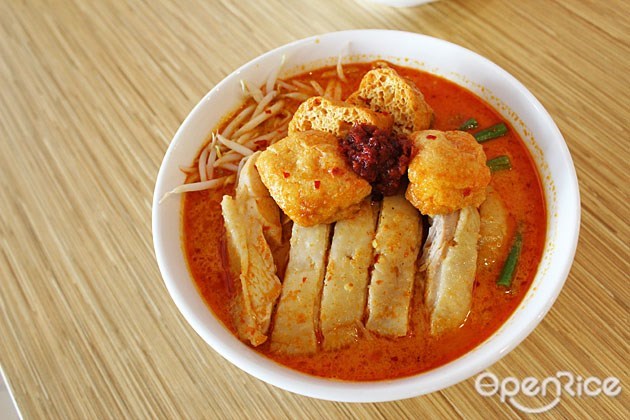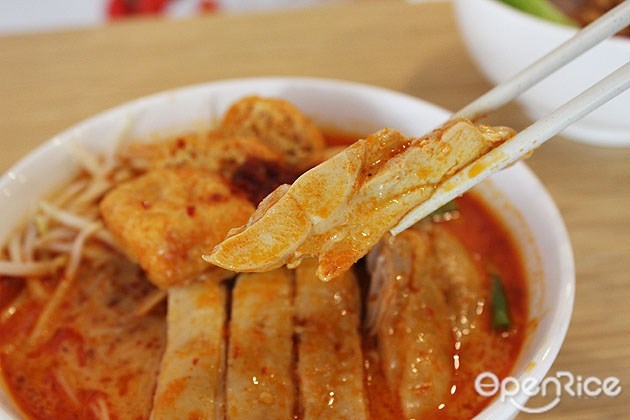 Smooth poached chicken is used in this bowl of fragrantly good curry mee. Don't be deceived by its look, upon trying on the curry broth, you will enjoy until the last sip of broth!


DRY NOODLES WITH BBQ CHICKEN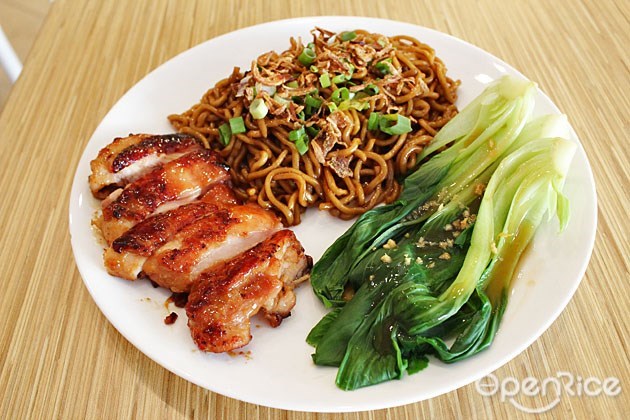 A common dish did uncommonly well, everything pairs up well. Slightly charred edges on the skin of the BBQ Chicken and nicely marinated makes it so good. What could be more delicious than this BBQ chicken that isn't oily and done just right?


Homemade Secret Recipe Dishes at Its Best
Not forgetting some side dishes to munch on while you wait for your food here, many patrons will order their signature dishes like the Homestyle Otak, Fried Crabmeat & Pork roll or the Spring Roll.


HOMESTYLE OTAK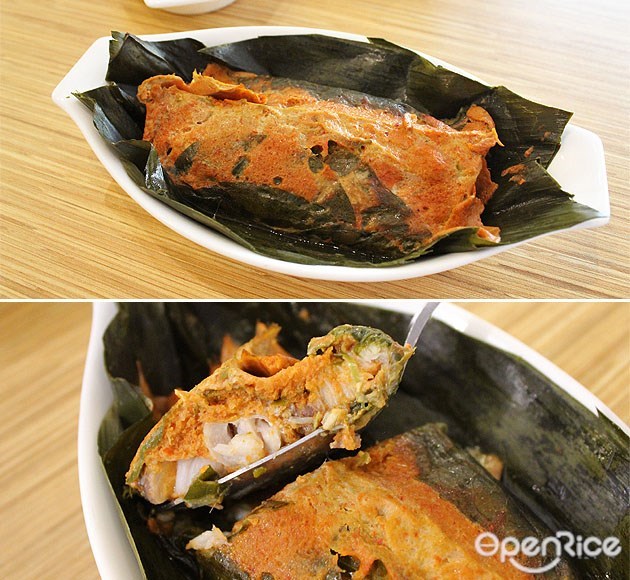 Unlike the southern style 'Otak-otak', you'll sure to enjoy this as it is packed with real fish meat inside covering with the home recipe, making it the best from the rest. Smooth and fragrantly good fresh coconut milk, soft and absolutely the right Otak-otak texture!

FRIED CRABMEAT & PORK ROLL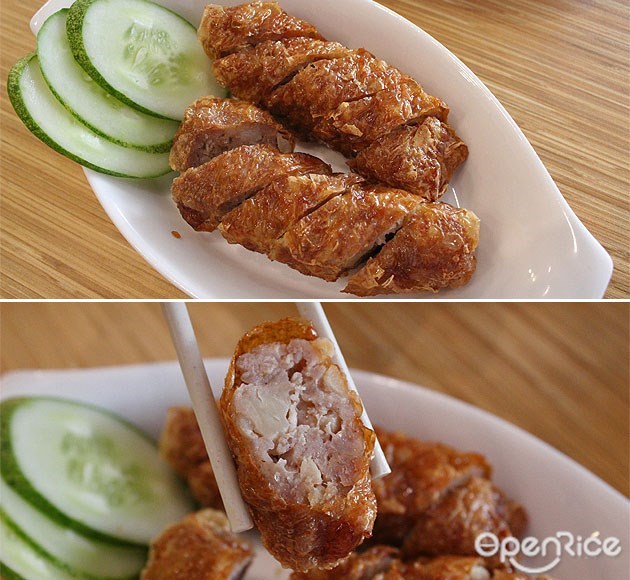 Another recommended snack to munch on – fried crabmeat and pork roll; many patrons were seen enjoying this dish as it is delicious and it is a sensational dish that always pleases the crowd! Nicely marinated meat and water chestnuts used, no wonder it tastes so good!

SPRING ROLL

Moist turnips and carrot fillings inside then wrapped with the spring roll skin and deep-fried, who doesn't love fried spring roll?

SPECIALTY BEVERAGES


Fresh Fruit Juices & Boosters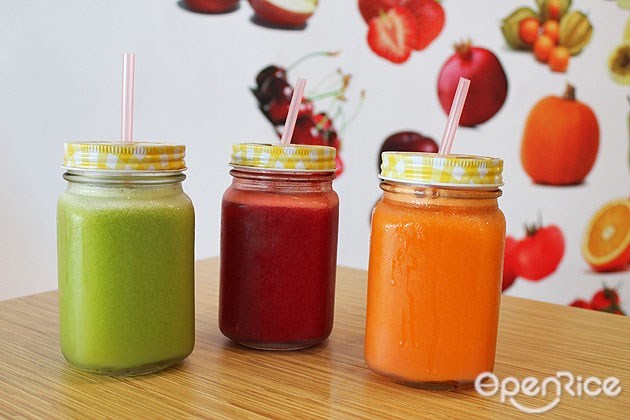 Since Eat Well Restaurant focuses only on the best ingredient-driven food, they never forget about serving you the best even when it comes to beverages. Fruit juices were purely made from the fruit itself and no water or sugar added, this truly defines a healthy beverage that helps replenish the needed nutrients and vitamins in your body.


Soya Ice Beverages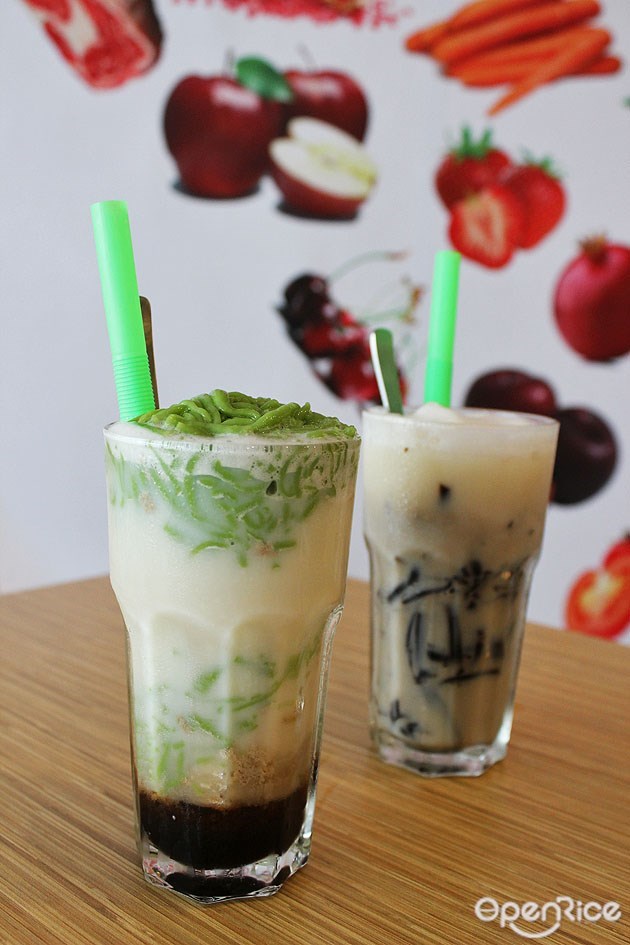 We heard that the Cendol served here were totally different from others as they use Soya to replace the coconut milk. Lighter and healthier, the soya here was freshly made daily too! Other soya choices to choose from: Soya Cincao, Soya Ice Blended or Soya Redbean.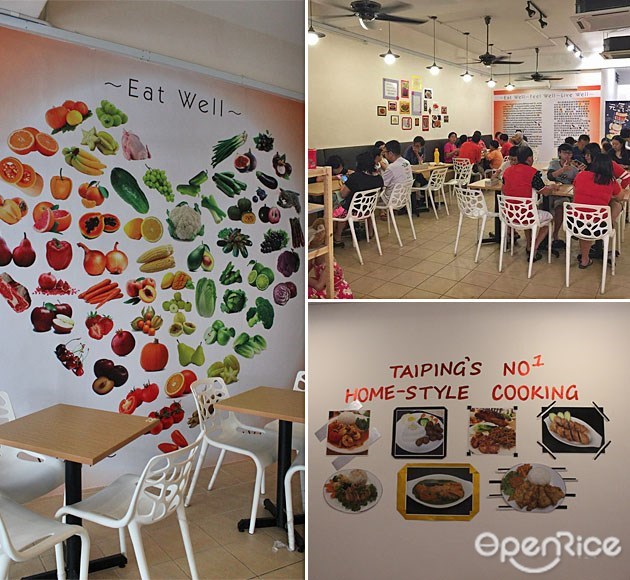 A restaurant that serves healthier meals and focuses on only the good ingredient to use on every plate of food they made, they are indeed worth the visit! Many returning patrons were here because they just love the homey taste that is cooked with love and truly satisfies your taste buds for real. Why not dine here and enjoy a healthier food option that you can't get elsewhere?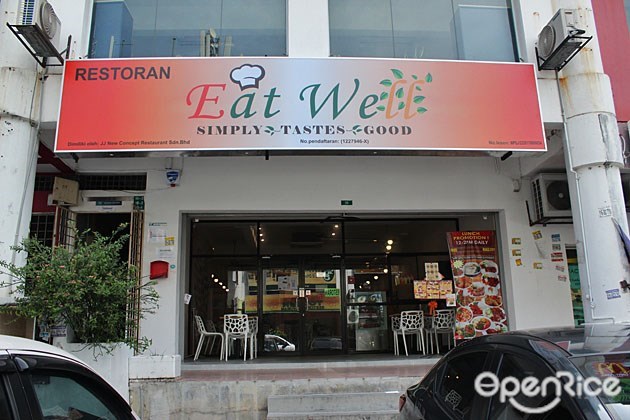 EAT WELL RESTAURANT