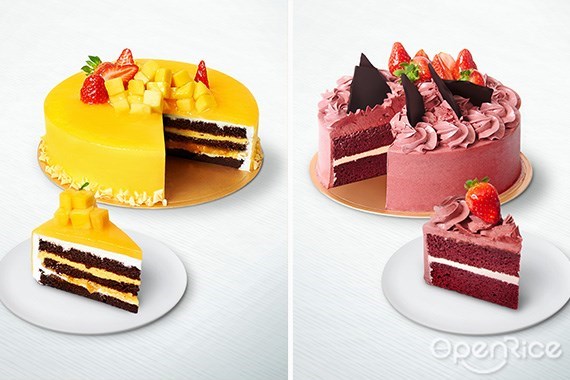 Been showering her with flowers every year? Make a change. There are many things that you can get her especially when dessert or sweet treat makes a good deal to win her heart straightaway! Something that you might not even expect it to be, but this will surely be a better smarter choice!
In conjunction with Valentine's Day this year, BreadTalk is here to save the day! With these delectable cakes, you could choose from, let's take a look at it!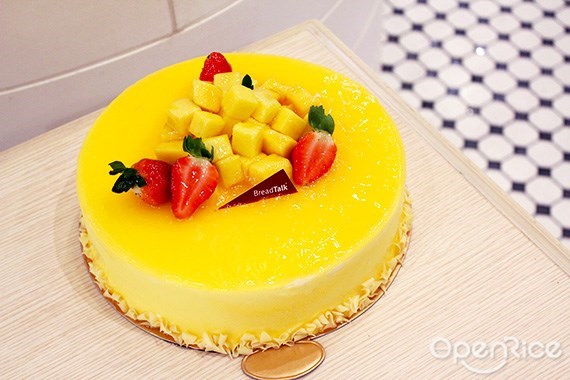 Unlike the ordinary Mango cake, fresh fruits and mangoes were used in making this cake – Mango River is it. Tempted?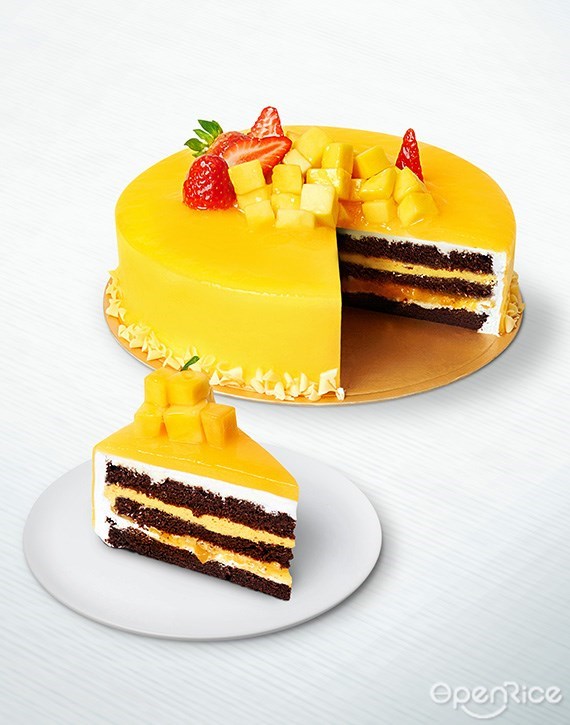 If you think there's no surprise inside, you're wrong! Cut it open to reveal layers of madness that come with creamy mango mousse and chocolate sponge cake layers making it a great texture. Cakes are freshly baked daily, thus you'll be able to taste the freshness of the mangoes used in the cake.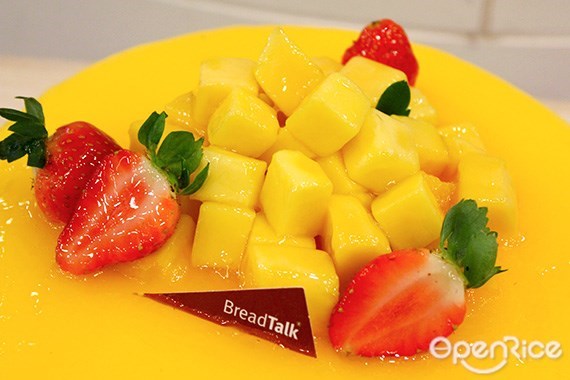 Yup! It comes with Strawberries garnished on top on the cake! Totally absorbed into this cake, isn't it? Not your ordinary Mango cake, this will surely be a successful 'pick-me-up' kinda cake!
Pricing for Mango River:
RM7.65 / slice
RM58.30/ 0.5kg
RM73.15/ 1.0kg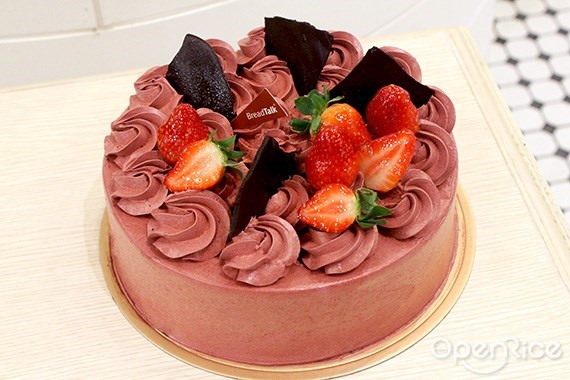 If her personality isn't the vibrant fruity one, then go ahead for this Red Velvety instead! Looking romantically nicer in a darker shade of red, you'll love how this cake looks like. With buttercream that is made to look like petals of roses topped on it, no doubt this looks classy that suits her for sure!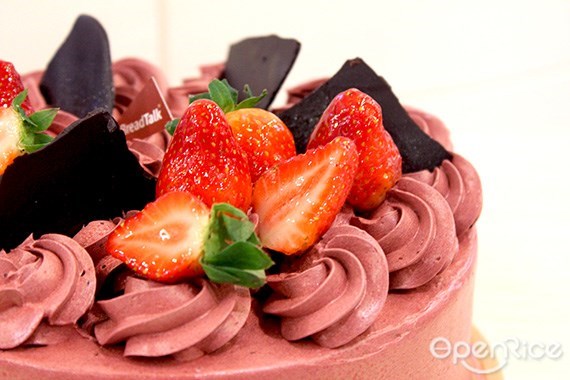 Smooth and creamy, cut it open to reveal the great red and white color tone inside. Made from sponge cake and with a layer of cream cheese, a must try Red Velvet cake!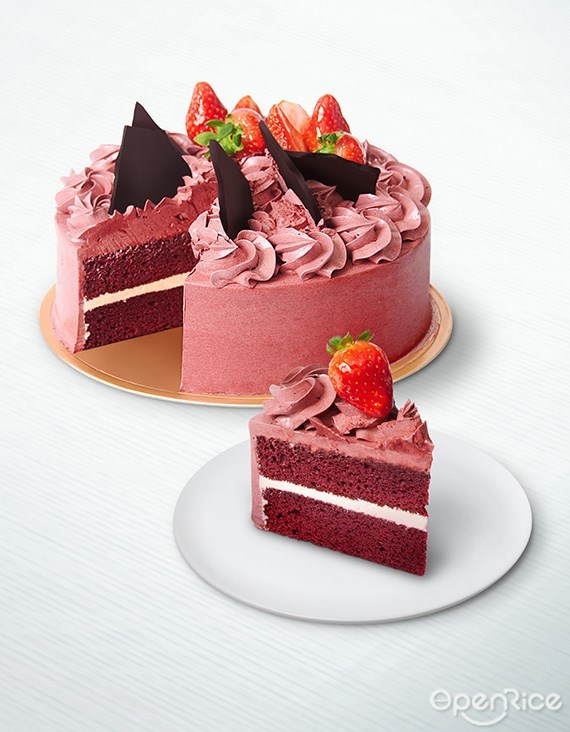 Moist and rich in vanilla flavor sponge cake, topped with chocolate pieces and fresh strawberries; gentlemen, this would surely do the talk for you!

Pricing for Red Velvety:
RM7.65 / slice
RM83.75/ 1.0kg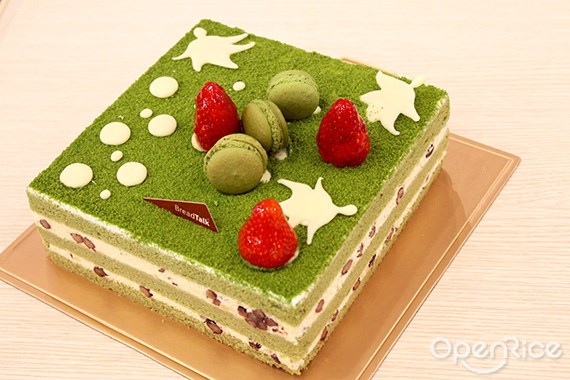 Besides that two valentine's cake above, Macha Macha too was one of the best sellers. All eyes on the macarons? Yup! We bet most girls' would love getting one too.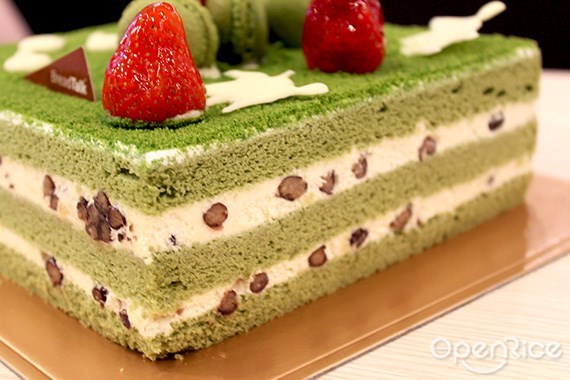 We all know that macha and red bean go hand in hand and with custard cream used in it, the macha taste were strong and fragrant too. Topped with huge and fresh strawberries, totally delish!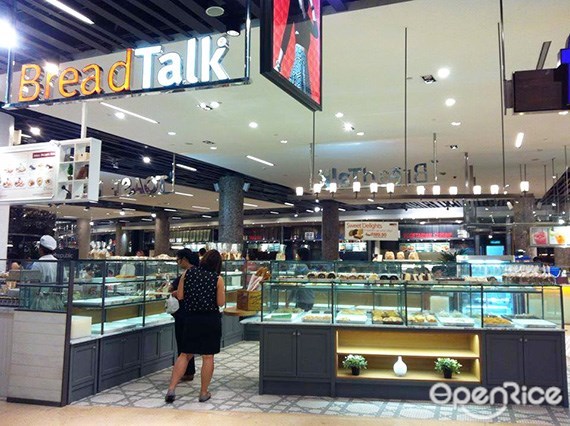 If you didn't know, BreadTalk was originated from Singapore and they are known for delicious and promising pastries and bakery. Loved by our neighbors, you too should head over and get the cakes for this Valentine's! It'll melt her heart for sure. Having 4 outlets around Klang Valley, get them before it's too late!


The Rooster Year Promotion!

1. Slice Cakes Promotion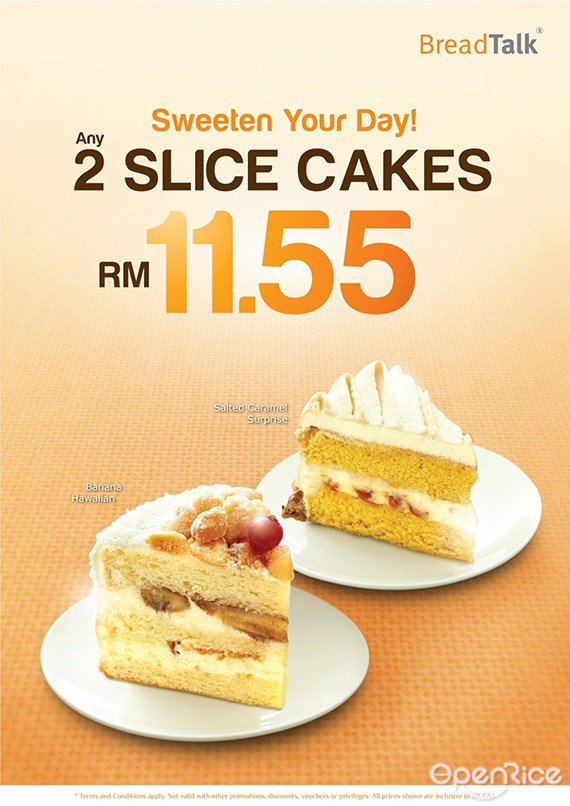 Feels like having a slice or two for tea time? Get any 2 slices of cakes for only RM11.55! (Normally priced at RM7.65 / slice, worth every penny of yours right now!)


2. Swiss Roll Golden Promotion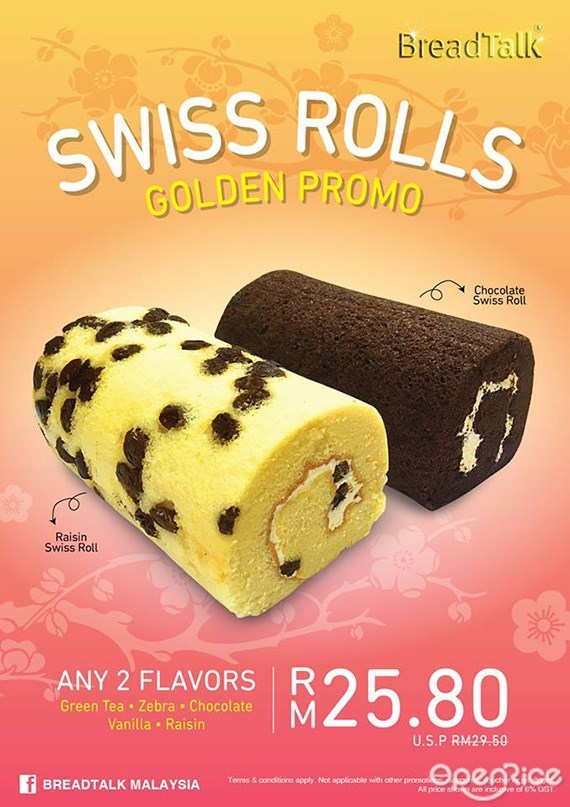 From now until 15 February 2017, purchase any 2 swiss rolls just for RM25.80! 4 flavors to choose from, grab this deal right away!

3. FREE RM5 Cash Voucher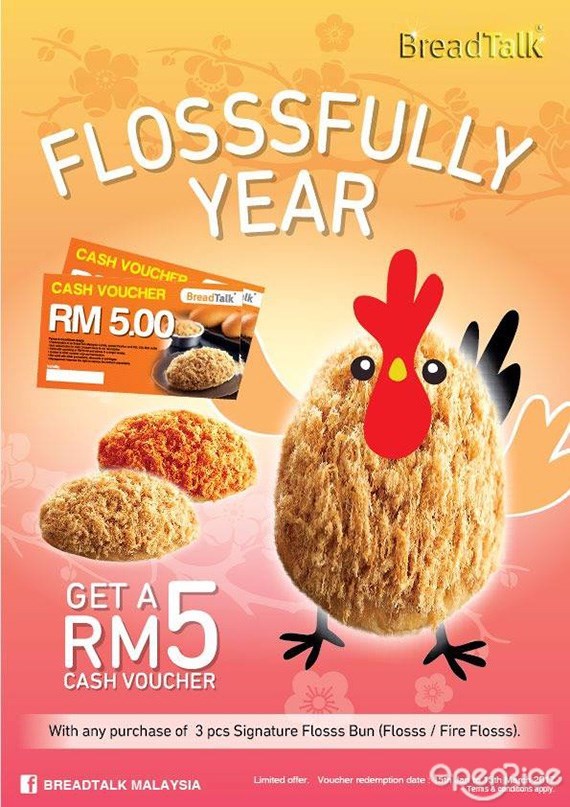 From now until 15 February, purchase any 3 pieces of Signature Flosss Bun and you'll entitle to get an RM5 Cash voucher! Let's get there today!


To locate the nearest BreadTalk outlets, CLICK HERE!