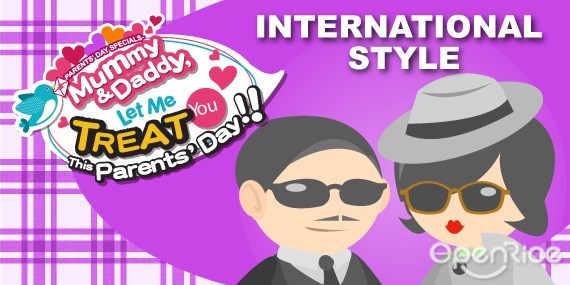 Agree that your parents are one of the picky and fussy eaters when it comes to food? If you noticed that they enjoyed other cuisine besides the contemporary local food, then they are the 'stylo' international gourmet! Get these great international cuisines that you surely can afford to treat them up this Parents' Day!
(The restaurants are listed in no particular order. Some of the establishments below are not halal)
Japanese Cuisine / Korean Cuisine: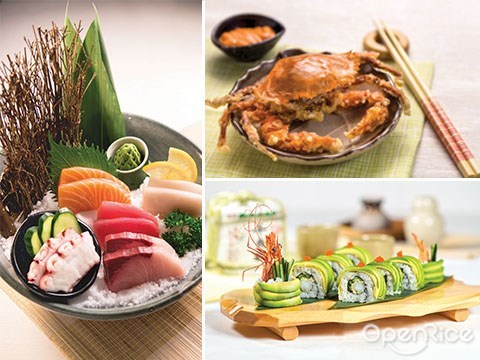 Thinking about air-flown salmon? Come to enjoy the freshest cuts and Japanese delights at Sakae Sushi this Parents' Day! Their Soft-shelled crabs, avocado sushi and more to get from their extensive menu will sure to suit your dining this Parents' Day!
50% Off? Yes! At Sushi Zento, this Parents' Day why not get them along and enjoy patrons' favorite Japanese cuisine here? Famous for their Kai Mori Nabe, you may choose from spicy soup base or Shiro soup base; which one will you and family fancy most?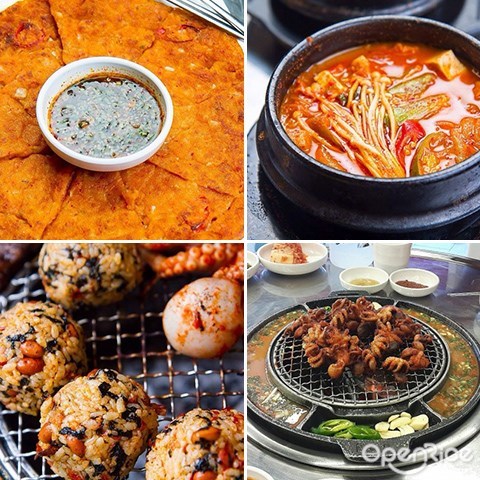 Korean BBQ style, Sae Ma Eul is known for their marinated meat and squid! Besides they do have a spicy rice ball that you can actually roll it into the shape you want and grill it to achieve that crunchiness! Nice steamed eggs and side dishes, bet your parents will enjoy the meal here!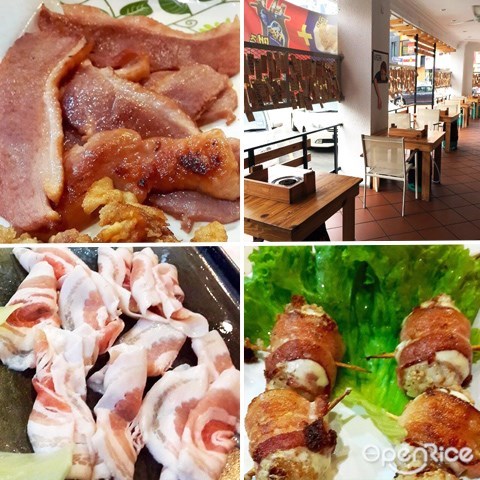 Korean grilling is not to be missed for sure. A great indulgence of pork meat here ranges from their special cut thin slice pork meat to bacon roll, no excuse to not bring them here for some recommended delights!
Thai Cuisine / Vietnamese Cuisine: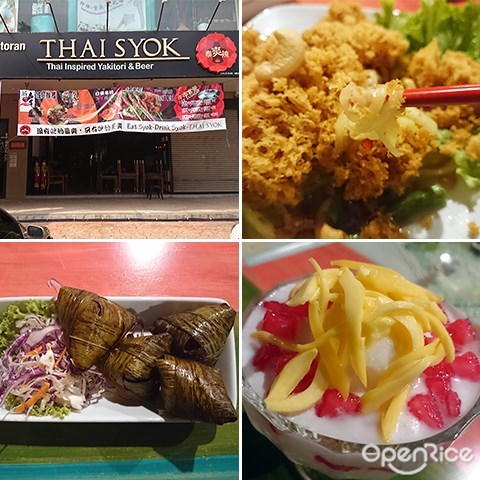 Thai Syok, they are indeed one of the must visit restaurant when it comes to Thai cuisine. Authentic taste and style, they are now even better! Launched yakitori but in Thai style of course, they tastes equally delicious! Skewers, beer and thai food, how could you say no?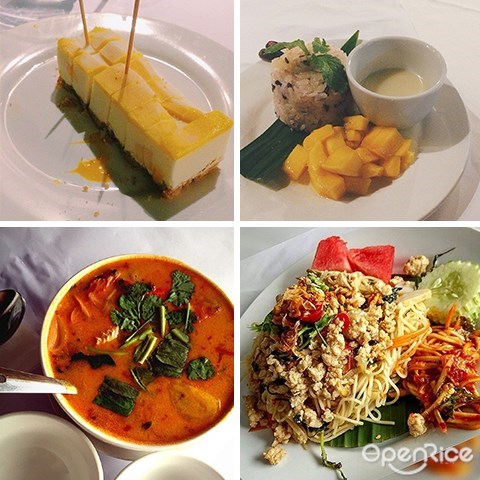 A known Thai cuisine restaurant that had established here for some time, they are famous for their Thai style salad, Tom Yam, Miaeng Kum and their mango cake and mango stick rice. Not to be missed as the ambience in every outlet are good for all sorts of celebrations.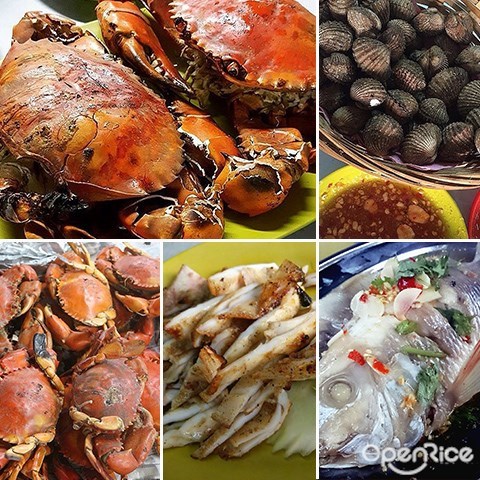 Another famous Thai cuisine here in Ampang, they are known for their seafood dishes like crabs, prawns, squids and even thai style fishes! A great choice for family dinner here, have you decided what to order already?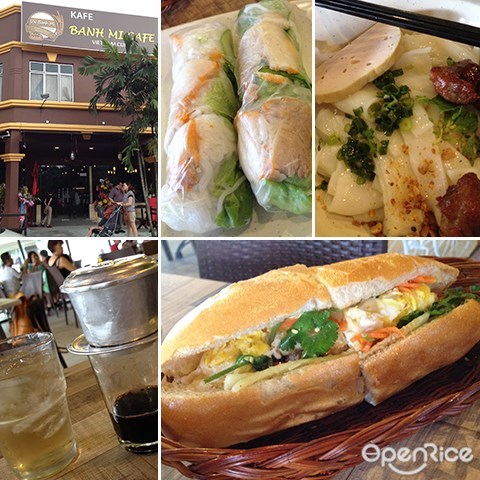 Vietnamese food are always considered as the better version of healthy food. Pho, Banh Mi, Spring Rolls and even their Vietnamese coffee are not to be missed. Run by Vietnamese, another good option that you can try at Banh Mi Café here!
German Cuisine / Mexico Cuisine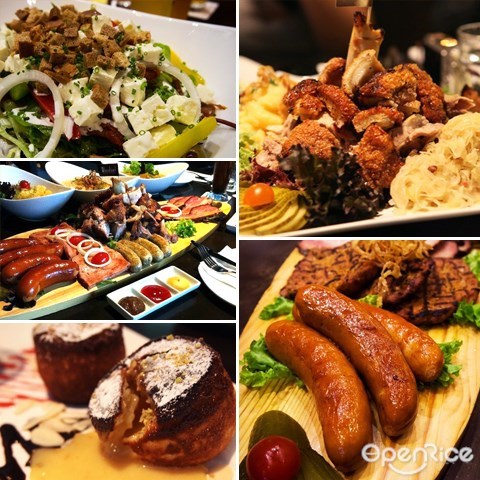 A German restaurant that is quite known here, they serve one of the best pork knuckles that you need to try! Crispy outer layer and nicely grilled pork meat, no one can resist it! Famous for their pork platter and the beers that they have, this will be a great choice to enjoy and celebrate parents' day too!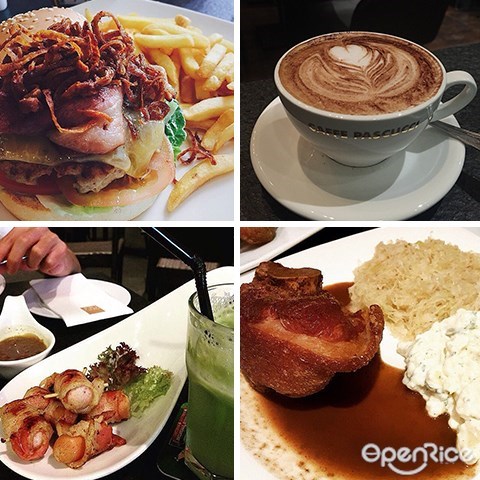 Usually packed with patrons during their happy hour at Pavilion here, Weissbrau German Bistro & Bar serves scrumptious German dishes like their best seller of Bacon Wrap and Pork Tenderloin. Juicy and nice texture and less fat that suits your parents, remember to pair your meal with some German beers too!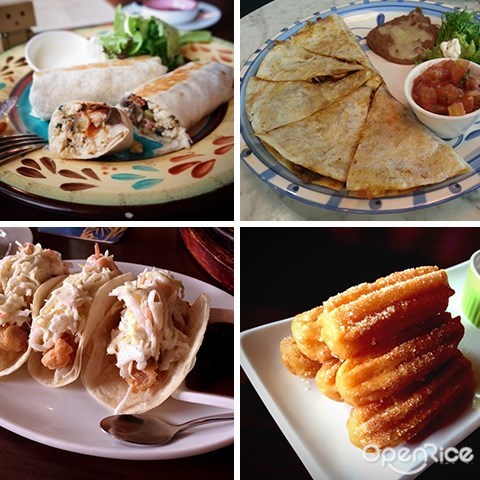 Mexican food anyone? Fresca Mexican Kitchen and Bar here serves authentic Mexican dishes that you need to try apart from nachos, they have tacos, tortilla wraps, quesadillas or even churros! Delish and satisfying, let's enjoy the dishes with your dearest parents!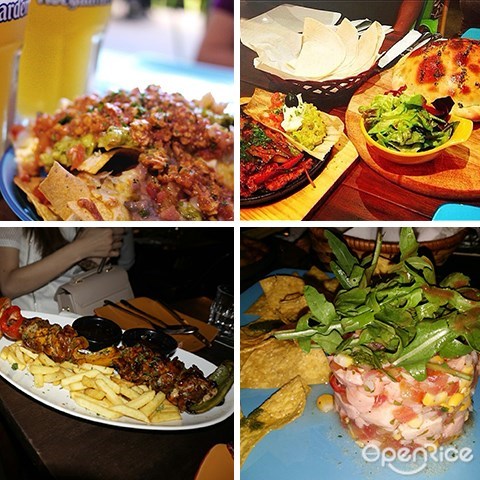 Serves Latin dishes, have you tries Fajitas before? They are one of the Mexican meats grilling style and eaten with cheese and other matching ingredients and you can even wrap it up in tortilla too. Don't you feel to bring your parents here too?
Checking out which style suits your parents most? Click here to discover more!