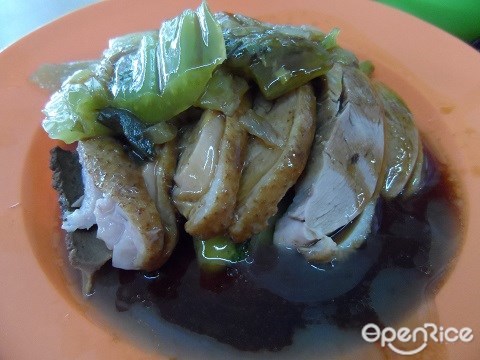 Teochew cuisine is known for its flavor, color and taste; not forgetting they have more than 10 types of cooking methods and they are good in cooking seafood. In Hong Kong, Teochew cuisine is called "Da-Lang" because Teochew people enjoy eating out close to midnight. Capturing attention of many through its seafood delights, lightly flavored with spices while emphasizing on health, taste and decorations. Cold crab, braised dishes and pastries is prepared with a different method. While what's a hit in Malaysia would be the Teochew style Porridge. Eaten with lots of choice ranging from vegetables to meats, braised eggs, dried radish or picked vegetables. How many plates you would order to satisfy your appetite? In order to cater to the modernization in this era, besides ordinary porridge, sweet potato or brown rice porridge; here's some of the Teochew porridge restaurant you can find in KL & PJ!
(The restaurants are listed in no particular order. Some of the establishments below are not halal.)
1. Restaurant Teochew Lao Er @ Jalan Pudu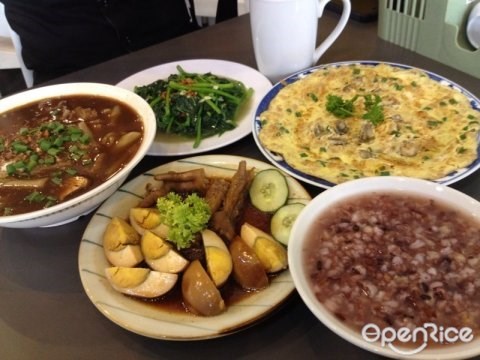 Nestled at Pudu, this restaurant is known over the years for its Teochew style porridge in KL. The Teochew style porridge here is mixed rice style. Now, entering its third-generation, they changed the serving style and turn it into a restaurant concept. Although the serving concept changed, they have been established for more than 30-over years and gained acknowledgment from its patrons. Smooth porridge eaten with braised dishes like braised duck, chicken feet, pork intestines or even braised duck-wings is totally satisfying. Apart from poultry, do try out a special dish that you might not tried at any other places before, which is the Chinese-Olive Kale preserved vegetable (橄榄菜). It helps to boost appetite if you eat it as a snack before your main course.
2. Fong Wah Teochew Porridge @ Off Jalan Pudu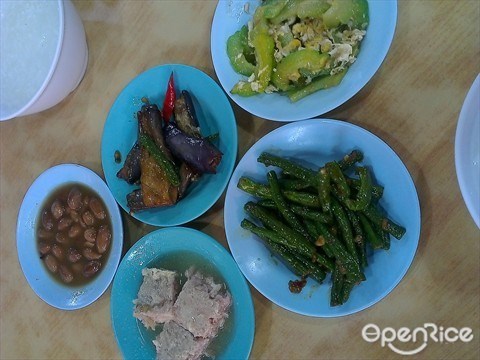 Located just at the old shoplots behind Times Square shopping centre, Fong Wah serves Teochew porridge in KL, the 'mixed rice' style. While looking for something less oily and appetizing meal, do give this restaurant a try. Porridge here is perfect as it is not too watery or thick. Select dishes at the counter and they'll serve you with a bowl of warm and yummy Teochew porridge!
3. Restaurant Bubur Goreng @ Klang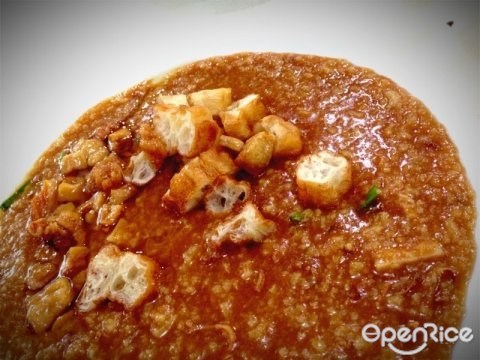 We tried on normal porridge in KL, but have you heard of 'Fried' Porridge before? Different from any Teochew porridge you can try here, they serve you with fried porridge. Brownish porridge that looks normal, upon trying it, you'll be amazed that it gives you a total different perception of porridge. Tastes palatable, warmth and good; it contains yam pieces, smoked squid and pork lard pieces that makes it a great bowl of Fried Porridge. Besides porridge, remember to order some of the dishes recommended such as fried rice-vermicelli with crab, steamed eggs with mantis prawns or clear-broth steam clams!
4. Teochew Porridge Stall @ Lorong Sultan, Petaling Street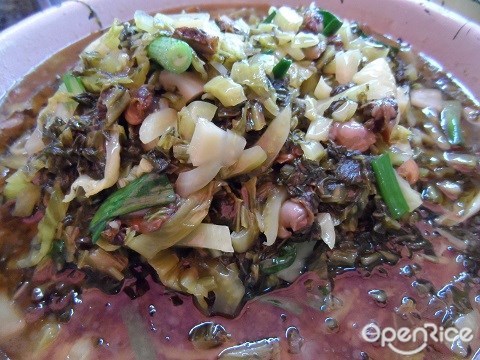 Operating at a small lane for more than 40 years, without any signage; here's another Teochew porridge stall that gives you freshly cooked dishes daily and has more than 30 types of dishes available. Here you can taste a few typical Teochew dish like Salted egg with steam pork minced meat, salted preserve vege with clams and coagulated pig's blood dish. As time passes by, things changed but most of their regular customers still pay them a frequent visit. Furthermore, some dishes here have funny names that are being passed from older generations and they still maintain it.
5. Restaurant Eat-ZY Teow Chew Porridge & Rice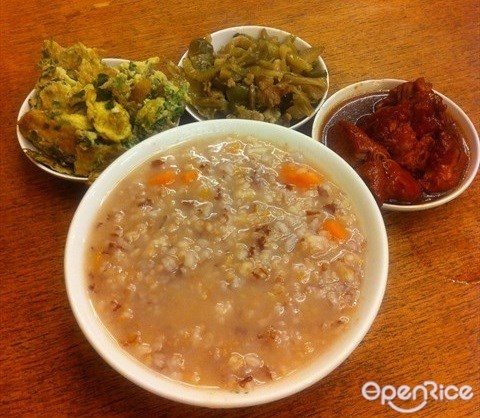 Apart from having more than 20 over types of dish to eat with a bowl or warm and delicious plain porridge perhaps during rainy days, prices here is moderate too. Besides plain porridge, they do serve sweet potato and brown rice porridge. Not forgetting, they serve Yam rice too! You can even eat it on its own as it is highly nutritious. If this does not satisfy you yet, do try their home-made tofu and salted fish fish-cake!
6. Swaton Teochew Porridge @ Lot 10 Hutong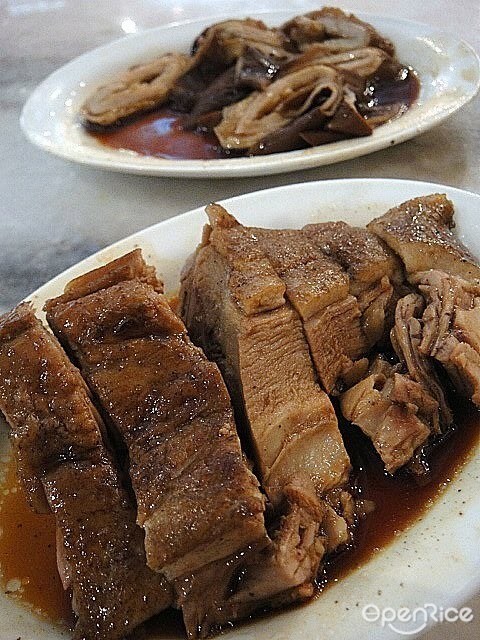 Teochew 'Mi' (糜) or better known as Teochew Porridge here, is at least a must have daily cuisine by the Teochew clans. This Teochew Porridge in KL, is worth your visit. Unlike the rest that gives you loads of choices, here in Swaton, the serve one of the recommended braised dishes, preserved salted vegetables and most important, Lot 10 Hutong is recommended by famous Food Critic, Mr. Chua Lam (蔡澜).
7. Koon Kee Restaurant @ Damansara Uptown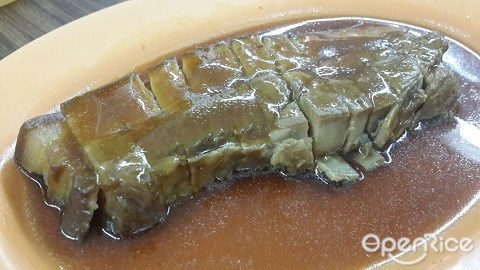 Sounds familiar? Yes, they do sell one of the best Wanton Mee, but that's during broad daylight. When the sun sets, you'll get to taste some down-to-earth Teochew style porridge and dishes! Pleasantly braised tofu, eggs, or meat makes you wanting more. Plus some other dishes like stew pork or stew bean skin, you too can find it at Koon Kee Restaurant!
8. Ah Sheng Teochew Porridge, Tai Kee Restaurant @ Yulek, Cheras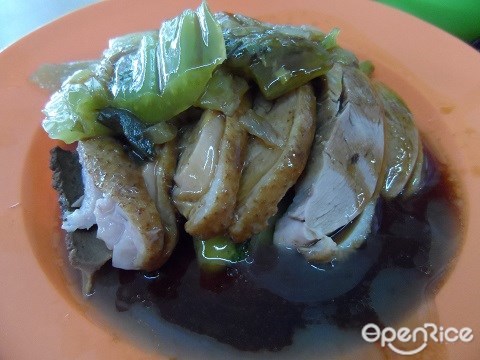 Started his career as a cook at the age of 17, learning from his father, Ah Sheng Teochew Porridge has been established for more than 30 years. The founder says he'd not promise whether his cooking style is the most traditional Teochew style, but he says that he is sure to cook only the best for his customers. This Teochew Porridge in KL is open at 10am and normally it closes at around 3pm. Customers who had been there would surely recommend you to try their braised duck and preserve salted vege. Be ready to slurp up a few bowls of satisfying smooth porridge or rice. One might find it hard to get a place to park, but their customers will be more than willing to wait for a parking space and enjoy the best of Teochew porridge they can get at this area.
Find out more Top Chinese Foods in Klang Valley
Discover the Best Taiwanese Foods in Klang Valley
Other Related Topics