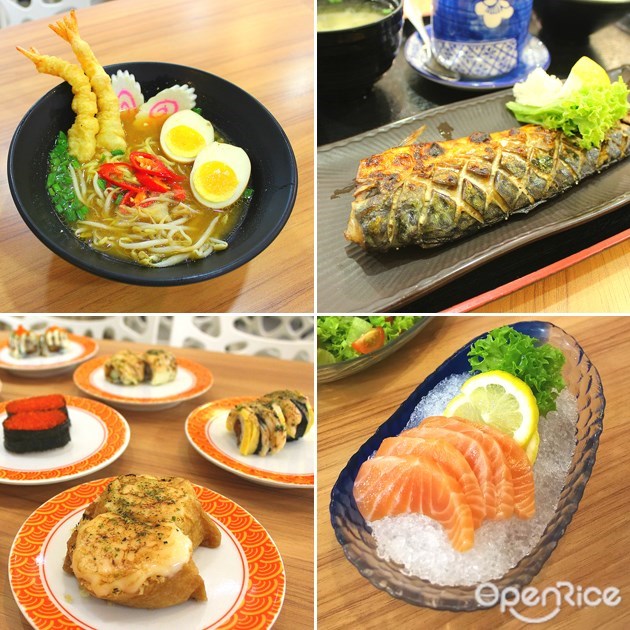 Looking for a desirable Japanese cuisine restaurant that you can splurge on without hurting your wallet? If so, let us get to this Japanese restaurant that serves you more than 60 choices of Japanese food ranging from sushi to sashimi and also hot cooked meals like ramen, soba noodles, tempura or even the Japanese rice meals!
Where is it at? Check them out:
Conveyor Belt Sushi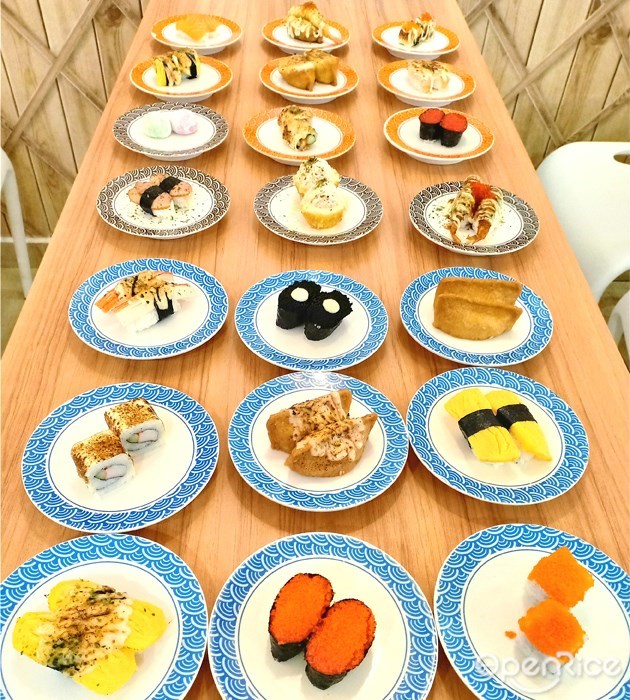 Who doesn't love to sit around the conveyor belt when it comes to dining in a Japanese sushi restaurant? Admit it, we love it too! From Rm1.80 (blue color plate) onwards, they serve delicious and favorites of yours from the very best of Inari Z (with mentaiko paste), Maguro Z, Avocado Tobiko, Kanitama Mayo and more to get from! Besides RM1.80, they have choices of RM2.80 (orange color plate) and RM3.80 (black color plate).
Lunch Set Meals (12PM – 3PM Only)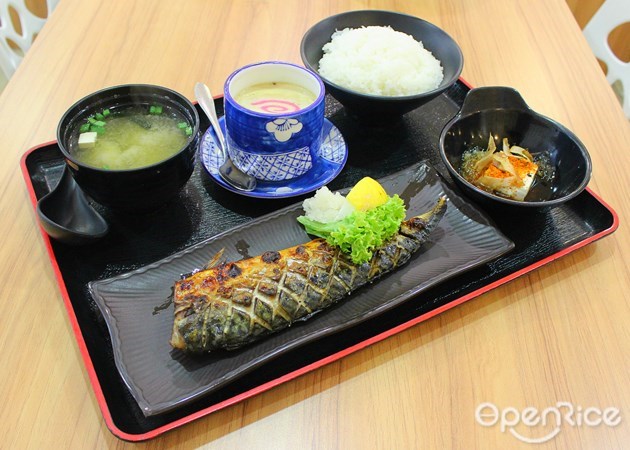 What's better is that they have lunch sets and usually crowded during this hour, for you who always unsure what to eat for lunch, come here! Set meals range from RM13.80 onwards, comes with a bowl of rice, miso soup, chawamushi, and tofu and the mains that you could choose from Tempura, Unagi, Salmon head, Chicken Teriyaki and more to pick from the menu!


3 Most Ordered & Favorites Main Dishes:
Tempura Ramen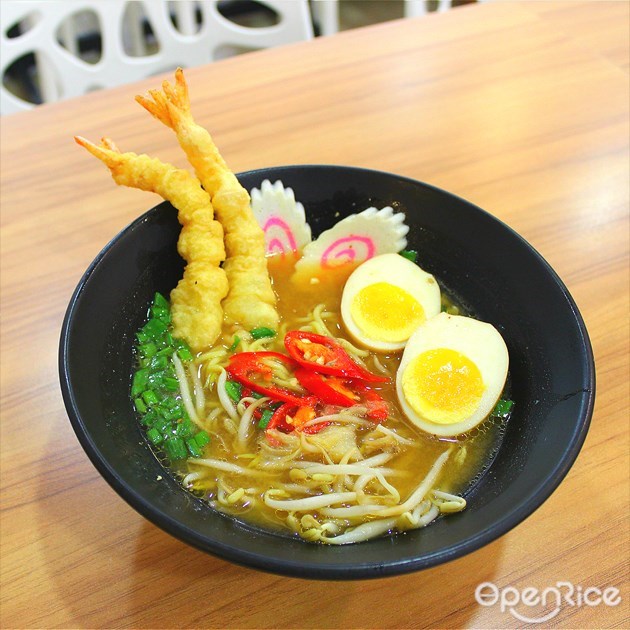 Of course not just set meals, if you dine there after the lunch hours, take a look at the ala-carte meals too. Not only tempting and tastes delicious, wide variety too! Up to 6 choices like Tempura ramen, smoked duck, hotate mushroom, tori katsu ramen to name; and the 3 soup choices of Sappora Soup, Kuro Shoyu Soup, and Kimchi Soup!
Soba Noodles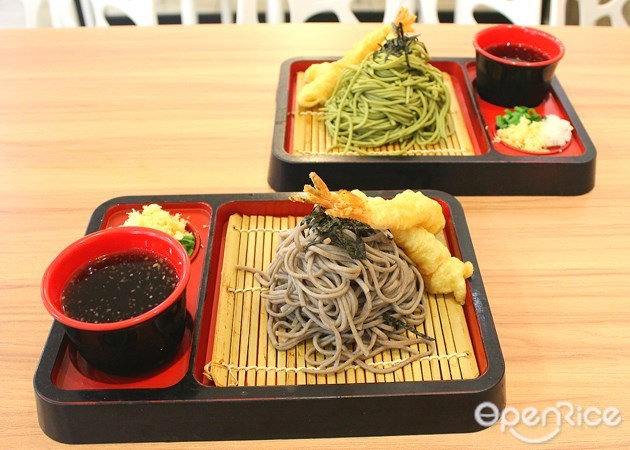 What we love about Soba noodles would be the way it is eaten of course. Not just eaten on its own or drenched it with the sauce provided, you can just dip it into the sauce and eat it just like that. Eaten cold the noodles are springy and you'll surely enjoy this dish.
Tori Katsu Curry Rice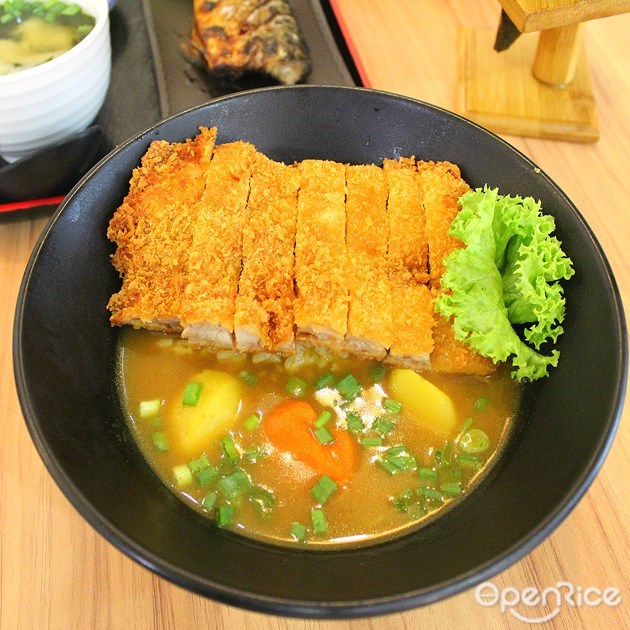 What you need to try most would be the Japanese curry. Mild and not spicy, that is what makes them different! Crispy and juicy inside chicken cutlet that can be seen placed on top, eat it with the Japanese grains and surely a bowl of indulgence! Not just chicken, unagi or Chirasi (sashimi slices) were the patron's favorite too.
Unagi Avocado / Soft Shell Crab Maki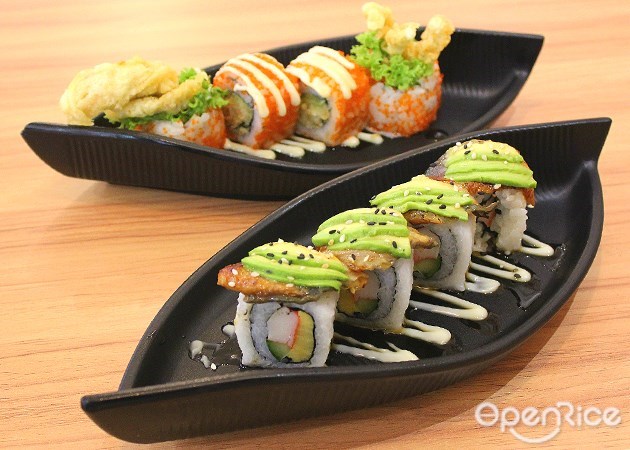 Yes, indeed a wide range of Japanese food you'll get here! Most ordered? Of course these – Unagi Avocado and Soft Shell Crab Maki for sure; premium ingredient used, bursting with intense flavors and a fresh twist – you've got to try them yourself!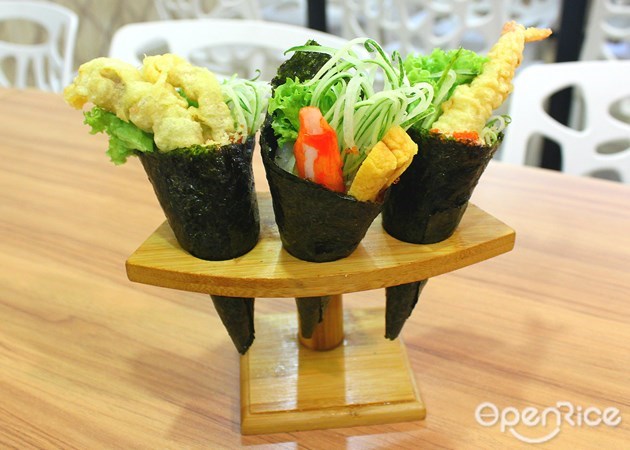 Handroll was included! How could you not order your favorite? Up to 6 choices available pick yours!
Smoked Duck Salad / Salmon Sashimi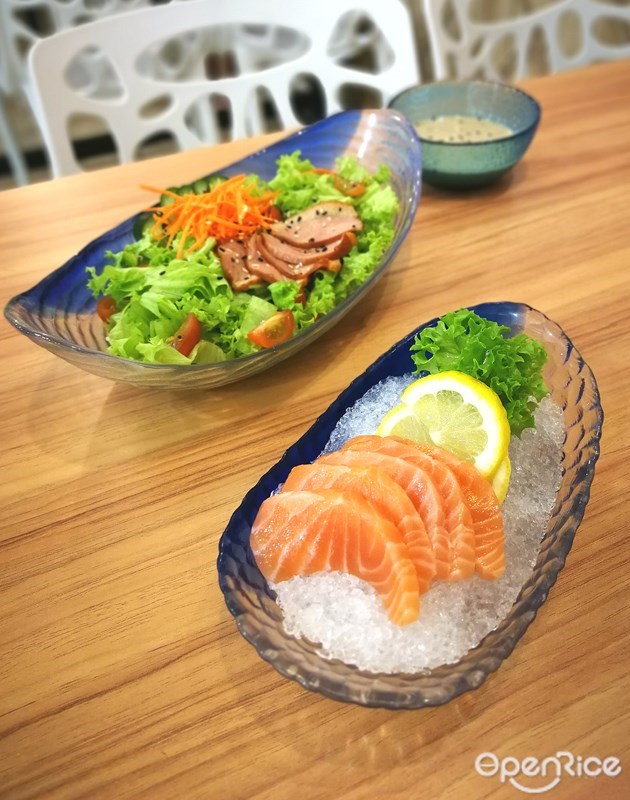 If you're craving for some sashimi's – fret not! As low as RM8.80 (3 slices), you'll salivate hard upon served! Fresh and thick cut sashimi here is surely value for money. Not just salmon slices, they do have Salmon Toro, Shiro Maguro, Tako, and a few more to choose from.
Appetizers / Light Bites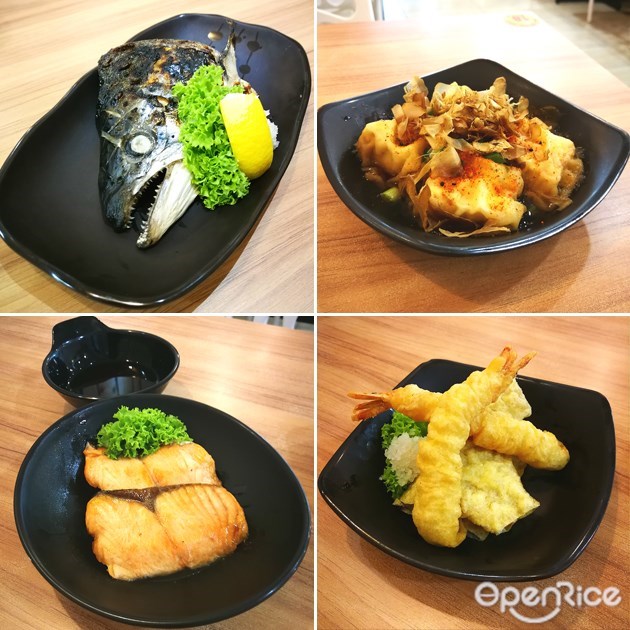 Looking for something to munch while waiting or just feel you need to bite on some food? Then flip through the appetizer part to pick from salmon skin mayo, agedashi tofu, chukka hotate, salmon fish head, tempura and more!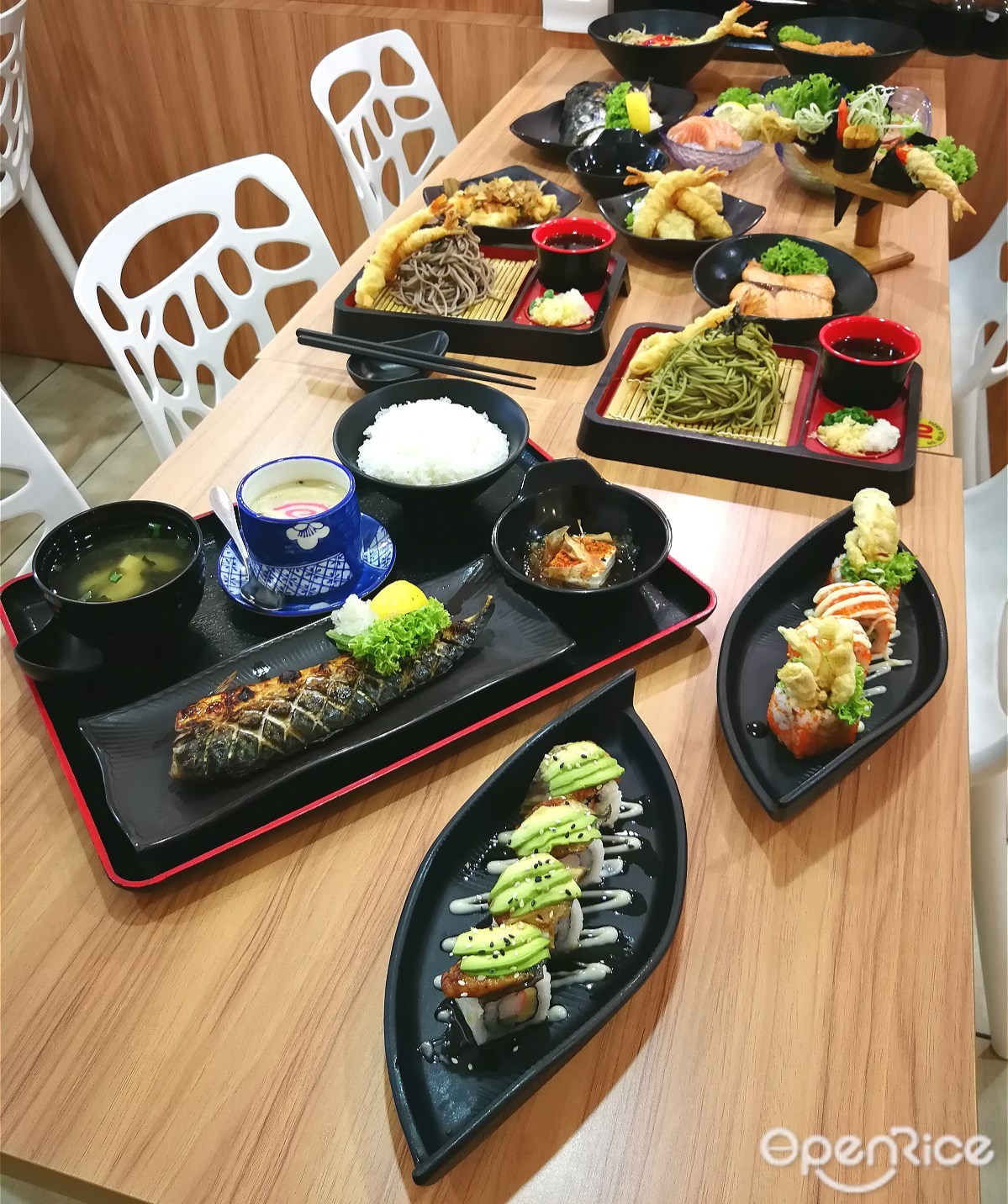 Sushi ZenS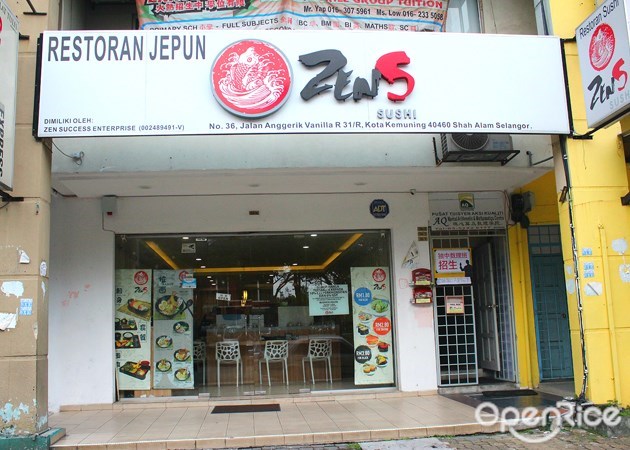 Come here for affordable Japanese cuisine that doesn't tear you apart! Moreover, strategically located at Bandar Puteri Puchong and Shah Alam's Kota Kemuning – don't miss it!
Bandar Puteri Puchong Branch
Kota Kemuning, Shah Alam Branch