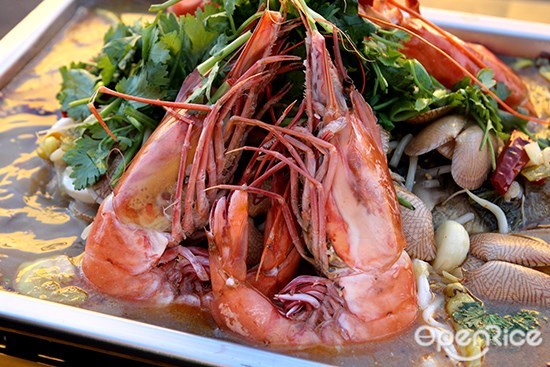 Have you ever tried a "grilled fish" that is served with spicy soup and topped with giant-sized sea prawns and river prawns on a large iron plate? This stall in Pudu selling a unique Hunan-inspired grilled fish has become extremely popular lately, because of the seafood is fresh, and the soup is super spicy!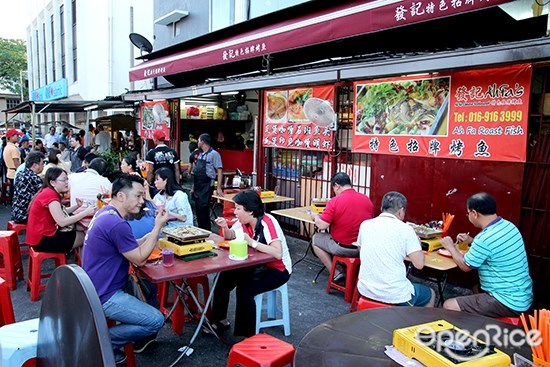 To find this street stall, look for the RHB Bank at Pudu Electronic Street. Turn to the road (Jalan Seladang) beside the bank, and you will find this stall. The open-aired dining area is quite small with about 10 tables. Some extra tables will be added on the opposite side of the road to accommodate more customers at night.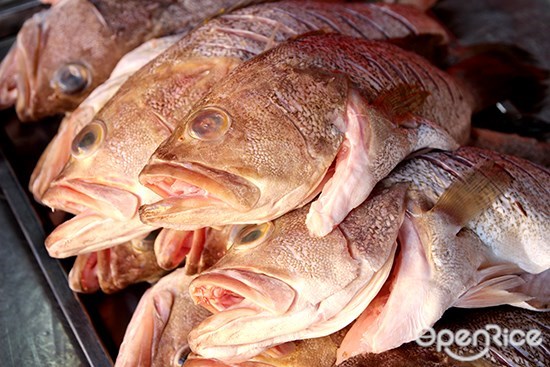 The seafood here is freshly sourced from Pudu Pasar on a daily basis to ensure the seafood is absolutely fresh when served. 5 different types of fish are available here, including the more commonly seen Song Fish and Tilapia, and the less commonly seen Stripped Grouper, Ma Yao Fish, and Black Pomfret. Most people would go for Song Fish, as it is very meaty and the flesh is sweet and tender.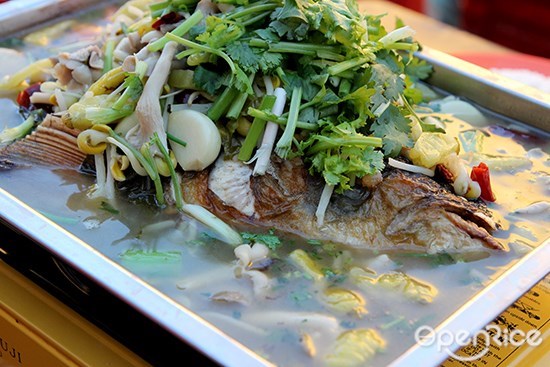 Ah Fa Grilled Fish (Song Fish) RM38
This stall used to be a vegetarian stall. After Ah Fa had taken over this stall from his father, he had tried selling Hokkien Mee, but the response wasn't good. His wife from Hunan suggested that they can try selling the grilled fish that is very popular in Hunan. After launching the new dish, they continue to improve the recipe by reducing the oiliness and offering different spicy levels to suit local taste-buds. This localized grilled fish in Pudu turns out to be a huge success!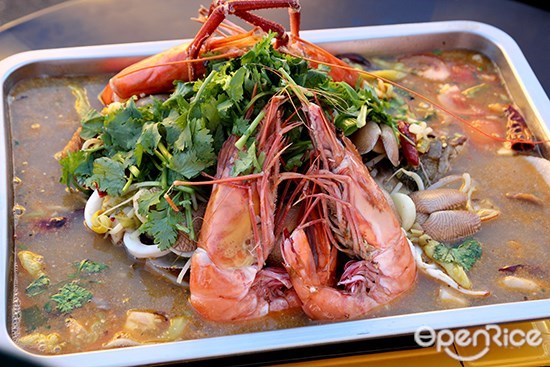 Grilled Fish & 3 Types of Seafood RM99
The most popular dish here is the
RM99 Set
, which includes three additional seafood, including prawns (giant prawns and river prawn), squids and clams. The whole plate is full of different kinds of seafood, and the portion is so big that it can be shared by 3 to 4 people.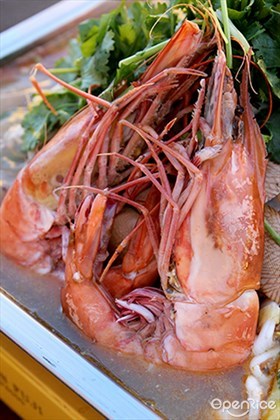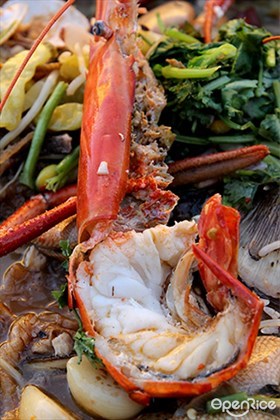 The prawns here so huge! They are as big as my palm! According to Ah Fa, he has to call the fishermen on the sea directly to secure these giant prawns, as they are very hard to find! The set consists of two giant prawns and a big river prawn that is cut into halves. The river prawn's head is filled with prawn roe that is rich in prawn flavor!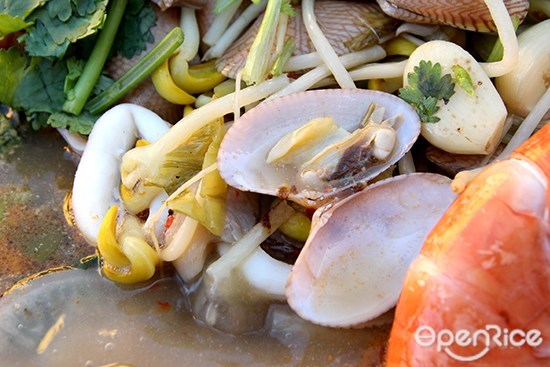 There are some fresh squid and clams too!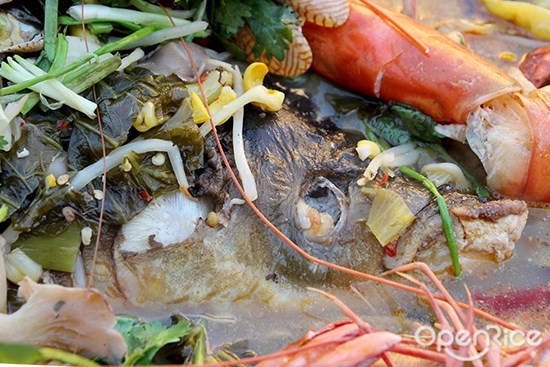 The
Song Fish Head
is buried underneath. The fish is covered with some vegetables, including salted vegetables, tomato and bean sprout.
The fish is deep-fried before it's drenched with spicy soup, so that the flesh is more firm and flavorful!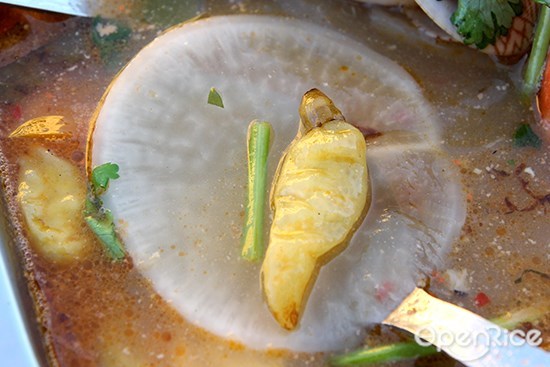 You can smell the spiciness of the soup even before you taste it! Apart from red chilies, the soup is added with Hunan's famous pickled chilies and pickled radish to enhance the taste. What's more, the longer you cook, the thicker the taste of the soup!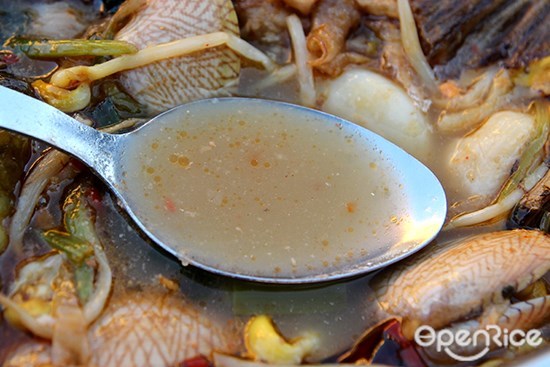 If you can't tolerate spicy food, ask for a non-spicy version; if you're a spicy food lover, start with the mild-spicy level before you challenge a higher spicy level to be safe. Different spicy levels are available, including mild-spicy, less-spicy, medium-spicy, very-spicy, and super-spicy, to tease your taste-buds!