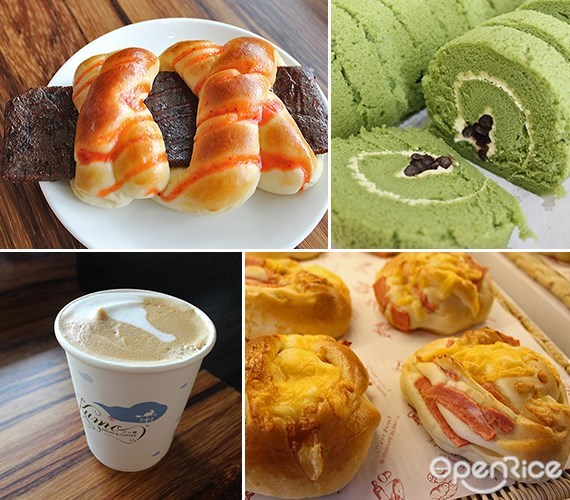 Nani? We always heard of meatless food, especially in most vegetarian restaurants, but meatless bakery and cakes? Wow! This comes just right on time. Why? Year ends are always filled with celebrations and over indulging on good food especially poultries! Feeling the guilt now? Let's find out more about this new MEATLESS bakery!
A fully vegan-friendly bakery here in Sri Petaling – KUMO BREAD & COFFEE introduces healthy bites that is all made from vegetables and soy beans instead. Plus, introducing their Japanese concept here, no worries that you can get to enjoy the freshest pastries made daily without preservatives and artificial colorings. Uses pure butter, high grade flour, imported machines and tools, Kumo Bread & Coffee takes them seriously because they know what is the best for you!
Upon entering, clean and minimalist design bakery with tables for you to dine there, let's check the breads and pastries out!

Breads:
Black Pepper Mushroom Bread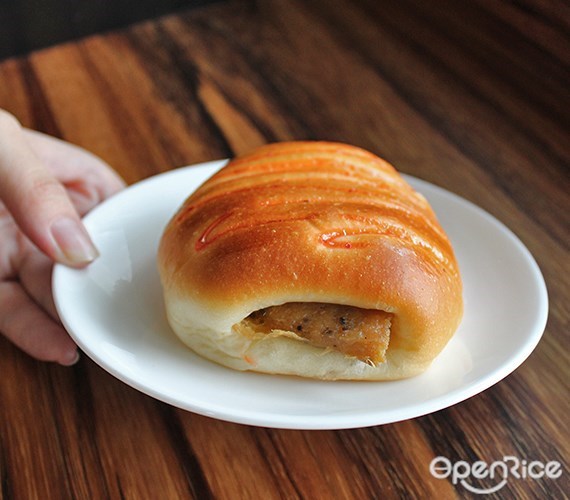 Uses natural yeast in order to create a healthier and better bread texture, that piece of 'meat' are made from mushroom! Texture was good, upon first bite; you wouldn't feel that you're actually biting on vegan-friendly bread! Black pepper taste was mild and enough to bring the taste out evenly. Creative isn't it?


Dried-Barbecued 'Meat' BBQ 'Chicken' Bread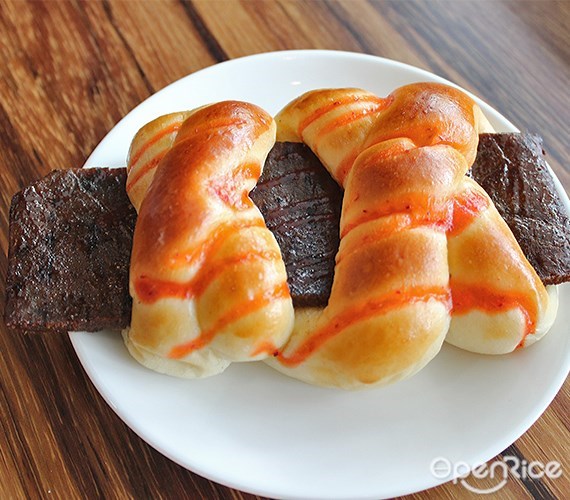 This is indeed amazing. Looks exactly like a piece of dried meat or better known as 'Yuk Gon' where you can get from most bakeries, but don't forget this is actually a meatless one! Ingredients too were derived from mushrooms, the texture is soft and smoky barbecued smell was inviting too. Bread was layered with some chili sauce, this helps enhance our appetite as we love to enjoy something tadly spicy and not overpowering the whole taste!


Crispy & Cheesy Cheese Stick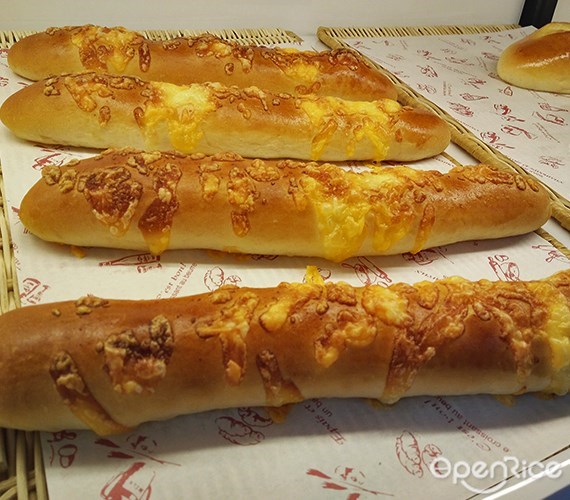 This is a must try too! Crispy outer layer and soft inside, fragrantly good cheesy taste that will sure to be your favorite too! If you think one stick will be enough, well not for us! This Cheese stick is usually the hot-selling item here when they are out from the oven!


Pure Butter Sugar Cheese Bun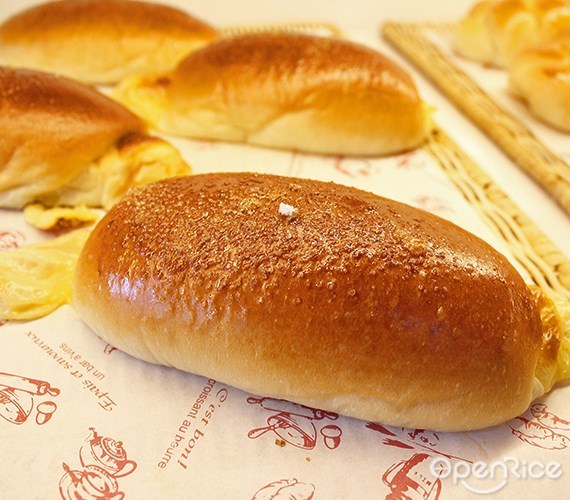 Looking all fluffed up isn't it? Sprinkled with sugar on top, open it up and you'll smell fragrantly good pure butter that is used to make this bun. Besides, the savory taste from the cheese melt too tops up the taste to a whole new level. Prefer to have sweet and savory, this would be it then.

'Chicken Ham' Bun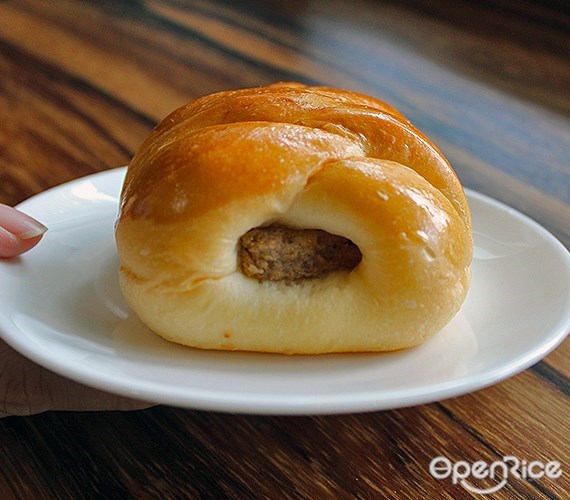 Upon first bite, you'll notice the patty texture packs up and they are too made from mushrooms, but if we weren't told that this is a meatless bakery shop, we would really think that the patty is made from meat! Good chewy patty texture, a 'chicken ham' bun would be the cure to your hunger pangs any time of the day!


Sausage Buns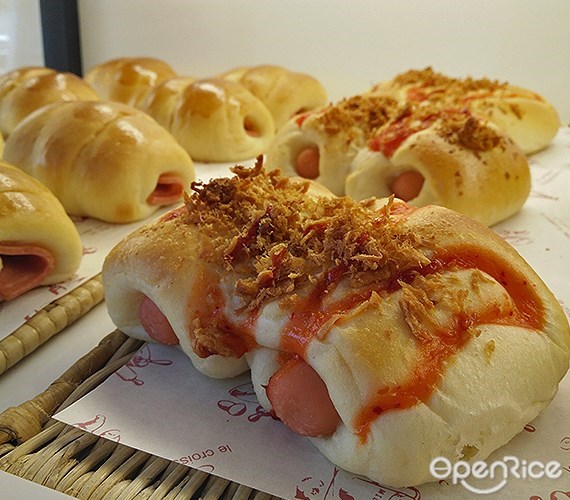 Aha! Made you wonder a while these sausage buns and what they were made from? Look exactly like the real meat sausages, they are made from soy beans! Of course they are not just healthy and beneficial, no worries at all because you're not eating on processed meat! A great creation from Kumo Bread & Coffee, thumbs up!


Swiss Roll & Butter Cakes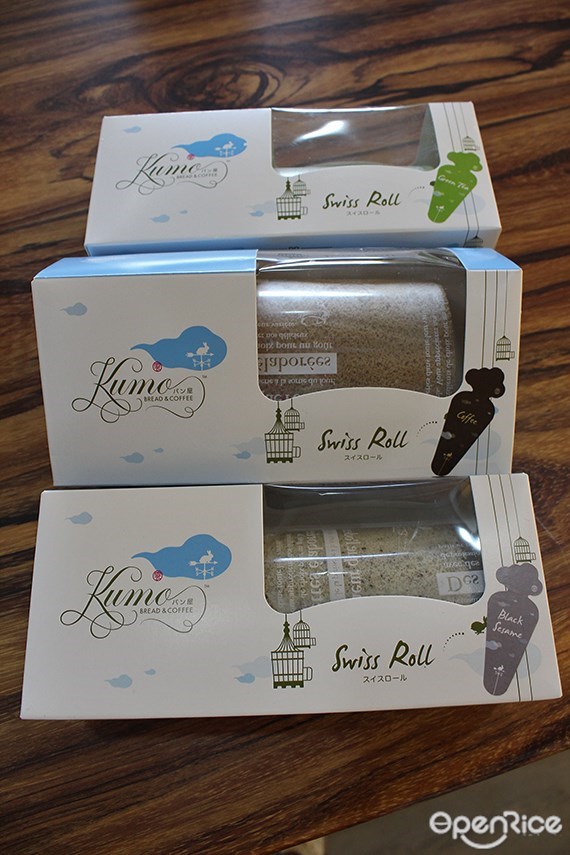 Selling 3 different flavors of Swiss Roll at the moment – Matcha, Chocolate and Coffee flavored Swiss Roll; we found out that the cream used here tastes different than usual ones. Not cloying and surprisingly addictive, they uses custard in it! No wonder it tastes so light and matches the Swiss Roll texture too. Plus what's better is that they aren't overly sweet.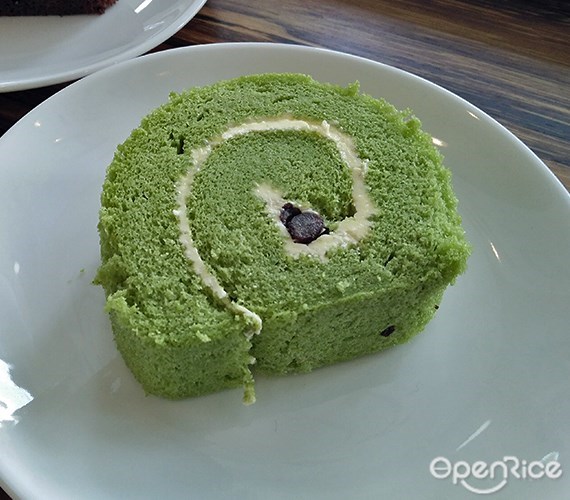 Matcha – Imported matcha powder used to produce this, fragrant and thick taste that leaves a good aftertaste.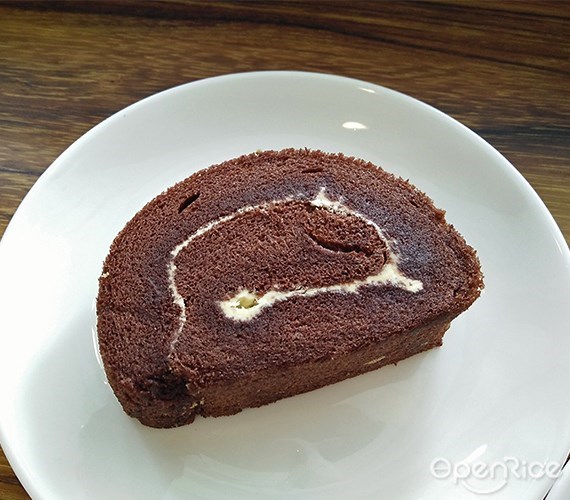 Chocolate – Uses French chocolate and tastes chocolatey good!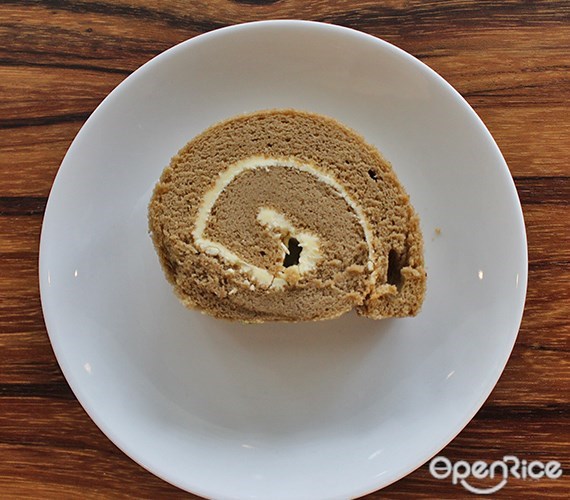 Coffee – Imported coffee beans used to produce this, a must try for coffee lovers!


Butter Walnut Cake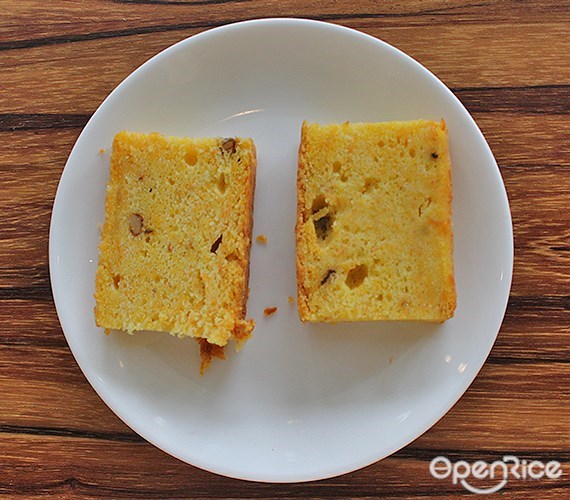 Buttery smooth and moist, this Butter Walnut Cake block would be a good choice to purchase home to enjoy during tea time or as a snack!

Beverages
Besides pastries, breads and cakes, they do have beverages for you to enjoy too! Ranging from coffee, milkshakes and ice blended, which of these your favorite?


Cappuccino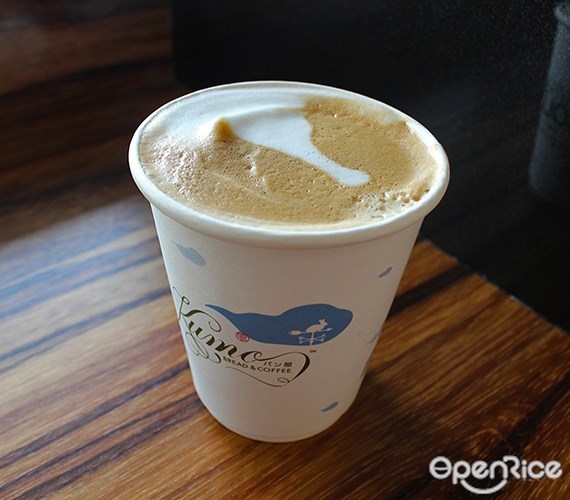 Smooth foamy milky with strong coffee taste, worth the try!


Signature Chocolate Milkshake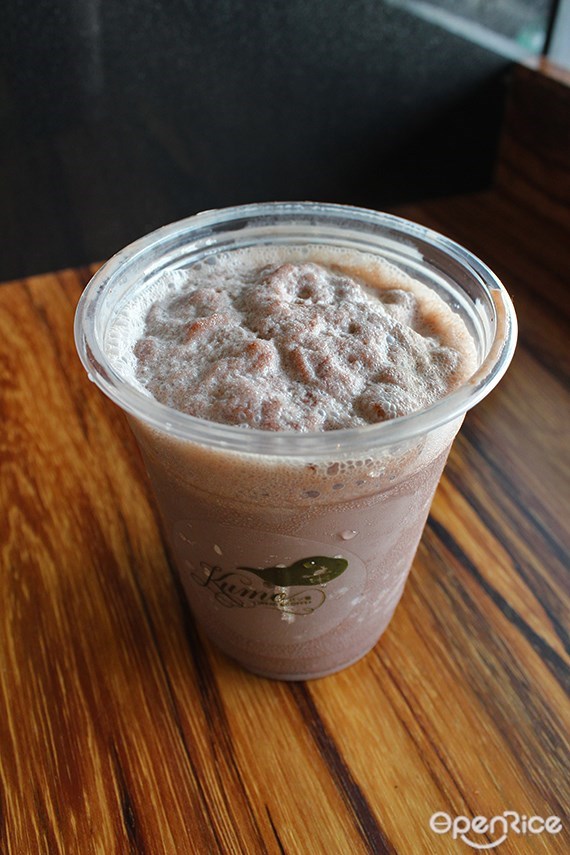 Uses French chocolate as well, psst, let us tell you a secret, they do add in ice cream into it, therefore it tastes smoother than many other milkshakes you had!


Honey Milk Blended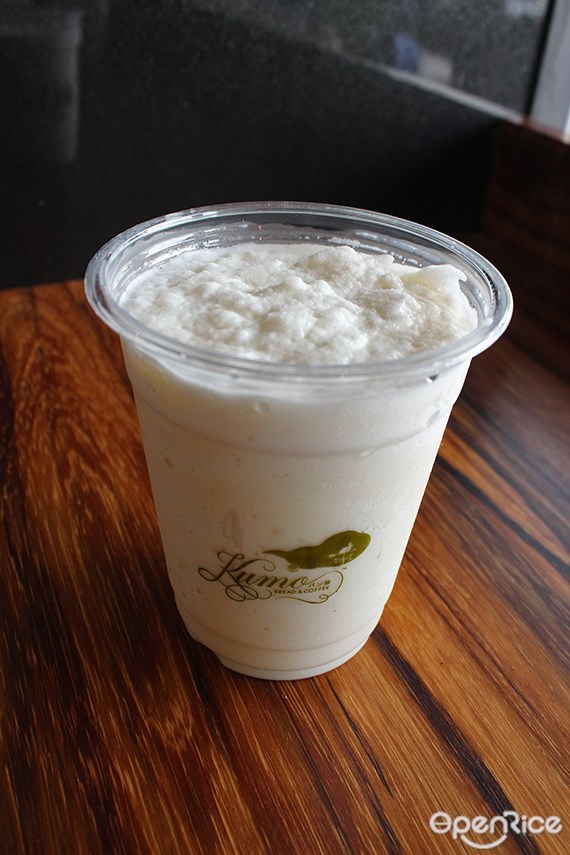 Aha! If you've tried hot honey milk before, this is surely worth the try! Never seen any other places that sells Honey Milk blended, it was finely blended and the owner explained that even the blender use was imported from Italy and the ice cubes used here are selected ones.


Wait! Don't miss this opening special from KUMO BREAD & COFFEE!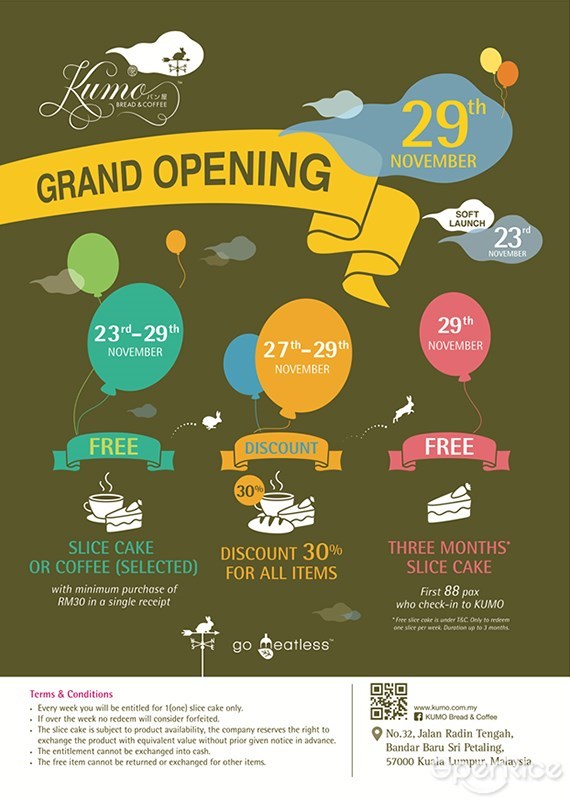 - From 27 November 2016 - 29 November 2016, enjoy 30% on all items!

- On 29 November 2016, the first 88 pax who checked-in to KUMO FREE SLICE CAKE for THREE MONTHS* (*T&C Apply)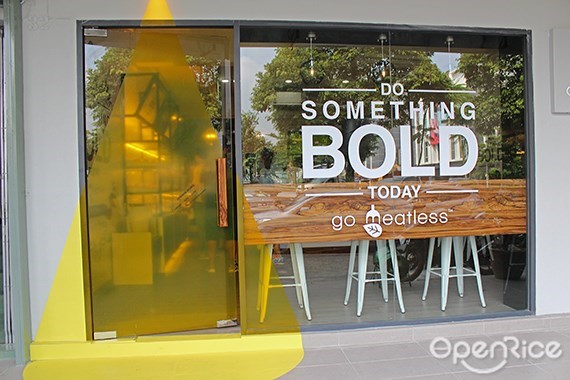 While Kumo Bread & Coffee emphasizes on meatless concept, do you know they practices Less Salt & Less Sugar concept too! No MSG used in producing their food, you'll never feel thirsty after eating it.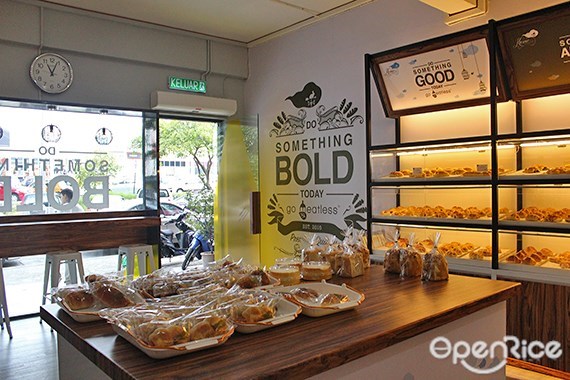 Kumo means Cloud in Japanese language, expect to enjoy the best of everything be it to you or the environment, they strive to bring the best out from the nature to you too. From interior to bakeries to their bio-degradable plastic bags, Kumo Bread & Coffee's motto – 'Do Something BOLD today, Go Meatless' makes it a realizable motto for us all! Once a while we should too go meatless, good for health and the environment; why not?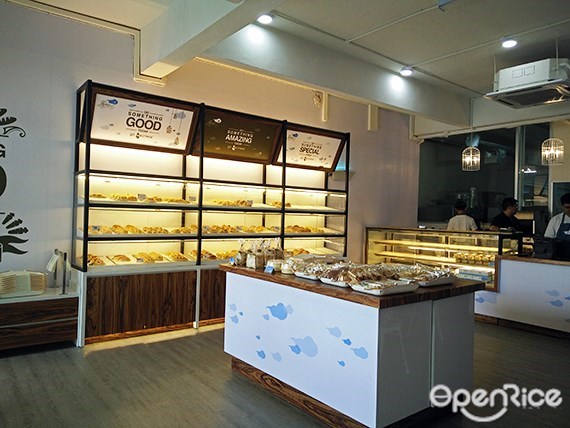 Everything here are freshly made daily and if there were any extras, there will surely be no leftovers as they will donate to the homeless, orphanage and old folks home too!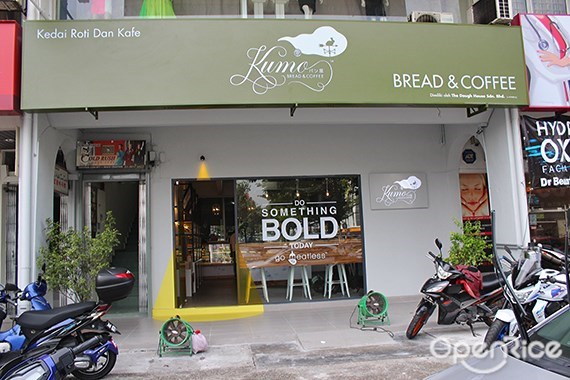 More information: Kumo Bread & Coffee