Though Sri Petaling seems far from the city's trendiest dining spots like Publika, P.J., and Subang Jaya, it rightly deserves to be considered as one, as well. Eateries of all sorts are mushrooming there, specializing in dim sum,
shabu-shabu
,
teppanyaki
,
bak kut teh
, vegetarian fare, coffees and baked goods, and more.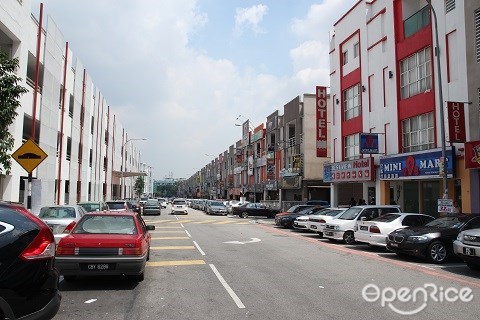 While that is worth rejoicing in, it can get somewhat tough to find the crème de la crème. Well, look no further. Here is our pick of the 10 places in Sri Petaling that you must dine at at least once!
(The restaurants below are arranged in no particular order. Some of the establishments are not halal.)
Insalata
, Korean
Kimchi
-Sausage Omelet Rice, California
Unagi
-Rice Noodles Roll, Molten Chocolate Cake with Ice Cream, and Marmalade-Caramel Pudding. You'll be spoilt for choice!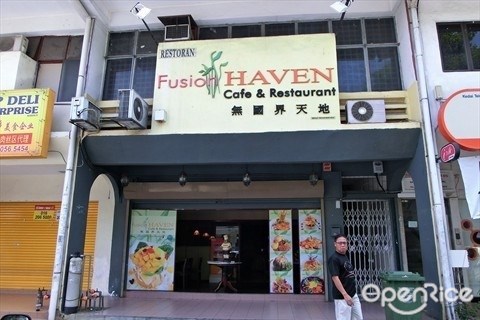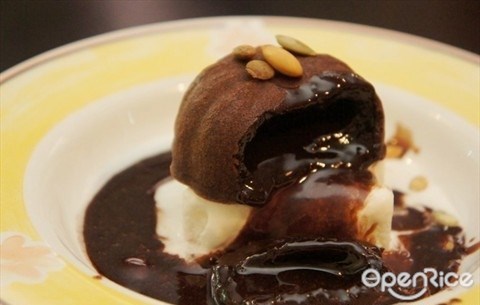 gai wor bao
(meaning "chicken nest steamed bun" in Cantonese). Its filling of sticky rice, chicken, cha siu, mushrooms, and caramelized onions is encased in a white, pillow-y bun. Besides that, its custard steamed bun (
lao sar bao
), taro steamed bun, Shanghainese broth-filled steamed dumplings (
xiao long bao
),
ma lai kou
(brown steamed cake), and deep-fried shrimp roll with mayo, among others, aren't shabby, either.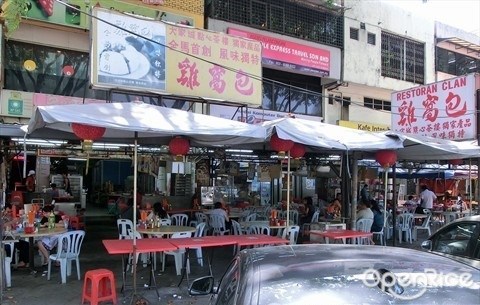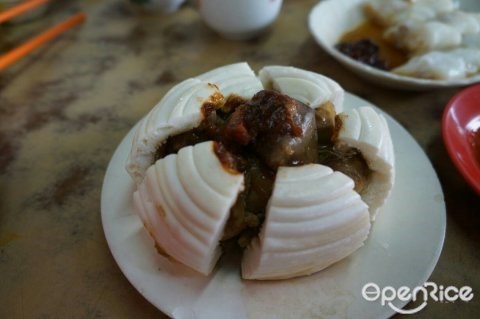 pa jeon
(seafood and spring onion pancake),
bibimbap
(mixed rice in hot stone bowl), and
kimchi jigae
(
kimchi stew
), as well as "eat-all-you-can"
banchan
in the restaurant's homey, cozy setting. Also, be impressed by its well-stocked bar, which features "exotic" Korean spirits like
bokbunja
(blackberry wine),
makkoli
(rice-wheat alcoholic beverage), and
baekseju
(glutinous rice-based alcoholic beverage flavored with herbs, like ginseng).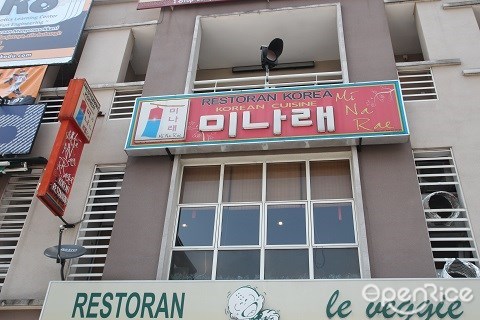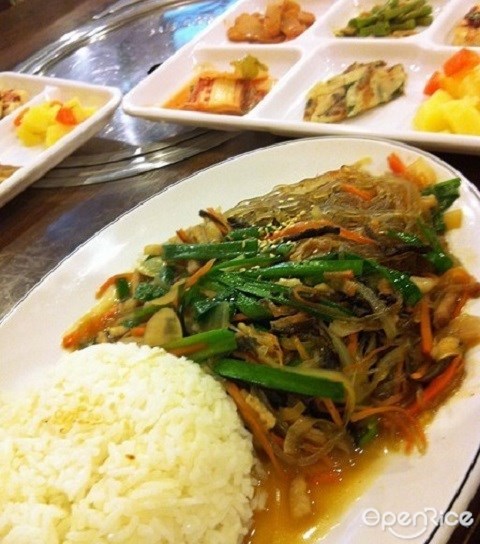 pan mee
, chicken or duck rice.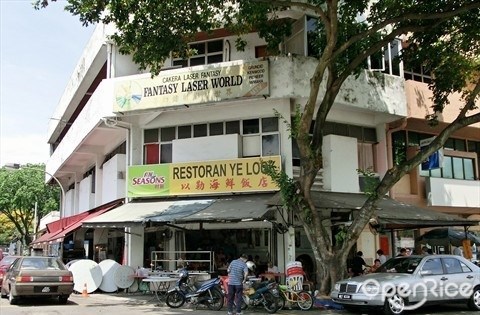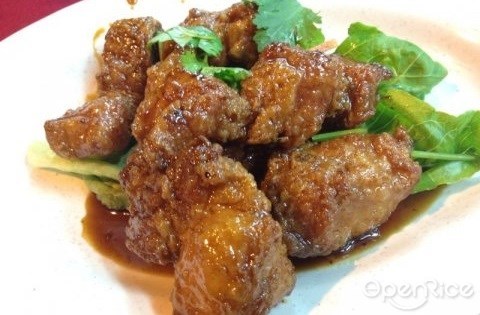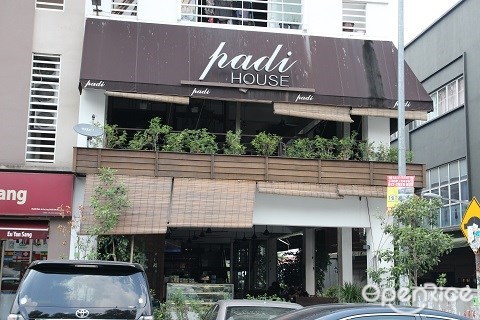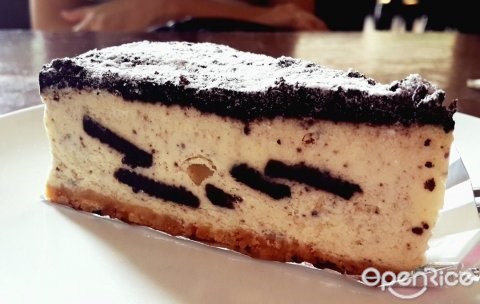 bento
. Since it is normally crowded, and parking space can be hard to find there, it is wise to plan and make a reservation before heading over.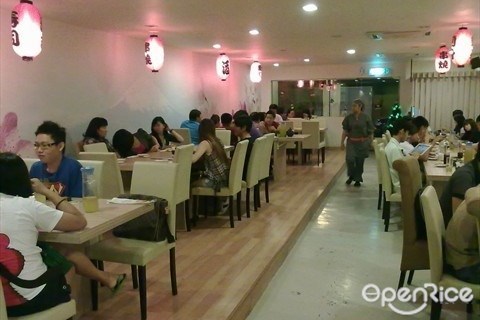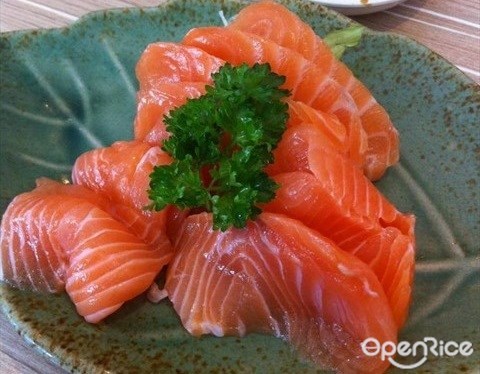 nasi dagang
! On top of that, it also whips up wicked mushroom soup, roast chicken, steaks, seafood
laksa
,
mee hailam
,
nasi lemak
, and more. Don't forget its desserts, too, like
sago melaka
, trifle, and
crème caramel
!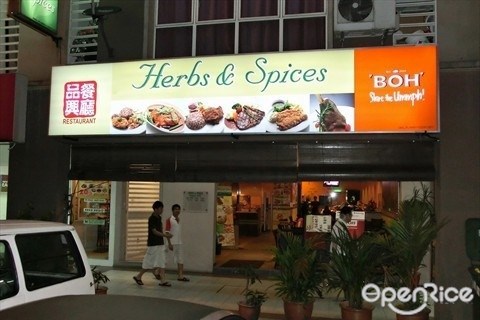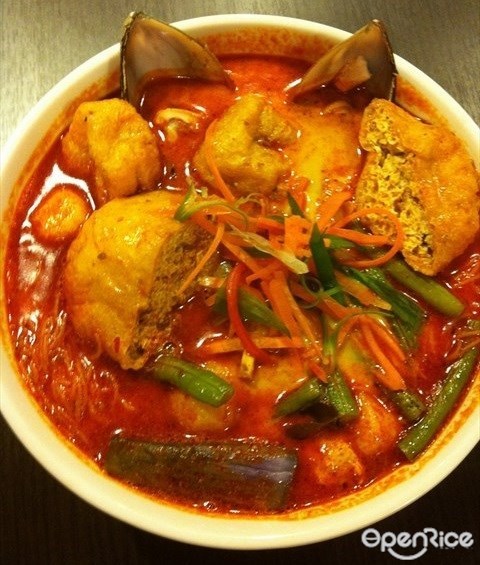 beehoon
with pork curry, shrimp balls with noodles in a soothing soup, as well as Hakka seaweed noodle soup with corn, pork balls, and fish cake. Just like any friendly, everyday Chinese eateries, the foods here are reasonably priced!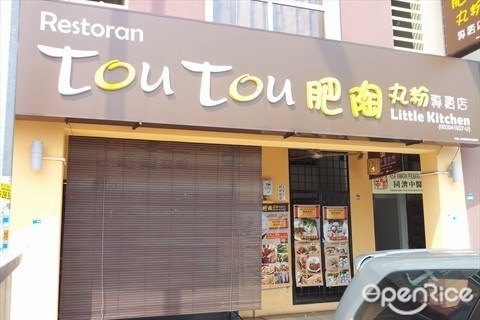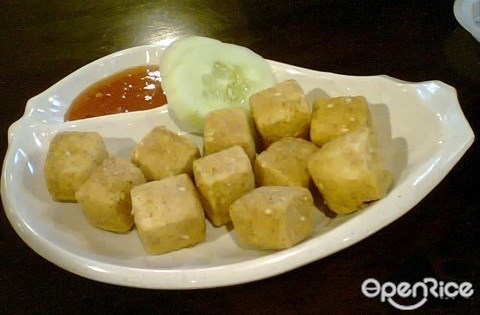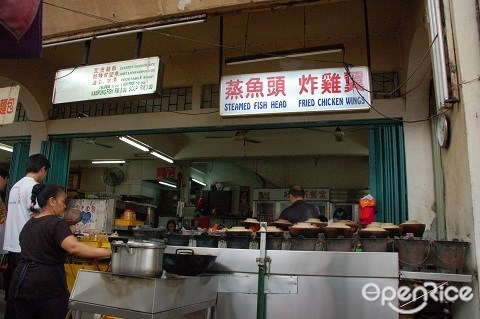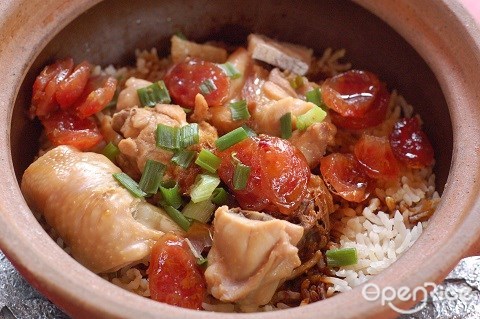 attap
rooftop. It serves halal, homey Thai cooking. Some of its much-loved dishes are
pandan
chicken, seafood
otak-otak
, seafood
tom yum
, Krathong-style steamed tilapia, mango sticky rice,
chendol
, and
tab tim grob
. One caveat, though: This place comes without air-conditioning, and may get sweltering on rainless days, especially during the daytime. So, evenings may work better if you want it cooler!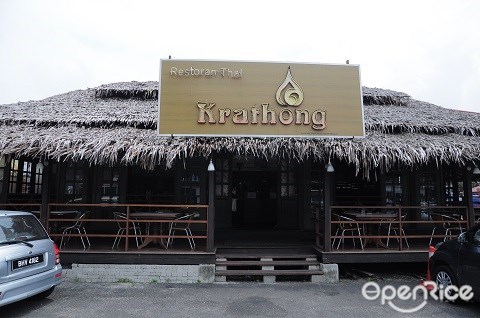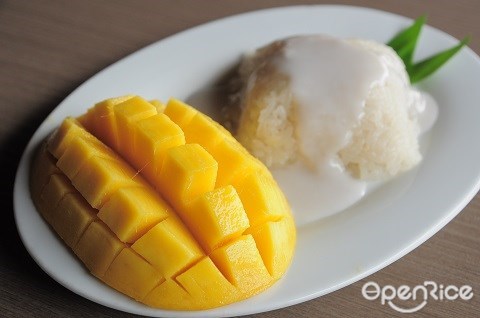 Search for the Best Chicken Rice in Klang Valley
Find the Best Chinese Restaurants in Klang Valley
Other Related Topics