Are you ready to toss some Yee Sang to usher in a prosperous new year? Many Chinese restaurants have launched their specialty Yee Sang to celebrate the festive season of Chinese New Year. Check here for some of the most creative Yee Sang with special ingredients and decorations this year!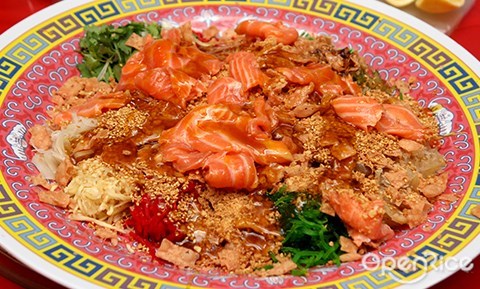 (The restaurants are listed in no particular order.)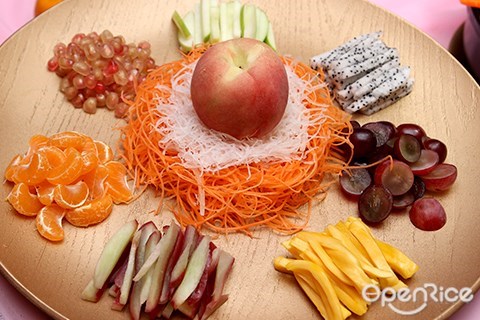 Enjoy delicious Yee Sang with a healthy twist at
Tai Thong
with their creative Fresh Fruit Yee Sang served with 16 different types of fruits and nuts, including peach, jackfruit, pomegranate, mandarin orange, black sesame, pistachios, almond, dried blueberry and many more. The Yee Sang is not only colorful, but also very refreshing and nutritious.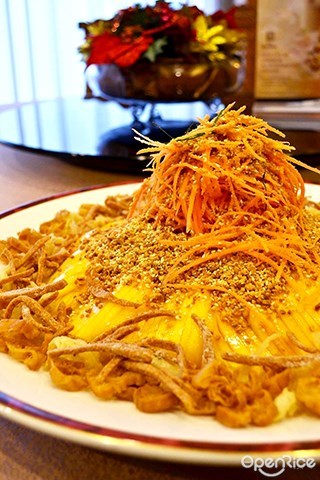 Photo credit to Dorsett Grand Subang
The Yee Sang offered at
Dorsett Grand Subang
has an impressive golden look, as it is covered with mango stripes, which adds a refreshing and sweet flavour to the Yee Sang! The mango matches very well with the raw salmon and silver bait fish!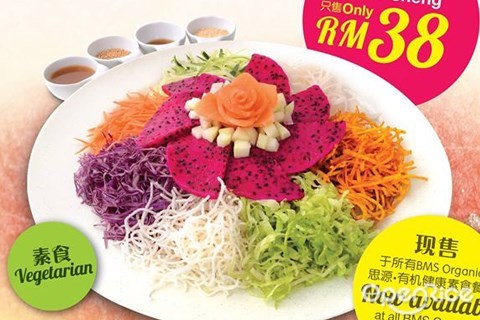 Photo credit to BMS Organics
BMS Organics
's Yee Sang might not be the most creative one this year, but it's certainly one of the most healthy one, as it is served with a variety of fresh fruits and vegetables. It's rich in vitamins without any preservatives or coloring.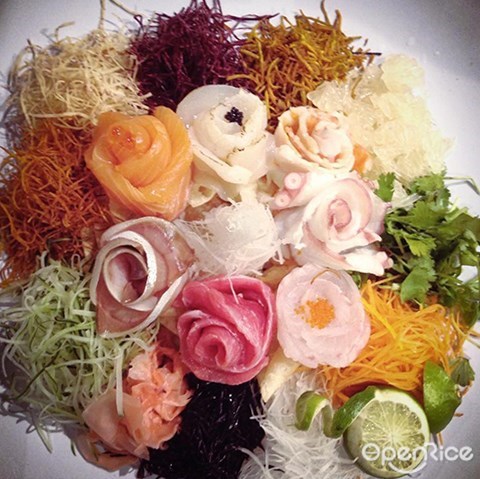 Photo credit to Robata Monkey
More and more Japanese restaurants are offering Yee Sang, and one of the most creative Japanese Style Yee Sang this year is offered by
Robata Monkey
with 7 different types of fresh seafood decorated in rose shape, so beautiful!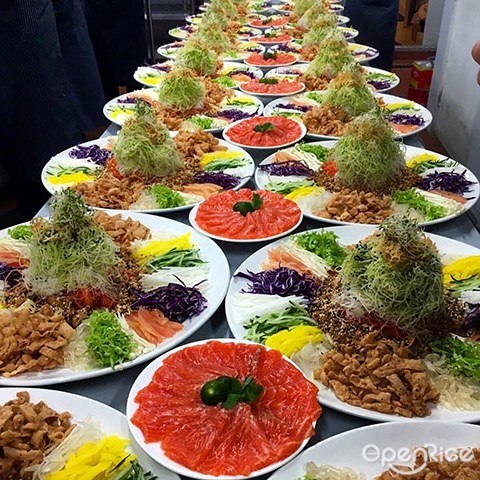 Photo credit to Ruyi & Lyn
Although relatively new in town,
Ruyi & Lyn
has successfully established itself as a restaurant in KL that offers creative and fine cuisine. For Chinese New Year this year, they are offering beautiful Rainbow Yee Sang prepared using a wide range of ingredients. It looks colorful!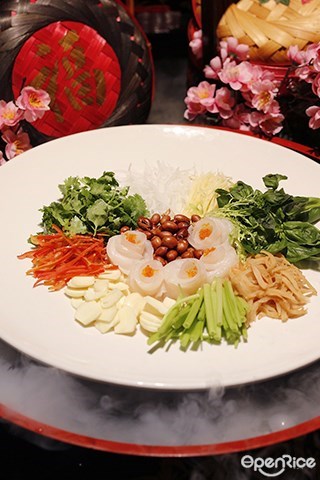 Photo credit to Pak Loh Chiu Chow
Classic Teochew Style Yee Sang offered at
Pak Loh
in KL is very different from the Yee Sang that we are familiar with, as it is served with coriander stalks, basil leaves, peanuts, julienned chilies, turnip, chives, jellyfish and fresh slices of grass carp. The sauce is different too. It is homemade by blending Japanese sesame oil and galangal.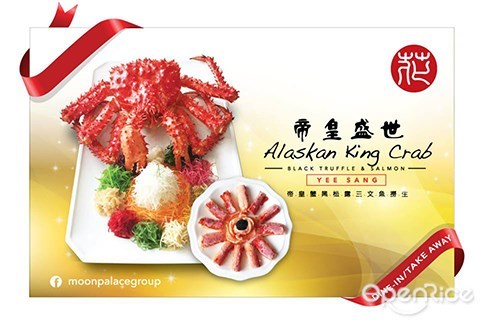 Photo credit to Moon Palace
This is probably the most luxurious Yee Sang available in the market this year with the meaty legs of Alaska King Crab! Apart from Alaska King Crab legs, the yee sang is also served with fresh salmon and black truffle to enhance the taste!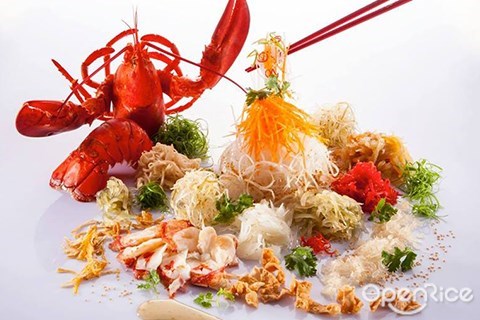 Photo credit to Oriental Group
If you are looking for a Yee Sang with premium seafood, head to restaurants under
Oriental Group
, including Oriental Pavilion, Oriental Banquet, Noble House, Noble Mansion, Ming Room and Han Room, to savour their mouth-watering Yee Sang with whole Boston Lobster! Toss higher and bring more fortune for this year! Visit these restaurants to celebrate a memorable CNY with creative Yee Sang!
Other Related Topics