During Chinese New Year, there are two dishes that are considered auspicious to eat. One is Yee Sang. The higher you toss, the more fortune it will bring you. The other one is Poon Choi or Treasure Pot, which has become more and more popular in recent years. For CNY this year, one of the most special Poon Choi we have found is
Simple Life
's brand new Veggie Treasure Pot, because it's a healthy version made of pure vegetarian ingredients!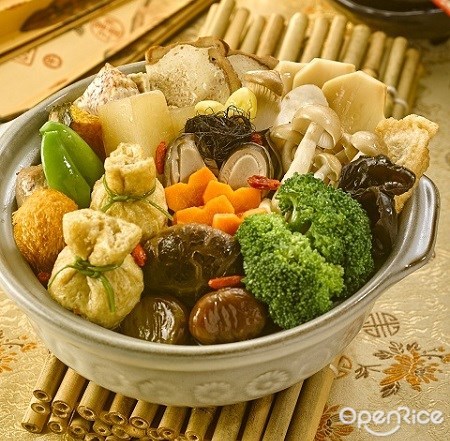 Simple Life's Veggie Treasure Pot is available from
22nd January until 22nd February
. It is served with 19 different ingredients, including straw mushroom, shimeiji mushroom, oyster mushroom, japanese beancurd, veggie burdock ball, chestnut, organic black fungus, long cabbage, fatt choy and many more! So many healthy and delicious ingredients in one single pot! Each treasure pot is priced at only
RM68
. It's perfect to be shared by 2 person. Remember to pre-order it one day before to avoid disappointment, as only limited number of treasure pots are offered daily.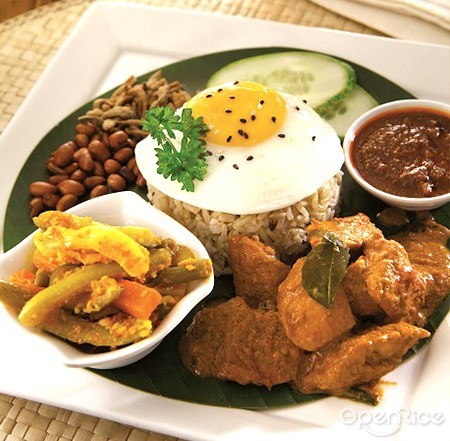 Apart from the value-for-money treasure pot, you can also order other mouth-watering vegetarian dishes from the ala carte menu. A must-have signature dish is the
Multi Grain Rice Nasi Lemak
. It is made of only vegetarian and healthy ingredients, yet it tastes as good as if not better than non-vegetarian nasi lemak! The rice is multi-grain rice cooked with healthy coconut oil as a substitute for santan. The sambal is impressive too. It's made from carrots and cabbage, yet so spicy and flavorful!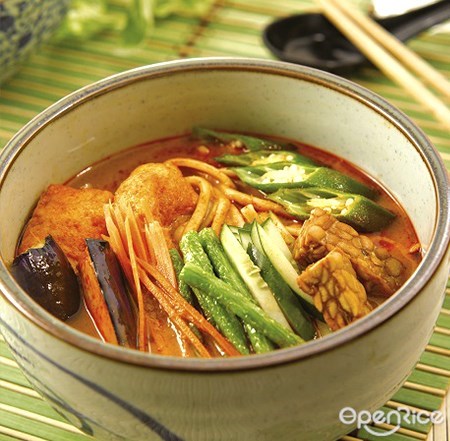 Another best-selling dish at Simple Life is the
Nyonya Laksa
. The curry soup is in authentic Malacca style, which is very thick and creamy, but not oily, because the soup is prepared using cashew nuts instead of santan. Some customers even finish the whole bowl until the last drop!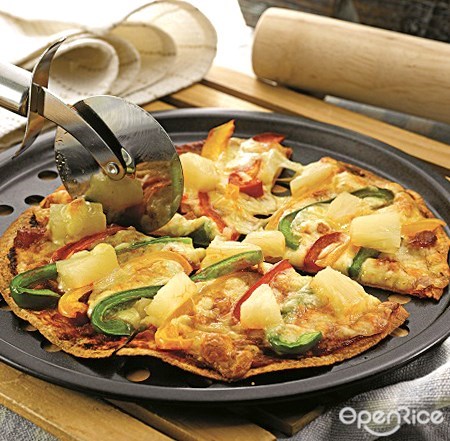 Aside from local favorites, Simple Life has also launched crispy and healthy
Vegetarian Pizza
with mushroom and bell pepper. The pizza is very rich in cheese and tomato flavors. No wonder it's so popular among the younger crowd.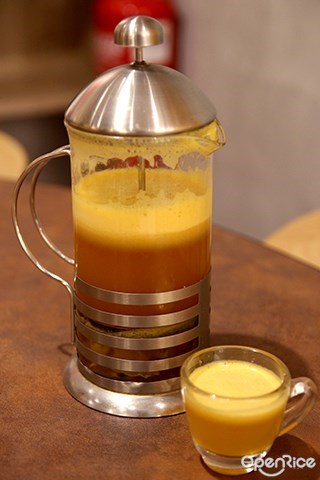 Last but not least, the
Fresh Mixed Fruit Tea
is also highly recommended. The fruit tea is so rich in fruity flavors that it is as if you are drinking a freshly squeezed fruit juice! So tasty! The best thing about dining at Simple Life during CNY is that all the outlets are open every day. Just an ideal place to eat healthily with your loved ones!