What are your expectations towards a perfect chillax night? Isn't it all about scrumptious food and romantic atmosphere? Okay maybe some good live performances will do the job too! Nicsmann 1940s By Lewré is definitely 'that one place' that is going to fulfill all your needs, from food to environment – all you have to do here is sit back, relax and have fun!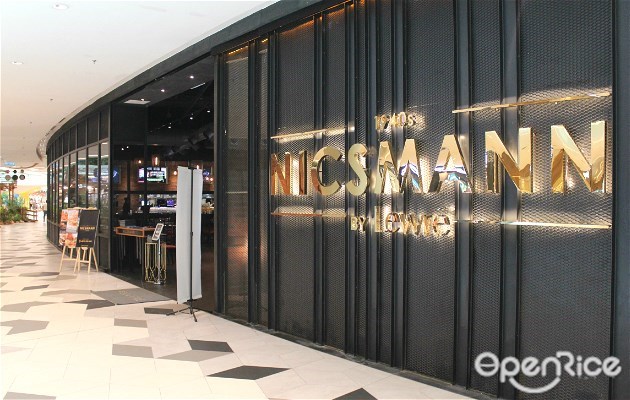 Here are the reasons, if you're wondering why we'd recommend Nicsmann 1940s By Lewré to you – strategically located at G Floor of The Starling in Petaling Jaya, this is a place where you get to experience romantic restaurant, dining on the park and darts bar all at once. A chilling session in the afternoon would be a fine idea too, because why not?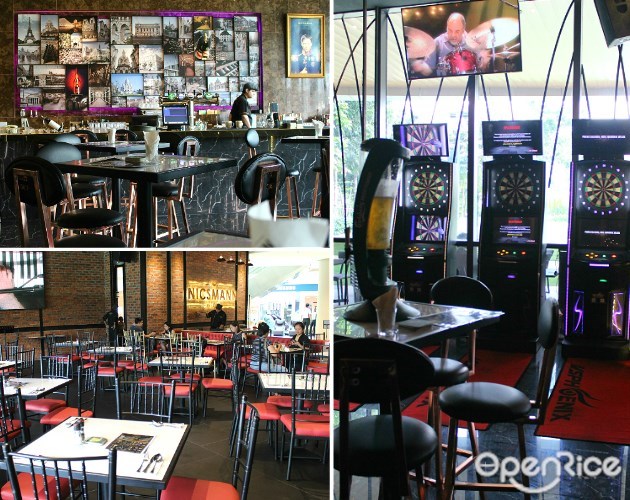 The modern interior layout is thoughtfully designed throughout, delivering a classy attitude in relaxed atmosphere, which turned out to be the best go-to place for gatherings and romantic dates.
Seafood Platter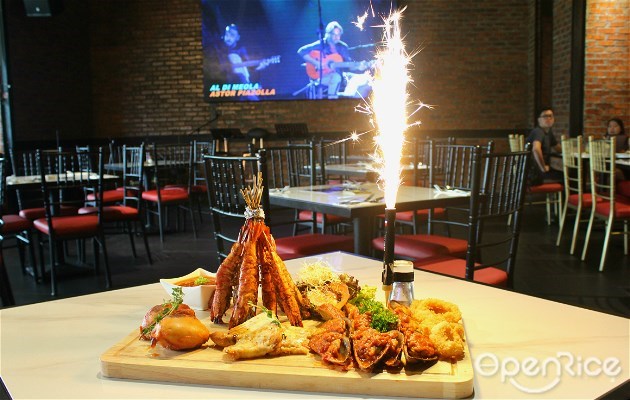 Naw, a cake with candles is way too mainstream for an interesting night – an eye-catching Seafood Platter with firework candle will take the lead this time round! It's a double pleasure for both our eyes and taste buds, just remember to get your camera ready for the best shot of the night! "Turn up the music, please."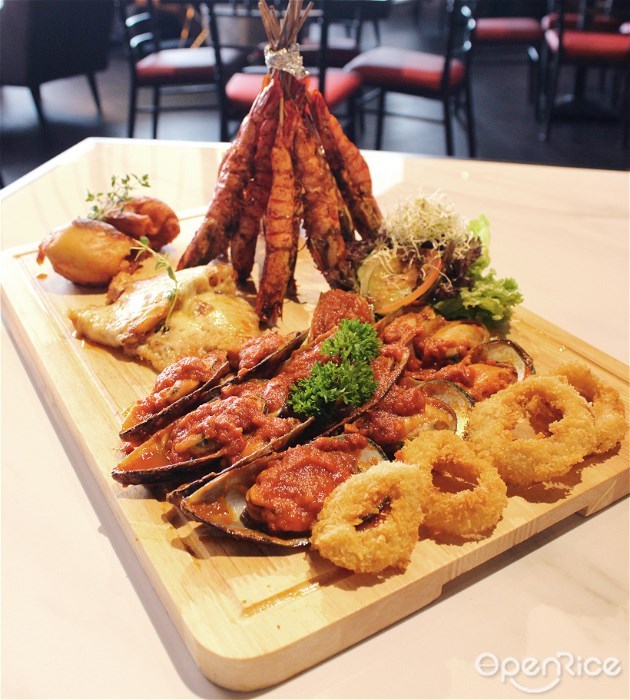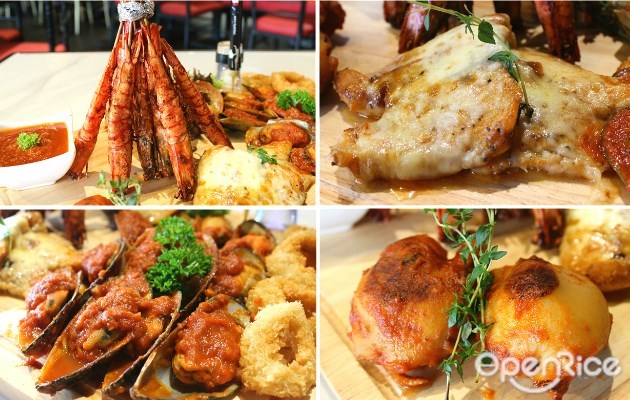 We had told you it's going to be a great pleasure for your taste buds too – the huge Seafood Platter is delicately executed with variety of scrumptious sea finds including grilled green mussels with tomato coulis, cheesy baked John Dory fish, stuffed calamari and grilled prawn skewers, served with tangy sweet tomato dipping sauce, this succulently delicious Seafood Platter will be your best bet of all time!
Fresh Salmon Trout Carpaccio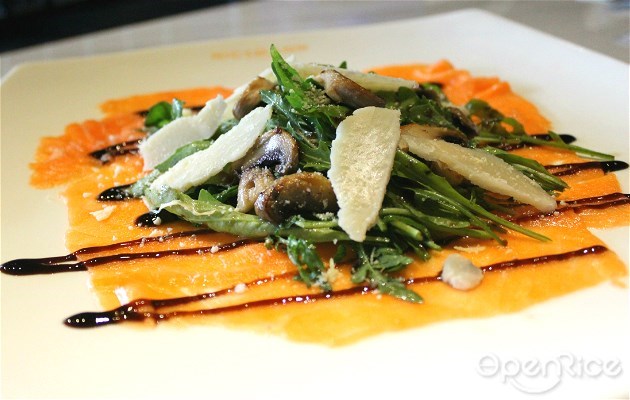 Crunchy fresh veggies and juicy mushrooms rested on thinly sliced raw salmon – nothing can beat this perfect salad dish here, tastes luscious and refreshing, just if you're looking for something to freshen up your taste buds before getting ready for the next dish.
Teriyaki Fresh Salmon Trout
Pan-seared thick salmon trout diligently glazed with Teriyaki sauce – moist, tender and juicy with crisp brown skin, complemented with mashed potato and garden veggies – just perfect, if you ask us.
3-Ribs Grilled Australian Rack of Lamb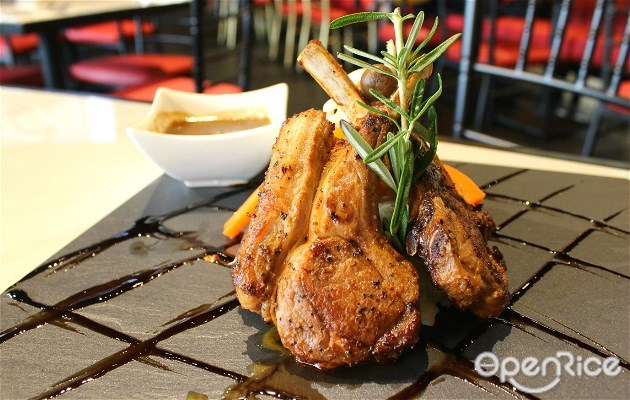 Mighty fine grilled Australian rack of lamb perfectly seasoned with herbs and spices, coupled with aromatic rosemary sauce, this pleasing-to-the-eye meat dish is definitely remarkable – succulent, flavour-packed and absolutely lip-smacking, how not to love it?
Watermelon Love / Coconut Nuts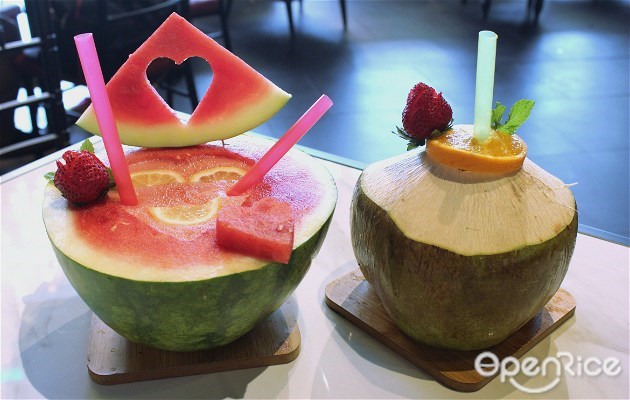 How could you call it a night without sipping on some trendy cocktails? Their liquor selections are rather diverse, and our favorite picks will be the Watermelon Love and Coconut Nuts, all for the heavenly combination of liquor and fresh fruit juice – we're very sure that you will find yourself hard to resist them! You can make your special requests for non-alcoholic versions too, because good drinks are meant for everyone!
Sizzling Brownies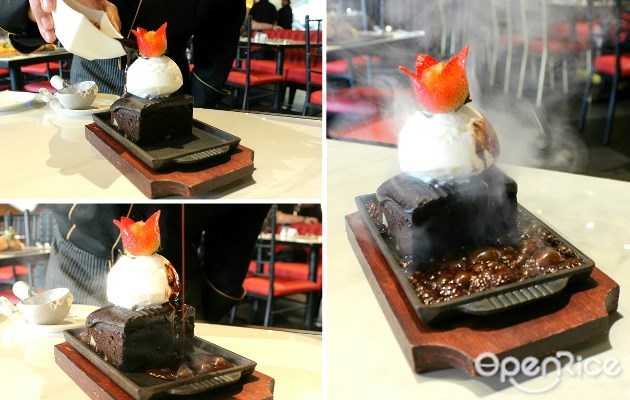 Always have room for dessert? Try the Sizzling Brownies – warm chocolate brownies topped with a scoop of vanilla ice cream and drizzled with gooey chocolate sauce – sinful but worth every bite!
Cheese Wheel Pasta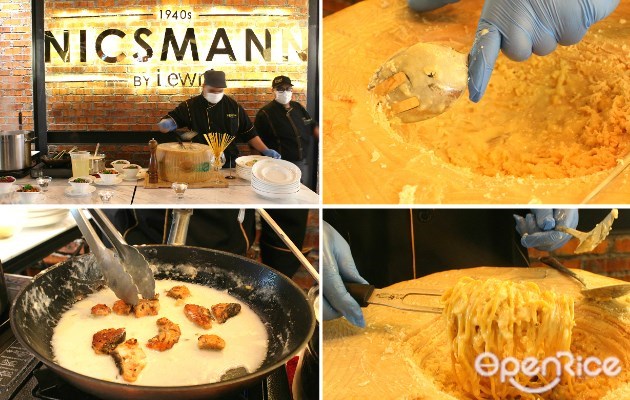 Probably the best way to serve a plate of gooey cheesy pasta ever – piping hot pasta dunked in a giant Parmigiano Reggiano cheese wheel and get finely coated with creamy and savory cheese till perfection, this Cheese Wheel Pasta is easily the star attraction of Nicsmann 1940s By Lewré – not only that, you get to watch how it's done too!
There are total of 3 flavor choices offered so far, including beef bacon, grilled salmon and trio mushroom.
Nicsmann 1940s By Lewré @ The Starling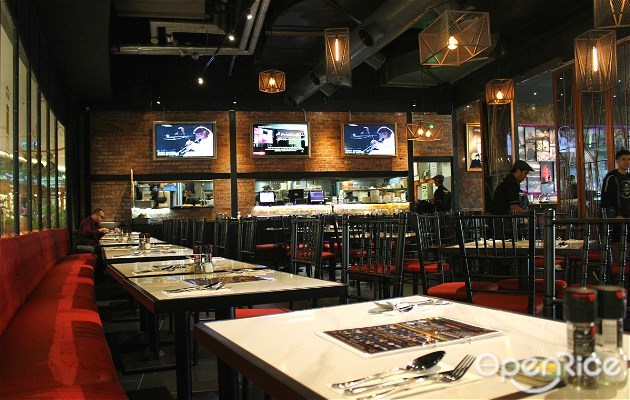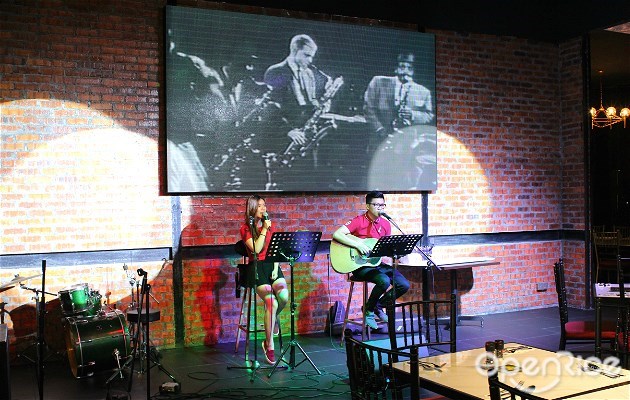 Wait no more, and head to Nicsmann 1940s By Lewré @ The Starling for a chillax dining experience, you won't go home disappointed!
More information: Nicsmann 1940s By Lewré