The Japanese are known to live up a hectic life, therefore, they have many Izakaya's places to chill and snack up after work. While there's something you might not know, an authentic Japanese Izakaya had sprouted at the neighborhood here along with the whole stretch of recommended food like the famous Sanuki Udon or Lao Jiu Lou; Nikai Restaurant is the latest addition to this area.


Heads up! Located at first floor, well-hidden Japanese Izakaya is the place to be.


Operated and owned by a Japanese owner, little did you know that this place makes it a great place to chill at? Serene and tranquil environment, soothing lighting and ambiance, ingredient-focused food were one of the main reasons it is worth the try. Many might not notice their signage, look out for Lao Jiu Lou and you'll spot them right above.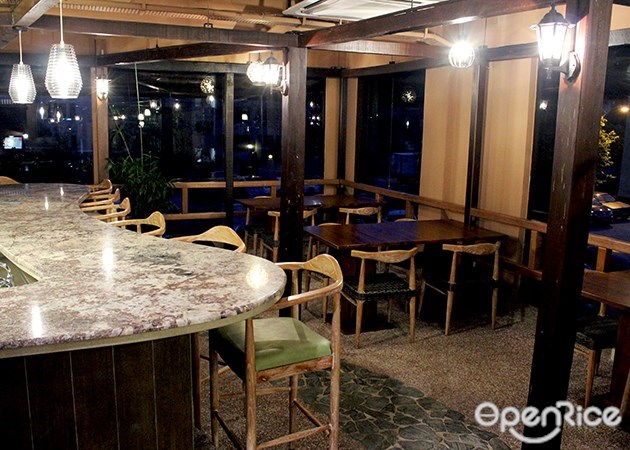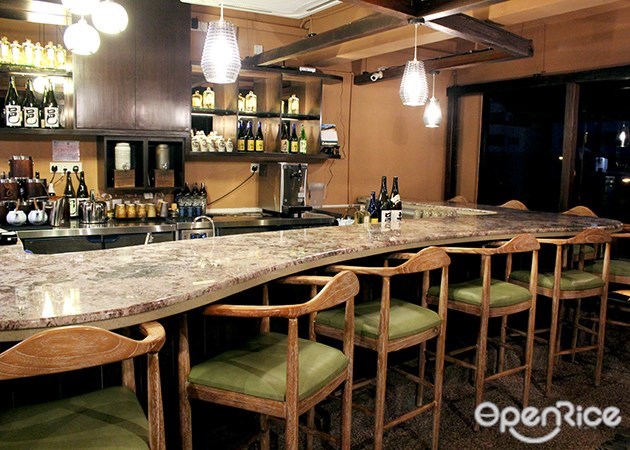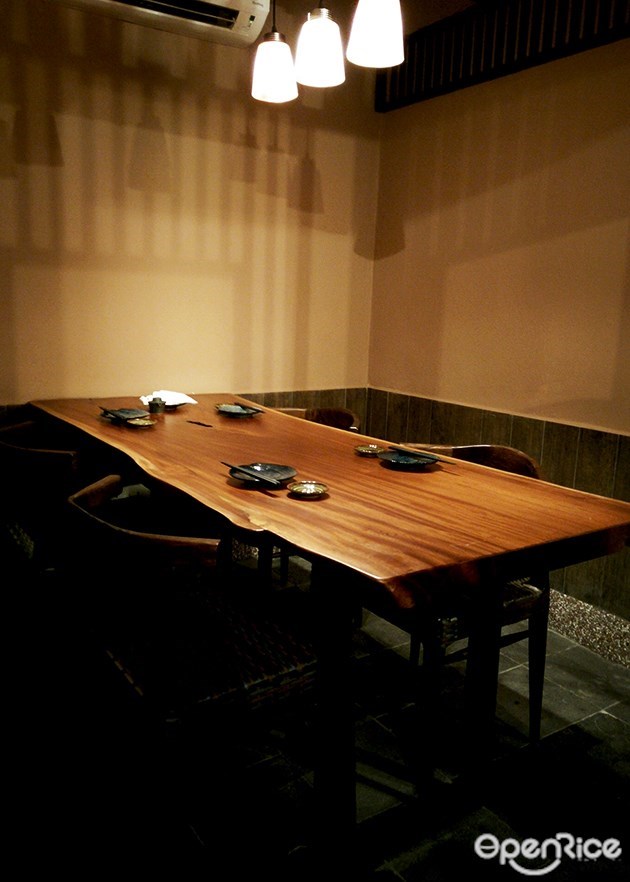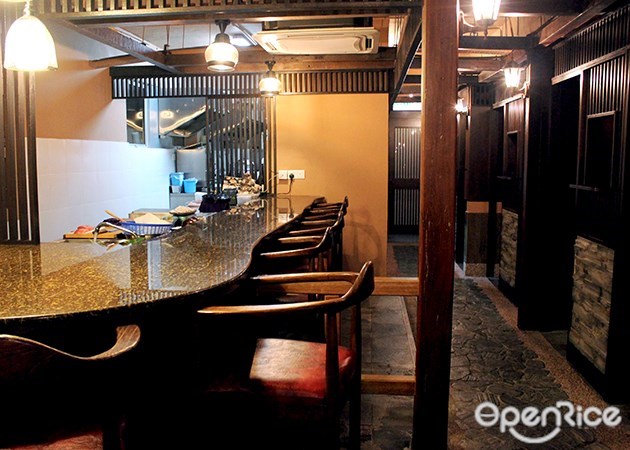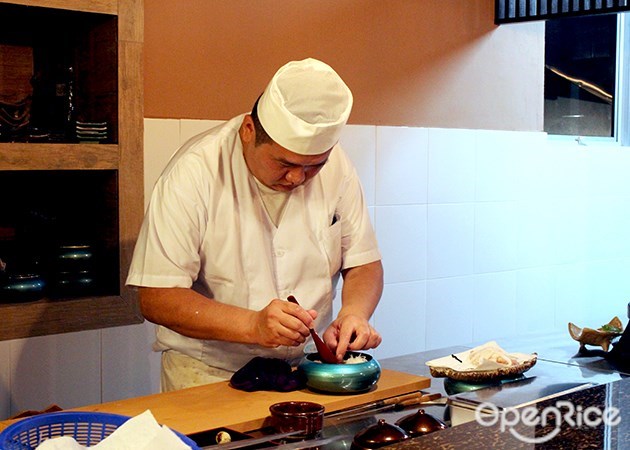 Just like how an Izakaya would look like, filled with chairs and tables, bar top seats and rooms for some private dining; leafy plants and stone 'pavement' makes it a tranquil Zen vibe here too.


Recommended imported market-fresh seasonal Sashimi's


Bringing in fresh sea produce twice a week, guaranteed fresh sashimi and changes all the time depending on supplies, Nikai makes it a worthwhile place to dine at.


季節の魚 FRESH SEASONAL FISH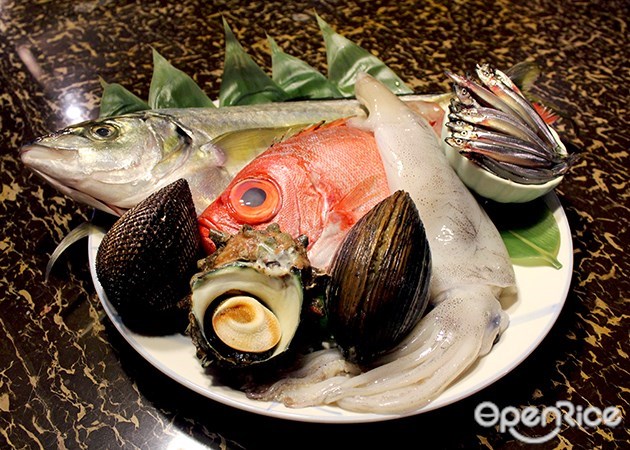 Observing how the chef slice on all the raw products, skillful is the word for it. Perfect slices of sashimi that's accurately cut and beautifully presented, sashimi is not just food that keeps us satiated but of course a feast for the eyes. Enjoy them the Koryori-ya eating style where dishes are served in small plates so you can get more from each of it.

Comes in three (Cobra), five (Scorpion) and seven (anaconda) types of sashimi set of:


小料理Set - サソリ SCORPION
季節のお刺身7種、日替わり小料理6品、焼物、ご飯
7 kinds of sashimi, Appetizers 6 types, Grilled dishes, Rice.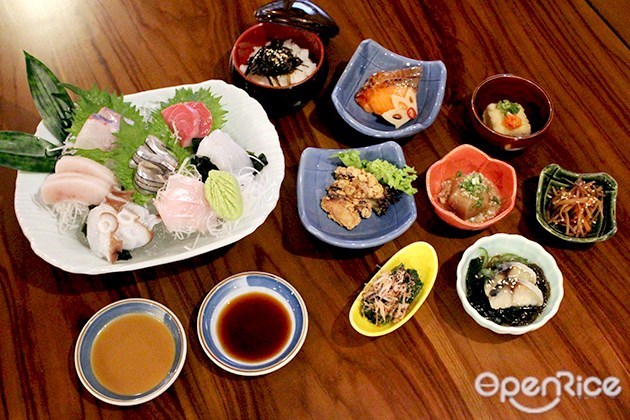 小料理Set - アナコンダ ANACONDA
季節のお刺身5種、日替わり小料理6品、ご飯
5 kinds of sashimi, Appetizers 6 types, Rice.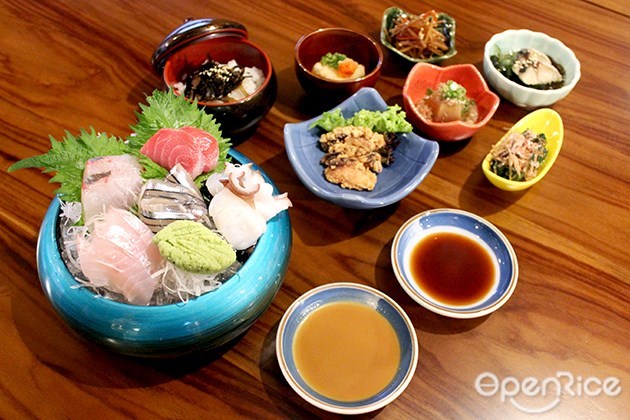 小料理Set - コブラ COBRO
季節のお刺身3種、日替わり小料理5品、ご飯
3 kinds of sashimi, Appetizers 5 types, Rice.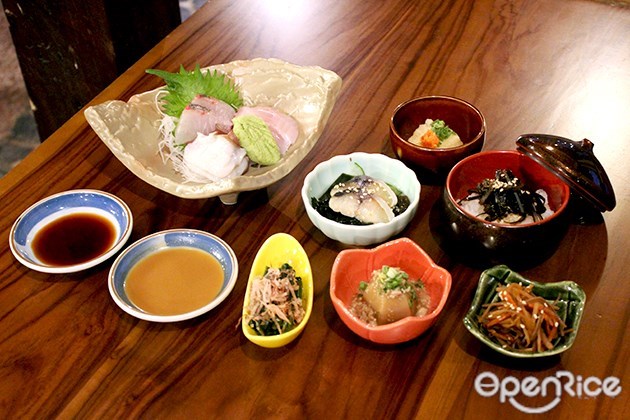 Assorted sashimi that can be seen would be the Tuna fish, Bass, Silver Herring, Octopus, Squid and more seasonal catches. Serves differently according to the set chosen and comes with grilled or fried dish respectively.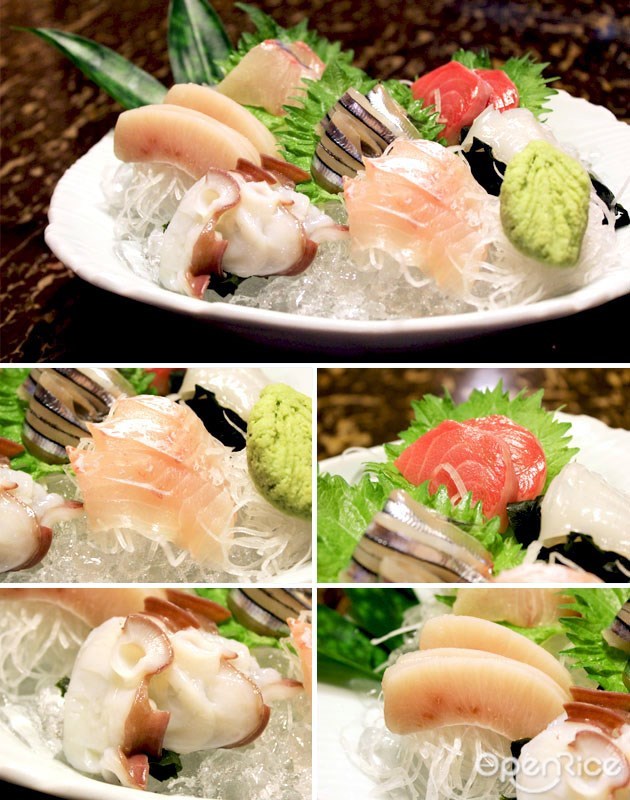 Aren't stingy on the side dishes served, you'll enjoy vinegar marinated mackerel, fried octopus, fried burdock, braised daikon with minced meat; each of it stands out complementing the whole course. Since it is seasonal and will change according to the daily catch thus you will get to enjoy something different from what we had the other day!


本マグロの刺身 MAGURO SASHIMI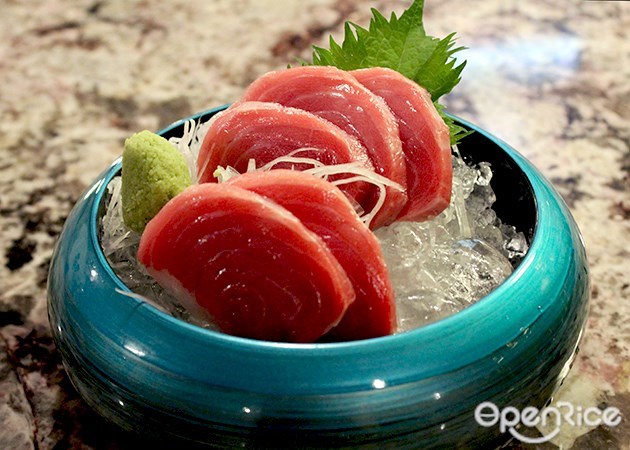 Besides enjoying food from the sashimi course set, you could order more from the ala-carte menu too. Look at this piece of best-tasting Tuna sashimi cut – thick and fresh from the sea, a true taste of seafood at its finest.


海鮮丼 KAISEN DON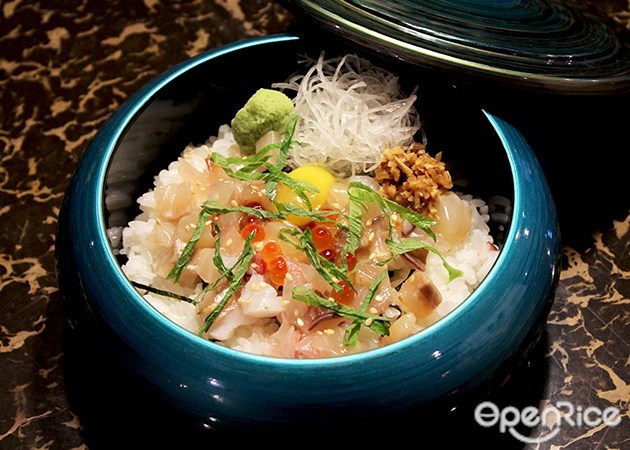 Moving on to another seafood don that we thought you'll enjoy as well, nicely diced sashimi together with fish roe and raw egg yolk, radish; eaten just like that for a better aftertaste. Irresistibly fresh and eaten with minimal seasonings, tastes so good!


The ideal companion – Sake, Wine & Beer!


酒 ー合 SAKE 180ml RM15.00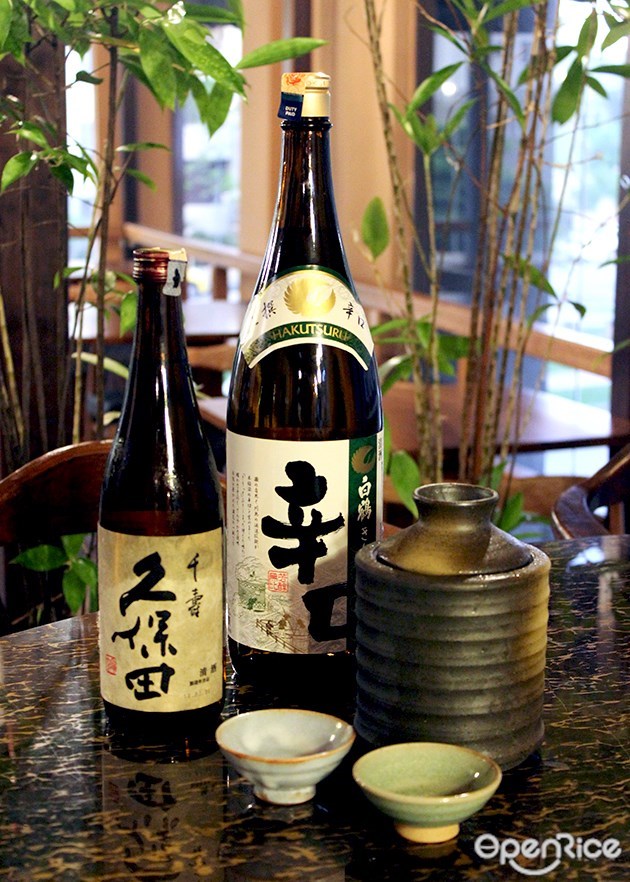 Not forgetting liquor when you dine at Nikai, imported high-grade Sake to pair with the sashimi's were obviously a great option. Smooth and sweet sake and a great everyday wine too.


焼酎 ー合 SHOCHU 180ml RM25.00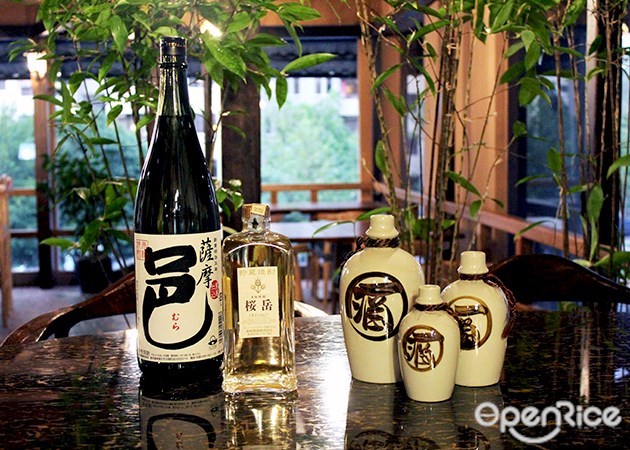 Besides sake, they do have Shochu and Umeshu too. Aromatic shochu and smooth umeshu, a great wine to complement the dishes served.


サッポロ生ビール SAPPORO DRAFT BEER RM17.00
タイガービール TIGER BEER RM15.00
ハイネケンビール HEINEKEN RM17.00
ギネスビール GUINNESS RM17.00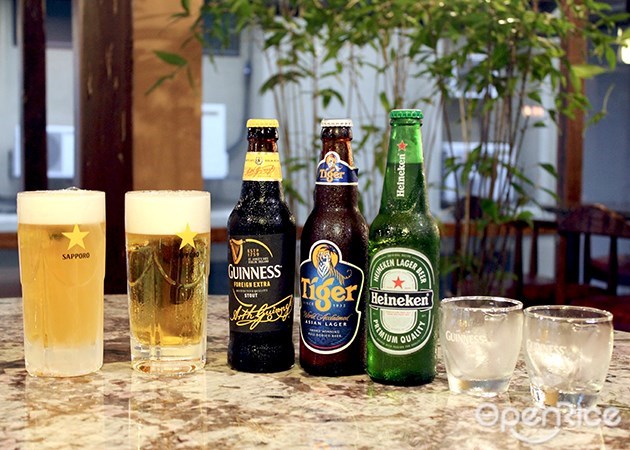 Nonetheless, they do serve beer, plus they are iced cold too! Pick your choice from Sapporo beer, Tiger beer, Heineken or Guinness, which one will you prefer?


Japanese Style Barbecue – Must Order Dishes!

サバ塩焼き SABA SHIOYAKI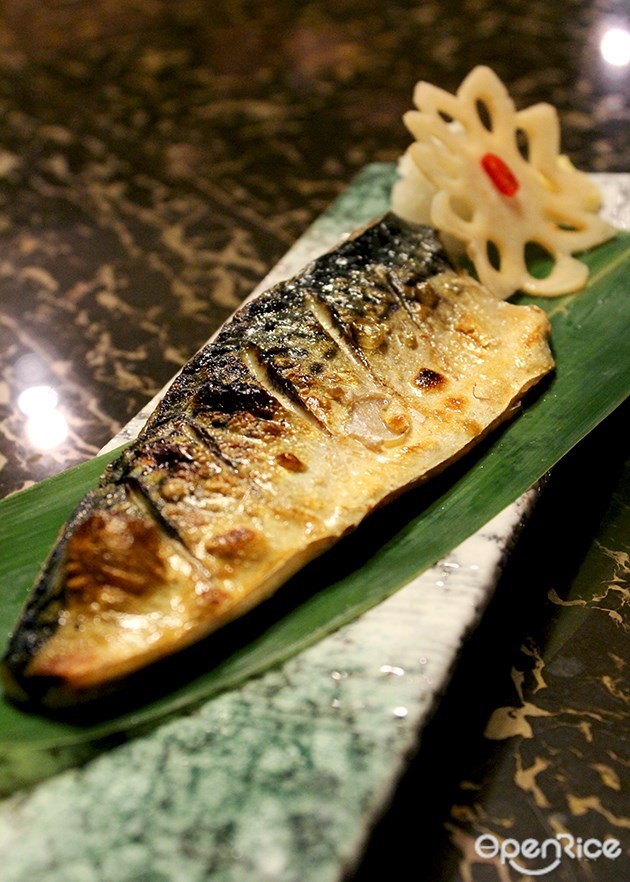 Mackerel grilled with salt – this fish is so flavorful and grilled with salt, the meat texture is still juicy and soft.

鶏肉塩焼き TORINIKU SHIOYAKI
Apart from fishes, here comes the chicken meat. Minimal in seasoning, grilled chicken that is juicy and tender, best eaten just as it is.

豚肉味噌焼き BUTANIKU MISOYAKI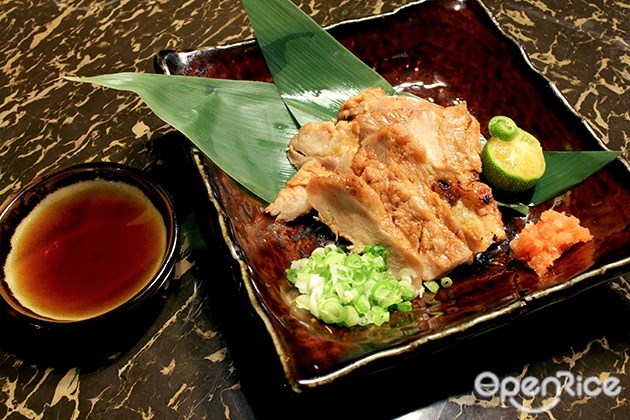 Same goes to this dish, marinated in miso paste and then grilled, slightly salty, a great beer snack too.

Salada & Starter Dishes

水菜サラダ MIZUNA SALADA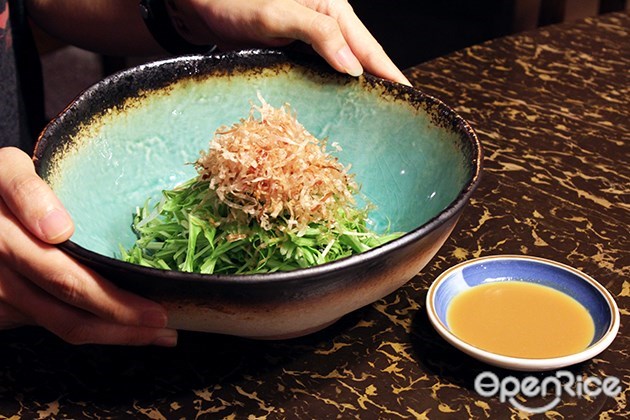 Japanese salads are seemingly lighter and healthier. Uses Japanese green leafy vegetable, you wouldn't want to skip this as this vegetable isn't available anywhere else.


天婦羅盛合せ TENPURA MORIAWASE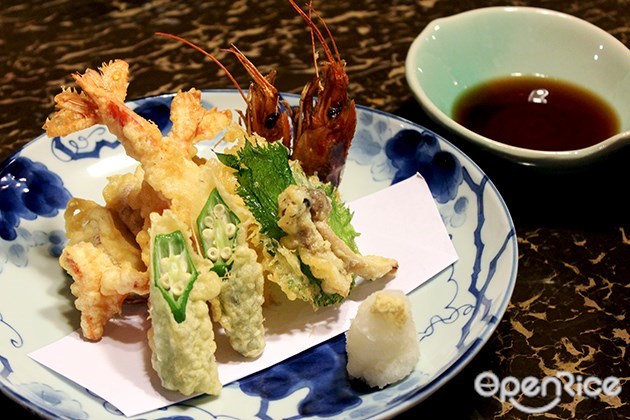 Another not to be missed wine and beer snack – Tempura of course!

胡麻豆腐 GOMA TOUFU / 卵豆腐 TAMAGO TOUFU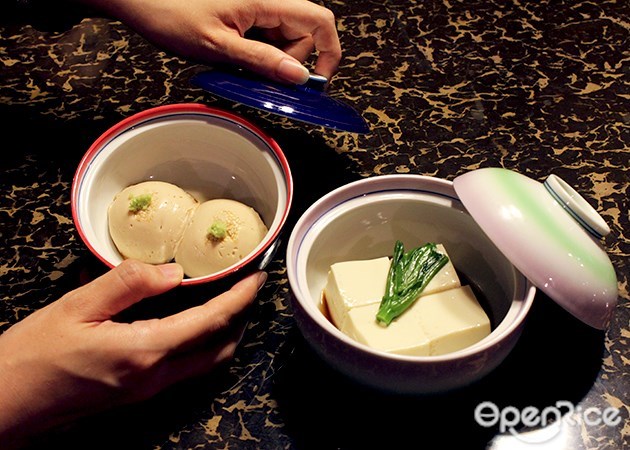 Considered as appetizers, both of these tofu selections are homemade. Instead of using soybeans, egg and sesame are used respectively to create this dish. Smooth and fragrant, tastes just exactly like tofu.


蓮根せんべい RENKON SENBEI / 枝豆 EDAMAME / 塩銀杏 SHIO GINNAN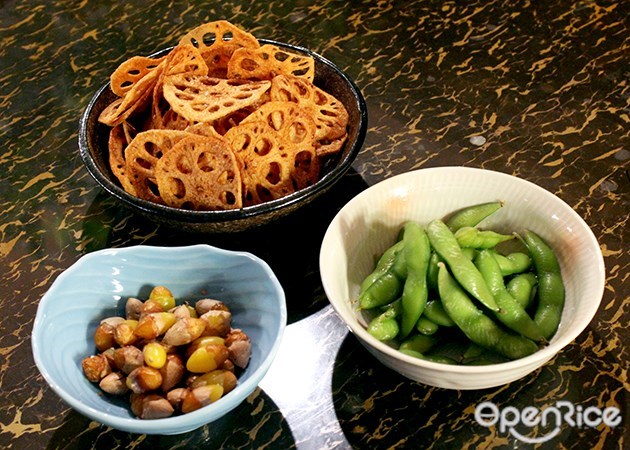 Fried lotus root chips, salt gingko, and green soybeans were absolutely the perfect wine and beer snacks!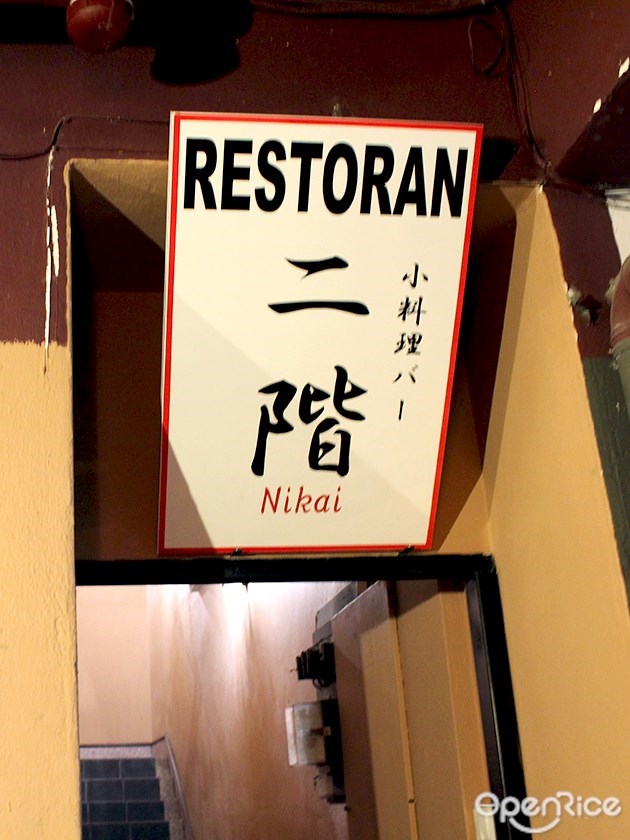 What are you waiting for? Authentic Japanese Izakaya and Sashimi dishes made especially for you, head over to Nikai Japanese Restaurant today!

More Information: NIKAI JAPANESE RESTAURANT