The bazaars that one comes once a month yearly, signaling the return of your Ramadhan favorites from Kuih, Murtabak, Bubur Lambuk and so much more to get from the bazaar. Which of these food will you go for this time?

1. Putu Piring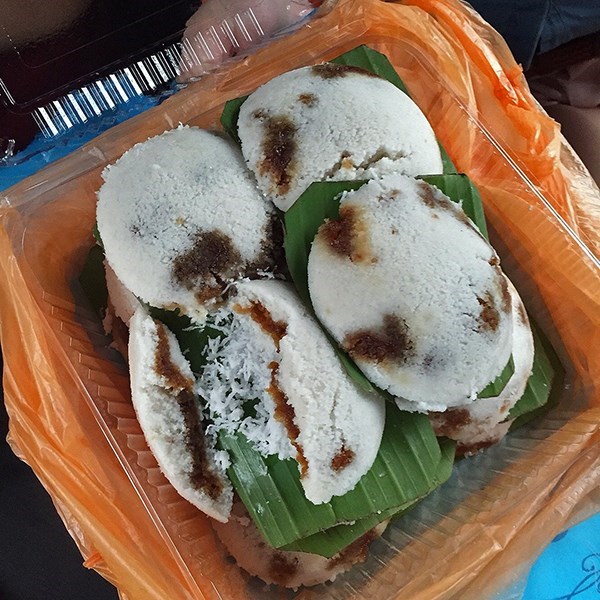 Steamed rice cake that's so fluffy and soft with a good amount of grated coconut and Gula Melaka in it; one will surely never be enough.

2. Ayam Percik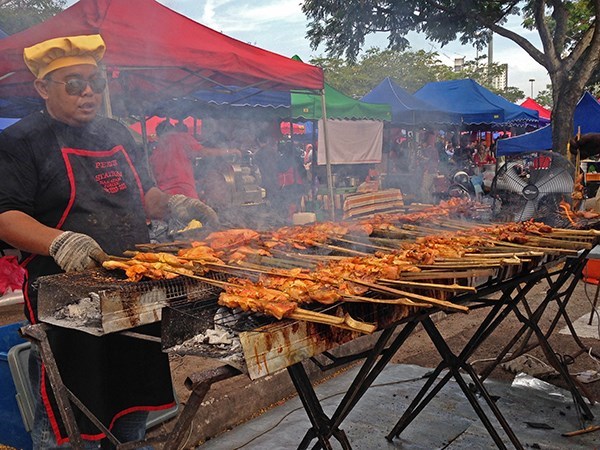 A tender and smoky piece of ayam percik makes it a good choice for berbuka. Eaten with that percik sauce that's somewhat nutty, spicy and sweet – remember to get yours earlier!

3. Nasi Dagang & Nasi Kerabu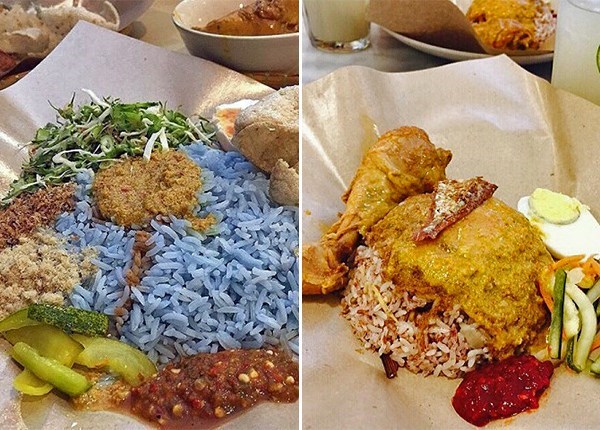 Nasi Dagang that is fragrantly delicious that usually eaten with curry chicken, prawns, fish, hard-boiled eggs, pickled vegetables and sambal while Nasi Kerabu in which blue-colored rice that is eaten with fried chicken, fish and crackers, surely a good choice of carbohydrates if you're looking for it!

4. Murtabak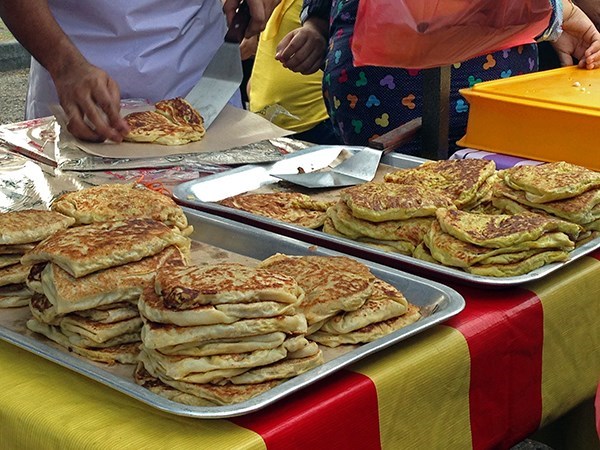 This resemblance like the roti canai but thicker and generously stuffed with minced meat or chicken, eggs and onions in it will surely be a piece of satisfaction! Some make it soft and moist and some were totally crispy on the outer layer. Will Murtabak win your heart this round?

5. Popiah Basah / Popiah Goreng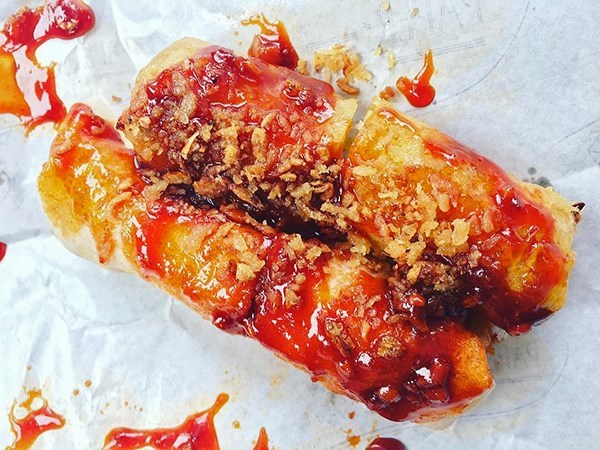 Photo credit: mohdyazid83 Instagram

Popiah Basah were so much known for its taste and texture as it is wrapped up and then drenched in the homemade sauce that is spicy and tastes perfectly good which you know you're craving for it badly. If you're not on the softer side of the Popiah, then go for the crispy and crunchy Popiah Goreng instead!

6. Kuih Pelita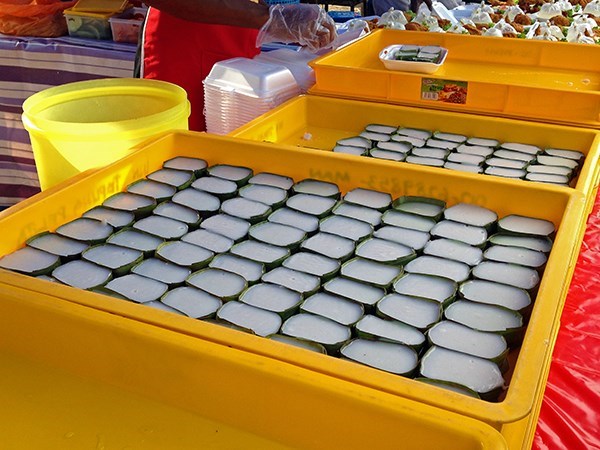 This would be another not to be missed Kuih selections that you need to list it down too. Sweet, soft and creamy coconut milk layer on top and filled with Pandan fragrant on the bottom and wrapped in banana leaf for that extra aroma! Just like a custard pudding soft and wobbly, it is called Kuih Pelita!

7. Bubur Lambuk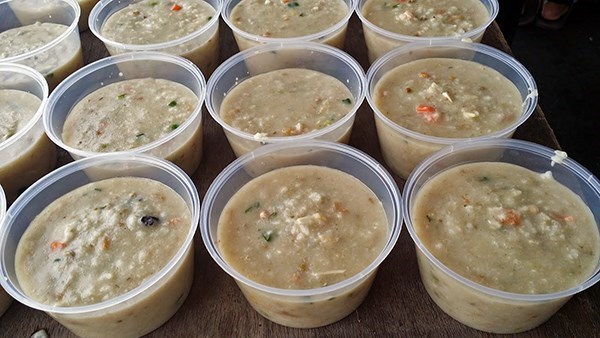 Photo credit: zulfadreamland

Porridge that isn't watery and eaten with ingredients in it like beef, fried shallots, dried shrimps, and the rest of the ingredients including herbs, this porridge is thicker and creamier as coconut milk (santan) is added into it. One of the most eaten and in demand porridges during the Ramadhan, Bubur Lambuk is it!

8. Apam Balik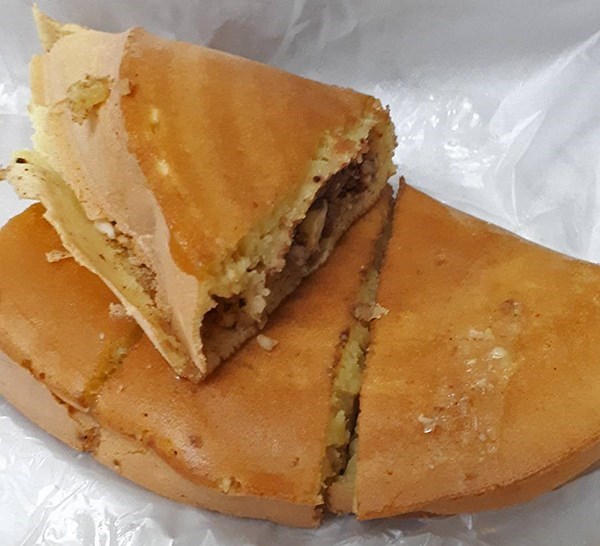 Photo credit: mengwah Instagram

Thick, fluffy and filled with corn and peanut fillings, now they are even available in many fillings and flavors too! A must have when you spotted an Apam Balik stall!

9. Agar-agar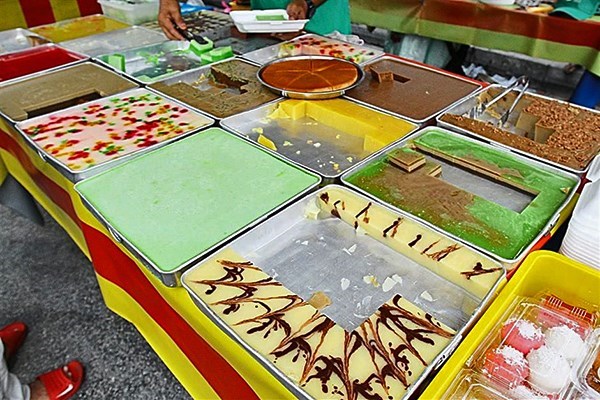 Photo credit: thestar news

Sweet treats are undeniably a must have on your list. Be it pudding or kuih's, agar-agar were one of the best sellers as you'll enjoy the truly authentic taste like Milo flavored, Coffee, Mix fruit, Strawberry, and more to pick from that trays of selections!

10. Roti Boom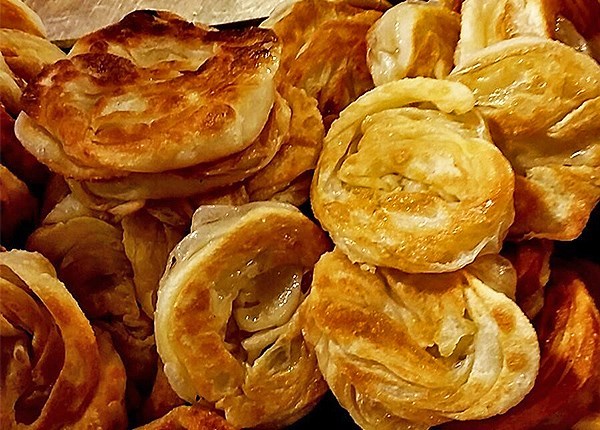 Siblings of Roti Canai, Roti Boom is known for its size as it is smaller but thicker. Margarine and condensed milk are what it is made of, you'll surely love this piece of Roti Boom!

11. Ayam Golek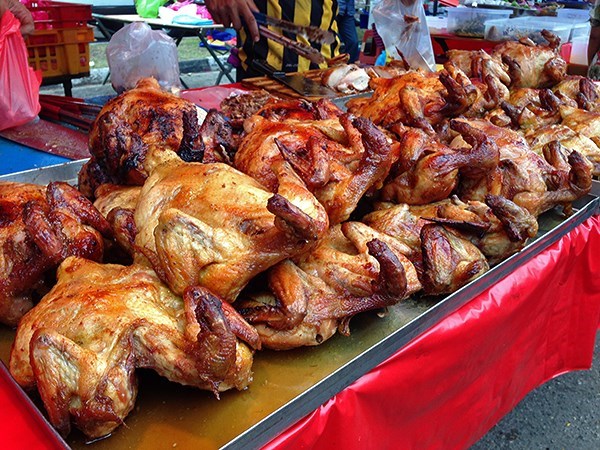 Rows of the whole chicken are being rotated slowly over the fire and roasted to a perfect golden brown. A bite into its soft warm flesh proves the Ayam Golek to be well-marinated and juicy, with a slightly smoky and crispy skin that comes with good fire control.

12. Roti John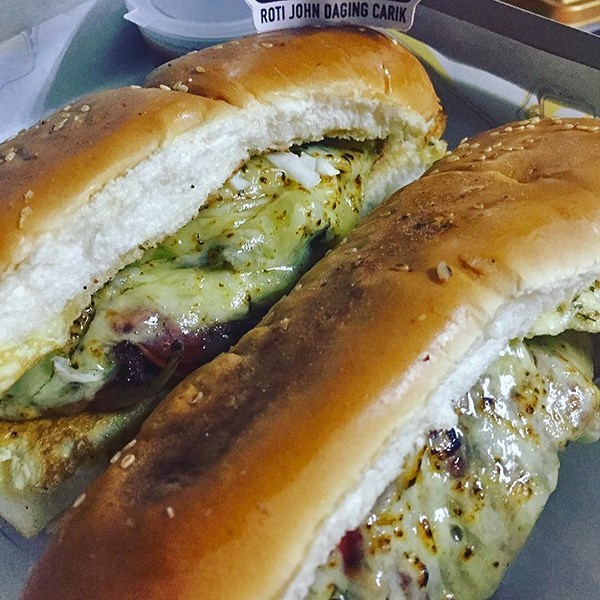 Photo credit: theteppan Instagram
Roti John is more like a long savory sandwich that is wrapped in omelet and choices of chicken of beef meat, then topped with the rest of the ingredients and sauces like mayonnaise and chili sauce, one will sure to satiate your craving!