For years, Nadeje had brought us the best Mille crepe cakes that make you go gaga over it! Soft yet creamy, they are totally worth to die for. Having so many different flavors you can get from the outlet, they are back with a better creation of Premium Series Mille Crepe! Paper-thin mille crepe, lightly whipped fresh cream, rich in taste and irresistibly good, the mille crepes are undeniably so in demand!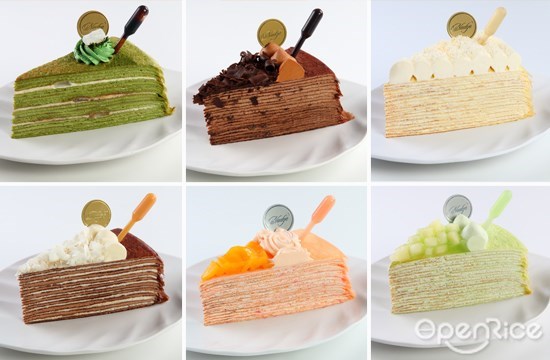 Adding their latest creation of the Premium series into their collection, these would be one of the 'Must-try'! Where can you get them from? Let's take a look and check them out today! Psst, each flavor is only available at the selected outlets!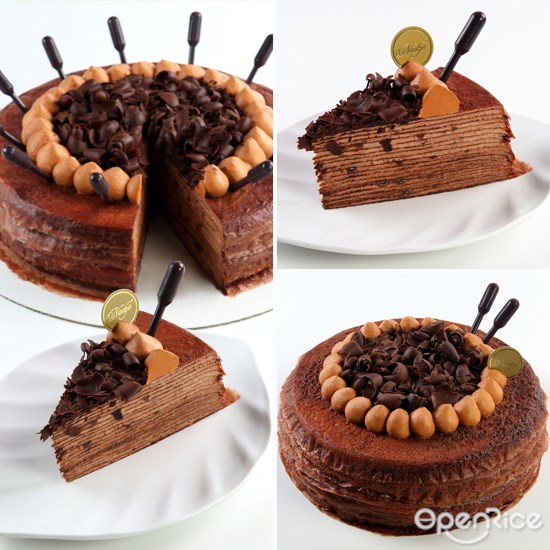 Made from bitter sweet luxurious Swiss dark chocolate cream, imported Swiss Chocolate that is irresistibly chocolaty thick in taste! A premium indulgence you need to dig into for sure!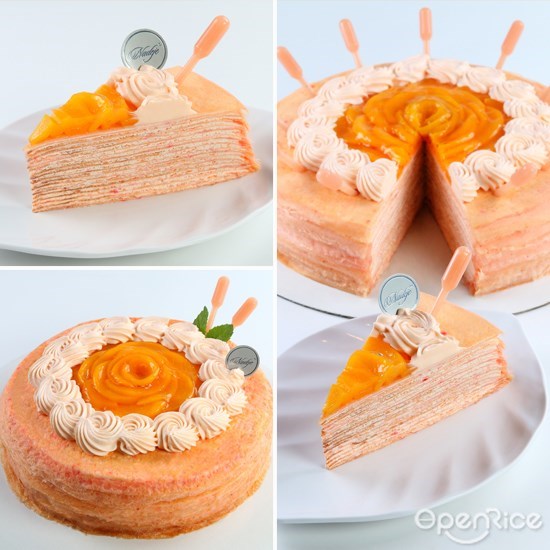 Prefer something tangy and refreshingly sweet? Then this Premium Juicy Fruity Peach makes it an enticing combo! Freshly handmade paper thin crepe with sweet tangy peach cream that guarantees fruity taste, simply toothsome!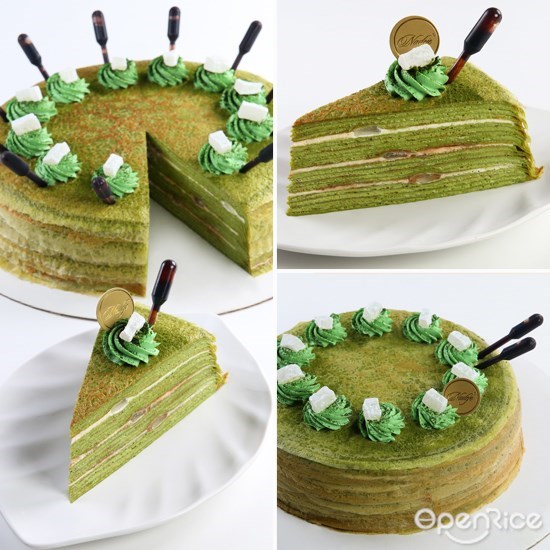 An authentic taste of green tea, you cannot miss this out too. Made from premium quality Japanese green tea and tops with the famous Japanese rice cake, mochi, this will sure to whet your appetite for more! Craving for another slice?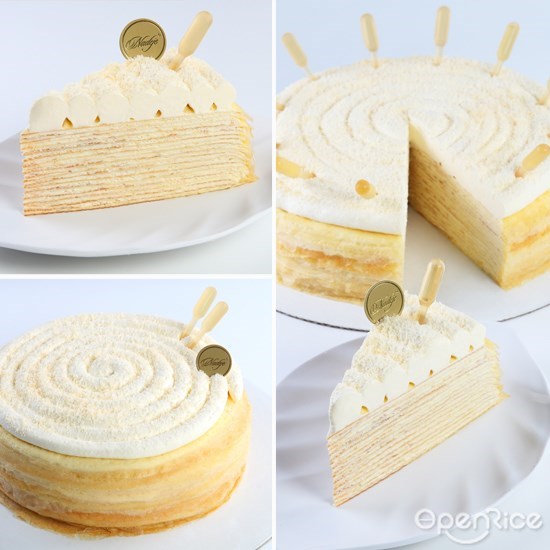 Generous amount of cream cheese that spreads evenly on every thin slice of crepe, dig it in and savor it! Rich and thick cheesy taste, do you know they are indeed made from 3 types of real cheese? Soul-satisfying for you – cheese maniacs!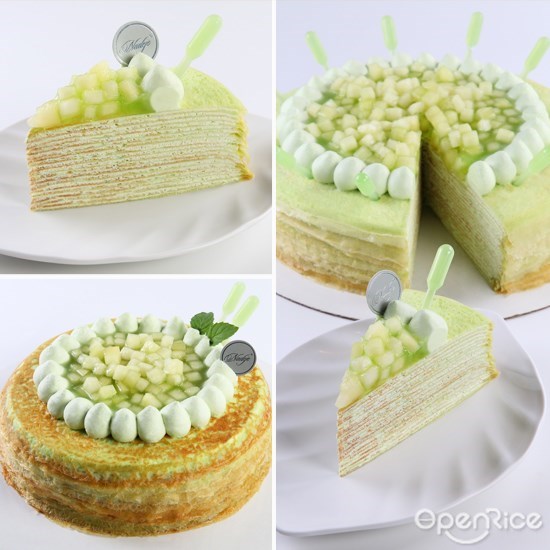 Craving for some fruity taste mille crepe? Fans of Honey Dew, this is a must try piece of mille crepe as it tastes light and indeed fruity! Temptingly sweet!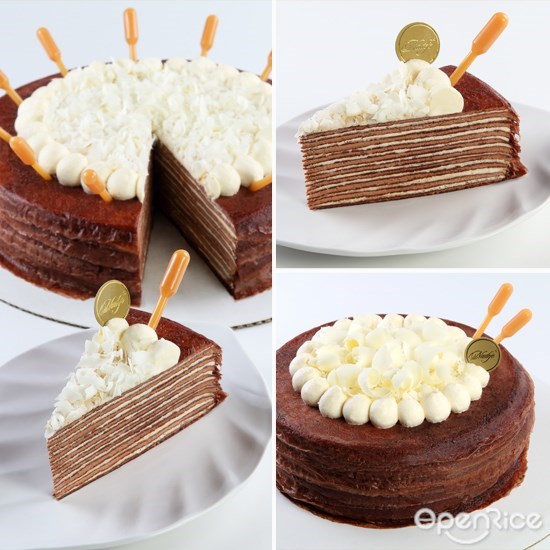 Wow, we have dark chocolate ones and now Grand Chocolate! Uses the same high-quality Swiss chocolate that creams up the whole piece of finest paper-thin crepe, the ingredients are imported especially the Swiss White Chocolate that sums up that whole incredible mille crepe from Nadeje!
Premium Series pricing as below:
RM 14.60 / slice
RM115.00 / 1kg
RM157.00 / 1.5kg
RM178.00 / 2kg
Wait no more, grab your chance to enjoy a slice of premium taste that will sure to melt in your mouth!