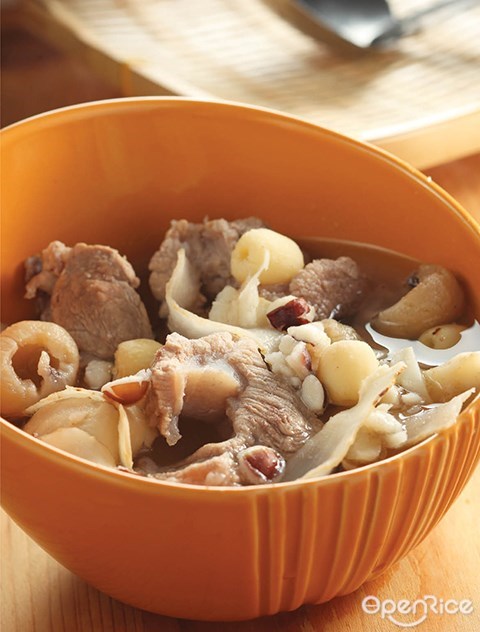 有多久没有喝妈妈煲的暖心汤了呢?这里就有妈妈的煲汤食谱哦!试一试这道六味排骨汤吧!
Ingredients A | 材料 A:
500g pork ribs | 排骨 500克, 1.5 litres water | 清水 1.5公升, 1 tsp salt | 盐 1茶匙
Ingredients B (Chinese Herbs) | 材料B(药材):
30g dried Chinese yam | 淮山 30克, 30g solomonseal rhizome / yu zhu | 玉竹 30克, 30g dried lotus seeds | 莲子 30克, 30g dried lily bulbs | 百合 30克, 30g gordon euryale seeds / qian shi | 芡实 30克, 30g dried longan | 龙眼干 30克
Method | 做法:
1. Cut pork ribs into pieces and scald in boiling water. Remove and rinse under running tap water.
排骨斩块后放入沸水中汆烫,取出,以自来 水冲洗干净。
2. Rinse Ingredients B and drain.
材料B洗净,沥干。
3. Pour water into a pot and bring to a boil. Add pork ribs and Ingredients B, bring to a boil again.
将清水倒入汤锅内煮沸。加入排骨与材料B, 再次煮沸。
4. Reduce to low heat and simmer for 1 hour. Mix in salt and serve.
转小火,煮约1小时。拌入盐即成。
食谱可从各大众书局购买。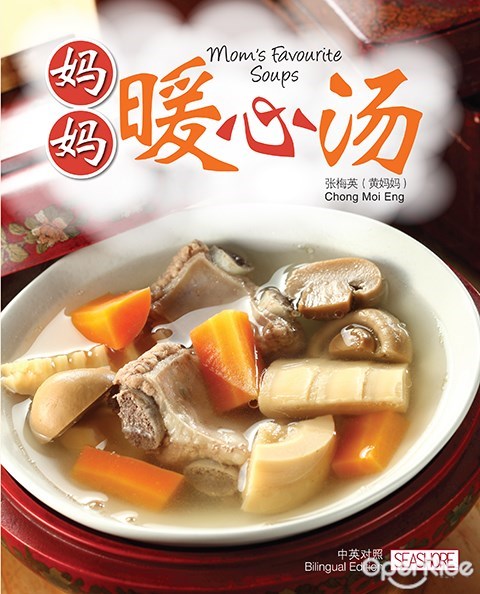 原食谱来自