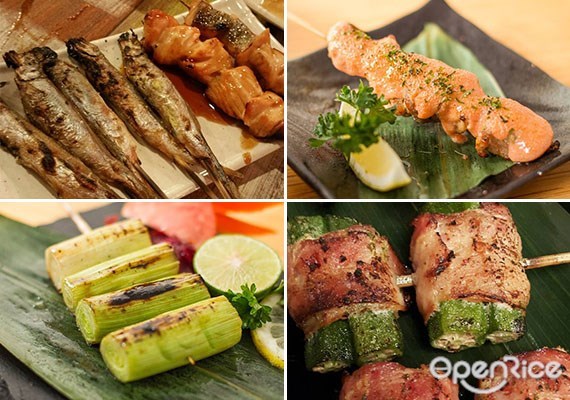 All work and no play make Jack a dull boy. While we're striving hard during the day, why not enjoy life when you can have the time for it? Food and beer, they are always the best food pairing which makes it the best choice.
Japanese Izakaya casual gastropubs where they are usually a famous hangout place for the Japanese after work. If you tend to find that Japanese food is your thing, do you know we have all these delicious choices around Klang Valley? Let's begin!


Located at Solaris Mont Kiara, serves an array of scrumptious food ranging from seafood choices like squid, oysters, sashimis and more of the freshest delights you can choose from. One of the famous food here would be the Chicken Sashimi. Unique and special for it, many had tried and you'll never expect it tastes this good. A must try dish at Ittan Izakaya!


Moku Grill & BBQ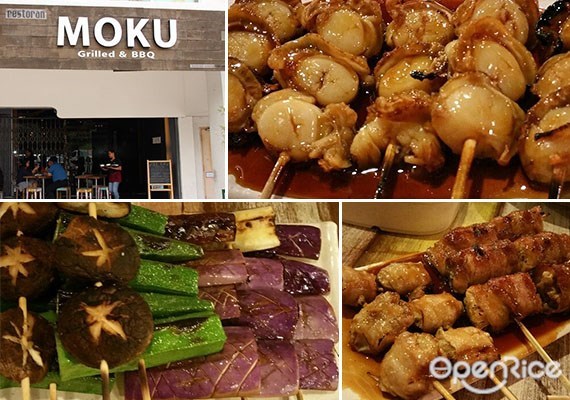 Grilling and BBQ, who doesn't like to enjoy all these? Serves yakitori too, this is not to be missed. Variety of yakitori selections and many were there for – to name a few like pork belly slices with enoki mushrooms, scallops, lamb skewers, chicken wings, sliced pork neck, butter scallop and more from the menu. Remember to have them with a glass or two of cold beer!


Toridoki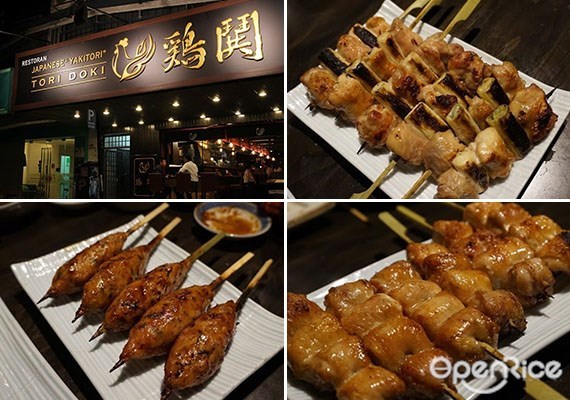 Grill only chicken or vegetables over the fire; you should come here to enjoy the charcoal grill of different parts of the chicken. Succulent Toridoki - chicken thigh and breast wrapped in skin, Negima – chicken thigh and Japanese leek and few more parts of a chicken like the liver or chicken heart too. Serves main as well, you'll surely be back for more.


Juicy and succulent pork skewers are all you need when you're here. Located at Taman Desa here, you might not notice this lil' great hideout for some wanted Japanese yakitori! Grilled upon orders, do pick your choice of the available meat and send in orders so they will prepare it for you. Pork neck, belly, shoulder and even liver was one of the choices that many table ordered. Do try their specialty house-made Maruhi Sour cocktail that is served with sour plum!


Izakaya Kushi Raku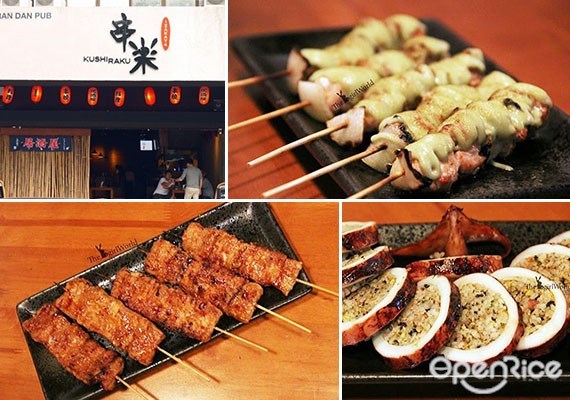 Neither we nor anyone can resist the best of Japanese skewers. Located at TTDI here, enjoy pork, beef and chicken meat; grilled to perfection, succulent and tasty; look out for some unique ones like the grilled chicken wing stuffed with rice, squid stuffed rice or the beef ribeye with miso sauce! Extensive menu, remember to try their Sparkling Sake as it goes well with the skewers.


Kitsuzo Izakaya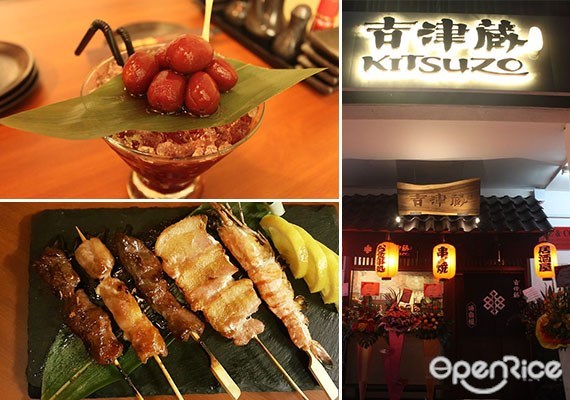 Photo credit: Kitsuzo Izakaya Facebook
A gastropub located at Desa Sri Hartamas, one will surely not leaving this place without tasting their Kitsuzo homemade stuffed tomato (red wine marinated tomatoes). Skewers were nonetheless a must try especially their chicken thigh with cod fish roe, grilled lamb shank, pork jaw fillet and do give the whole egg rolled in bacon a try.


Sumiya Izakaya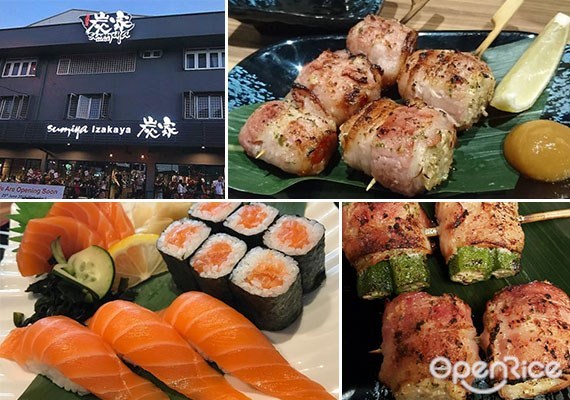 Photo credit: caesda instagram, fuifui0212 instagram, sumobibi instagram
If you have no idea what to eat around Cheras, then come to Sumiya Izakaya. Serves what an Izakaya should serve, there is a twist from what we notice – spicy edamame that gives you a different kick. Pairs good with beer and sake, come for their yakitori that's masterfully grilled ranging from sashimi wasabi, akaebi, scallops and more. Not just skewers, ramen and dons too available!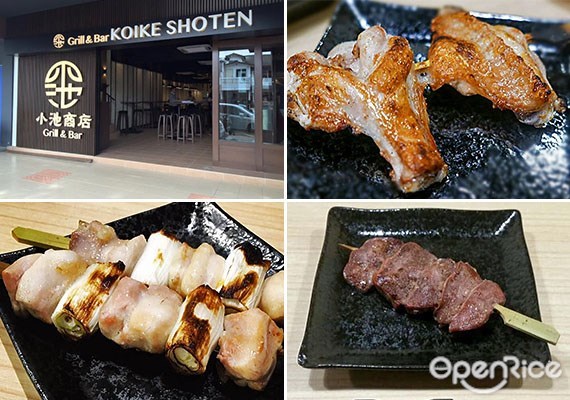 Photo credit: Koike Shoten Facebook

Come to Bangsar for some delicious kushiyaki grill at Koike Shoten especially when the menu offers a wide array of different type of food. Having more than 20 types of Yakitori selections, otsumami snacks, okonomiyaki to pick from, try their Nagoya style fried chicken wings, pork belly and egg okonomiyaki, pork cheek skewers and the recommended sasami wasabi (chicken tenderloin with wasabi).