Following the success of Tim Ho Wan, another Michelin-starred restaurant from Hong Kong has recently opened a branch in KL. Not many people know about its existence yet, as this new restaurant is extremely low-profile. It's called
Pang's Kitchen
.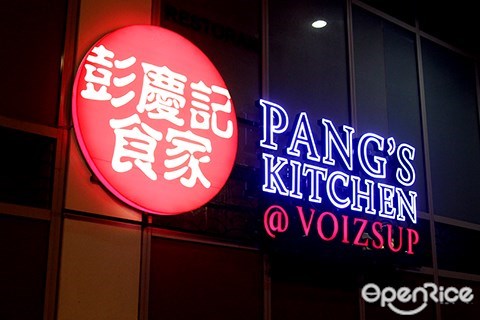 The original shop of Pang's Kitchen is located at Happy Valley in Hong Kong. Ever since they were given the recognition of One Michelin Star, there is always a long queue in front of the small family-run eatery. John, the owner of Pang's Kitchen in Malaysia, was fascinated by the simple yet delicious dishes at Pang's Kitchen when he visited Hong Kong; hence, he decided to bring this brand to Malaysia.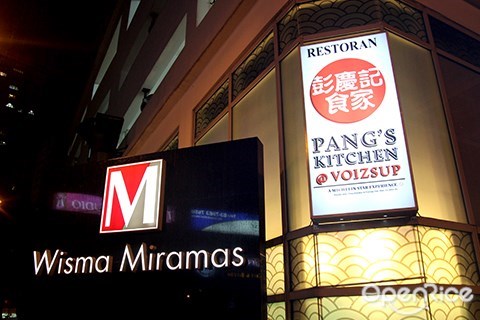 Tucked away at Wisma Miramas at Taman Desa, Pang's Kitchen has opened its door to the public for about a month. The restaurant's interior is very simple yet cozy with limited number of seats. The place was running full house when we arrived on a rainy Friday night.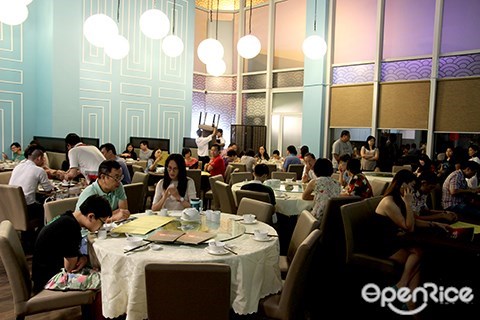 More than 150 types of dishes are available on the menu, ranging from premium dishes, such as goose palm and crab, to simple stir-fried items, such as fried rice and fried ho fun. Pang's Kitchen specializes in Shun De Cuisine, which is relatively milder in taste and the food is prepared with less oil and salt. Check here for some signature dishes to try at the restaurant:
Sweet & Sour Pork with Strawberry (RM28)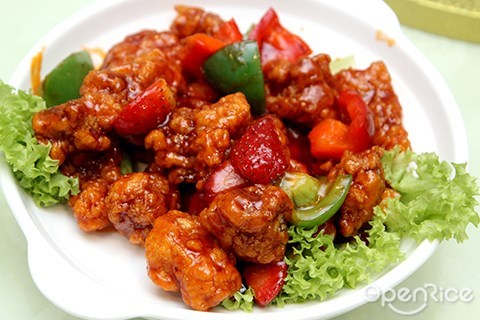 Have you ever tried sweet & sour pork that is stir-fried with strawberry? The strawberry adds a natural sweetness to the pork. It's creative and delicious!
Scramble Milk with Scallop (RM38)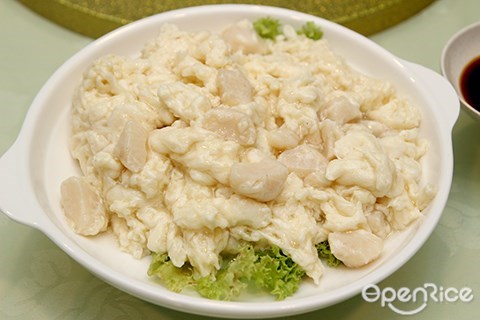 A must-order signature dish at Pang's Kitchen. It is egg white scrambled with milk and fresh scallops. The texture of the scrambled milk is smooth and tender, so yummy!
Crispy Chicken with Garlic- Half (RM35)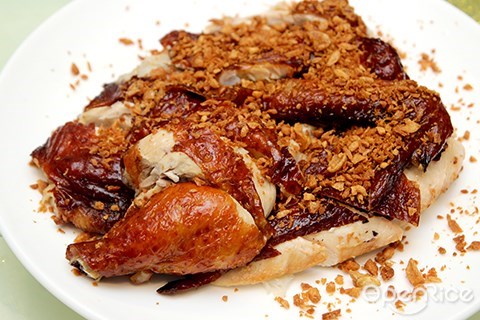 This is another must-try signature dish at Pang's Kitchen. The chicken is deep-fried to perfection until the skin is thin and crispy and the meat succulent. The chicken is sprinkled with lots of fried garlic to enhance the taste.
Steamed Grouper (Seasonal Price)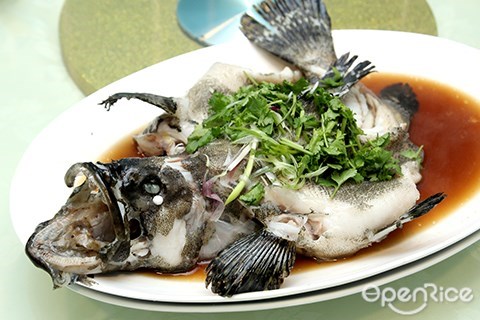 With a grouper fish as fresh as this, the best way to cook is to steam it to maintain its freshness. The fish meat is very smooth and tender, and the soy sauce is not oily. There's nothing we can complain about.
Claypot Kai Lan with Shrimp Paste (RM25)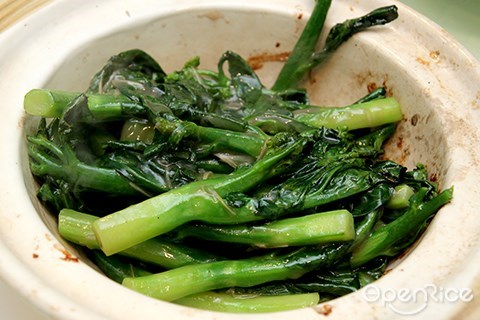 Kai Lan served in a claypot! Stir the vege before you eat, so that the vege is evenly mixed with the aromatic prawn paste. We are impressed by the texture of the Kai Lan, which is very soft!
Claypot Bean Curd with Diced Chicken and Salted Fish (RM25)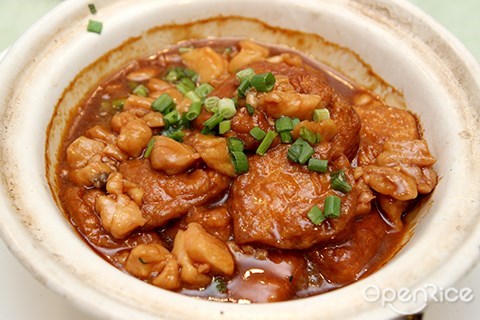 The fried bean curd is crispy on the outside and soft on the inside. It's a perfect dish to go with rice, as the sauce is very rich in salted fish flavor!
Fried Sticky Rice (RM35)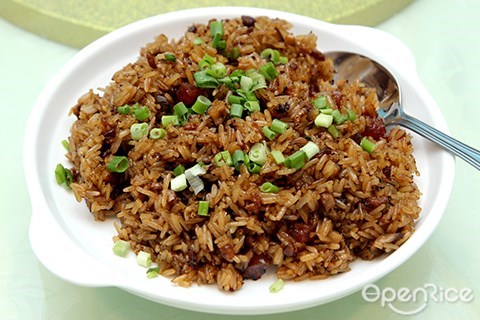 A simple yet delicious dish. Dry shrimp is added into the sticky rice to make the rice more crispy and fragrant. It's less oily than the normal sticky rice that we have.
Congee with Dry Shredded Scallop (RM11.80)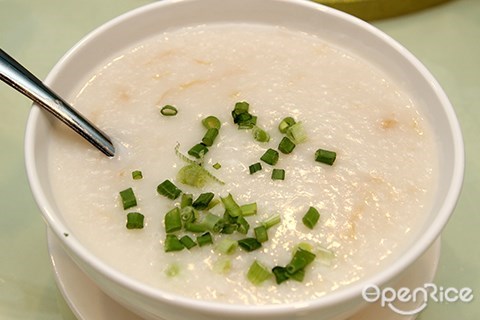 Hong Kong style congee is simply superb! The texture is silkily smooth, and the dry shredded scallop adds a sweetness to the taste.
Stir-Fried Crab in Bi Feng Tang Style (Seasonal Price)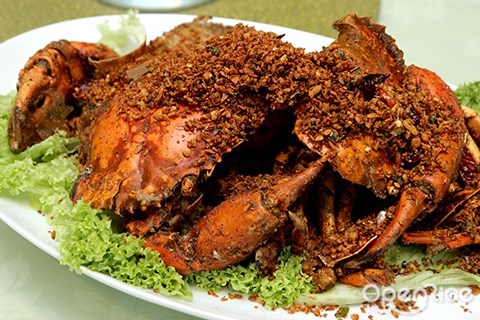 Hong Kong's famous Typhoon Shelter Crab is available here too! Large crabs are stir-fried with a generous amount of garlic, dry chili, and other spices to bring out the sweetness and flavors of the crabs. So spicy and delicious! Visit Pang's Kitchen for delicious yet affordable Hong Kong delicacies!