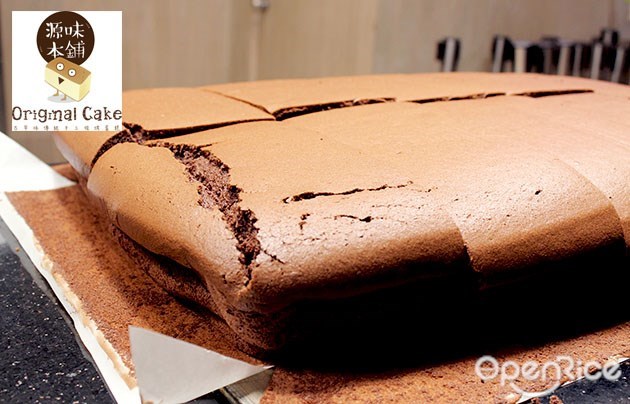 They're back with more surprises again. The one and only authentic Original Cake & all the way from Taiwan and now having an outlet at Sunway Velocity, the hit hasn't subsided yet and you can see many patrons are queueing for it at any time of the day!
Wait. A block of Chocolate Cake that is moist yet filled with oozing chocolate sauce is now available from Original Cake?! That's it. After launching two of their hottest cakes of Original Egg flavor and Cheese flavor, guess what? Chocolate is the new selected flavor!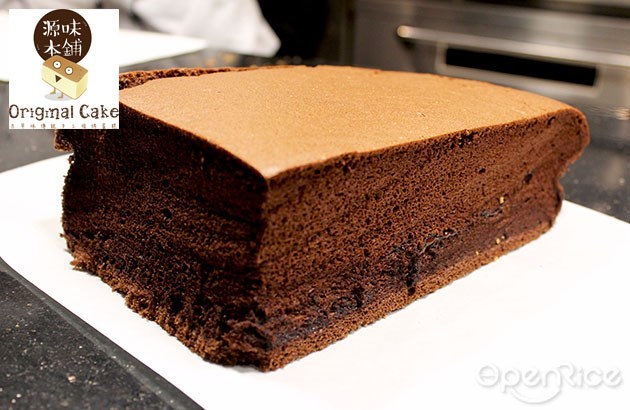 This chocolate flavor gained the Top 3 ranking flavor back in Taiwan and now they are delectably available at Malaysia's Original Cake here! Soft and fluffy, flavorful and freshly baked daily, this chocolate cake promises you with a great chocolaty taste that's thick and indeed a perfect match!
Moist chocolate sauce can be tasted between that soft spongy cake, sweetness level just nice and not cloying, one piece will never satisfy your taste buds for sure!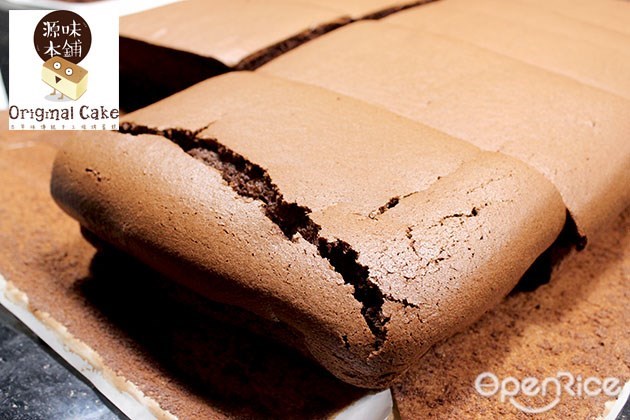 That crack on the cake is sure to be the 'signature' of all cakes baked out from Original Cake oven!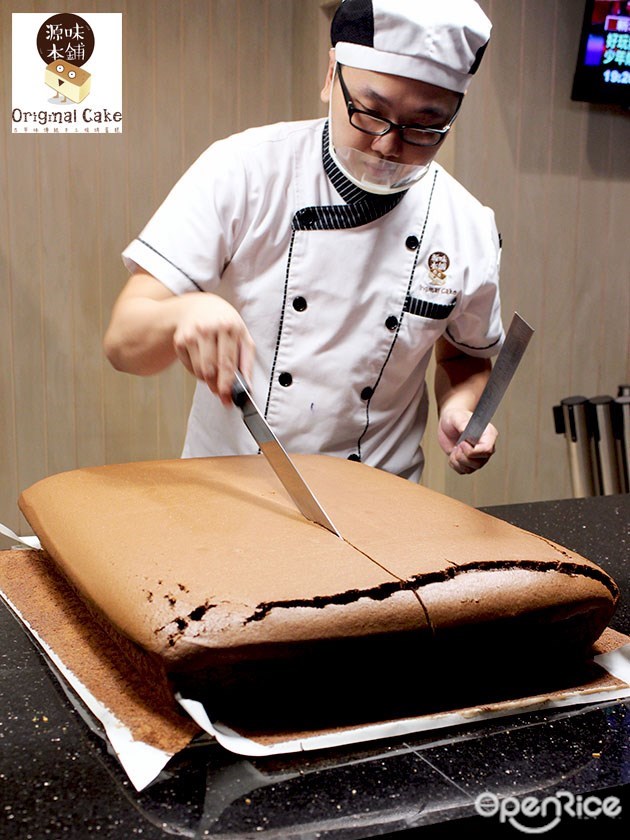 Just so you know, all of their friendly staffs were well-trained from Taiwan and they know how to handle your cakes well! Perfectly cut evenly on that whole block of cake, that's what we call expertise.


Always seeing a long queue and didn't get one to taste yet? Let us recommend what you should try from Original Cake!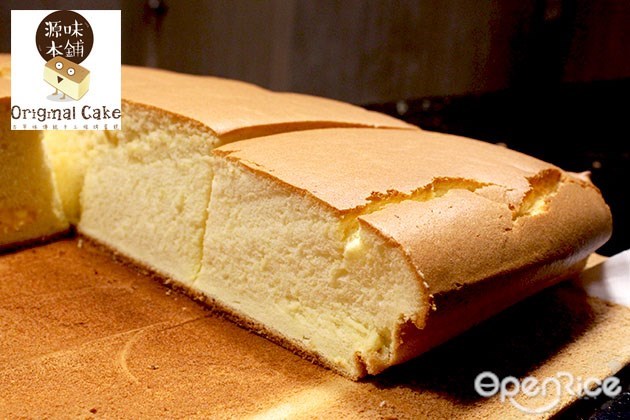 The original flavor? Totally haven. All eggs used and not a single drop of water added in, this is why it is so fragrant and tasty.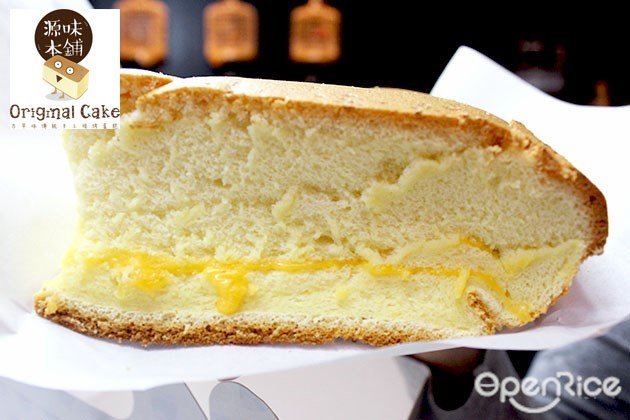 Nothing goes wrong when it comes to cheese. Melted cheese too was flowy in the middle and each piece is as delicious as it looks! Savory and sweet on the same piece, this is what your tummy needs!


Wait, there's more! Original Cake is opening a new outlet at Sunway Pyramid on 28 April 2017 (Friday). This means you'll be enjoying their cakes when you're shopping at Sunway Pyramid and totally great news to the PJ & Subang residents!

Plus they will be giving out 200 boxes of the chocolate flavor Original Cake for FREE!

What? FOR FREE! Don't say we Bo Jio!


⭐⭐⭐New Sunway Pyramid branch located at:⭐⭐⭐
F1.78, First Floor Blue Atrium,
Sunway Pyramid, No.3 Jalan PJS 11/15,
Bandar Sunway 46150,
Petaling Jaya, Selangor.

Tel: 012-237 8696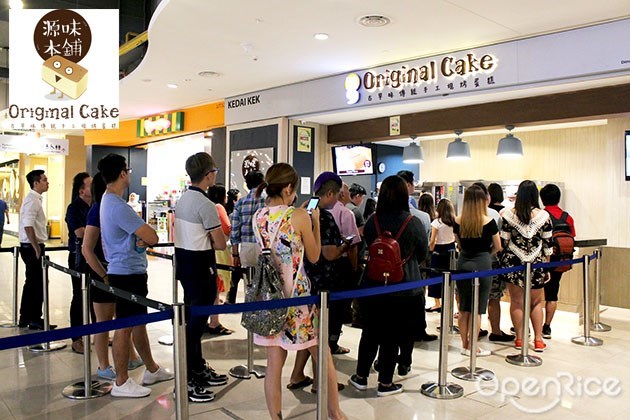 More information: 源味本铺 Original Cake

Read Previous article: A Cake That Made Malaysians Queued for Hours? 7 Reasons You Need to Know About Taiwan Original Cake!