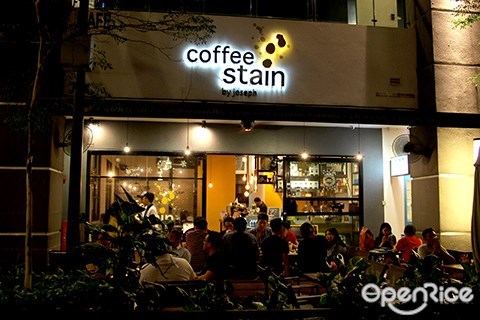 Coffee Stain @ Publika
We had a fun and fruitful
Coffee Art Class
at
Coffee Stain
in KL last Tuesday! It was a free workshop co-hosted by
OpenSnap
and Coffee Stain to reward users who love coffee! The class was conducted in a classroom located above the café.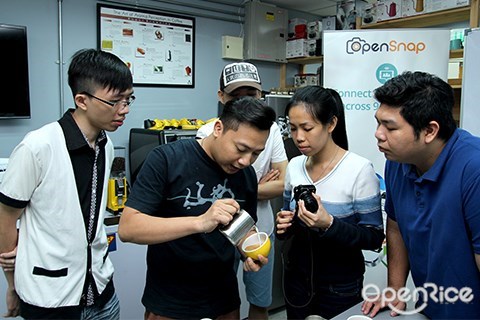 It takes good skills and patience to create beautiful coffee art
It was our pleasure to have YeMan, an award-winning barista, to be the instructor. He gave us a step-by-step introduction to the correct ways of using a coffee machine, the right ways of frothing milk with a steam wand, and the techniques of creating beautiful latte art. It was a lot more difficult than what we had expected, but it was certainly a terrific experience to learn something new!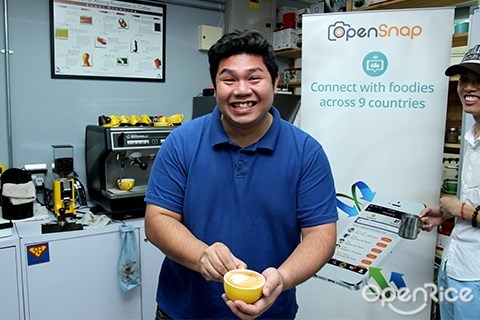 Yan Wai showed a happy face after creating his first coffee art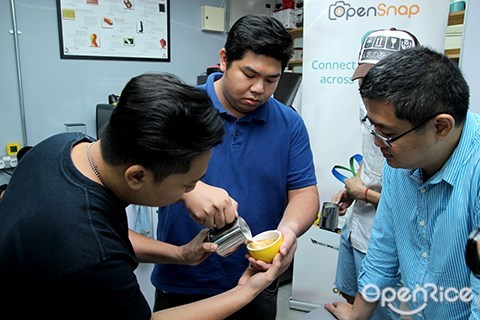 导师细心引导我们如何拉花
上周二,我们在Publika的
Coffee Stain
上了一堂丰富有趣的
咖啡拉花课程
,这是由
OpenSnap
所举办的免费课程,以回馈爱喝咖啡的OpenSnap会员!课程的地点就在咖啡厅楼上的教室,里面摆满了各种咖啡机和咖啡相关的器具。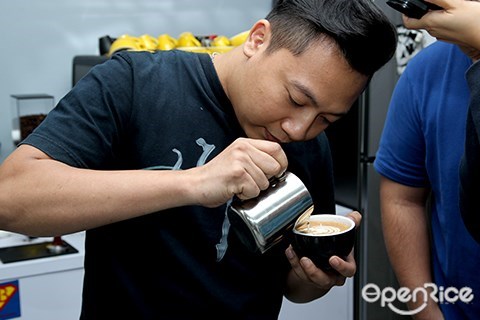 导师亲自示范拉花的技巧
我们很荣幸邀请到曾经得奖的咖啡师YeMan(不是Ip Man哦!)来担任我们的导师,他很细心地教导我们如何正确的使用咖啡机、如何用蒸汽打奶泡以及如何拉出漂亮咖啡拉花,让每一位参与者都获益良多。整个咖啡拉花的过程比我们想像的还要困难许多,不过能够亲手学习到咖啡拉花的奥秘,实在是很棒的体验呢!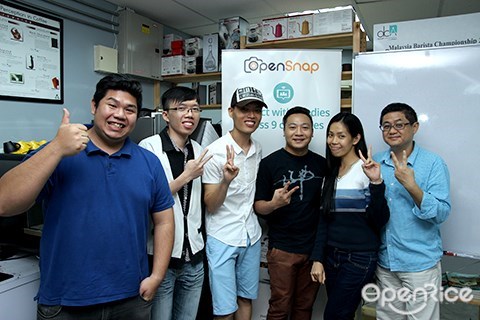 Yeah!大家都学到了新的手艺!