Planning for a warm Christmas eve can never be easier, with these creative yet no-fuss snack ideas, all you need is just 3 minutes, and what's next – it's you lying on the couch with your loved ones, with wine glasses in hands, munching on these delicious D.I.Y desserts while counting down to Christmas! Sounds like a good plan? Then let's get started!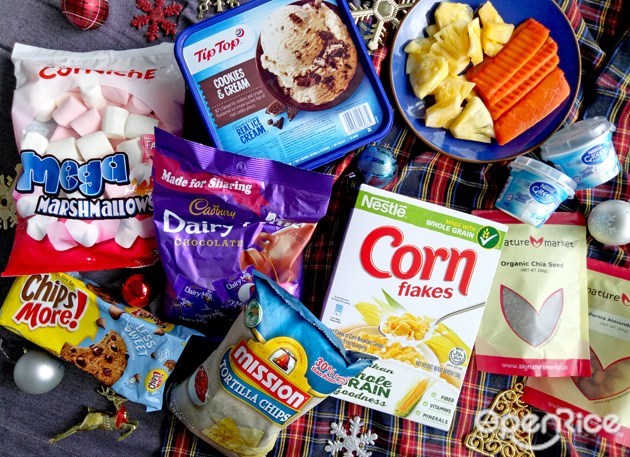 1. Choco Dip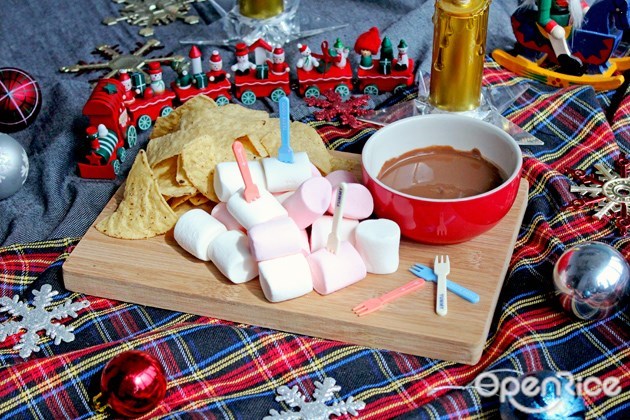 Ingredients: milk chocolate tablets, tortilla chips, marshmallows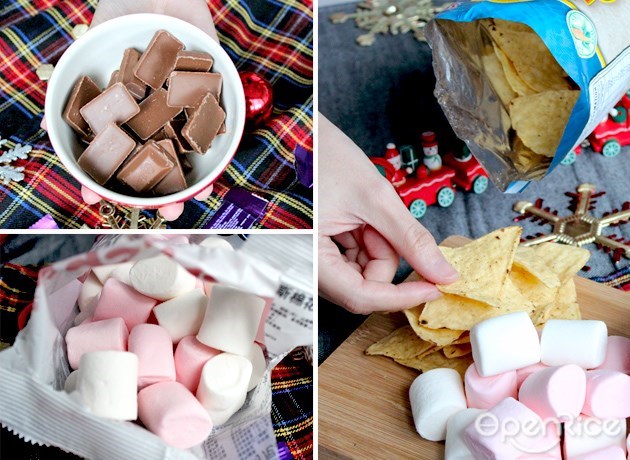 Chocolate fondue is definitely one of the most welcomed desserts during Christmas, but preparing one would be very difficult and time-consuming – fret not, here we have a small hack for all of you! Get some milk chocolate tablets and melt them in the microwave, stir once or twice in between to prevent getting burnt.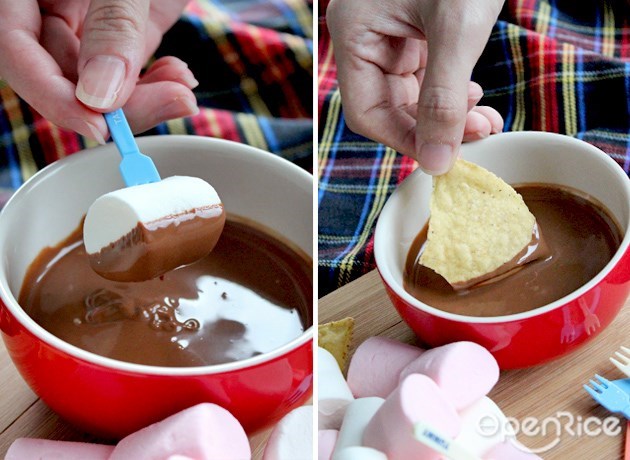 You can enjoy the smooth Choco Dip with tortilla chips and marshmallows, or any fruits to your liking. We personally like the sweet and savory combination of chocolatey tortilla chips very much, the addiction is real!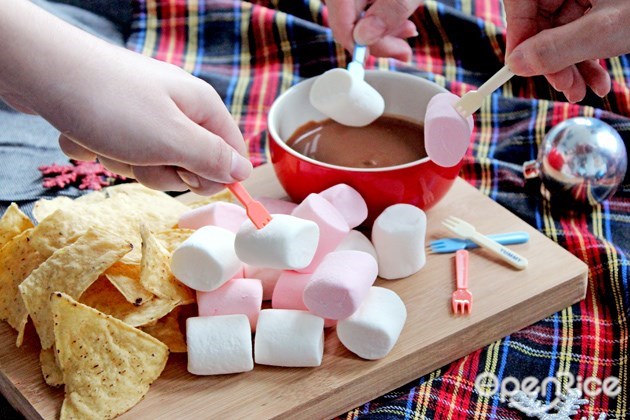 The only cons about this fast and easy D.I.Y dessert is the melted chocolates will solidify after a period of time, but the chances are low because no one is going to let that happen? The bowl has definitely become empty by that time.

2. Fruit Yogurt Parfait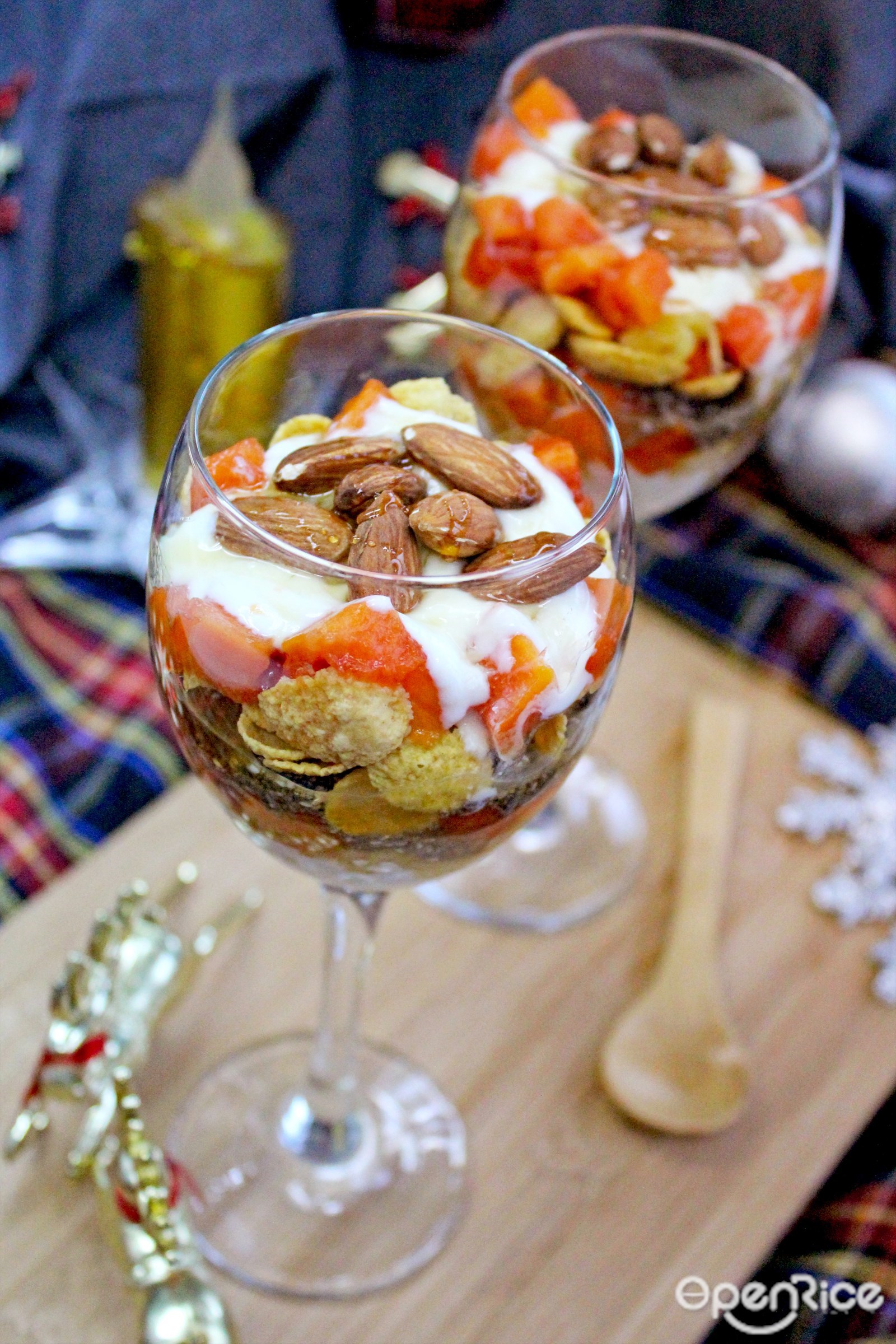 Ingredients: papaya, pineapple, Greek yogurt, cornflakes, chia seeds, almonds, honey


Opt for a healthier snack choice? Try this Fruit Yogurt Parfait! Not only does it tastes refreshingly delicious, but it also contains nutrients that are good for health.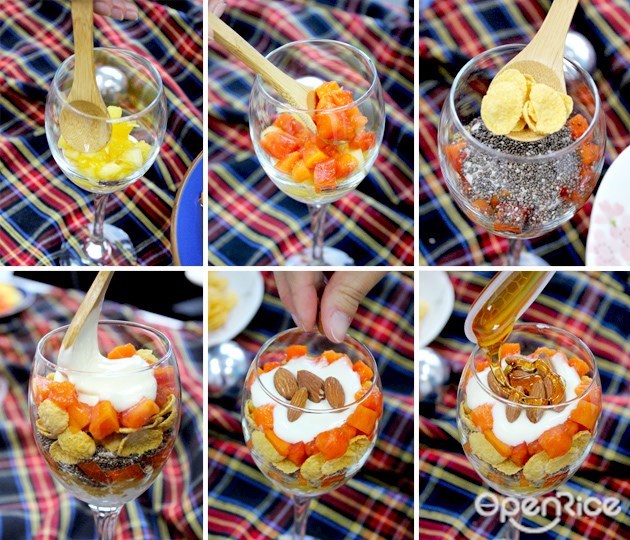 The preparing method is definitely much simpler than it may seem – just layer all the ingredients nicely in a glass and that's it! Greek yogurt is used here instead of regular yogurt as the consistency is thicker, thus it's better in building up the food layers.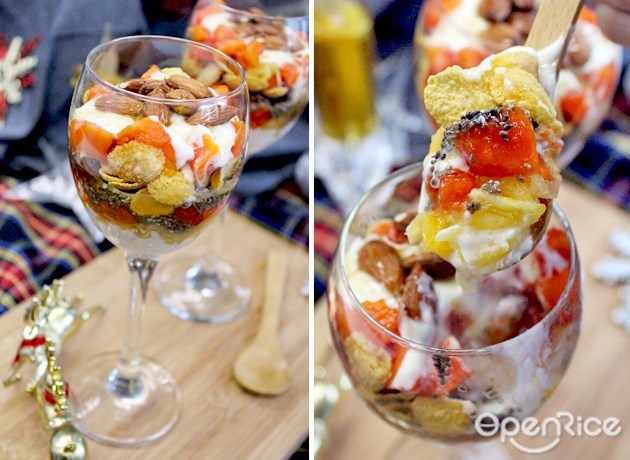 Remember to spoon all the way to the bottom while enjoying the parfait to savor all ingredients with different textures in one bite!
3. Ice Cream Sandwich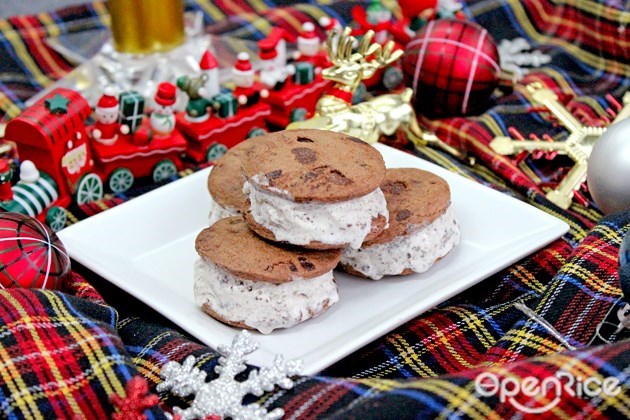 Ingredients: cookies, ice cream


Let's make your own ice cream sandwich at home! Pick your desired flavors of cookies and ice cream – yep, these are the only two ingredients you need.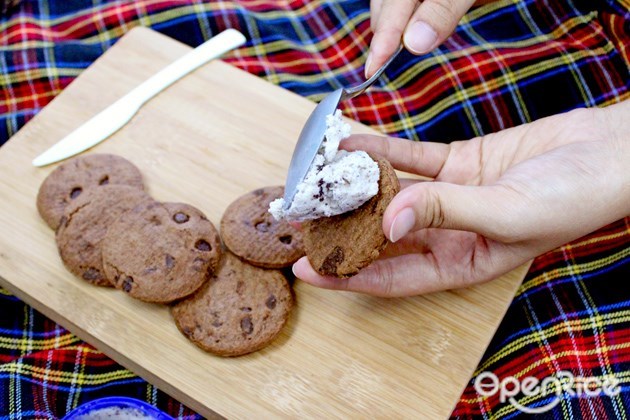 Place a scoop of ice cream between two cookies, gently press the cookies together, and taa-daa!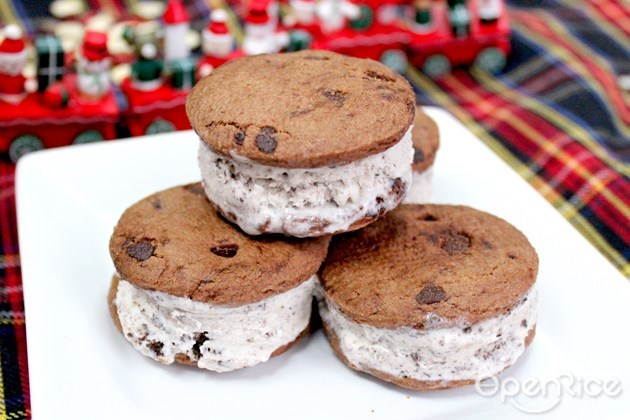 Quick, easy and super tasty! You can also roll the ice cream edges in sprinkles or chocolate chips if you want to.
Let's try these 3-minute snack ideas, and have a merry and warm Christmas this year!