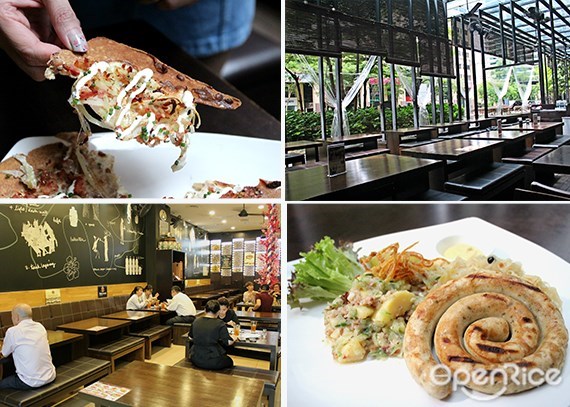 When we speak of authentic German cuisine, it is common for people to have the notion that it must be expensive
–
the perception of everything imported must be expensive. That's certainly not the case with Brotzeit. Their ethos is to offer good, quality food at a fair price, thus offering great value to the customer. Brotzeit has always been about big plates and platters but not so with their lunch menu. The focus here is on individual plates catered to the lunch hour crowd. So, there will be no wastage nor overspending and instead customers will enjoy good, wholesome and scrumptious lunch specials at prices as low as RM18 NETT, inclusive of a free iced or hot lemon tea. All prices at Brotzeit are inclusive of 6% GST so there is no hidden cost
–
what you see is what you pay!
Lunch Specials
•

Available from Monday to Saturday, 11am – 3pm (
excluding public holidays)
Flammkuchen (Pizza)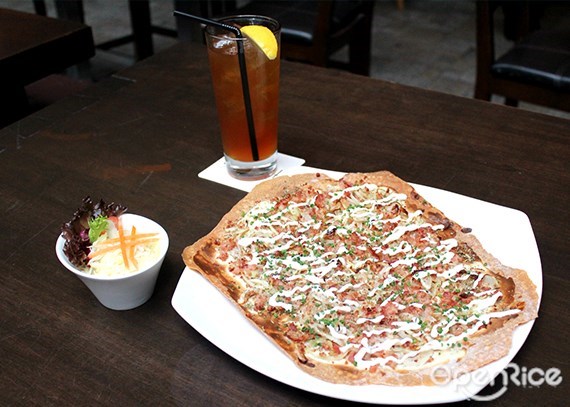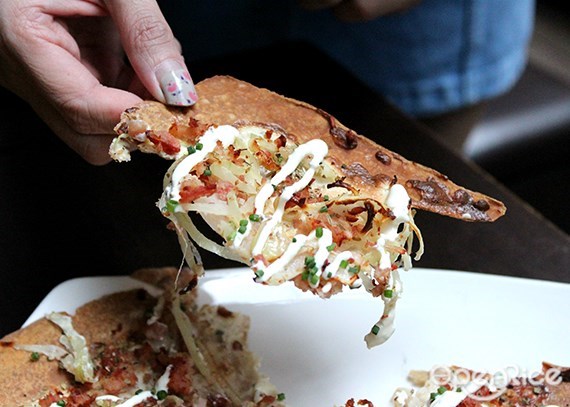 Let's start off with something light and crispy, shall we? The Flammkuchen is a thin crusted pizza made of wheat and rye flat bread, then topped with bacon bits, onions and sour cream to create an appetizing flavour – we couldn't help but keep munching on it non-stop! To our surprise, this pizza is quite tummy-filling, especially when we had it with the complimentary coleslaw.

German Meatloaf Burger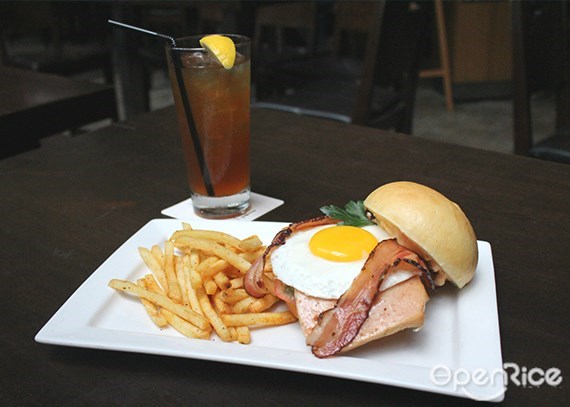 Burger is always a good-to-go for lunch – quick, yummy and easy. However, this German Meatloaf Burger ain't the ordinary burger that you can get elsewhere. Tender and juicy meatloaf, bacon and sunny side-up sandwiched between fluffy homemade brioche buns – hands down the juiciest burger we've ever had!

Spicy Sausage Noodles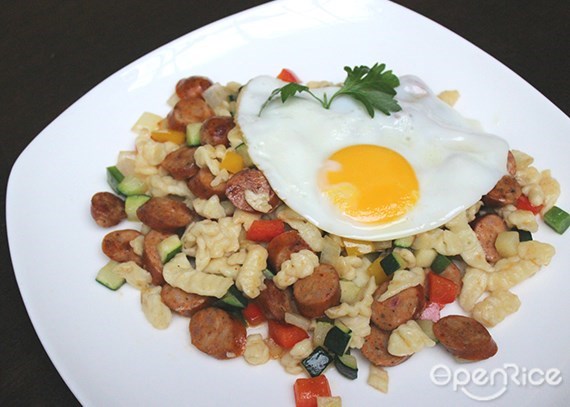 Homemade short egg pasta "spätzle" tossed with spicy sausages and assorted vegetables, complimented with a sunny side-up – this is 'the' comfort lunch you need to keep your day boosted with energy! The aromatic spicy flavour brings out some Malaysian vibes too, try it yourself to prove if we're right!

Escalope Parisienne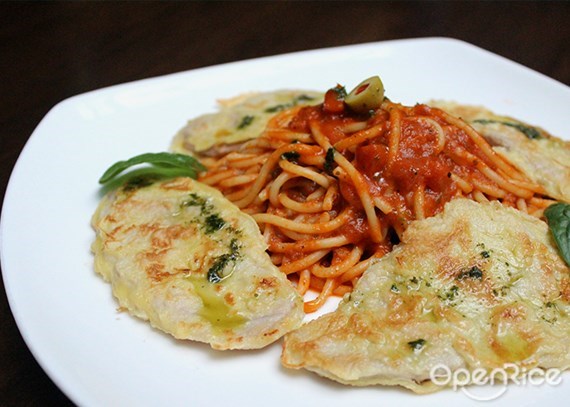 Spaghetti with tomato sauce is not a new thing to us, but Chef Helmut made it a whole lot more interesting by pairing it with succulent pork escalope. Enhanced with pesto sauce, this plate of pasta is simply irresistible to anyone.




Dinner Specials



•

Available daily starting from 6pm

Other than lunch specials, Brotzeit does offer dinner specials too, with choices ranging from pork ribs to sausages. Again, who said that you can't get good food at affordable costs?

"Thuringia" Bradwurst Plate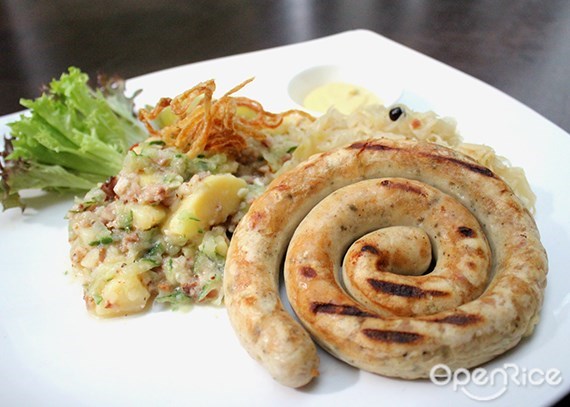 Coiled "Thuringia"-style bratwurst rested beside a bed of potato-cucumber-bacon salad and sauerkraut – juicy, substantial and rich in flavours, this single sausage platter is perfect for sharing too, to be enjoyed as snacks that pair well with beer.

Quarter Ribs with a Twist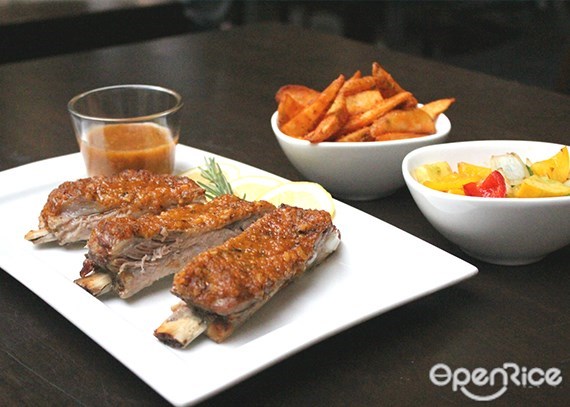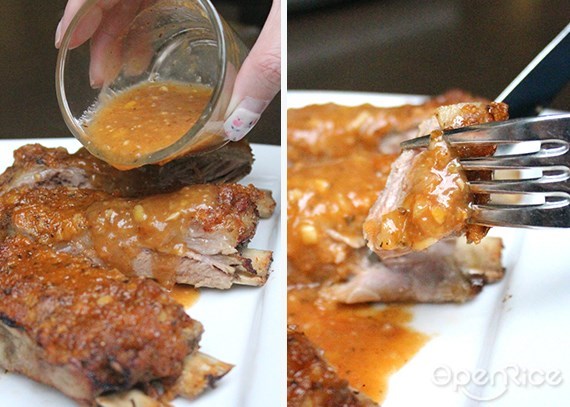 Also, never forget about the star attraction of Brotzeit – the pork ribs! For this Quarter Ribs with a Twist, you can select from either lemon or honey flavour. We sampled the lemon marinated bier infused pork ribs and our taste buds were excitedly aroused by the sourish and tangy flavours. Brotzeit's pork ribs are never disappointing we'd say. Moist and succulent, this is bound to please the most demanding taste buds.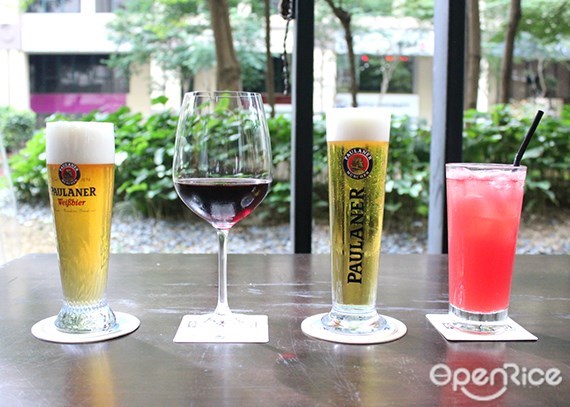 Complete your dinner with a glass of Red / White Wine, Paulaner Draft Beer, Beer Mix or Freshly Squeezed Fruit Juice at RM12 ONLY! (Subject to every dinner plate ordered) Such an amazing deal how could you miss it? Plan your 'makan' date at Brotzeit now!