Recently revamped and reopened,
Avenue K
Shopping Mall has regained the public's attention with a brighter and fancier look. Having H&M as its major tenant and given its proximity to KLCC LRT station, the new Avenue K has received a steady stream of visitors since its opening in 2013. In recent months, the place is getting more and more happening, as many new and interesting restaurants have opened in the mall.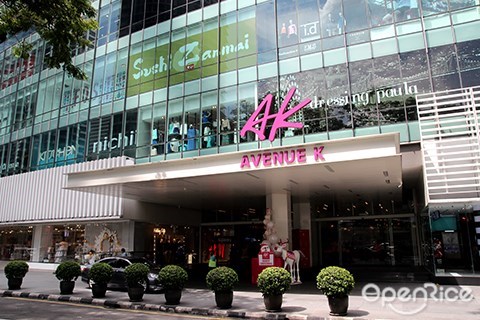 Let's take a look at some of the new and hot eateries in the mall that you shouldn't miss:
(The restaurants below are arranged in no particular order. Some of the establishments are not halal.)
One of very few buffet restaurants in town that offer Brazilian style barbecued meats. The restaurant located on the level 3 is spacious with a clean and contemporary interior design. The highlight of the restaurant is definitely its Churrasco Brazilian Style BBQ Meats, which are barbecued using a long iron rod and charcoal fire. When dining here, you'll be given a chip. Turn to the green side if you want the staff to keep serving you all kinds of freshly barbecued meats and seafood, or turn to the red side to take a break.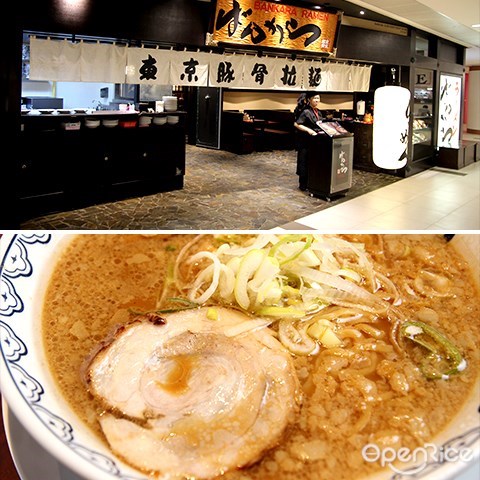 Originated from Tokyo, Japan,
Bankara
at Avenue K has quickly made its name as one of the best places for authentic Japanese Ramen. 4 different types of ramen are available here, including bankara original ramen, tonkotsu ramen, miso ramen and tsukemen. To bring the authentic flavors of ramen to Malaysian public, they insist on using the original recipe from Japan to prepare the ramen broth, which is slightly on the oily and salty side, but very fragrant and flavorful. Apart from ramen, Bankara's signature braised pork belly is also delicious with a meltingly soft texture.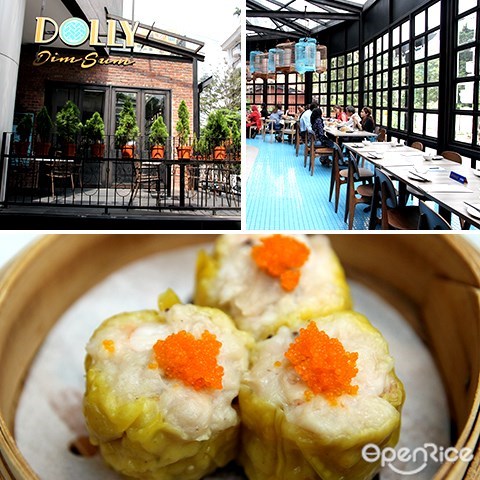 A new dim sum restaurant that is linked with another Mexican restaurant called Fresca. Named after a fictional Chinese lady called Dolly, the restaurant creatively combines traditional Hong Kong style dim sum with a western and contemporary dining environment. The restaurant's interior is beautiful with glass windows and rooftops that allow sufficient sunlight to penetrate in. Apart from the standard Siew Mai and Har Gao, they also have some special dim sum, such as Ham Sui Kok, Wasabi Prawn Dumpling, and Salted Fish Bun, to entice your taste-buds.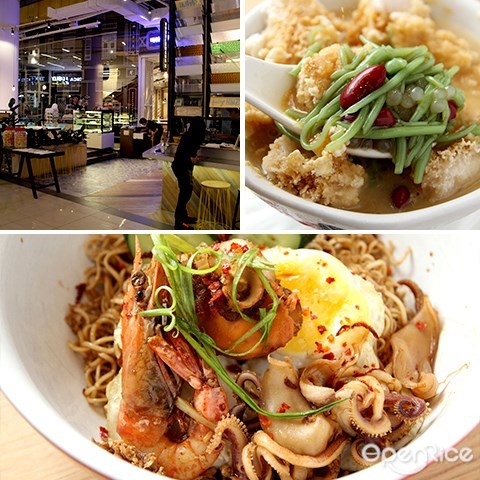 With the success of the first restaurant at Bangsar Village Mall, Wondermama has opened a new branch at Avenue K with a fancier name called
"Wondermama X"
. The concept is basically the same. You get to savor the best of local favorites in a modern yet vintage setting. Same as its original shop, the menu offers a wide array of popular local dishes with a modern and Western twist. Their luxurious Seafood Maggi Mee Goreng is worth trying. It is thin noodles stir-fried with medium-sized prawn, scallop, sotong and egg.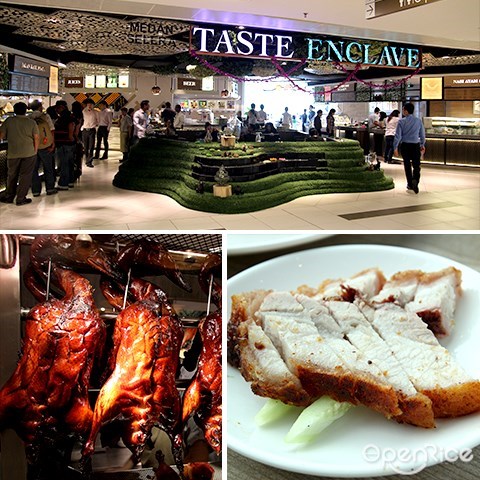 Located on the level 2,
Taste Enclave
is a non-halal food court featuring more than 10 food stalls that offer a wide variety of delicacies, ranging from rice and noodle dishes to drinks and desserts. Some of the stalls are actually branches from well-known local eateries, such as Soong Kee Beef Noodles, Tong's Roast, Heun Kee Claypot Chicken Rice, and Sentul Ah Yap Hokkien Mee. What's more, 4 mini restaurants are nestled in the food court, offering seafood dishes, Swedish Cuisine, teppanyaki and Japanese Cuisine. You can now enjoy many classic delicacies in a modern and comfortable setting.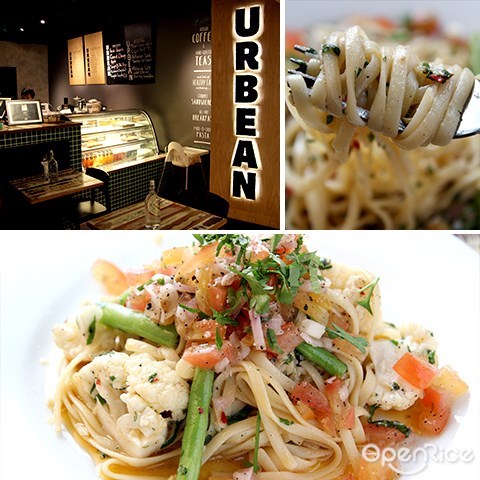 Looking for a nice café in the mall to chill out? Head over to
Urbean
, where you can not only enjoy fragrant artisan coffee, but also whet your appetite with all-day breakfasts, sandwiches, pastas and cakes. The coffee served here is by Common Man Coffee Roasters from Singapore, which ensures the quality is exceptional and consistent. Apart from the coffee, the food here is equally satisfying. Some recommended dishes here include Hot Smoked Salmon Linguine, Mediterranean Super Salad, and Spiced Quinoa Veggie Burger.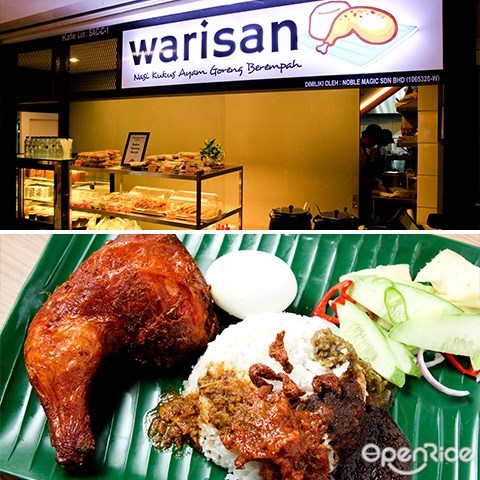 Located on the same floor as the entrance of KLCC LRT station,
Warisan Kafe
is a restaurant specializing in traditional Nasi Kukus. The restaurant has a pretty spacious dining area located at the center of the mall's walkway. Most customers come here for their signature Nasi Kukus Ayam Goreng Perempah, which is served with piping hot rice moistened with three different types of chili sauce and accompanied with acar, hard-boiled egg, and a fried whole chicken leg. The freshly prepared fried chicken leg is absolutely delicious with crispy skin and succulent meat.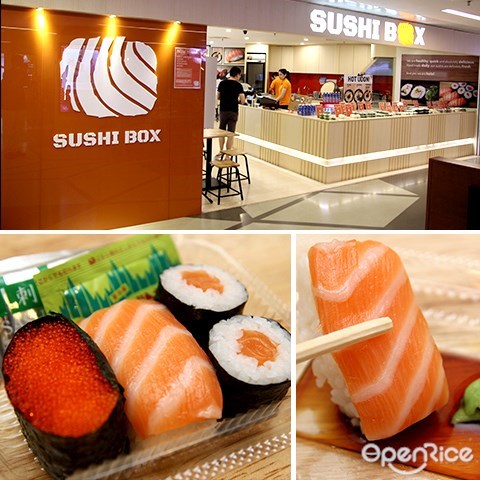 As its name suggests,
Sushi Box
is a restaurant that serves sushi boxes that can be conveniently purchased and taken away, just a perfect choice for the working people who are constantly on the go! All sushi is freshly made daily at the open kitchen of the restaurant. You can satisfy your craving for fresh salmon here, as they offer plenty of salmon sushi dishes, including salmon nigiri, aburi salmon, and salmon maki. If you are lucky, you might be able to enjoy Buy 1 Free 1 promotion after 8pm too!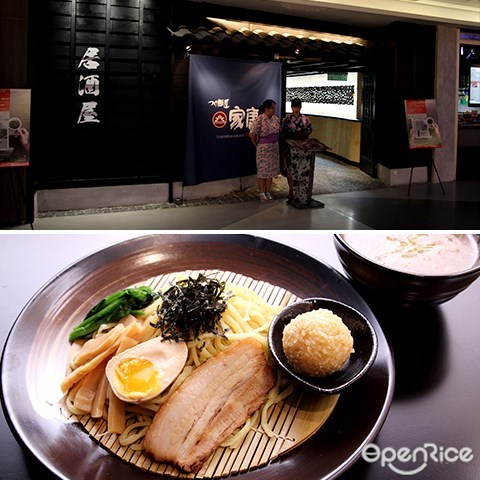 Quietly hidden on the 3rd floor,
IEYASU
is a Japanese restaurant specializing in Tsukemen. Tsukemen is a type of Japanese noodle dish that is similar to ramen, but the noodles are served separately from the broth. Before eating, you have to dip the noodles into the soup to make the noodles moist and rich in taste. Aside from noodles, they also offer a few choices of rice dishes topped with meat slices, such as BBQ pork or chicken slices. Alcoholic drinks are available here too!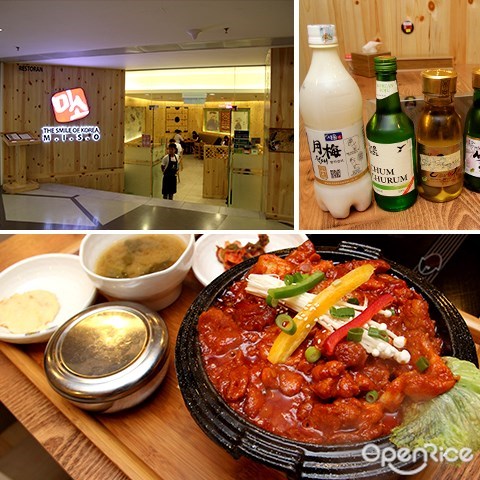 Feel like pampering yourself with some delicious Korean dishes after a long day of shopping? Give this Korean restaurant a try. The whole restaurant is decorated with wooden walls and furniture, exuding a warm and welcoming ambiance. The menu features an extensive selection of popular Korean dishes, including noodles, fried rice, bibimbap, jjigae, and BBQ meat. The level of spiciness is indicated with the number of chilies beside the name of each item. If the spiciness is more than you can handle, worry not as they have some cold Korean wines and beers to cool your tongue.
Search for the best ramen in KL
Hunt for the top sushi in KL
Other Related Topics