It's the month of the year where the National day is approaching and we'll be seeing most of the food industry owners coming out with loads of creative ideas to present our Nasi Lemak dish that wins your appetite away!
From all sorts of possibilities, let's check these fantastic ideas that combine the best Nasi Lemak dish into some other ways to enjoy them up!


1. Down to Bones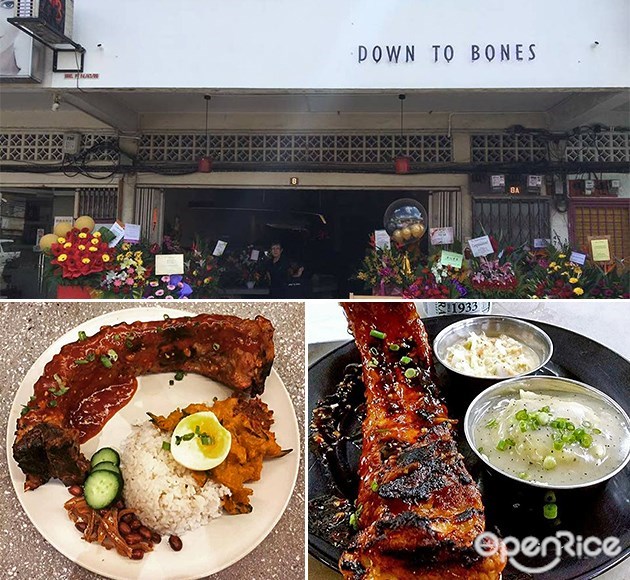 Photo credit: DTB Facebook
Down to Bones was so known for the pork ribs that led them to an overload of patrons daily. Shifted into a shop and still gets crowded easily, now they are serving you a limited time only Nasi Lemak DTB that comes with pork ribs, dry curry potato, homemade sambal and of course the fluffiest coconut milk rice! Available from 21 August 2017 – 3 September 2017 only, do not miss this out!


2. myBurgerLab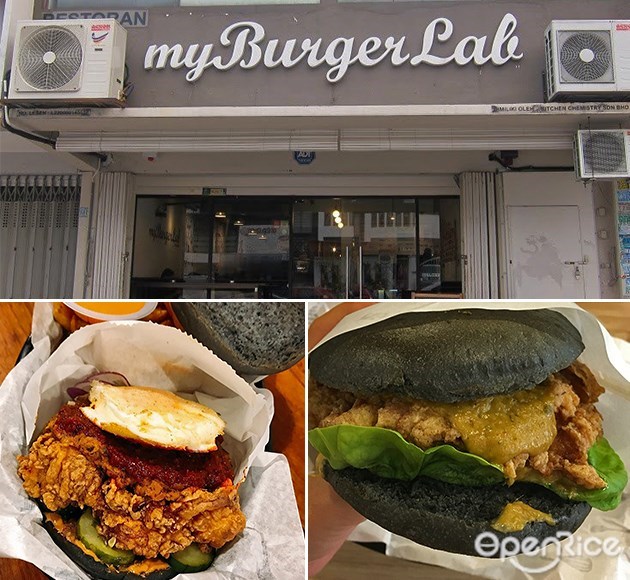 Photo credit: cheesie_snapshots Instagram
Taking their burgers the next level, you can always count on myBurgerLab for something creative when it comes to taste. Fix your curiousness here if you didn't have the chance to test one from our neighbor, you'll sure to enjoy this! Nasi Lemak Ayam Rendang burger that comes with that irresistibly succulent and juicy rendang chicken, sunny side up, sambal sauce, anchovies, peanuts and served in the signature black bun, limited burgers daily, get yours now!


3. Soft Launch Cafe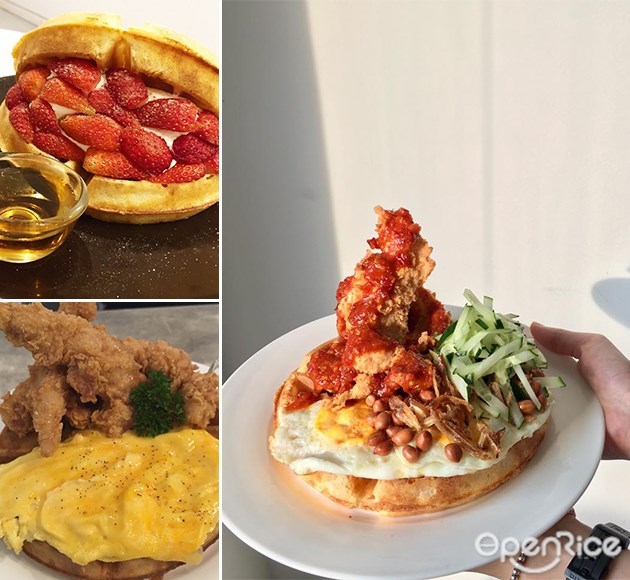 Photo credit: Soft Launch Cafe Facebook
Another café that doesn't disappoint your taste buds, fried chicken waffle were the main thing that brought them to fame and now, the Waffle Lemak! Waffle is made from coconut milk and curry leaf, therefore it is creamy and savory, tops off with fried chicken, egg, sambal sauce, cucumbers, anchovies, and peanuts – they are available until 31 August 2017 only!


4. Myeongdong Topokki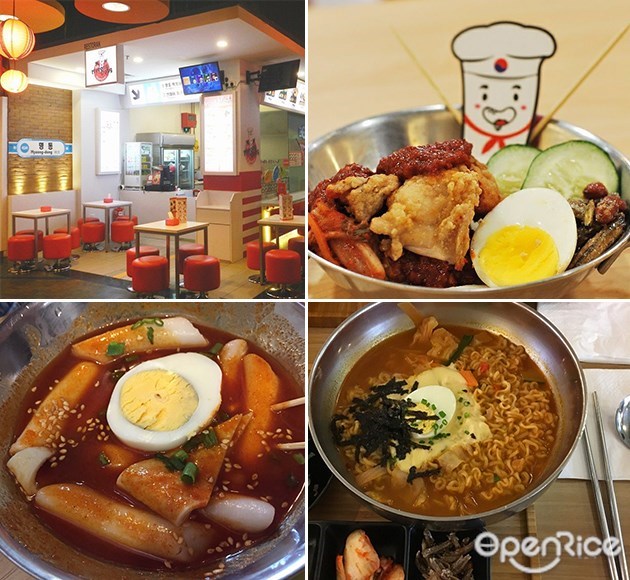 Photo credit: Myeongdong Topokki Facebook
No joke! Even the Korean chain restaurant serves our famous Nasi Lemak Ayam Topokki! Comes with all Nasi Lemak essentials like an egg, cucumbers, anchovies, peanuts, fried chicken and the sambal, not forgetting the topokki, you know this is just as delicious as it sounds already! Limited to only 50 sets per day, why don't you give it try at the nearest shop today!




5. Brew Factory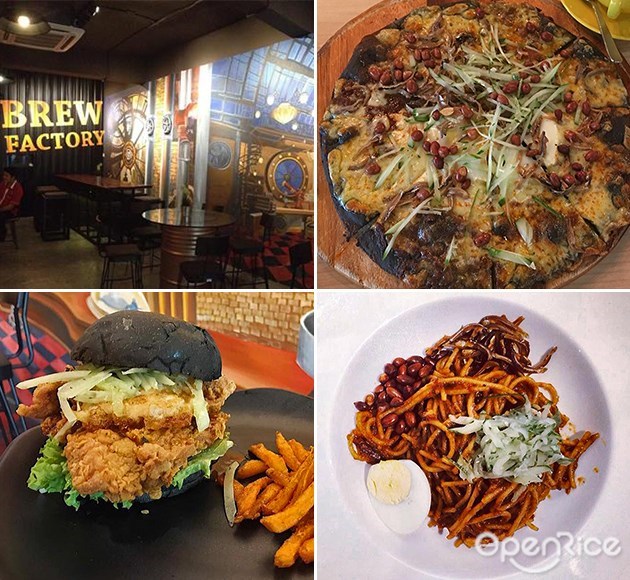 Photo credit: Brew Factory Facebook, charleneongsl Instagram
Raving about the Nasi Lemak craze lately? Then come to Brew Factory for more as they have already created the Nasi Lemak Pizza previously, now adding up to their latest collection of Nasi Lemak Burger or even Nasi Lemak Pasta! Because Nasi Lemak is indeed the new trend this month!

6. Sanoook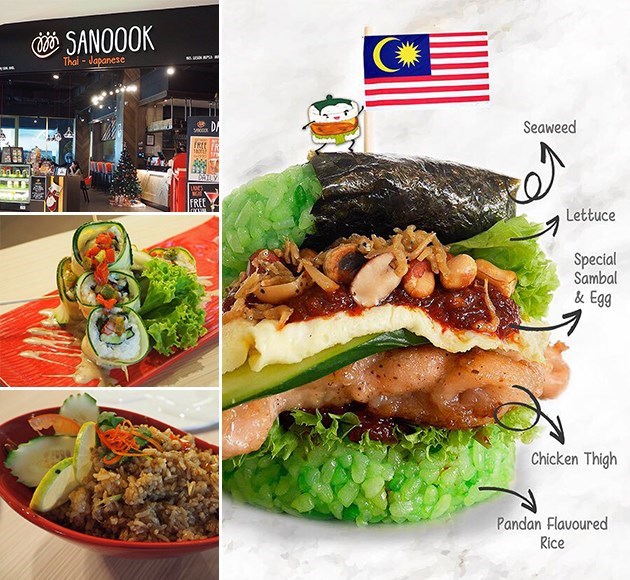 Photo credit: Sanoook Facebook
Wait, what? Not only Korean food has it, even the Thai is coming out with Nasi Lemak Sushi burger! Pandan flavored rice as the burger 'buns', comes with chicken thigh meat, special sambal & egg, anchovies and peanuts, lettuce and seaweed, now this Nasi Lemak game going on strong bro!
Photo credit: Agak Agak Facebook
Located at APW Bangsar, Jalan Riong, don't 'Agak Agak' when it comes to food! They too are serving their truly worth visiting for – the Nasi Lemak Burger! But what makes them different here, apart from serving them in burger form, they actually have the Nasi Lemak rice in it! Same same but different, they are indeed praise-worthy and come here to try theirs! Remember to be there earlier as they are easily sold out daily!
Photo credit: Define:food Facebook
Another great try from Define:food, give the mastermind behind this creation a brownie, please! Slight twist here, instead of the crispy juicy piece of chicken, they actually use the Ayam Goreng Berempah instead, creamy sambal sauce, sunny side up, cucumber slices, peanuts, and anchovies as well. Uses the burger buns, they are heavenly! Psst, located at Mid Valley, find them easily there!